Kitchen designs have evolved over a period of time. There has been a continuous change in terms of designs, looks, and materials that go into the making of an outstanding kitchen. Being the powerhouse of every home, people have now become inclined towards the preference, the design, and the look of their kitchen.
Kitchen countertops shoulder a major chunk of work, from chopping to cooking. Conventionally granite (black or grey in color) was the preferred choice for countertops. However, with better options, homeowners are now looking to improve the granite countertop color change.
If you, too, are all set to give a complete makeover to your kitchen and are looking for an affordable yet stylish transformation of granite countertops colors, we have got you covered.
Why are Granite Countertops so Popular?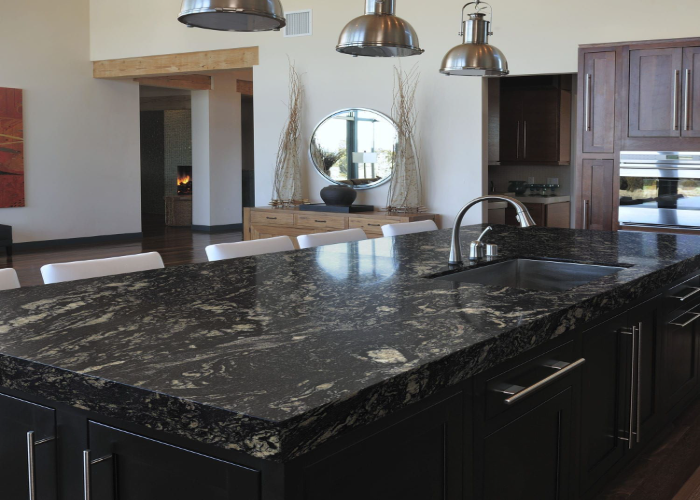 You may wonder why granite countertops are so popular when you have other sustainable and aesthetically viable options. Their durability, cost-effectiveness, and ease of maintenance make them a hit among homeowners. However, its benefits are not limited to these.
Several other features make granite countertops so popular.
1. Chip and Scratch Resistant
When it comes to kitchen countertops, it has to be highly durable and long-lasting. Granite is a durable material. Granite is the second hardest material after diamond. It can resist scratches. Hence, considered a popular choice for kitchen countertops.
2. Affordable Option
Every homeowner loves to invest in an option that is cost-effective and of the best quality. When it's to the kitchen, one cannot compromise on the quality. Hence, granite has become a popular choice. Amongst the other options, granite is also a durable option.
3. Unique Aesthetical Appeal
In addition to functional properties, granite also exhibits aesthetical appeal. The wide array of natural colors and patterns in granite gives it a unique look. Thus making them a preferable choice for kitchen countertops. Whether looking for earthy tones or something very dramatic, you will find granite slabs matching your requirements.
Easy Ways to Upgrade Kitchen Granite Countertops
If your kitchen granites are a victim of ugly countertops, it's time to revive their look and make them brand new. You don't always need to spend a hefty amount on it.
With these simple tips, you can give your kitchen countertop a new look.
1. Consider Tiles as An Alternative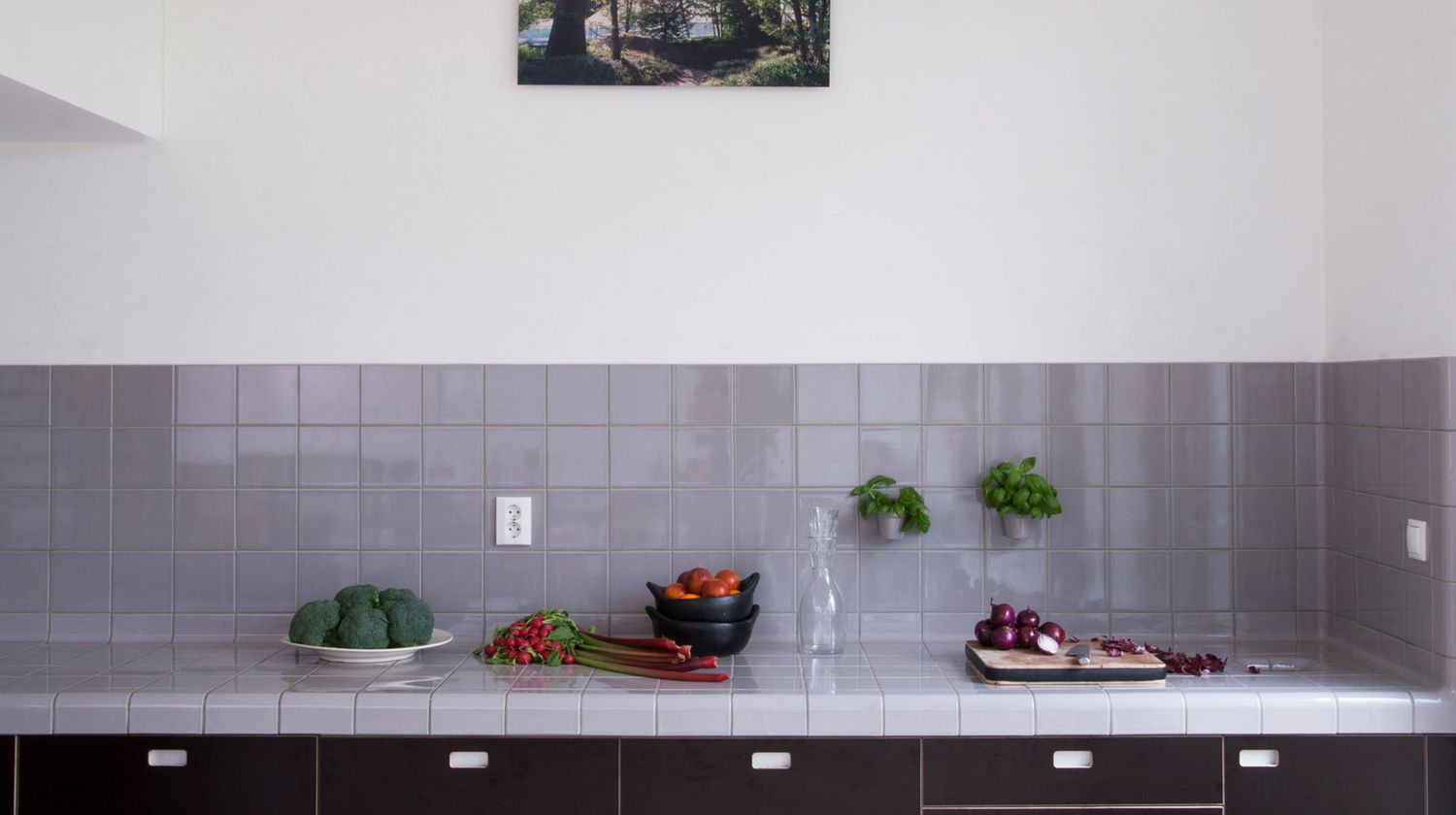 If you are tired of the look of your kitchen countertop and want to give it some vibrant appeal, consider adding tiles. Now you might be wondering why tiles? The latter is apt for bathrooms or backsplash. Will it work well as a kitchen countertop? To answer your question, tiles can be a great addition to the countertop.
And if you have a flat granite countertop, you can easily add tiles over it. One of the unique features of tiles is that they are available in different styles and patterns. However, if you don't wish to replace the countertop with tiles completely, you can add them around the edges to create a perfect border. This will again add a unique look to it. Glazed ceramic and porcelain tiles are a good choice. They are heat and stain resistant and are available in a wide array of color spectrums, thus making them a suitable choice for kitchen countertops.
However, if you are planning to add tiles to the countertop, be careful about the grout lines. It is prone to deposition, thus, may require frequent cleaning.
2. Lamination Over Countertop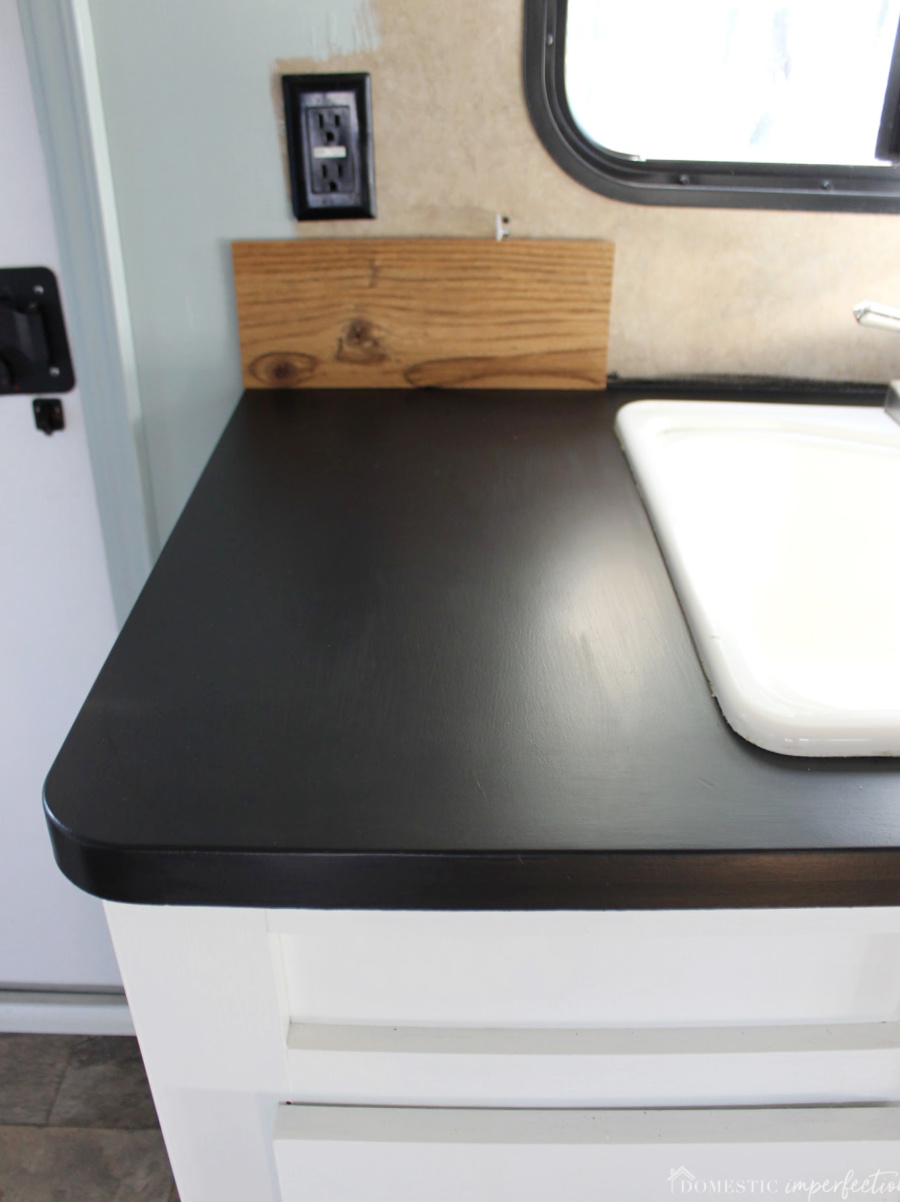 Yet another way of highlighting the kitchen countertop is by adding a lamination layer over it. You can easily overlay it on the granite countertop. Lamination consists of pressed paper bonded by resins. However, certain finishing and edging may come at a higher cost. The pricing of edging may range between $5 to $50 liner foot.
When planning for a lamination countertop, you should also check out the colors and patterns. These are available in different colors and patterns, thus giving you the leverage to choose an option that best matches the interior of the kitchen. Another unique feature lamination countertops offer is that you can get them customized to suit your requirements.
There are premade options available in the market. So, based on your preference, you can make the pick. However, custom lamination comes at an extra cost.
3. Paint It in The Shade of Your Choice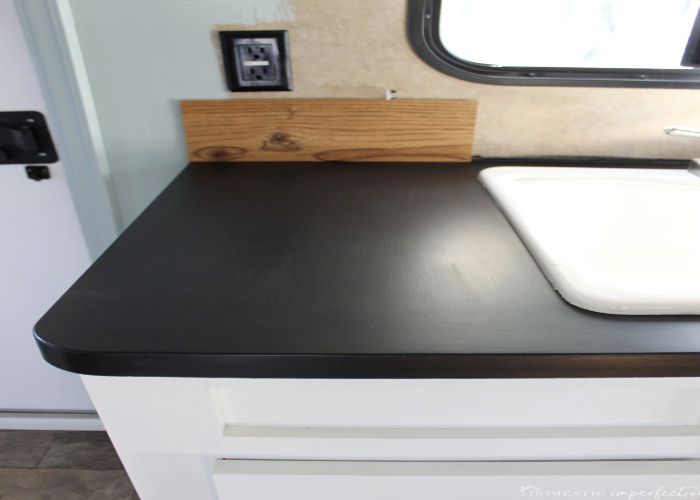 If you are tired of the same old mundane look of your kitchen countertop and want to give it a new look, consider painting it. Some might not welcome this idea, but painting the kitchen countertop will certainly give it a new look. Since the granite surface is smooth, it would be challenging to paint it. You need to abrade the surface. This will create a rough surface, thus making it easier to paint.
Make sure that you use only high-quality epoxy paint as a kitchen granite countertop color. At least 2 layers of color coating are a must to get the right finishing.
Always add the sealant on the top layer as it acts as a protective layer and makes the painter's granite countertop scratch-resistant.
4. The Peel and Stick Countertops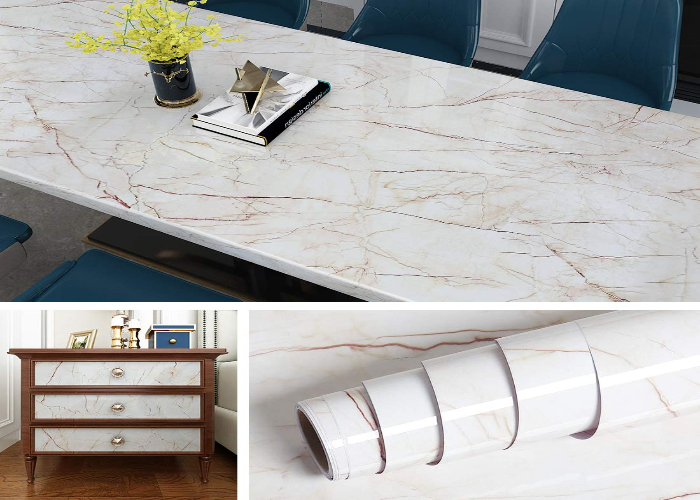 If you are always looking for new ways to highlight the look of your kitchen countertops, pick-and-stick papers should be on your checklist. In the past few years, it has emerged as a popular and cost-effective option for those who love changing the look of their kitchen countertops. Contact paper countertops or peel-and-stick papers can be easily overlaid. If you love DIYs, then this method will work well for you. These come with a sticky back, which can be easily applied to the countertop.
These contact papers are available in different colors, thus giving you the leverage to choose the option that best matches your preferences and the interior of the kitchen.
It is made of vinyl-like material with an adhesive back. These mimic the real countertops. So, this affordable option lets you give your kitchen a beautiful makeover.
5. A Woody Overlay for Earthy Look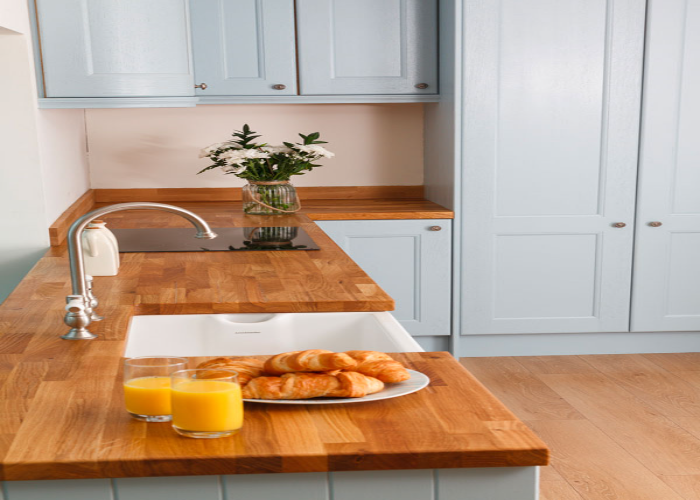 If you are looking for an exotic look to your kitchen countertop, then adding a wooden overlay could be a great choice. This is especially a good option for those who want to experiment with granite countertop colors but don't want to overdo it. The wooden overlay acts as an earthy and natural finish to the countertop. If you don't have to spend money on completely replacing the entire countertop, then the wooden overlay is a good choice.
You have the option of choosing wooden planks, plywood, or bamboo plywood. These are durable materials and are long-lasting. You should be able to add the wooden overlay with the basic woodwork.
Make sure that you choose the best quality wood for this work. The wooden overlay can be added as an edging or an extension of your kitchen countertop.
Summing It Up
All in all, these are some of the ways you can adopt to give granite countertops color and pop. However, it is imperative to understand the objective of the same. For example, if the granite countertop is completely damaged, then painting it might not work. Based on its features and advantages, you can replace it with better options like slate or marble.
Granite countertop coloring is an easy way to give your kitchen a new and vibrant look while you can certainly go ahead and take up the DIY, but its always good to take professional advice.
With these simple and budget-friendly granite countertop color change ideas, you can give your kitchens a refreshed look.
Frequently Asked Questions
Is Coloring the Granite Countertop the Only Way to Add Colors?
Coloring is certainly a great way to add a pop of color to the countertop, but it's not the only way to give it a new color. You can also add a laminated overlay or add contact paper over it. If you have a higher budget, you can replace it to give the granite countertop a new and colorful look.
What Should One Consider Before Granite Countertop Coloring?
If you have decided to paint the granite countertop, you should begin by abrading the surface. You can use sandpaper for the same. Once the surface is abraded, clean it to remove the dust. Begin with applying the primer, followed by at least two coats of paint and the sealant.
What Kind of Paint is Good for Granite Countertop Color?
Different paint options are available in the market, but epoxy-based paints are a good choice. These easily adhere to the surface of the countertop, thus giving it a nice finish and look.
Are Laminate Countertops Equally Good as Granite and Quartz Countertops?
Laminates can be a cost-effective alternative to give the granite countertop color a new look. However, don't settle for low-quality material; instead, you should pick high-quality laminates that are long-lasting and mimic the property of high-end countertop options.