Smaller apartments mean storage issues. Well, then, a lack of space can make your house look untidy and messy. You get frustrated to see the kids' toys lying on the floor, books messed up on the rack, and kitchen utensils disorganized on the platform.
Such unpleasant sight may add to your woes if you do not have a modular shelving system. The goal of having shelves is to make your home look organized and decluttered.
The idea of having shelves at home was picked up from the Christian churches where medieval clerks used to store their doctrines and sacred religious manuscripts.
Back then, the storage units were made from oak wood or teak wood, and most of them were open storage spaces.
Modular Shelving Types to Maximize Your Home Storage
1. Trapezoid Corners
Essentially, shelves in the corner divide the room in an attractive way. Also, modular shelving emphasizes the idea of making your house look organized and appealing. The key to having an organized corner is to make or build a shelf rack that suits your needs. Additionally, the color, the type, and the size of the shelf define your taste in the creation of your space.
Open trapezoid corners have a distinct touch to your walls. Paint your house in light pink hues and place a modular shelving system in one corner; your house will turn into a celestial chamber, exuding peace and solace.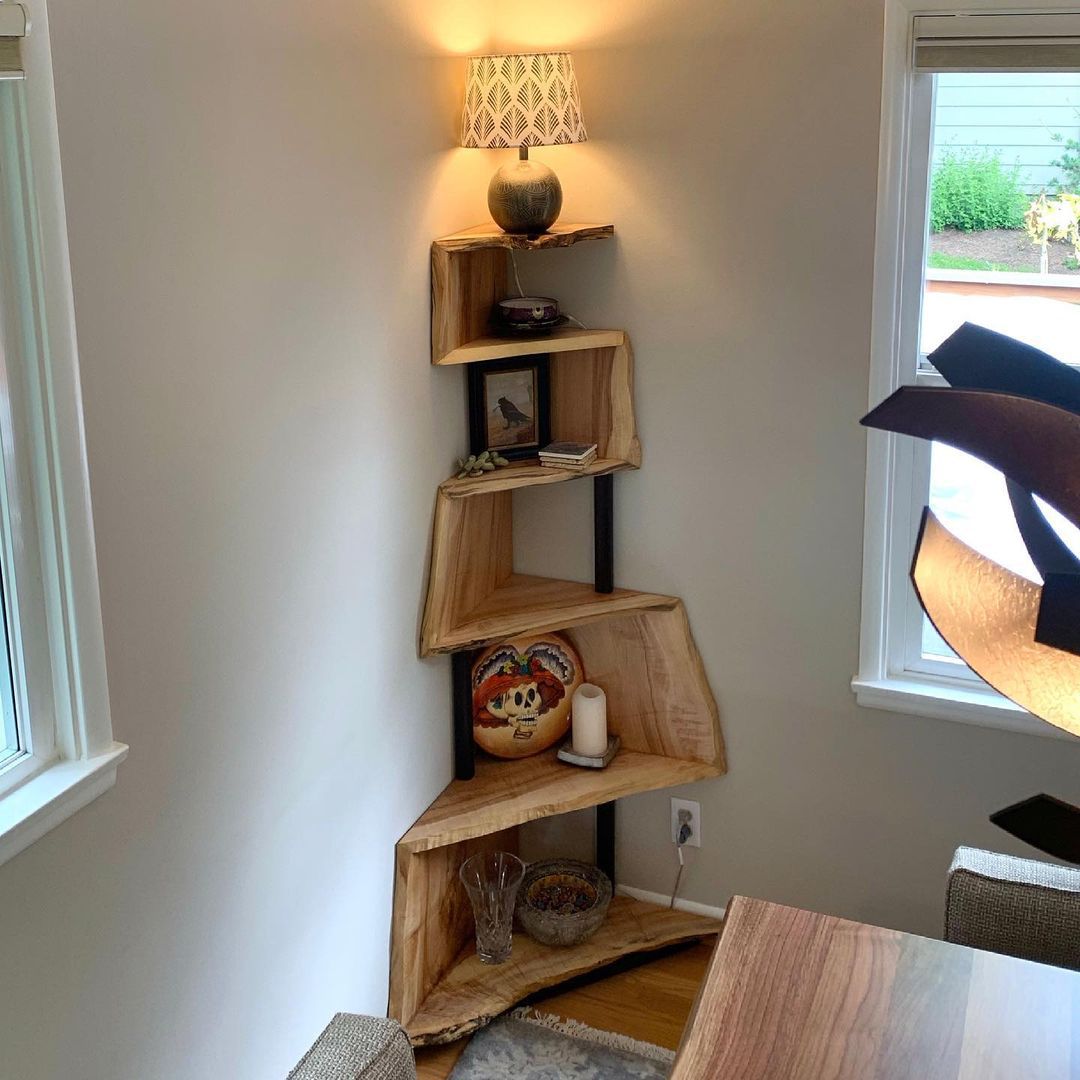 2. Asymmetrical Shelving
The regular structures are a turn-off, isn't it? The straight racks and parallel shelves do not look captivating anymore unless there are tricky angles on the modular shelving. Everyone wants their space to look organized and clutter-free, but how about you get an odd and unusual shelf design to make your living room or bedroom look more dazzling?
Some warm LED lights on the shelf ceiling and a transparent glass door will make your shelf look great. Although the storage space will be limited due to the design, you can opt for a larger size that can accommodate bigger products or books.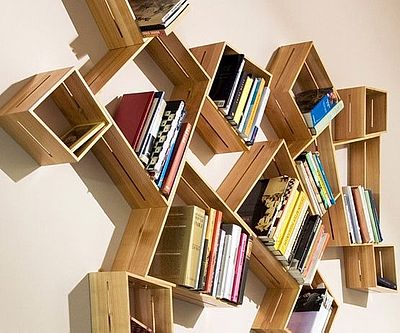 3. Creative Rhombus
You will find numerous modular shelving systems that will be pentagonal and hexagonal. No doubt they look pretty fascinating and add a distinctive charm to your decor. Placing some books, handcrafted clay statue, or a bohemian art product look stunning on these peculiarly shaped racks. But diamond-cut shelves are the trending ones.
They look uniquely designed and also reflect a kite-shaped model on your walls. The sizes may differ, and you can get them to store your additional belongings and make your home look crisp and kempt. Rhombus shapes have all their sides equal in size, but if you like polarity, opt for quadrilateral-shaped shelves.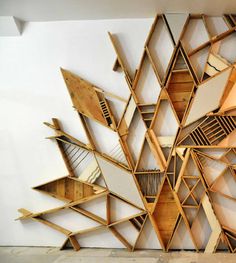 4. Angular Shelving
Now that all geometrical shapes have occupied the top slot in racking, why not do angular shelves enjoy some limelight? Yes, angular shelves also come in different sizes, but most look triangular than rectangular. But these pyramid-shaped modular shelving systems look promising. You can get them in wooden material and polish them in contrasting colors like red and black or yellow and orange.
Home designing is an art that you learn with experimentation. If you go a bit different route, you can discover amazing ideas for designing your space.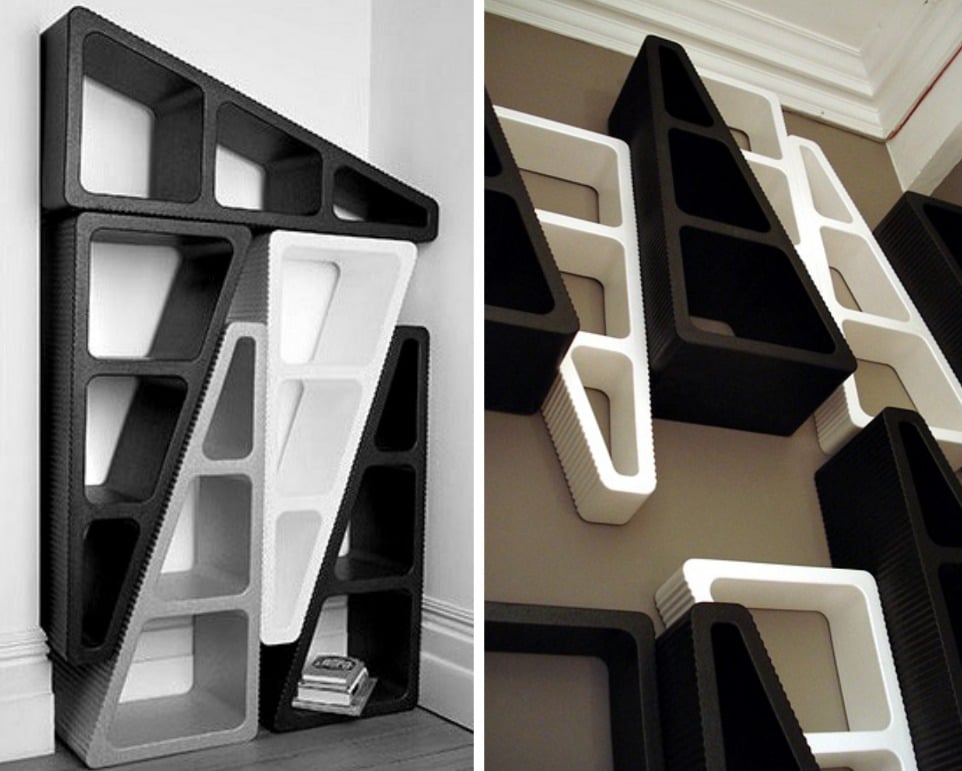 5. Shelves for Bottles
Smaller apartments prefer to have small racks or shelves for wines and glasses in the kitchen. However, a modular shelving system can be placed in the living room and make it appear like a bar counter. Why only the need to store your possessions should be fulfilled? Why can't a storage shelf be multifunctional?
A shelf for bottles can look organized yet chic if you get the appropriate size and design. Do not overlook the appearance of your space. It should look arranged in a contemporary fashion and should also work as a spacious storage system. That's the difference between a modular shelf and a regular shelf.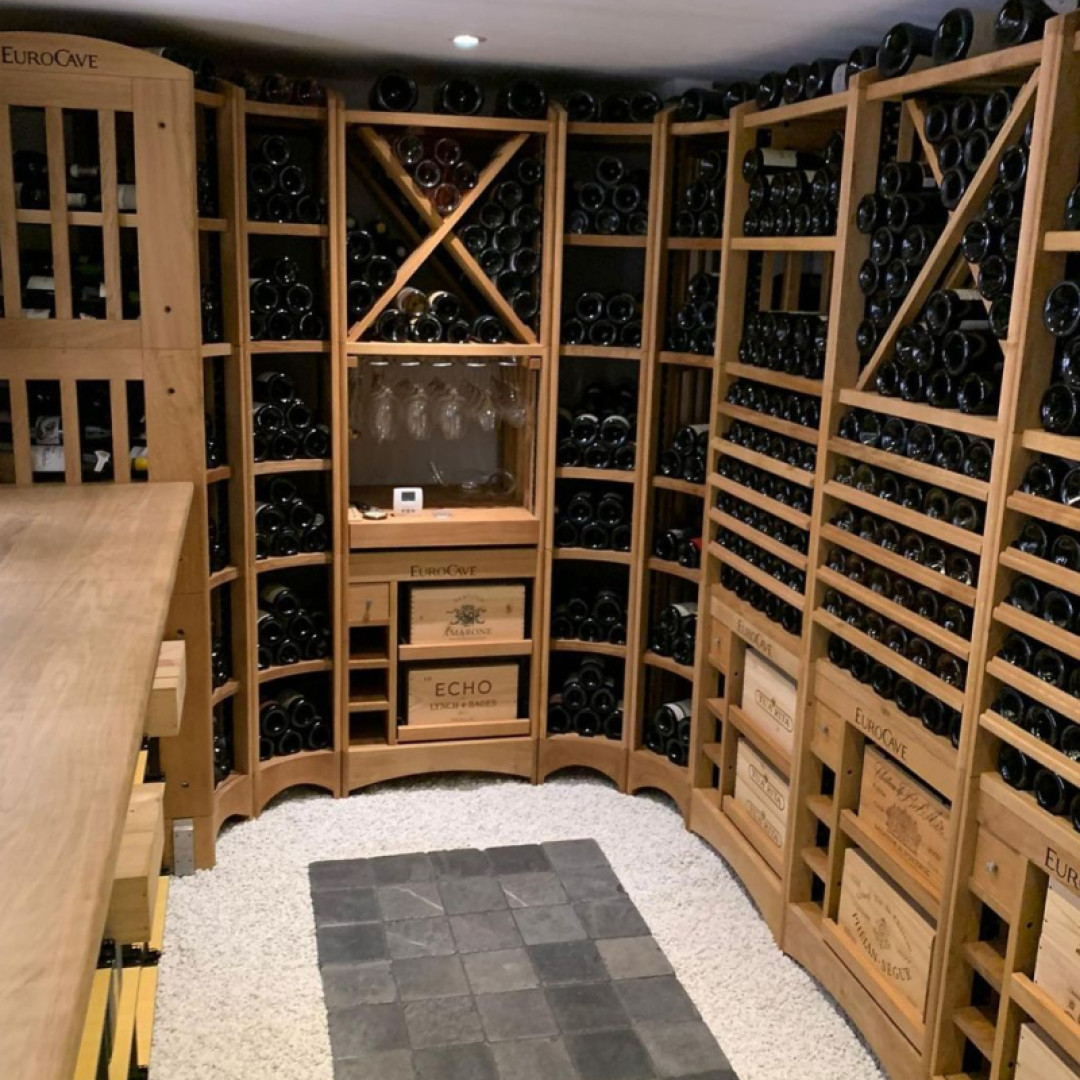 6. Clean Structural Shelves
You can refer to these as regular or traditional shelves. The best part about these traditional ones is that you can get them customized in any size and shape. Some can be wall-mounted, and others can be built in grand size. The modular shelving in bigger designs that touch the ceiling gives the illusion of a bigger apartment.
If you have ever observed a library closely, you may have noticed that the bookshelves are higher and spacious. That is the reason a book library looks giant. So, you can use this trick to make your room appear spacious and organized with traditional shelves. Wooden shelves leave a magical impact on the look of your decor.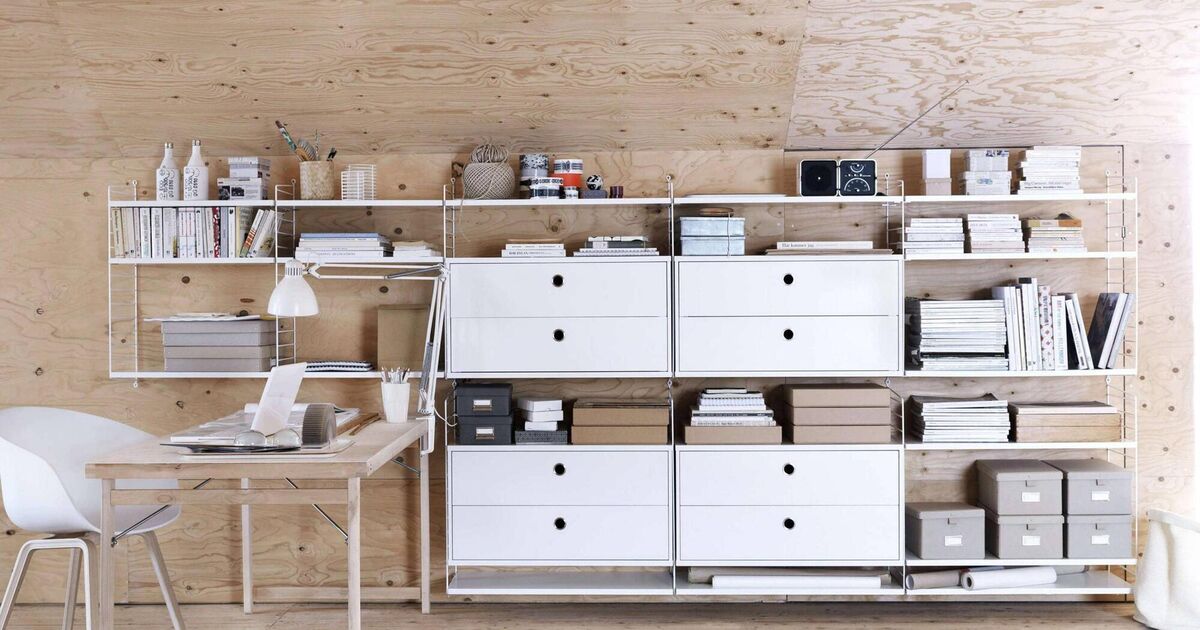 7. DIY Shelves
Another modular shelving design is the DIY shelves type. You can make a portable, ceiling-mounted, or collapsible shelf to accommodate your belongings. If you do not have a storage space at your home, get it designed as per your creativity. Use open DIY shelves and racks to make your room look neat and tidy.
Also, if you have a particular purpose for storing your shoes or clothes, or you are looking for a walk-in closet storage shelf, then you must get a DIY shelf. You can alter its size and build it as per your requirement. Furthermore, you can have drawers as well to make it look like a wardrobe.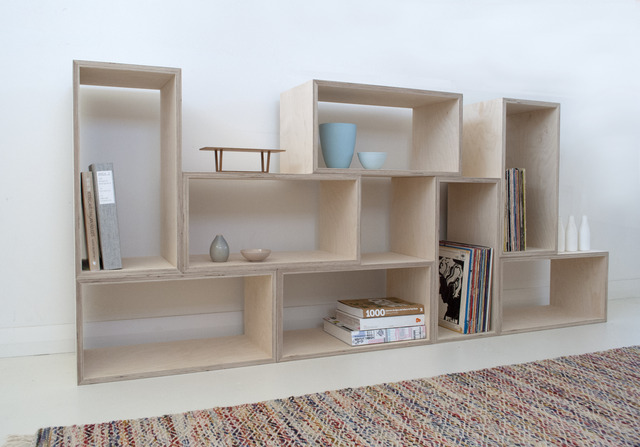 8. Cubic Shelves
One of the most loved modular shelving styles is the cubic design. Kids' rooms look pretty and playful when you have these cubic shelves. Some multi-colors on each side of the cube and keeping them aligned with each other make your room look spacious and unique. If your aim is to make your room look decluttered and fabulously decorated, then you must choose the cubic shelves.
Smaller apartments can have them placed in the living room as well. They look neatly organized if you want them for books, clothes, and shoes. Either have them open or closed both ways; your cubic shelving design will help in making your room appear vibrant and colorful.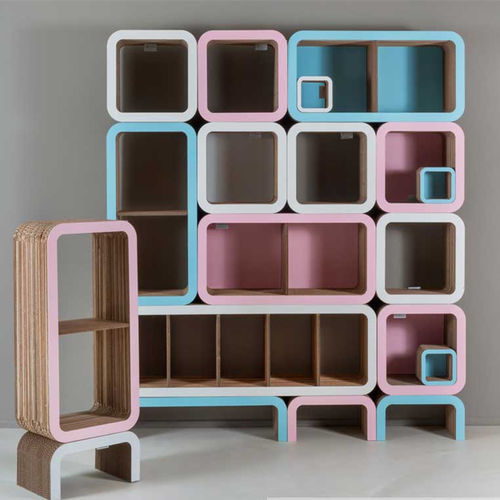 9. Wall-Mounted Shelves
Transform your interiors by blending them into an architectural style, or go the unconventional route. Wall-mounted shelves are the most common modular shelving designs, but you can customize them to complement your room's decor. Wall-mounted shelves are preferred in the kitchen area because of the limited space.
If you have a kitchen island and a wall full of cabinets, yet you lack enough storage space, then a wall-mounted shelf can come to your rescue. These types of shelves are useful for organizing your bathroom supplies as well. It is all about making your room appear bigger and more attractive, so these shelves can actually do a favor for you.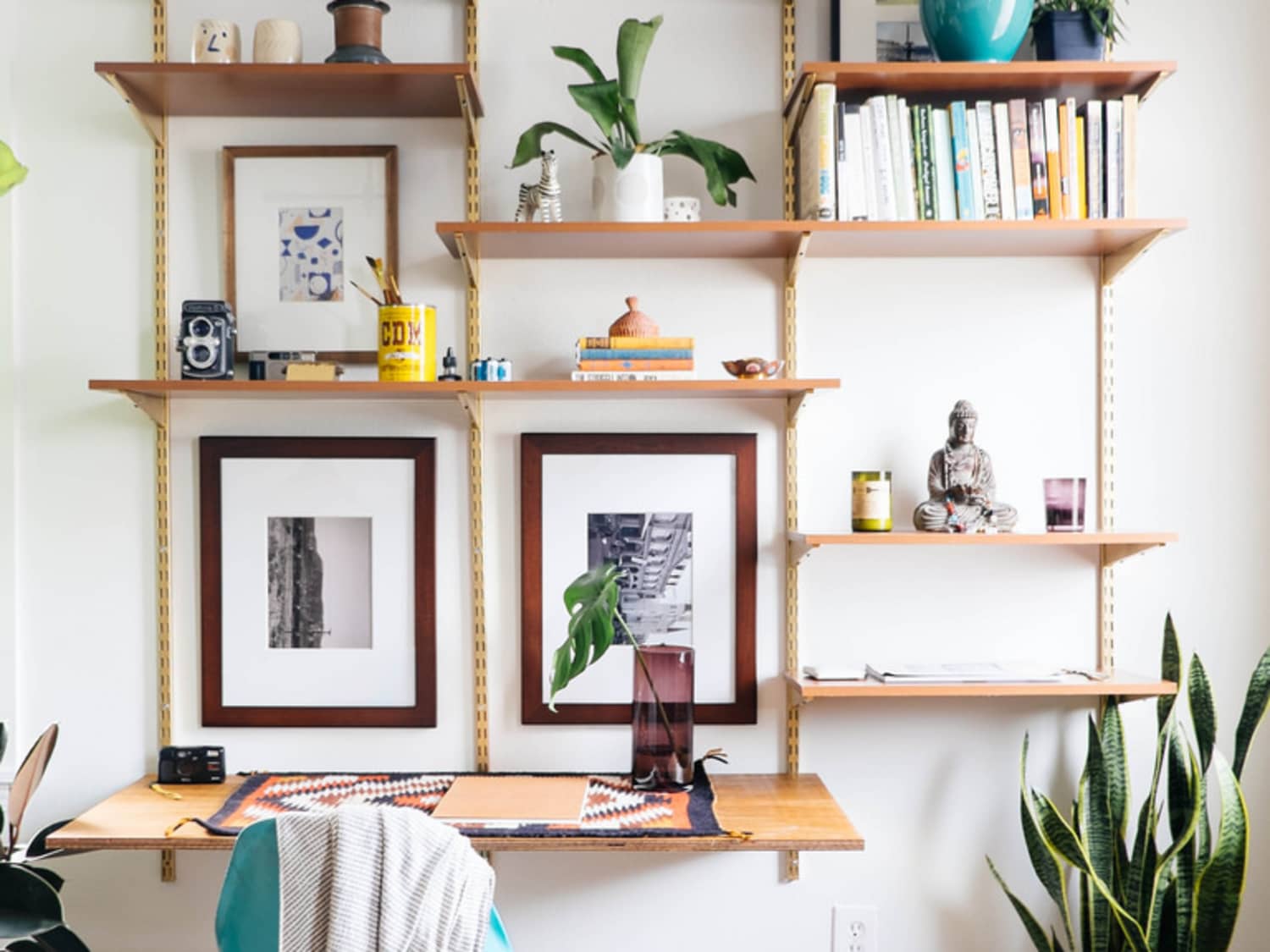 10. Divider Shelves
Gone are the days when you used the divider wall or the moving room divider. Now it is the divider shelves that are up in the market. The modular shelving concept is to make your space look decorative and organized. Divider shelves add a spark to your innovativeness. You need not get a divider to create a demarcation between rooms.
Simply get a divider shelf and let it multifunction. It can work as a room separator, and you can also store the books on its shelves. Also, you can place some adorable artifacts or miniature designs to make your house look inviting.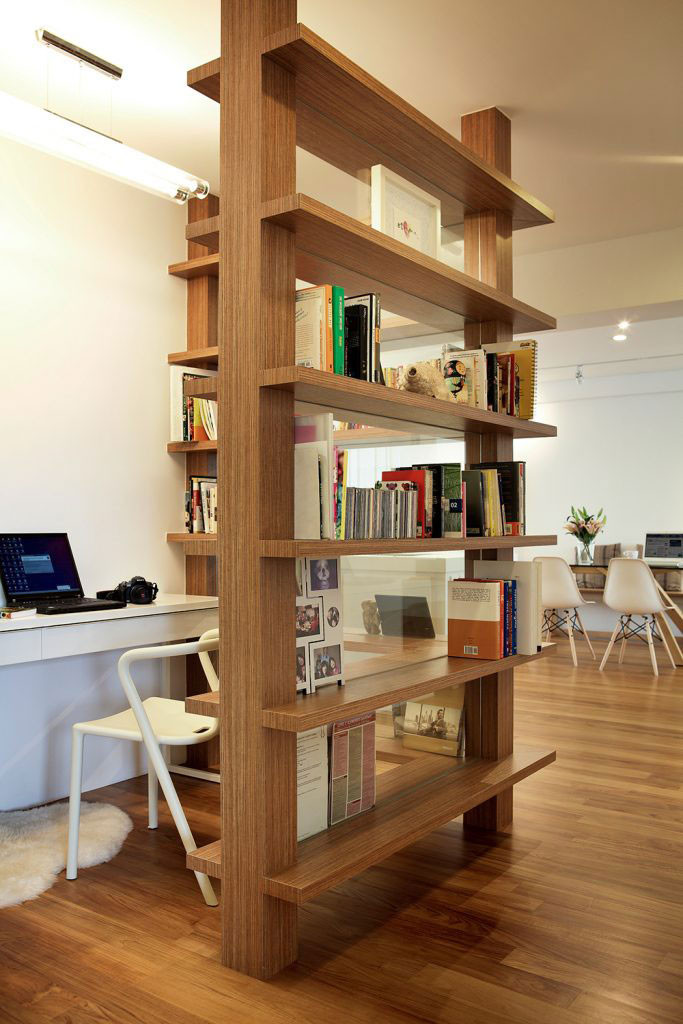 Not all apartments have decks, and some smaller apartments lack bigger windows. But what if you are a nature lover and wish to have plants inside your home? You need an organizer to place your flower pots and shrubbery vases at your desired location. For instance, if you have a tiny apartment like the Japanese people have, you can make use of the limited space to decorate your house with planter shelves.
Some of these are wall-mounted, and some can be placed on the floor. You only need to pick a corner and place your planter shelf to uplift your room's scenic decor.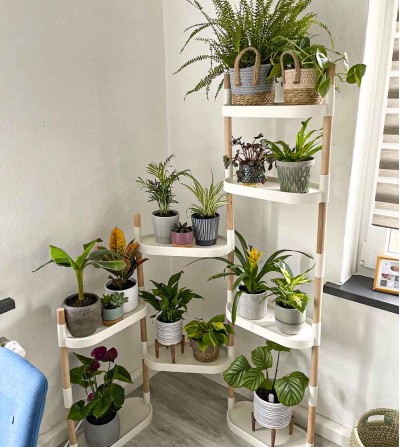 12. Ladder Shelves
Racks and organizers can serve as space savers, but you need them to look pretty and creative as well. Ladder shelves are such types that will make your drawing area or kitchen area look more refined. Most of them are also used to stand and curate the ceiling shelves. So, like the divider shelves, a ladder shelf is also multifunctional. When not in use, they can appear like an organizer, and when in use, you can use them as a ladder.
Just ensure that it is strong enough to bear the load. If you are only getting a creative one to flaunt your decor, then choose the PVC ones.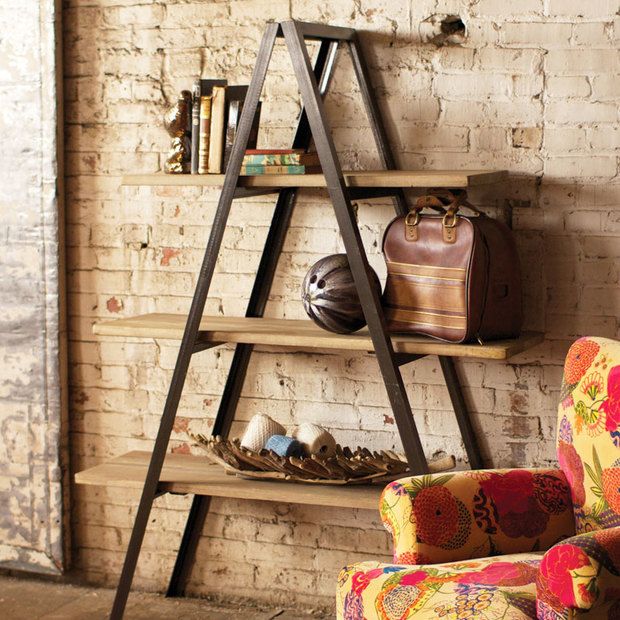 Summing It Up
All in all, it is impossible to make larger spaces available for your smaller apartments. Hence storage issues occur. But with modular shelving, you can organize your apartment and make it visibly appealing.
Different types and sizes of shelves give a unique touch to your space. If you want to make your house look clutter-free, get the large-sized shelves. But do not ignore the theme of your decor.
Get the shelves that fit your room size and also complement the interiors. Visit the stores or look for online options to study which organizer or shelf will beautify your space.
Shortlist the ones that you can afford and try to get multiple shelves for different rooms. That will showcase a different side of your creative spark.