Consumer Reports not High on Bluestar
Bluestar company has a big 'brand name" and reputation in the market. But the recent consumer reports and negative Bluestar reviews do not point towards the same. So, if someone is planning to depend on this brand for their household needs, they might have to think twice.
Several consumers have complained about the low services and sometimes even the terrible quality of the product which does not meet the standards that are advertised. The consumers have reported several issues regarding the products manufactured by this company, and all the reviews agree at a common point that the price that Bluestar charges for its products and services is not worth it.
Why Other Brands are a Better Choice than BlueStar?
Brands like the carrier, LG, and Voltas takes the lead as compared to Bluestar when it comes to cost and availability of after-sales service.
Hitachi and Panasonic products are more reliable and last longer than Bluestar.
Godrej products are well known for their high performance.
Daikin and Mitsubishi provide top-notch, compact designs that look better than Bluestar designs.
Some of the Major Problems Facing by Customers of BlueStar are: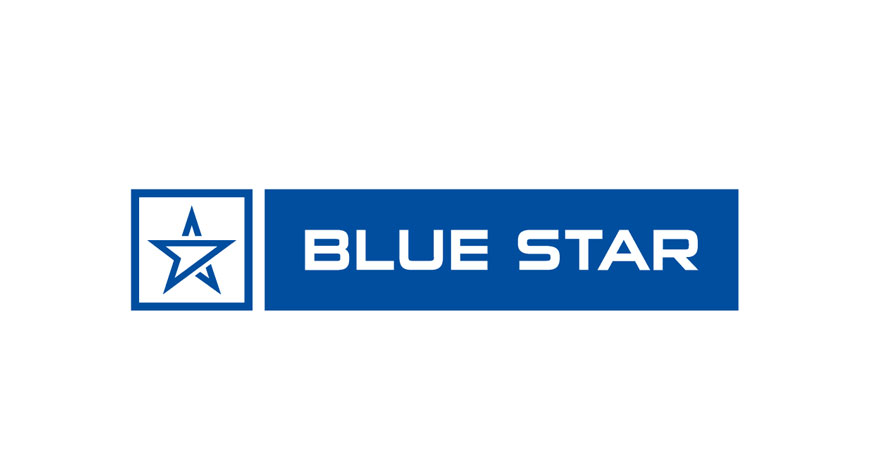 Product Quality
Many of the customers have complained that the coolant system of the Bluestar air conditioners is not that good. The air conditioner takes a lot of time to cool the room, and the cooling is not comfortable and sufficient, even at low temperatures in small rooms.
Many of the Bluestar reviews have also complained about the disturbing noise Bluestar air conditioners produce while cooling and its low efficiency, which automatically skyrockets the power bills.
The reviews have complained that the Bluestar water purifier does not have a TDS controller and a RO membrane. Since it has a feature of automatic adjusting, there is no proper assurance on the quality of water due to fluctuating TDS.
Bluestar claims that their water purifiers have Aqua Taste Booster (ATB), which is useless. Many customers have complained that the water from the purifier tastes bitter.
Many customers have faced leak issues on the first day of the installation of the Bluestar cleaner, and the water also contained tiny dirt particles and was not crystal clear.
There are over 51 reports of incidents when customers have faced minor burns and safety issues using the Bluestar oven.
Performance
As per BlueStar reviews, it has consistently shown poor performance in their products and services. From the installation itself, the products have shown many malfunctions. Broken issues, gas leakage issues, and several other issues have been found.
Let us take the example of Bluestar AC. Naturally, the consumers would expect the slit AC to operate silently. But there have been complaints that Bluestar AC produces strange sounds that seem to come from the indoor units… Within two months of installation, the products are complained to generate a foul smell.
Another example would be of Bluestar oven. Consumers continuously face trouble with the igniters and noise in the convection fans. Hot doors are exposed to such high temperatures that they even fuse shut! Gas leakage problems have been reported to be found in Bluestar Refrigerators. Moreover, the door always has a film of condensation.
The water purifiers of Bluestar are yet another defective product. From filters not performing properly to leakage issues, Bluestar has constantly been disappointing its consumers. The consumer cannot even make sure if the purifier even purifies water! In addition to this, they require service every two months, which is quite expensive.
Bluestar cooking range reviews are harsh. Broken gas lines and burners, chipped oven, delivery of the wrong product, like 15K burner instead of 22K burner, extreme heating issues are prevalent.
With the products of Bluestar, consumers do not feel right. They are not satisfied, not even with a single product or with the performance of the products of Bluestar.
Service
Customer service is again inferior when it comes to Bluestar for all its products. According to Bluestar reviews, they never get attention from consumer care executives. The consumers face extremely unprofessional service since the response requests of the manufacturers are never on time.
Customer care service providers do not even care to pick the calls. And in some rare cases, when they do, they transfer the calls to the technicians. Several consumer reviews have stated that, first, the service providers of Bluestar agree to solve the issue, but eventually, when they find themselves unable to solve it and consumers are only left with the option to replace it.
If a sort circuit type of problem arises, the service department suggests wrapping electrical tape around the wires to keep them from shorting out!! They do not take any complaint seriously. And this is the biggest reason that costumers' reports are not so great on Bluestar and hence the bad reviews.
Follow-ups
Not only services, but Bluestar's follow-up is also not even close to satisfactory. They usually don't follow up with their lead. They always fail to solve consumer queries.
Bluestar team promises to give their best service and drive the best results out of their marketing campaigns, but the outcome is generally the contrary. They do not focus on what consumers complaints and what they want, and they usually do not take follow-ups on the key issues present in their BlueStar reviews at numerous sites.
Even though they have hard data and subjective evidence right in front of them, they still neglect the vital factor of customer experience. They have precisely failed to put their motive into practice and execution.
Reasons Behind BlueStar's inadequate Servicing and Performance:

1. They Fail to Meet their Customers' Needs and Wants.
Their customer care and after-sales service are merely pathetic. They do not analyze the consumer's response and fail to deliver on it.
2. They Have Failed to Turn Their Loyal Customers into their Brand Ambassadors.
Word of mouth marketing is almost dead for this company. When a consumer spends his dollars on a branded product, he expects premium quality and exceptional service. This not only holds up the brand's reputation to the customers but also raises their popularity.
If a customer is entering the customer experience through a referral from a trusted source, it means their relationship with a brand is already off to a good start. But as per the BlueStar reviews, they have failed to do that. They could not earn the trust and loyalty of most of the customers, which leads to a terrible impression.
3. They Do not Lead with Technology
The brand does not use well-equipped technology to enhance their customer's journey. They instead shape the journey to showcase how innovative in terms of technology their brand is. Still, for better customer experience and positive consumer reviews, they are nowhere close to even standard.
4. They Do not Offer Exceptional Quality.
As mentioned earlier, consumers gravitated towards quality and trusted brands that develop meaningful relationships with them through the best product and services. The same is valid for brand interactions. Somewhere Bluestar customer care service team does not pay proper attention to it.
5. They Do not Focus Upon Making their Services Hassle-Free.
A comfortable experience is forever a better experience. But according to several BlueStar reviews, they hardly interact with the consumers, whether it is for feedbacks or queries, etc. This can sure be time-consuming and frustrating, and Bluestar needs to understand that by making customer's life easier through products and services, then they will surely get rewarded with their loyalty.
7. They Hardly Get into the Activity of Knowing Their Customers.
Brands get the most rewarding consumer reviews when they showcase or demonstrate an understanding of their customers on an individual or a personal level.
If brands well research the preferences, likes, and dislikes of their consumers from their past interactions with the brand, they can easily make out their future.
But on the other hand, Bluestar reviews indicate they do not even answer their customers correctly, let alone giving their customers a tailor-made personalized experience.
8. They Do not Seem to Invest in Training of Their Employees.
Analyzing many customer reviews, it can be easily interpreted that Bluestar has overlooked one of the essential marketing functions, which is ensuring that your customer contact staff has the best training, incentives, and support.
They must make sure that their consultant is well-trained, convincing, articulate, and probably well-incentivized to retain the consumer's business with the Bluestar. But on the other hand, Bluestar customer care service hardly even interacts with its customers, and when it does, it often leaves its customers with sheer disappointment.
Thus, it can be clearly stated from the BlueStar reviews that Bluestar is one of the worst brands when it comes to both products and services. You can instead go for alternative quality brands like Godrej, Panasonic, LG, or Hitachi.