Buying perfect furniture for our houses may look like a tough job to do. There are a lot of things that should be known or checked before you bring some good quality furniture for your houses. Furniture is something which should be bought very carefully.
A few mistakes or unmatched furniture can ruin all the look of your home, and then you must find the solution to this problem. In that scenario either you have to change the furniture which is quite a difficult task to do, or you have to change other contents of your rooms so that it matches your furniture beautifully to give you an elegant look to an hour's home.
In this world where fashion is the only thing that matters, the right quality product is rare to find. There are a lot of options to choose from. You can get cheaper ones as well as the costlier ones also. It all depends on you and your requirements. Remember, more is that cost higher will be the quality of your product with the best durability as well.
In this article, we are going to give you a complete Natuzzi furniture review and will also compare it with other same-level furniture manufacturers as well. Natuzzi, Lane, and Flex steel are some of the famous brands which manufacture the same cost of furniture. If you are planning to buy good quality and durable furniture at an affordable price, then you are in the right place.
Flex steel Furniture Leather Sectionals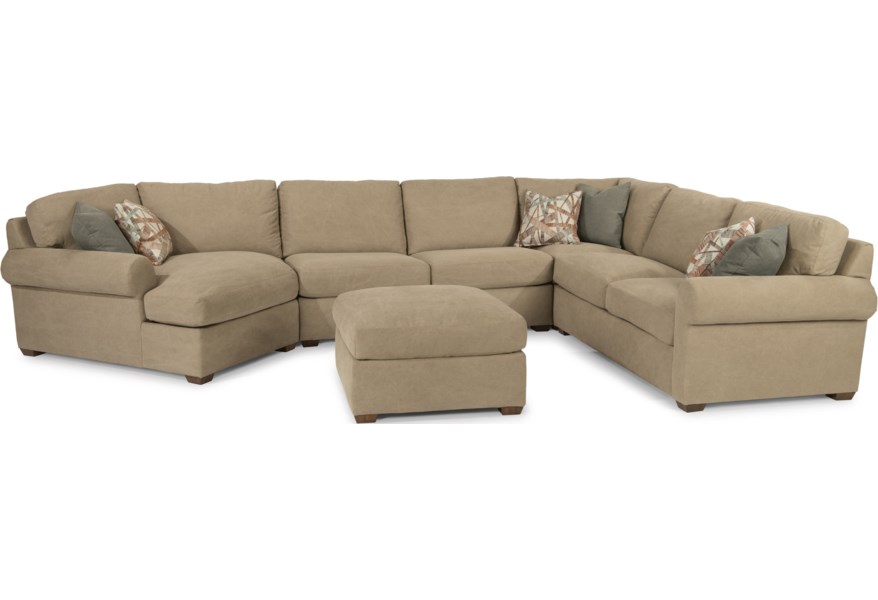 Flex steel has been an outstanding manufacturer of good quality furniture. They have been in this business for more than 100 years. They are quite famous among the people, and their majority of the customers are from the United States. They have several shops and retail outlets as well. Once you ordered your favorite furniture, flex steel will deliver it to you by their means, and you can easily track them as well.
Talking about their furniture, they offer a wide range of furniture to choose from. But we are going to limit our point of discussion to the leather sectionals only. They have a wide variety of fabrics as well, but here in this article, we will solely focus on the leather sectionals. Among all the products, almost all of them are available in leather. Therefore, we will not face any difficulty while categorizing them and selecting them for you so that you can have a clear-cut distinction between them.
Types of Flex Steel Products
Among all their products, one of the most famous is their sofas. They offer a wide range of sofas that are fully customizable, which means that you can have whatever structure you want, whatever the design you want, and whatever quality you want.
Talking about their leathers, they offer different kinds of leathers, which will affect your wallet differently. Therefore, the type of leather you want may not be suitable for your wallet. Consequently, you should make a budget first, and then you can get the best one for you.
Another kind of furniture you can use from their leather sectionals is recliner furniture. They are in high demand nowadays as we all are in our respective homes due to the pandemic, and most of us are doing work from home. This requires a lot of sitting on chairs, and at this time, recliners can be very beneficial for us.
Overall, flex steel furniture made up of leather could be the best option for you. But, there are several things which you should know that they are going to charge you more on delivery cost, look for their shops nearby so that if needed they can help you quickly, you should also go for your requirements rather than jumping to cheap offers.
Lane Furniture Leather Sectionals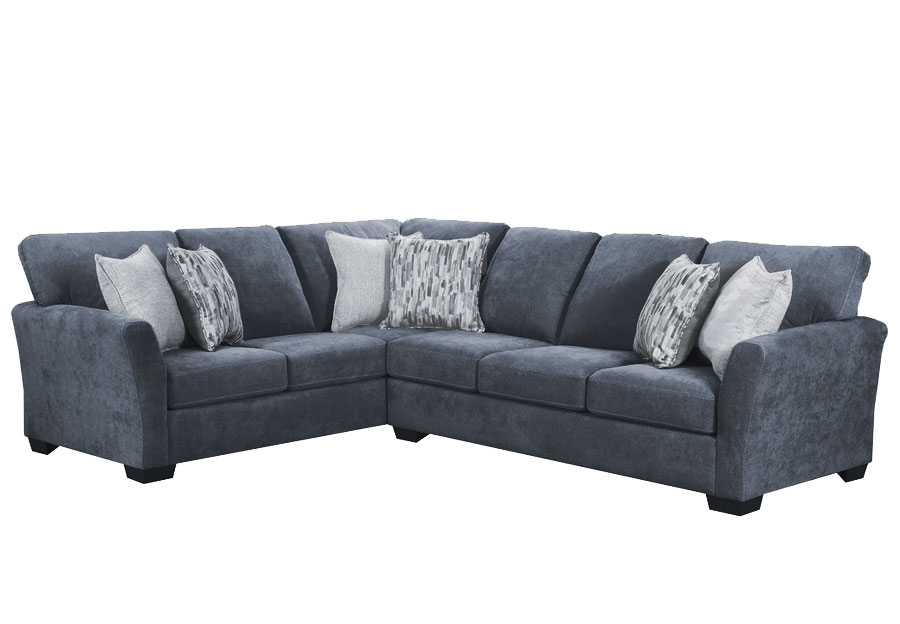 Another great manufacturer of mid-range furniture is here, Lane. Lane has been a great competitor of flex steel as well as of Natuzzi. It also has high traffic of people who are quite satisfied with their products.
They are available at their official retail shops, or you can buy their products from authorized dealers as well. They have hundreds of stores and enough dealers as well, which will make it easier for you to go through their products quickly, and if you need some other help, then it will also be easy for you.
If we talk about products, then lane has a wide range of furniture, but if we talk about the customizable features, then flex steel is a bit ahead of path and Natuzzi as well. But, as we are more concerned with the leather sectionals, we should talk about them only. Let us know what Lane offers in their leather sectionals.
One of their most used and most trusted furniture is recliners. They are the largest manufacturer of recliners. Their leather quality is a bit more fashionable than flaxseed, but in terms of durability, both share the same score as well as the response of customers. They offer three types of recliners, classic, traditional, and modern. Classic is the simplest one with exceptional durability.
Traditional recliners are some of the fashionable ones which look adorable, but it may not suit your house if you do not have a conventional house, or the central theme of your home is classic. Last but not least is modern recliners. They are quite futuristic which have an inbuilt massager with cupholders and tray holders as well.
Overall, the lane could be an excellent option for you if you love the durability and want to have something modern or trendy furniture in your home.
Natuzzi Furniture Leather Sectionals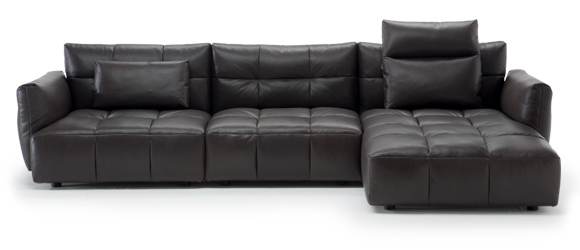 As we all know that the main crux of this article is the Natuzzi furniture review. We have discussed the other two brands to give you a better comparison so that if you want to buy Natuzzi leather furniture only due to someone's suggestions, then you can make your own decision by looking at the other options available for you.
Natuzzi is the best one if you want to buy a piece of mid-range furniture for your house, which can last a long time and be comfortable at the same time for years. Natuzzi is far ahead from the lane and for steel in terms of looks and designs.
You should know that Natuzzi is an Italian company. This tells a lot about how their design is going to be. They sell some of the best designer furniture of the mediocre range. They have a wide range of fabrics to choose from, but we are restricted to the leather sectionals only.
They offer different kinds of leathers for your furniture. They have original as well as synthetic leather as well, and whatever suits you, bring it home. You are not going to regret your decision, but one thing you should keep in mind that the higher the quality of leather, the more will be its cost.
Overall, made for those who love designer furniture and have do not forget to buy the ones who suit your house.
Things to Consider Before Buying a Leather Furniture
We have already discussed some of the best leather sectionals available in the mediocre range. All of them were the best among them and quite impressive in terms of price. Natuzzi furniture reviews are also present on the internet, but here we are delivering more than just a usual Natuzzi furniture review.
Now, you have an idea about what leather sectionals present around you from the best of the brands. Now, if you have managed to find the best one for you, then here are some tips you should follow to get the best leather furniture for your house.
1. Faux Leather
As its names suggest, it is just the opposite of natural leather. It looks like an exact copy of real leather, but it is not. Therefore, be careful while buying leather furniture and make sure of what you are getting.
2. Protected Leather
Protected leathers are an advanced form of natural leather. It can be cleaned quickly and will also last longer than any other type of leather. But it is going to be hard on your budget so, be careful.
3. Natural Leather
Natural leathers are soft, and even when it gets turned, it looks more beautiful. It ages beautifully, and if taken care of, then it can last longer than any other type. It may cost a bit higher, but it with its price and will not disappoint you anyhow.
4. Hypoallergenic
Best for those who have allergies to pet hairs, mites, or dust. Can withstand more robust actions, but if stretched hard or used vigorously, then may tear off. Therefore, buy it only if you have allergies to any of the sources mentioned above.
5. Colored Leather
This one is a bit difficult to distinguish, whether it is real or faux, as it has a coating of colors that hides the texture of genuine leather. Therefore, buy it after taking several checks and, if possible, then go for a guarantee as well.
Ending Note
Flex steel, Lane, and Natuzzi are the ones that Are quite famous for manufacturing quality furniture at the mediocre range. You must look at which manufacturer has the best customer service in your area and which manufacturer has more outlets near you.
This will save your time to buy the best one for you, and if some mishappening happened, then you can reach their customer service easily. Make a budget, look at your house and make an idea about what color and what design of leather furniture will suit you. This will help you to get the perfect one for you.
Natuzzi furniture reviews with buying guides. Looking for leather furniture but do not know how? This will help. Click here to find out how.