We're waiting for your submissions at [email protected]
We're looking for writers in the fields of home decor, interior design, and outdoor decor. If you're someone who is both passionate about and dedicated to the world of home decor, you've come to the right place to expand your craft. We do have some general guidelines that we expect all of our writers to follow before deciding to write for us, which we'll detail below.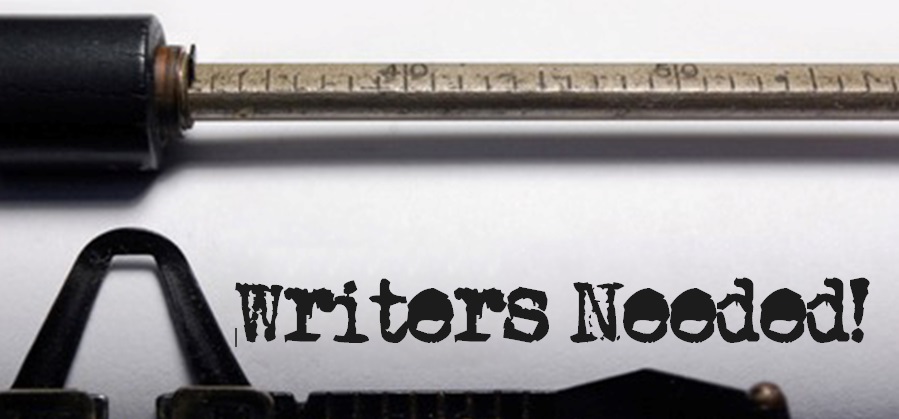 Before we get started, you should know that we prioritize quality over everything else. If you aren't incredibly experienced in home design or decor, that's okay! We want writers who will make their writing a priority and who know what they're talking about. If this sounds like you, you're more than welcome to submit.
The People We're Looking For
We're looking for writers who are self-driven and who have knowledge of this field. You don't need to be an expert to write for us but we do need to have confidence in your abilities and skills. You should have experience writing in this particular niche, whether it be on your own blog/site or for another website. Overall, you should be good if you follow the below guidelines.
Requirements and Benefits of Writing for Us
Because we receive a lot of requests from those looking to write for us, we can't accept all submissions. That's why it's especially important for submissions to follow our guidelines before being sent in. There aren't many rules, but if you follow the ones we've provided below, you'll be off to a good start.
We only accept content that is completely unique. This means that any articles that have been spun or rewritten from previous posts will not be accepted and will be sent back to you. If this happens, you'll resume having full right over your work. This means that you'll be able to resubmit your work to us or you can rewrite it and submit it to see if you achieve different results.
One of the greatest advantages of writing for us is that we use search engine optimization to increase our readership and audience. Every month, our blog posts receive around 10 000 readers. This results in about 2 500 people going to your individual page or site every month, thereby increasing your own audience.
When it comes to increased traffic, the readers that you attract from our site will be those who are interested in the particular content that you're providing. That's because all of our readers are interested in home decor and, as such, your home decor content will be sought after by only the most enthusiastic home decorators.
We also use backlinks which will help to increase your rating in search engines. Search engines prioritize posts that are posted by frequently-visited websites, which is why your article will benefit from being posted on this site.
Beyond this, here are a few suggestions for those who want to make this process as seamless as possible.
Your guest post should include a relevant topic. We don't want to post topics that work outside of our niche or that have already been written about.
Your article should be a maximum of 2000 words and a minimum of 800 words.
Your post should have at least 1 image included. If you've taken this image from a source other than your own, you should include the original post in your submission.
We encourage our writers to use external links. However, we don't accept posts that have links to our competition.
Your article should have a conclusion. Otherwise, we'll consider it incomplete.
We accept all formats for submission so long as they're not write-protected. Simply put, we need to be able to edit your article after it's been accepted, so we need to be able to write on the document.
We encourage headings, sub-headings, and lists. These formatting tools help to keep your readers engaged and they make the content easier to read.
We don't accept self-promotions. However, you can submit a bio with your piece of work which will be seen by those who are interested in your work.
Our requirements for submissions are simple. Firstly, you shouldn't submit any plagiarized or spun work. We need every post to be completely unique. This is why it's easiest to write about stuff that you already know. While we do accept information about new product releases, we don't accept press releases or content that serves as self-promotion.
More on Topics
If you're looking for topics to write about, you may be having a hard time choosing between the countless ideas that there are online. That's why we've written this guide, which will give you a few of our favorite blog posts to see. If you're still stuck after reading over this list, feel free to go through the blogs that we've already published to find inspiration.
Best tips and tricks for 2020
Theme or season-based home decor ideas
Information about new products coming to the market
Reviews of some of the recent products that you've tried
How to Submit to Us
There are two ways that you can submit an article to us. You can send us either a pitch or a whole draft by email to [email protected] or through the submission page on this website. Keep in mind that submitting whole drafts will result in a faster process if yours is accepted because we'll already have an example of the quality of your writing. You won't have to go through the process of writing a pitch, having it accepted, and writing a draft.
Final Thoughts
Knowing when and where to post your content can be difficult. Choosing a blog that respects your voice and brand can feel impossible at times. That's what we consider our role to be. We want to spread information to those who read our blog. However, we also want to ensure that everyone who submits work to our site knows that we respect their integrity as writers.
More than anything, we want to thank you for considering posting on our site and we're excited to read your submissions.