Honestly, the price of a foundation depends on a lot of factors. Whether you are planning to install a foundation to fit in the basement or crawl space or whether you intend to use a concrete slab as your foundation, choosing the correct foundation for your home is essential.
The geographical region of your home or the soil type will determine what is best. According to the foundation cost calculator, slabs are the cheapest option available. Still, if you want to install a concrete foundation, you need to pay additional charges to the architect or even the landscaper.
Are you confused about how much can your foundation cost on average?
Some Factors based on Which You Can Approximate: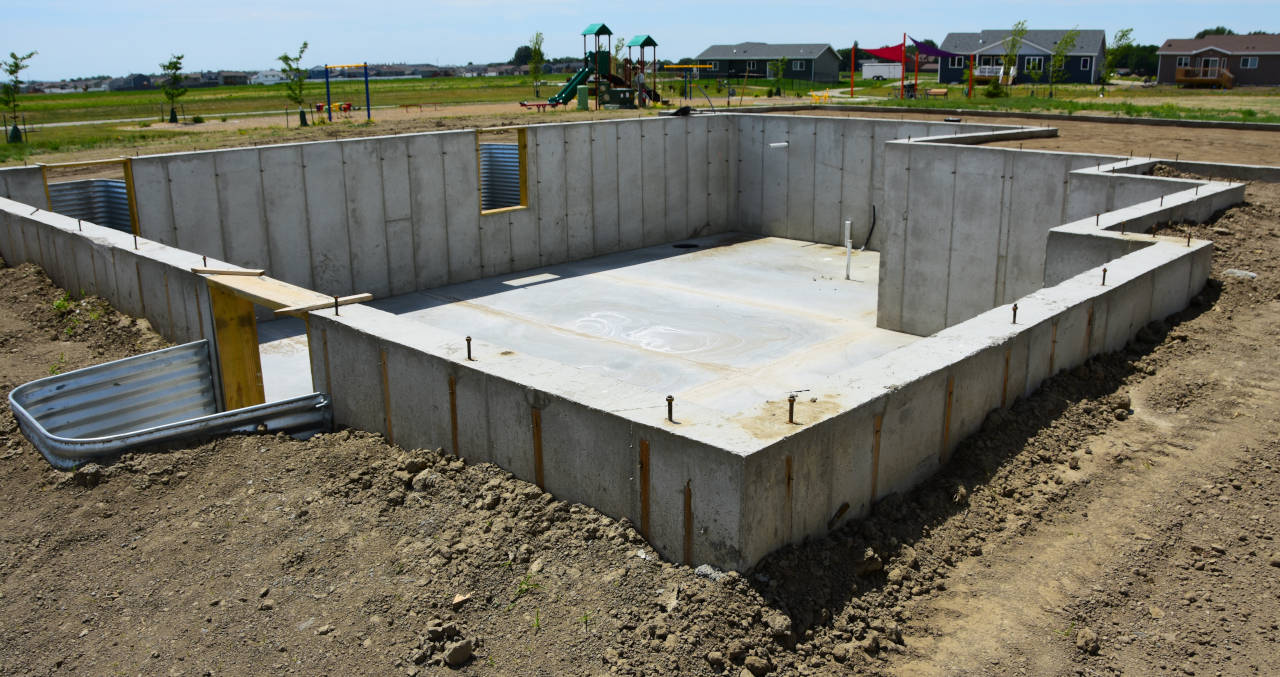 Type
Slab designs are a very cheap option and can cost approx. $21,000. Basements, on the other hand, are expensive, and the maximum price can even go up to $175,000.
Soil Tests
Soil tests form the core of a strong foundation. So, do not think of skipping it! Tests will give your builder an idea about the content and texture of the soil. This will help them pick for you the right foundation material. Each of these tests will cost you around $10-$100.
Depth
If you live in a chilly area, you likely want to protect your home from freeze and thaw destruction. For this, you need to dig below the frost line for your foundation. Every extra meter dug will increase the installation costs up to 75%.
Building Codes
There are also some local rules regarding the installation of foundation applicable in some areas. Please make sure you are aware of them or else ask your builder for accurate results on your foundation cost calculator.
Drainage and Moisture
If you are installing a foundation, you need to pay for the sump pump or drain tiles, and if you want to install crawl spaces, you will need sealant. So, include these prices in your foundation cost calculator as well.   
How Much Will It Cost to Install a Basement Foundation?
Do you want a finished basement for your home? This can cost you approximately $30-$100per square foot. But if you are low on budget, you can go for an unfinished basement, which only costs a few bucks, around $10 to $25 per sq. Foot.
There are a wide variety of options when it comes to basement projects. So, the costs will also differ accordingly. The price range is as complete as $10,000 to even $175,000.
Usually, the compositions of basement foundations are not that simple. This makes them costlier. Your home's value will widely depend on the quality of your foundation. So, make sure you do not compromise on it just for the sake of low prices.
How Much Will a Concrete Slab Foundation Cost?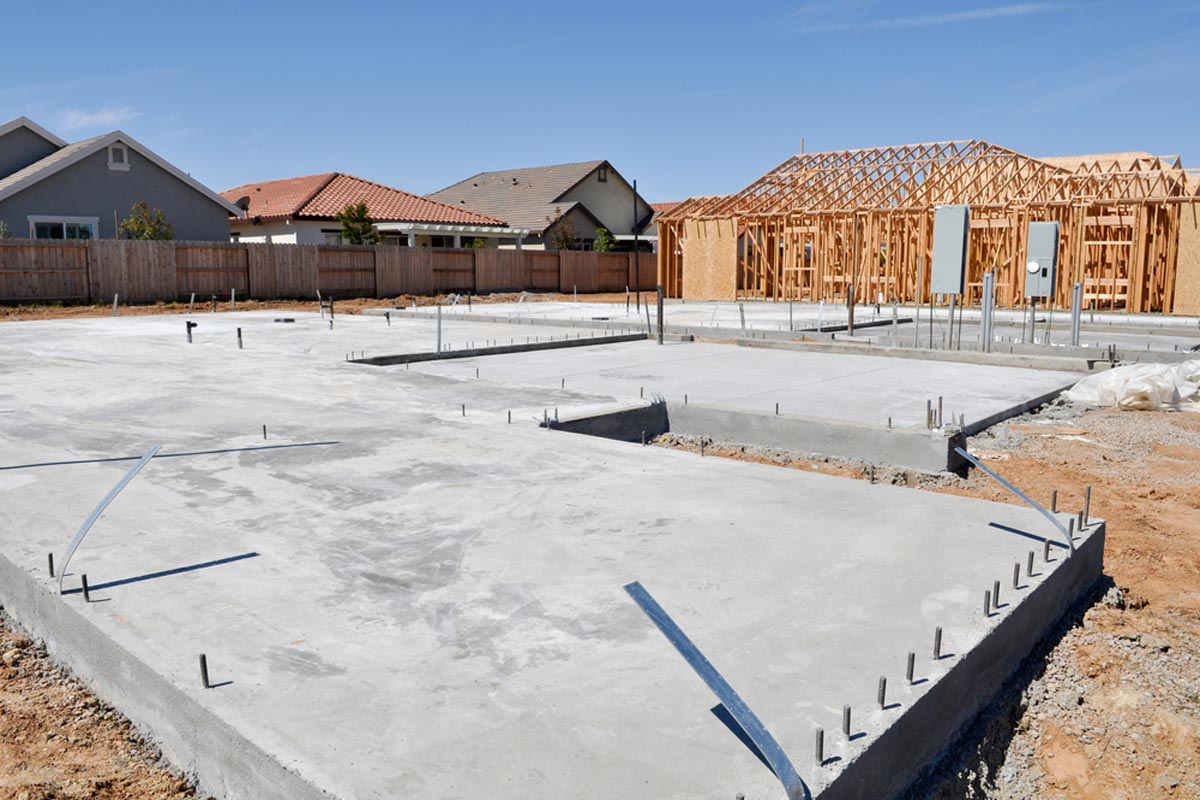 Concrete slab foundations have a versatile pricing range starting from $4,500 to $21,000. The price of your foundation will depend on the type you choose. '
Here is a list:
Monolithic Slab Foundations
This foundation will cost you approximately $4500-$12,000. For approx. calculations, consider approx. $8 to $14 per sq. Foot. If you are planning to build your foundation as a single concrete pour, this should be your choice. It is most appropriate for houses built in regions with comfortable temperatures where there are no issues like soil freezing or thawing.
Stem Wall
This type of foundation can range from $7,000 to up to $21,000. If you want two T-shaped foundations, it can cost you around $16 to $18 per foot. Do you live in a cold region that will require more digging and materials? This foundation type is your rescue. Professionals can create a raised platform with concrete masonry walls for better protection.
Pier and Beam Foundations
This foundation has a pricing range of $800-$15,000, costing about $18 per foot. For laying this foundation, professionals have a lot of prep. They usually dig deep holes for concrete filling and must lay beams on top of the pier to make the foundation of your building healthy and provide flood protection on rainy days. So, consider the installation costs on your foundation cost calculator to be high.
How Much can Install a Crawl Foundation Cost You?
The fair price of a crawl space will be $7 per foot. The total charges starting from $8000 can go up to even $21,000.
This kind of foundation will provide you plenty of storage space. Are you worried about the moisture problems? Ask your builder to insulate or seal the foundation. In a crawl space, you can also easily hire technicians for machine system repairs.
How Much Does a Garage Foundation Cost?
A garage foundation can cost you about $3-$5 per sq. Foot and consider the average cost of $1000-$3000.
To protect your garage from water damage, you can for dealing it with concrete runs. This will cost you about $0.50 per sq.—foot to almost a total of $2000-$6000.
How Much Will a Slab on Grade Cost?
These are the most common type of foundations for regions that are not surrounded by walls. If you want a thick, single foundation, this can be your best pick. It can cost you around $6 to $12 per foot on average.
How Much Will Permits and Local Fees Cost?
The cost of a building permit can be approximately $1300. It will depend on a lot of factors like area, size of your project, etc. Covering the extra charges on the foundation cost calculator, you can expect to spend around $500-$2000.  
Additional Charges You Will Spend to Build a House Foundation
Labor Charges
The labor charges will vary widely depending on the processes involved, excavation, delivery, pouring, or compacting. For a typical slab foundation pour, the labor charges will range from $4000 to almost $9313 on an average. For a complete basement foundation, consider the labor charges to be around $7000 to $6000 on an average.
Cost of Excavation for Foundation:
It does not matter what kind of site you are planning to build the foundation. It will require some excavation or soil prep. The entire excavation process can cost you approximately $2000 for a slab foundation, and a full basement foundation, you can expect the cost to be around $5000.
The same bucks you will spend on excavation will also depend on factors like depth and condition of the soil. Or instance, if the professionals must use the blasting method for the excavation process because of firm ground, they will charge you much higher prices.
Foundation Replacement Cost
There is no doubt that you would want your foundation to last a lifetime. For this, you will have to conduct regular inspections and notice signs of damage as soon as possible. Replacing a foundation will cost you much more than building a new foundation.
The size and construct of your home, the requirement for lifting it as well as the support needed will decide the final replacement cost. You can consider it to be approximately $20,000 to 10,000 according to the calculations of the foundation cost calculator.  
Foundation Repair Cost
Are you worried about the high replacement costs in case of any damage to your foundation? Get them diagnosed as early as possible so that even a repair would do the job. Mostly, the repair costs will not exceed $500-$5000 dollars, which would not be so heavy on your pocket as a complete foundation replacement.  
House Lifting Cost
Were you planning to raise your existing home to build a basement? This will any day cost you more than building the foundation of your new home. This process will require additional equipment that will shoot up the cost of the project. You can approximately consider spending around $35,000 on average.
Concrete Footing Cost
Want your foundation to give strong support to your home? You will need to install footings for even distribution of weight. This will not cost you much per sq. Foot charges will be hardly $3-$5.
Mobile Home Foundation Cost
Do you know modern-day mobile homes can be placed on a foundation just like traditional homes? They can have a basement, foundation, or even a crawl space. Generally, these homes are smaller in size, and thus, the expense is as minimal as around $4500-$9000 on an average on a foundation cost calculator.
Enhancement and Improvement Costs
Radiant Heating
Hydro radiant heating will increase your project expenses by around $20,000.
Foundation Drainage
Do you want additional drainage, such as a French drainage system for your foundation? This will incur your additional charges of around $25,000 to $55,000.
Insulation
If you are willing to insulate your interior walls, you will have to pay around $5000 extra to the professionals.
Concrete Foundation Cost Calculator
The exact cost of a 28 x 66' foundation cannot be determined. But foundation cost calculators on the internet will give you an approximate idea according to your project's size, zip code, the requirement of labor, and other specifications.