For all the praise and approval that the Karndean floors get, some significant disadvantages of Karndean floors have been found and elaborated by the users and customers who have them installed in their homes. 
Before we go into further detail about just what problems Karndean floors have, let's take a look at what the Karndean Design flooring is all about.
Karndean Design flooring is a multi-national company based primarily in the United Kingdom with its branches and offices in the United States as well. It started in 1973 in Offenham, UK, and moved to the official headquarters in Eve sham in 2002.
Similarly, Karndean US moved from Massachusetts in 1996 to North Versailles, Pennsylvania, in 1999 and finally to the Pittsburgh suburb of Export, Pennsylvania, in 2005. Karndean US has continued to grow all over the country with its offices, showrooms, and distribution centers now open in Las Vegas, Nevada, and Dallas, Texas.
Karndean Design flooring claims to bring all the natural flooring experiences along with a textured appearance integrating the individuality of wood grain, the luminosity of marble, and the subtle textures of limestone and slate. Their mission is to provide every flooring experience in a more effortless and easy maintenance way that allows for utmost comfort and luxury without compromising on strength and durability.
Their vision is to provide a flooring concept with the Kandern Design flooring and create the most realistic and luxurious vinyl floors with endless combinations of plates, tiles, borders, and design strips. However, their reputation for upholding the quality and concept is continually degrading due to the various disadvantages of Karndean floors tabulated by various customers and users across multiple platforms and forums.
Karndean Design flooring Products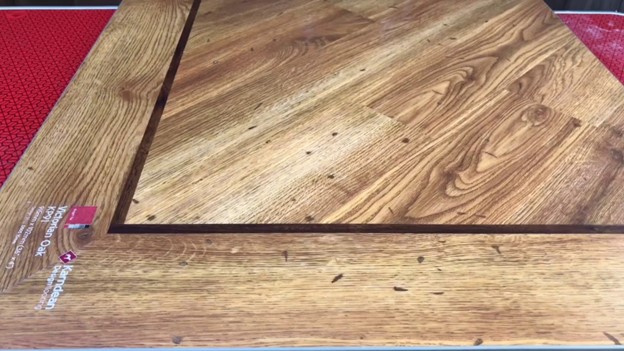 Karndean Design flooring provides products in the form of flooring patterns, strips, borders, and concepts for the entire home. Their flooring products are suitable for the Bathroom, Kitchen, Living room, bedroom, entrances, and hallways.
These products can be sorted by looks, formats, and ranges. Some products feature excellent qualities and are top-rated flooring plans; however, some Karndean products feature only the disadvantages of Karndean flooring.
Before we get into the disadvantages of the Karndean flooring, we must first take a look at some of the features and benefits that the Karndean Design flooring products have to offer their customers.
With their website offering free samples and their detailed catalog, the customers can quickly sort through a plethora of designs, colors, formats, products, etc. with just simple scrolls and clicks. 
Karndean Design flooring Exquisite Looks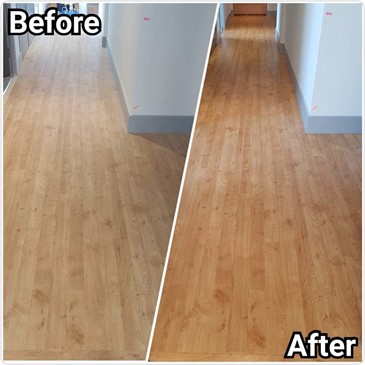 Wood Effect Vinyl Flooring
The beautiful and realistic designs and patterns made naturally in wood species are effectively copied into vinyl flooring. This gives a detailed look at natural wood flooring while providing extra durability and shine of the vinyl Karndean flooring.
The Karndean Design flooring wood effect vinyl floors bestow a sense of luxury and class to the entire area. They have incorporated the intricate grain details and unique characteristics of real wooden floors into their stylish, high-performance exceptional quality products.
With the best designs, components, colors, and features, Karndean Design flooring has incorporated all the natural wonders of a real wooden flooring without the hassle of maintenance and practical drawbacks of natural products.
With the option of browsing through their catalog for various tones, ranges, colors, finishes, etc., there are several options for every customer's needs. Although Karndean Design flooring offers around 219 different vinyl floors with the wood effect, some of the most popular ones are – White Painter Pine, Ivory Brushed Oak, Grey Scandi Pine, Textum, Vanilla Oak, Grano, Weathered Heart Pine, Pearl Oak, Macrocarpa, Honey Maple, Cambridge, Paleo, Providence, Canadian Maple, Texas White Ash, Sycamore, French Oak, etc.
Stone Effect Flooring
With a modern, sleek, and clean look, the stone effect floors by Karndean Design flooring are truly unique and so appealing. They offer various effortless styles incorporating stone finish and effects into their floors. 
Although the floors are not real stone or marble, they exude the appearance and luxury offered by stone floors and match the elegance to scale. From the intricate details of limestone, tiles with a modern slate look, and the effortless aesthetic of natural stone floors, the Krndean Design flooring offers their synthetic products satisfying all their customers' needs.
With the option of browsing through their catalog for various tones, textures, ranges, colors, effects, and styles, several options are available that reflect the unique patterns of the stone, marble, limestone, slate, and travertine floors. Karndean Designlfooring offers more than 60 different patterns and styles to choose from. 
Some of the most famous Stone Effect flooring options offered by Karndean Design flooring are – Fiore, Carrara Marble, Honed Oyster Slate, Alderney Limestone, Soapstone, Piazza Limestone, Casablanca, Marrakesh, Terra, Indiana, Jersey Limestone, Bluff, Sienna Limestone, Alabaster Ceramic, York Stone, Mico, Spirito Limestone, Washburn, Caldera, Gallatin, etc.
Karndean Design flooring Ranges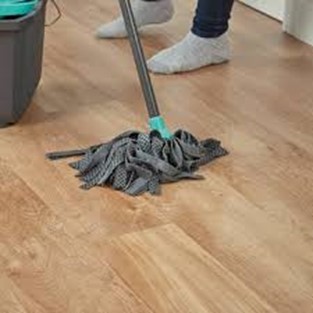 Apart from various looks, the Karndean Design flooring concept also involves several ranges from which their products are inspired. Their basic concept for their varied and wide range is to provide the perfect tailored look and appeal of their flooring solutions for every customer and their needs.
They provide flooring products with distinctive textures, traditional and rustic looks, and intricate patterns of all the natural-based wood or stone effect floors.
Art Select: This premium range includes realistic and intricate wood and stone patterns and effects.
Da Vinci: This classic premium range includes thin and smooth wood planks with a beveled edge and ceramic and stone traditional tiles.
Van Gogh: Real timber inspired traditional and rustic range, including large wooden planks.
Opus: Fresh and modern selection range consisting of contemporary grays and classic concrete effects in tile and plank forms.
Knight Tile: This collection range offers supporting effects for most wood and stone effect designs with unique borders and strips.
Karndean Looselay: This collection range features the K-wave friction grip backing to provide extra support to wood and stone effect floors.
Looselay Longboard: Large wooden planks that require minimal adhesive for support.
Rigid Core: This unique collection of flooring provides instant installation with its click-and-lock feature that leaves no room for adhesive necessity. These can be installed over most existing hardwood floors. The features collections are – Korlok Select, Korlok Reserve, Van Gogh Rigid Core, and Knight Tile Rigid Core.
Karndean Design flooring Reviews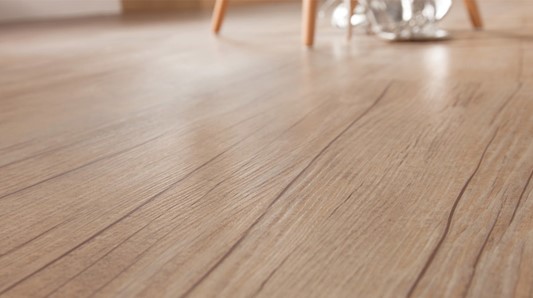 Having read everything that the Karndean Design flooring claims to offer its customers through its products, let us come back to the customer reviews. Despite the name that Karndean Design flooring has made for itself, their reviews are more on the negative side of the balance. 
Karndean Design flooring reviews highlight the disadvantages of Karndean flooring to the point where it makes the expenditure and the new features seem dull and unnecessary. The customers complain of their installed flooring is easily damaged and scratched, along with the other many disadvantages of Karndean flooring solutions.
Across various forums and platforms where homeowners can report their issues and complaints regarding their renovations, redecorations, or any other household problems, the disadvantages of Karndean flooring are plastered with many negative reviews and low ratings. 
Although there have not been any complaints regarding the appearance of floorboards when installed, they are said to have been easily scratched with even the softest mops and brushes. While the new installation floors provide aesthetic appeal to the entire room, they tend to fade and take on a shabby appearance with time.
Some customers complained that the floors never look clean and somehow always make the room look dirtier than the reality, even after multiple vacuuming and cleaning rounds, which is one of the significant disadvantages of Karndean flooring. 
Apart from the looks and scratching, there are other disadvantaged of Karndean flooring highlighted by customers as well. The new click-and-lock feature of several designs and collections by Karndean Design flooring has been said to get raised from the edges providing uneven flooring, the planks are said to have worn down over a couple of months and started to move, and they do not withstand staples as well as they do screws (more expensive).
Since the Karndean Design flooring products are claimed to be low-quality by the customers, the major disadvantage of Karndean flooring is that the floor gets holes and cracks after getting worn out very quickly. These holes and cracks are costly to fix and fill, requiring the contractor to work again on the entire floor to try and make it smooth and even.
Several customers also complained about the Karndean Design flooring customer service not being on par with the other businesses. Even in pre-COVID times, customers have had to chase officials and authorities to file complaints and get replacements. 
The representatives and salespeople are said to push products and flooring solutions that bring profits to the company but are only sub-par in functioning and durability. Specific products have had several complaints and dissatisfactions lodged, but there seem to be no improvements in them. 
Although Karndean Design flooring has been working on introducing new lines and floor plans with fresh and modern designs, something urgent needs to be done about the said disadvantages of Karndean flooring products by the company.