Today we purchase a lot of things online, and plants are no exception. No one wants to take the trouble of wandering from one place to another in search of the right plantings. Online nurseries are an easy way out.
There is the broadest range of options when it comes to ordering plants online. From decorative to medicinal, the choices are endless. Just at a few clicks, within the comfort of your home, you get high-quality plants delivered at your doorstep, that too at an affordable price. Great, isn't it?
But the experience is not so great for the customers when it comes to Gurneys, Springhill, and Breck's plants. There is a lot of negative feedback and reviews on the internet regarding the plant quality and services of these nurseries. We advise you to look for other better nurseries online and stay away from these nurseries.
Not sure why we are asking you to do so? We will tell you why.
Customers Hate the Plant Quality and Services of Brecks.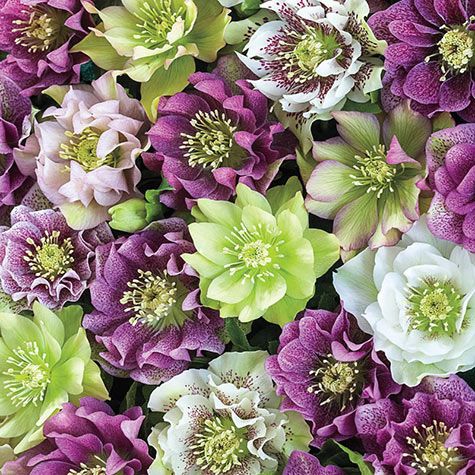 Plant quality
There are several complaints of customers receiving rotten and dead plants from Brecks. The plants are not given enough care and nutrition and look pitiful. Most of them are tiny, immature plants with no good flowering or seeds.
Many customers have complained about the packaging of the product. They have received plants that had mold on their roots and were half-damaged already due to the insufficient packaging.
Most of the so-called "fresh" and "healthy" plants on their website are just a twig with about hardly three to four leaves. Even if you take good care of the plants ordered from them, you will not be satisfied enough with how the plants turn out to be.
Many customers were deeply dissatisfied with the condition in which they receive the plants. Most of them are already broken, dried in a cheap plastic bag poorly covered in a broken low-quality cardboard box.
Sometimes it is even found that there is no soil or moisture or any kind of suitable packing material in the package in which the plant was packed. Thus, the Brecks plants that customers receive are in a pathetic condition.
Many of the times, even wrong plants were delivered to the customers, and the company gave no refund even on filing a complaint.
The plants that some of the customers received were nothing like the description they read on the website. It did not even match how the plant is typically supposed to be. The roots of the plants delivered were not encompassed in the soil, which made them extremely dry. In many of the plants ordered, the branches were already browning, and leaves had wilted.
When customers order plants online, they usually expect better quality vegetables and fruit than they find in the real nurseries. But in this case, many persons have received tomato plants that were stunted, shriveled, and yellowed.
Many of the plants that customers receive do not grow anymore and withers soon. Customers have received almost dead sticks and seedlings wrapped in newspaper in the name of plants.    
Customer Service
Many customers have suffered problems due to their despicable quality of shipping services. Some of their Brecks plants display, "available to ship," but the order does not get shipped. There is even no proper refund policy in case the customers want to cancel their order.
There is no "live tracking" of the delivery date of the products available on their website. This is a handy feature for the customers since they know when to expect their parcel. But in this case, customers are kept in the dark, and none of their e-mails or messages is responded to.
Brecks have been accused of fraud a lot of times. They are not at all transparent or honest with their customers. Many customers have complained that this nursery displays plants on their website that is not currently available to hold back the money of the customers and gain profit. So, they keep on pushing back the shipping dates.
Their replacement policies are not proper, and in a few instances, where replacement is done from the company, further low-quality products are delivered.
The valuable money and time of a lot of customers have been wasted. For instance, if a customer orders for ten Brecks plants, he receives only three plants, and the extra shipping charge does not even get transferred back to his account.
Few days after the successful order of a plant, the customer keeps on receiving "Out of Stock" notices via mail. The customer eventually is forced to cancel the order without even getting a full refund.
The customer service of Brecks s is worse than pathetic. The customer care center does not receive the calls of their customers, does not care to reply to the e-mails or messages, and does not communicate absolutely anything starting from order cancellation to refund details.
Customers Find the Plants and Customer Service of Gurneys Pathetic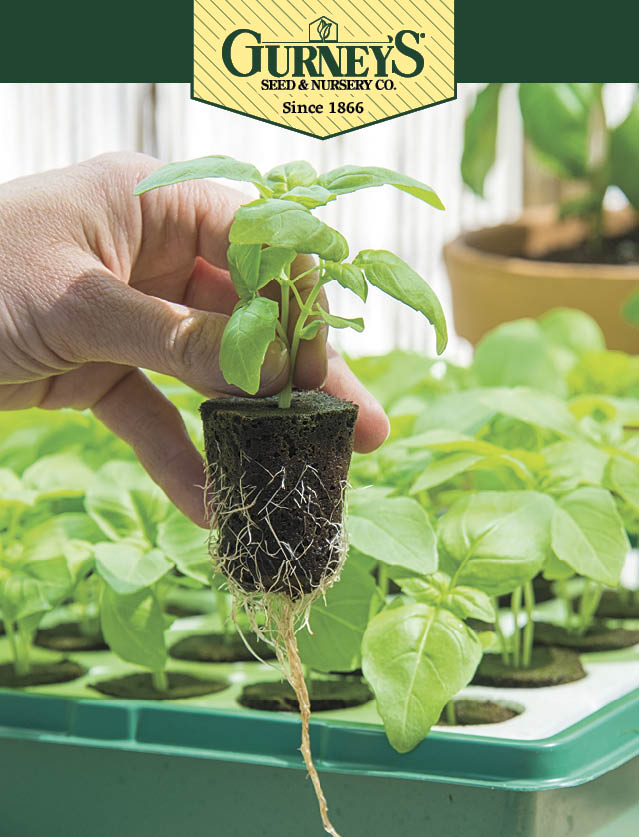 Plant Quality
Many of the customers have complained that Gurneys do not bother to package their plants properly and so they dry out in transit. The plants delivered are tiny and weak and do not survive the shipping process.
Gurney's plants are complained to have the worst packaging in case of online delivery. The plants are put in the baggies without any packing material, and thus the soil around the root gets shifted. The bulbs keep rolling in the box during shipping and naturally get damaged till delivery.
Most of the plants that Gurneys deliver are shriveled and dead. Even the wrong plants are delivered at times without any fair exchange or refund policy provided.
Just like in the case of Breck's plants, here, the customers have complained of mildewed plants as well. Some of the plants delivered even have insect web or egg sack on it. Many of the bulbs have "fingers" missing, and there is no central stem.
They guarantee plants of exclusive quality and charge premium fees for it. But their plants are nothing better than the ones found in the smallest local shop and sometimes even worse.
Customer Service
Their products are recurrently out of stock, and additional charges are billed at times without any proper reason.
Their shipping services are terrible. They keep on spamming their customers with e-mails and messages of "delivery delayed," whereas on the contrary, they promise timely delivery.
They cancel the orders randomly without even informing them of the customers. At times, there are even no refunds or incomplete refunds.
They offer a lot of flash sales and tempting offers of "free plants" on which they charge a massive shipping fee. These discounted plants are in such a condition that you will have no other option other than throwing it in the dustbin.
Customers Despise the Plant Quality and Services of Springhill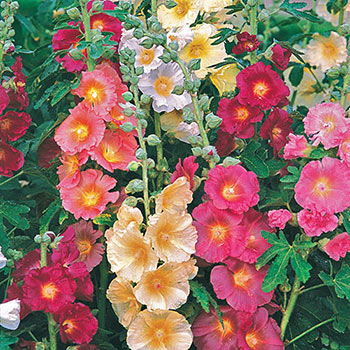 Plant Quality
Most of the plants that Springhill delivers are of an equally worse quality like Breck's Plants or Gurneys. The bare-root plants are not nicely packaged, diseased, and do not have the right size.
Some of the plants that customers received were rotten down to the stem. Do not ever ship live plants from them.
Most of the bulb starters that customers order from their website do not sprout, and the flowers do not bloom at all.
The bulbs, tubers, and corms that the customer received from Springhill were of inferior quality in comparison with other popular online plant suppliers. They are usually damp and rotten. The begonias were desiccated and spongy, and the freesias were undersized.
On the brighter side, some of the reviews were neutral as well. Few customers claim that the plants they received were in good condition and even seemed to be fresh and healthy. However, since most of the reviews are negative, these few positive or neutral reviews cannot be trusted.
Customer Service
Springhill's customer service is thankfully not as low as Gurneys or Breck's plants. However, there were complaints like:
Customers complain that once they order from Springhill's website, there is no communication from them at all regarding the status of the order.
The processing of the order takes too long, and once the order has been processed, even if the delivery takes ages, you do not have an option of refund or cancellation of the order.
Their stocks are undeliverable in many areas, and their sales representatives never care to receive any call or send courtesy e-mails or messages in case of late deliveries, order cancellations, or refund grants.
The delivery persons offer inferior service. They do not even bother to call and ask for directions if they do not find the accurate location at once. And then, you will receive messages of "failed delivery."
Conclusion
We hope you have understood by now why we warned you about the online plant delivery services of Gurneys, Brecks, and Springhill nurseries.
You will find several other top listed brands online like Bloom's cape, Leaf, and Clay, Modern Sprout that will deliver you much higher quality plants and provide dependable services.