In the ever-evolving world of interior design, furniture indeed plays a crucial role. Sofas are a major decor element, which are key considerations for any living space. You are required to make mindful choices that reflect a perfect blend of functionality, elegance, and alignment with the present trends.
However, there are certain furniture trends that have been forever classic. They have stood the test of time and have garnered popularity and acceptance over and over again. We can truly agree that any curved furniture will accentuate the vibe, thereby infusing more personality into the space.
Curved sofas are the ultimate cool pieces of furniture that you should definitely consider getting. If you are looking to add a contemporary touch to your living space, a curved couch is your way to go.
It will make a perfect addition to your living room, bedroom, or any area of your home where you'd like to lounge and relax.
Despite focusing on aesthetics, these curved sofas do not compromise on comfort. They are unquestionably comfortable and offer the benefits of a modular sectional sofa.
What Should You Keep In Mind Before Getting a Curved Sofa?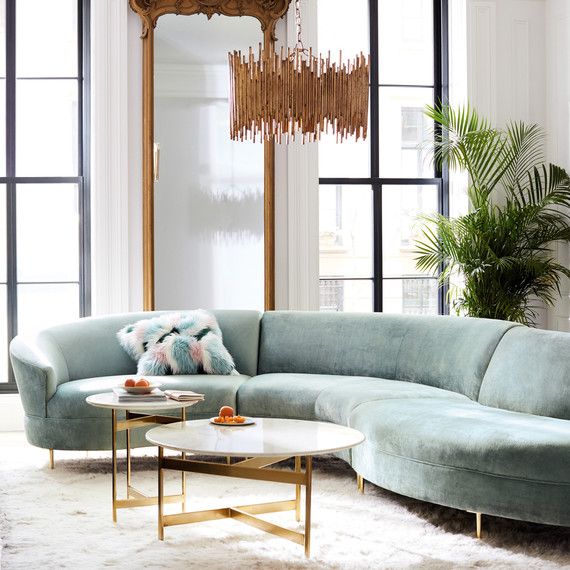 Curved sofas usually do not occupy as much space as a traditional sofa would normally do. However, this would vary for different layouts and space dimensions.
It would be a little pack for tighter spaces, yet the fun fact is that you can play around with the seating arrangement by adding other furniture elements like a round coffee table and ottomans.
This circular seating will be the focal point of your living room. You can go for a U-shaped modular sofa for larger spaces. This will be the statement element of your space.
It is not mandatory to style a curved sofa only for your living room; you can get a curved armchair or a cutesy Loveseat curved sofa for your bedrooms and reading corners too.
It is always crucial to be aware of the space it will occupy, its shape, and the upholstery to ensure the couch creates a desired impact.
The contemporary curves of this sofa will make it a star element of your living space. You can choose to go for solid and minimal styles to plush curved sofas, depending on the look you wish to create.
Similar Post: 13 Small Couches to Consider for Smaller Spaces
Curved Sofa Styles to Consider for Your Spaces
There are infinite options for curved sofas to go for. However, each of these designs works differently for different spaces. These modern and stylish furniture pieces are more than a decor element. They are a perfect example of form and function.
Whether you are planning to revamp your living room or want to take your office or room decor to a new height, here's sharing some inspiration on the best-curved sofa designs that you'll surely love:
1. A Hint of Sophistication
Add a touch of elegance to your living space with a solid curved sofa. You can go for colors like white, grey, black, or dark brown for the upholstery fabric.
Glam up with some gold or silver tone cushions and a metallic and crystal chandelier for a suave look. This kind of setting will work perfectly well if you want to create a clean and sophisticated living room decor.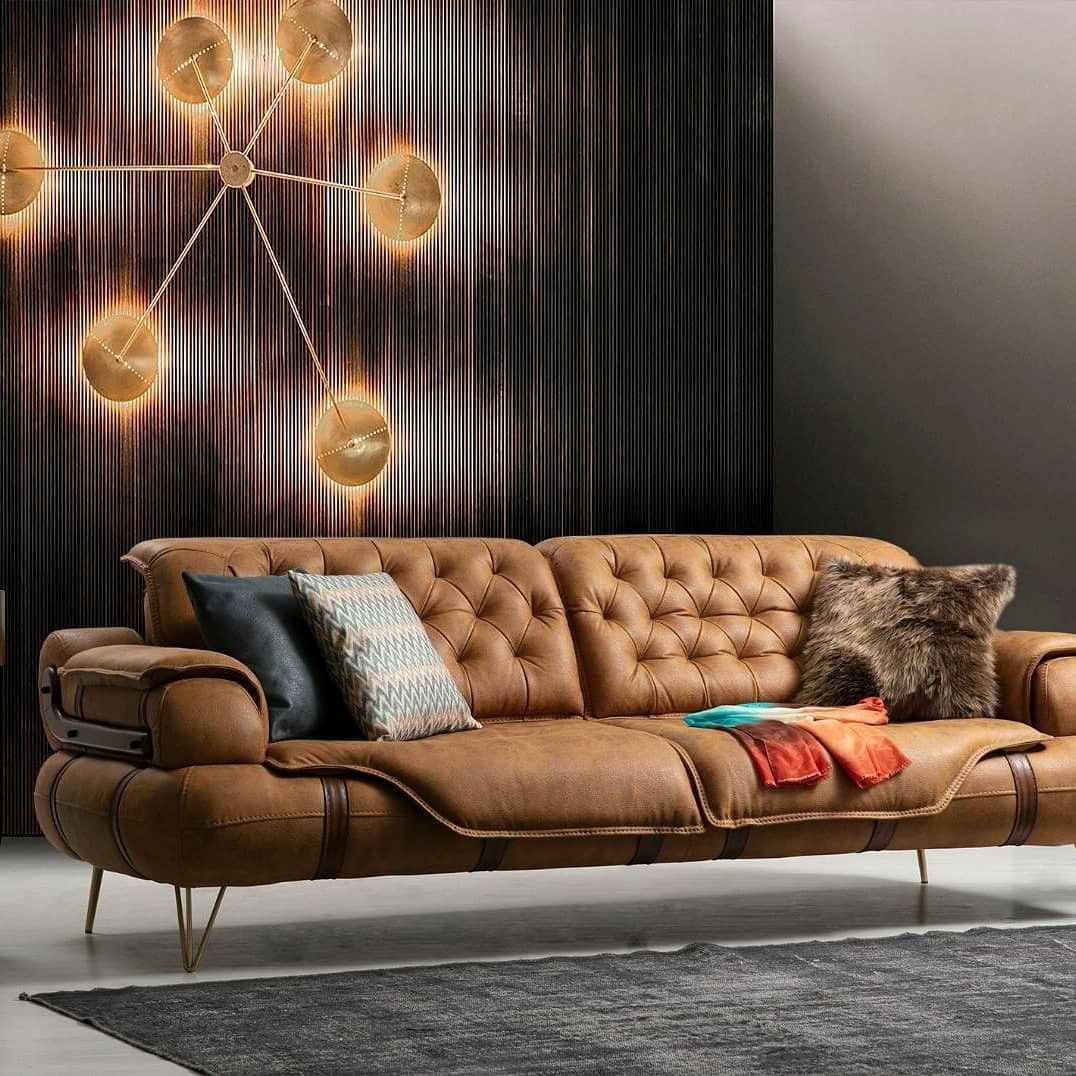 2. Cheery Hues for A Happy Vibe
You can go for a Loveseat curved sofa and complement the same with armchairs and ottomans for added seating. Place a floor rug underneath in textured patterns. Layer up with some Bohemian cushions and sheer ruffled curtains for a rugged vibe.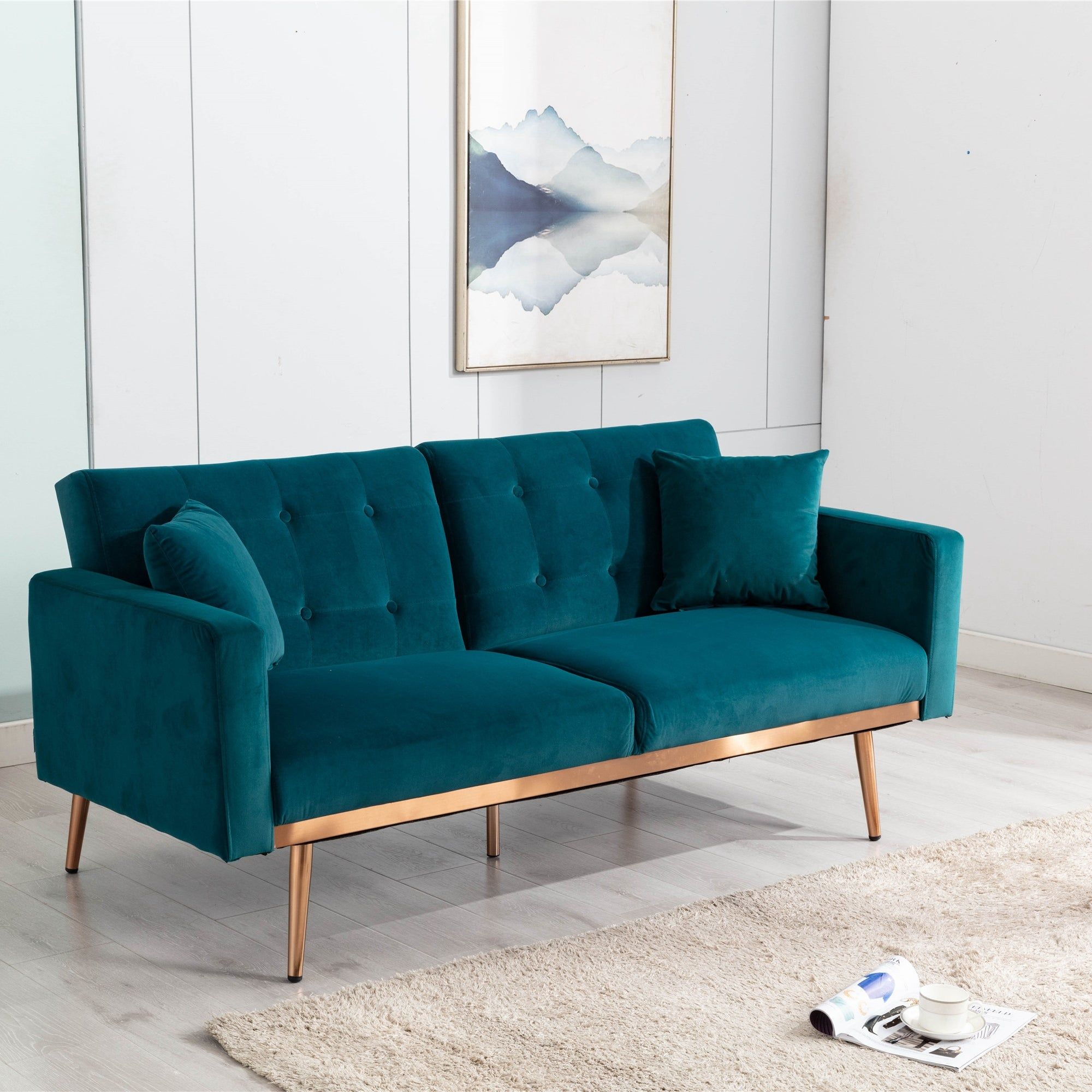 3. U-shaped curved Sofas for Larger Spaces
U-shaped modular sectional sofas are ideal for larger living rooms and spaces. You can also get these for the waiting areas in corporate settings. Velvet upholstery with tufted button detailing for an added appeal.
If you are looking for something essentially cozy yet statement-making, opt for white or beige upholstery and layer up with some throw cushions in coordinated colors.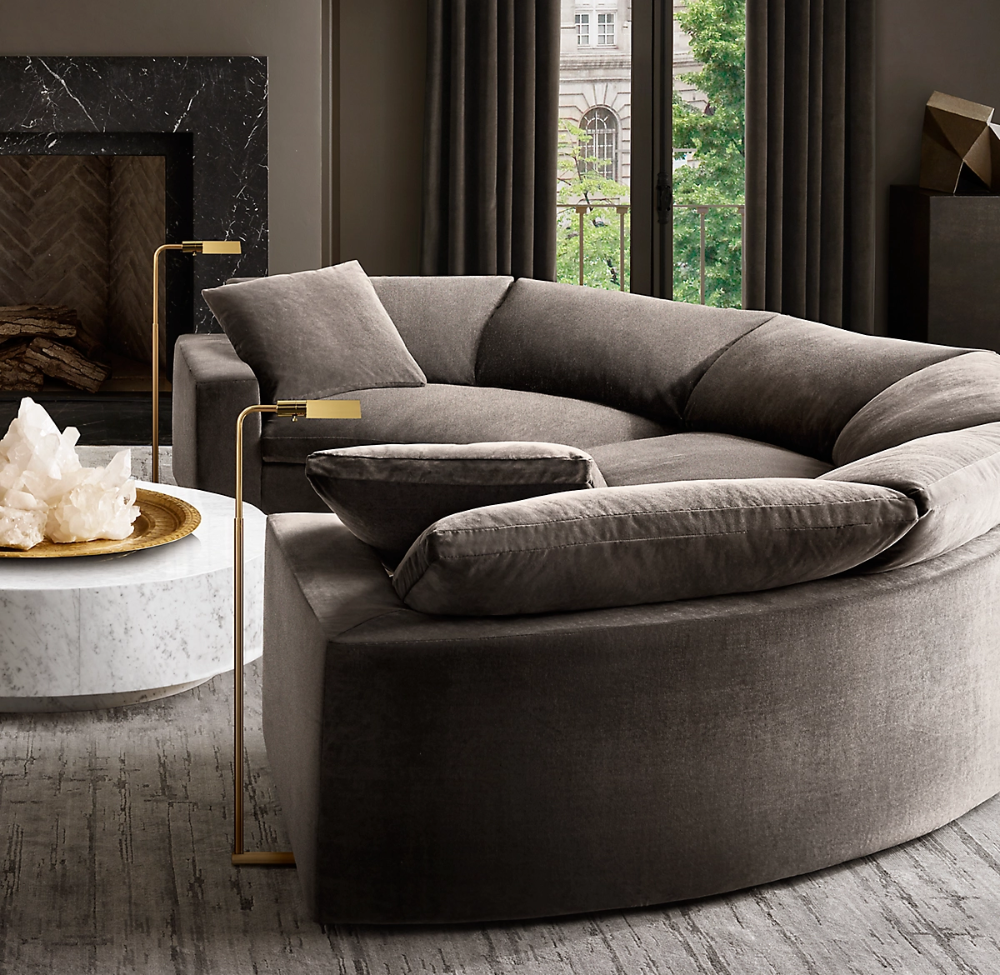 4. Mid-Century Modern Curved Sofa
With its sleek design and minimalistic appeal, this classic furniture piece has made a comeback. This modern curved sofa adds a retro charm to any space.
All you need is a low coffee table and a geometric patterned floor rug for an authentic mid-century vibe. You can opt for lively colors like teal, mustard yellow, or fuchsia for the upholstery. Alternatively, you can go for soothing hues like neutrals for understated elegance.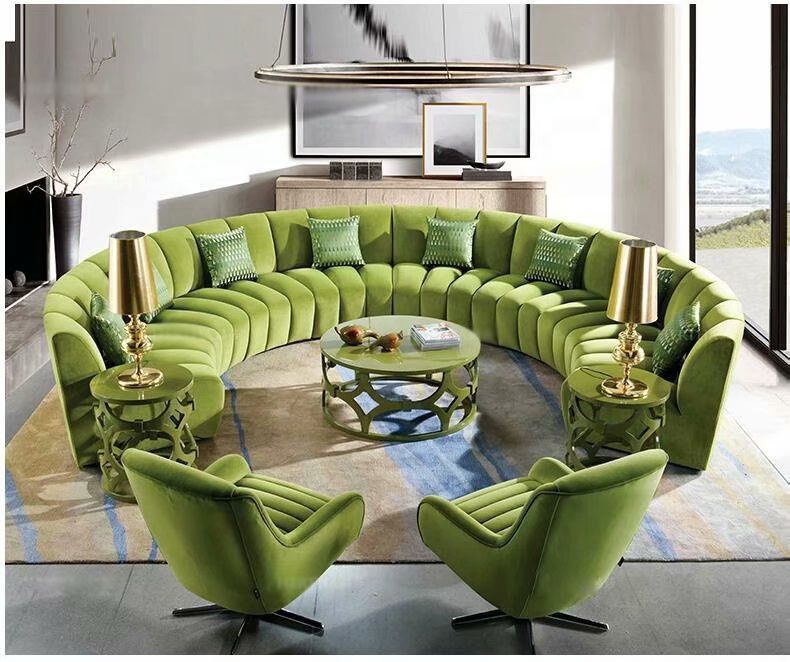 Also Read: 18 Best Modern Couch Designs to Try in 2023
5. Glamorous Chesterfield Curved Sofas
If you are in search of a stunning piece of furniture that will be the cynosure of all eyes, a curved Chesterfield sofa is surely the answer.
You can opt for jewel tones like sapphire, ruby red, emerald green, or morganite pink for a sophisticated feel. Curved versions with nailhead trims, rolled arms, and a tufted backrest will be the ideal pick. A faux fur floor rug will amplify the look.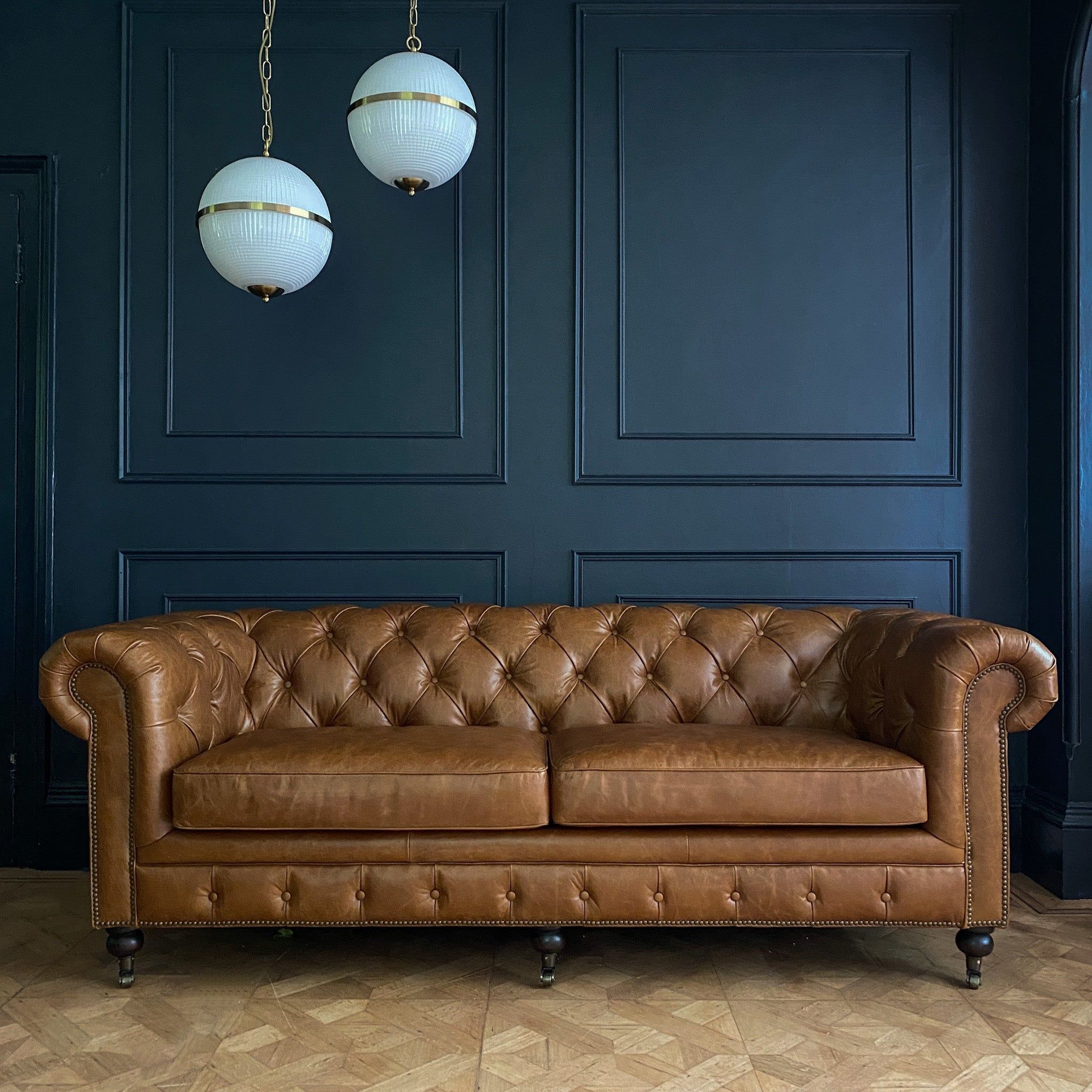 6. Curved Lip Shaped Sofa
Add a fun element to your space with a curved lips-shaped sofa. You can, of course, go for upholstery colors like peach, fuchsia pink, or cherry red. These pieces work wonders for places like salons and boutiques or even for your bedroom.
The curved lip shape adds a touch of whimsy and playfulness to the sofa, thereby making it a captivating choice. This piece is surely a stunner for those wanting to add an artistic and creative flair to their space.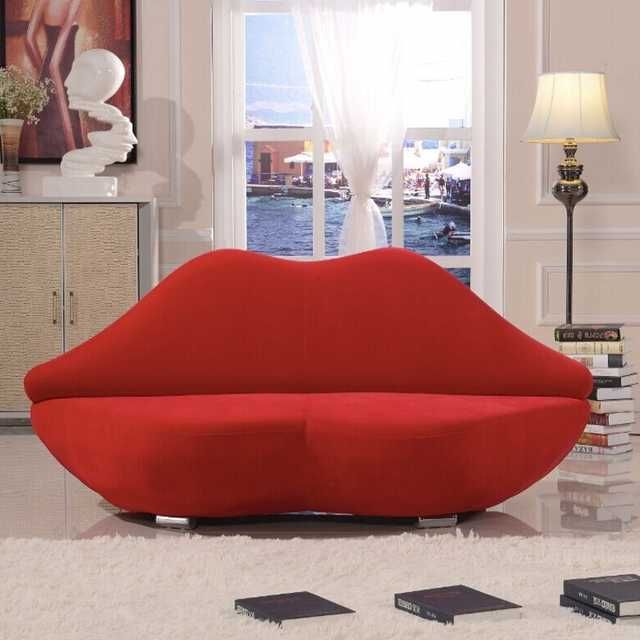 7. Modular Sectional Curved Sofas
What about a piece of furniture that is equal parts functional, practical, and stylish? You can never go wrong with contemporary modular sectional sofas. For smaller apartments or larger spaces, there is a plethora of options in these curved styles.
Featuring edgy designs with a present-day take, they offer immense comfort and practicality at the same time. You can go for ones with concealed storage for a smart choice.
8. Contemporary Grey Curved Sofa
If you are searching for an organic, free-flowing sofa design, this river rock shape-inspired piece will add a Mid-Century flair to living rooms, office spaces, and waiting areas.
You can complement this sofa with matching ottomans for added appeal. The colors that will work best for this type of setting are charcoal grey, beige, olive green, and brown.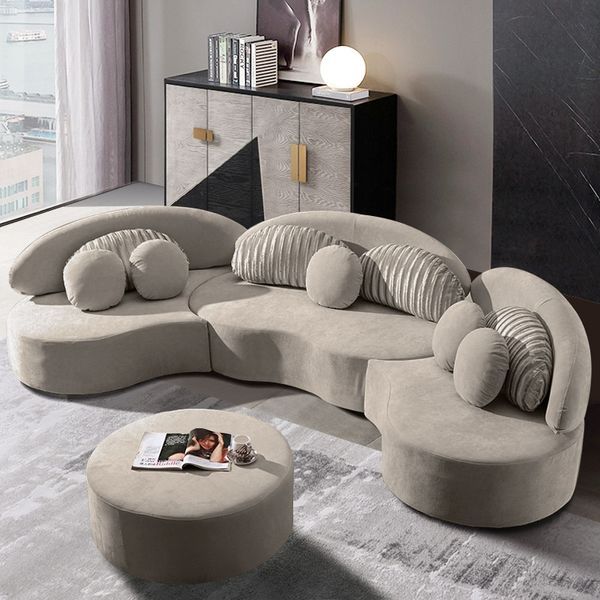 See More: 10 Versatile Modular Sofas You Need in 2023
9. Black Curved Sofa
Add a dash of elegance to your space with a black curved sofa. You can choose to go for a Loveseat sofa or a sectional modular piece on the basis of your space layout and requirements.
Velvet upholstery will work wonders in enhancing the look of this piece of furniture. You can go for the ones with a curved back and arms. A tufted button detailing will be even better.
Faux fur cushions in blush pink, grey, and white will a feminine touch to your space. Metallic sofa legs will amplify the look of the sofa, thereby adding a hint of bling.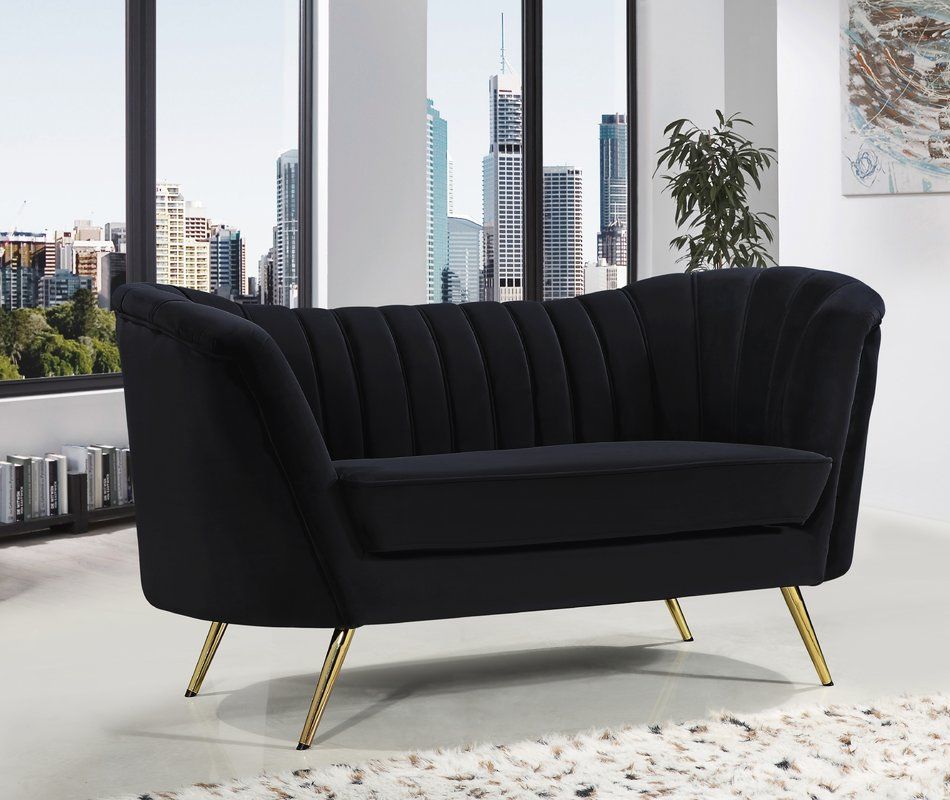 10. White Curved Faux Leather Sofa
Looking for something effortlessly elegant? Then, a faux leather white curved sofa is an ideal option. An L-shaped curved sofa will just be the perfect choice for this.
Go for white-painted walls, a textured grey rug, and a silver-tone center table with criss-cross leg detailing. Add some metallic elements through lighting, figurines, and other decor for some glimmer.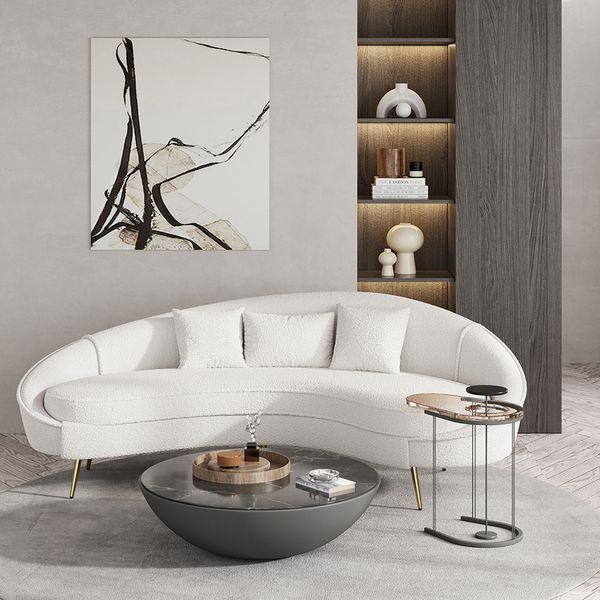 11. Faux Leather Reclining Curved Sofa
If you have a dedicated play area or a home theatre, a reclining curved sofa will be the best choice. You can go for ones with secret storage and drink holders. Bring on some popcorn and snacks, and you're set for some binge-watching.
This is a brilliant choice for hosting friends and family over. A faux leather upholstery will just be the perfect pick to add a luxe feel to the sofa.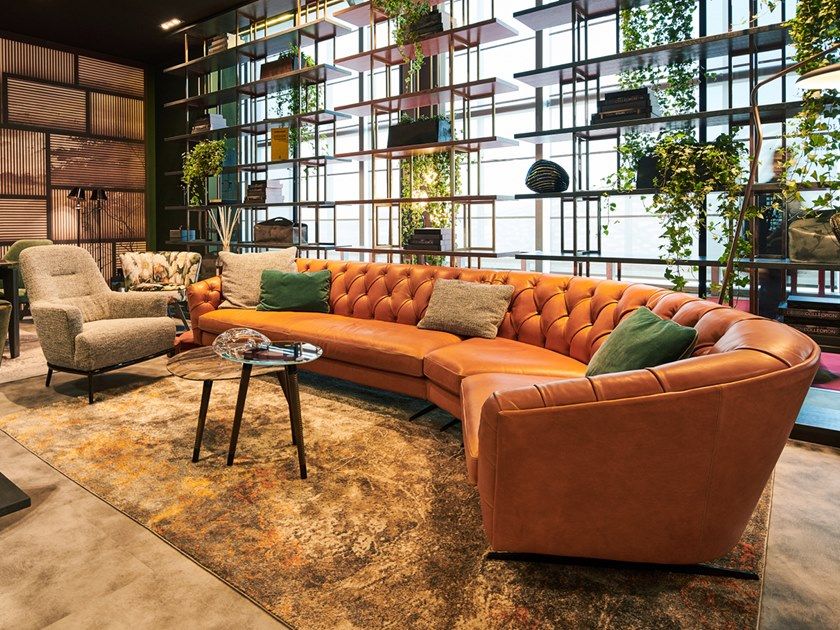 12. Vintage Curved Sofa
Looking for some old-world charm? Then, your decor will never be complete without this vintage-inspired curved sofa. It is ideal for reading spaces and living rooms.
Go for the ones with rolled arms, tufted buttons, and nailhead trims that showcase stunning wood detailing on the legs and frame. Layer up with some complementing throw cushions for more visual appeal.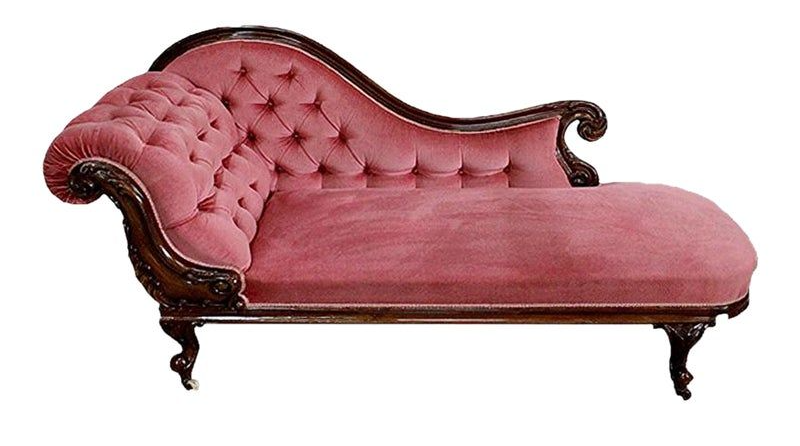 Related: 13 Leather Sectional Couches for Your Space
13. Piano Shaped Curved Sofa
Well, if you are looking for a piece of furniture that is a masterpiece of design and functionality, this musical instrument-shaped sofa will make an incredible choice.
Its exquisite contours mimic the shape of a grand piano; this sofa elevates any living space into a sophisticated haven. It serves as a focal point, commanding attention with its unique design.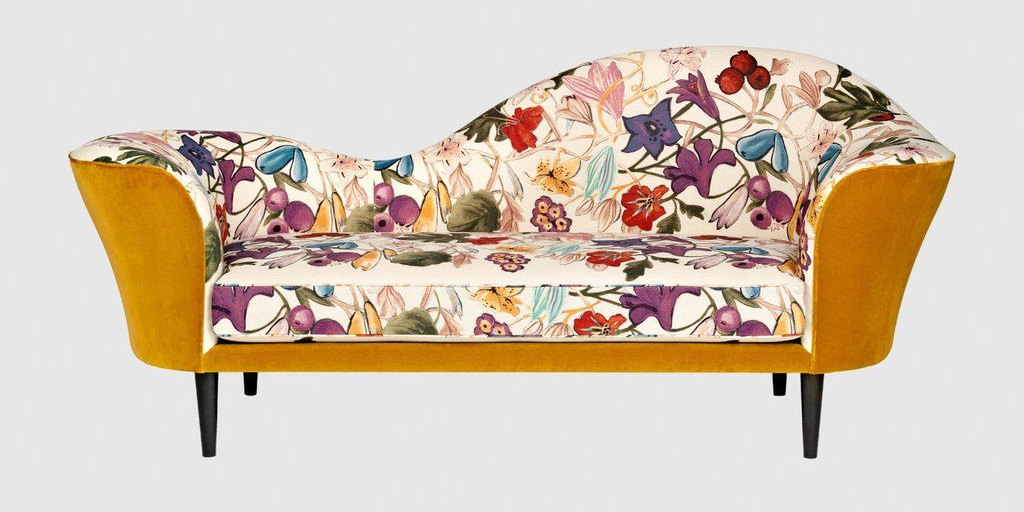 Final Words
All in all, curved sofas effortlessly harmonize with a variety of interior styles, be they modern, contemporary, or traditional. These curved sofas are designed to accommodate multiple individuals, thereby fostering a warm ambiance.
They offer ample seating space without compromising on comfort and style. They are suitable for smaller and large living spaces, each crafted to suit different style statements and space settings.
You can choose to go for the size and style of these curved sofas as per your requirements and decor aesthetics. The smooth, flowing lines of this sofa's silhouette create a visual symphony, thereby offering a sense of fluidity, movement, and relaxation.
Check This Next: Top 16 Most Comfortable Couch to Relax on In 2023