When it comes to changing the appearance of your house, few things have a great impact, like the paint color Gray Owl Benjamin Moore OC 52 is a unique color in the paint line of this classic brand, which is reputedly famous for its wide range of hues. 
Gray Owl OC-52 is perfect for interior designs. It can be used on walls, cabinets, and even furniture, which makes it a perfect choice for giving your room a unified look.
It makes the sleeping area peaceful and quiet, which is great for relaxing, adds elegance and sophistication to the living space, and can be used in kitchens and bathrooms, giving other design elements a modern and clean background.
In this article, we'll delve into the in-depth review, including qualities, uses, features, and more, to completely understand Benjamin Moore Gray Owl-52. This color has explicitly drawn the interest of both homeowners and interior designers, making it a good option for several interior design projects.
Let's dive into the detailed discussion about this amazing color.
What is Gray Owl OC-52 by Benjamin Moore?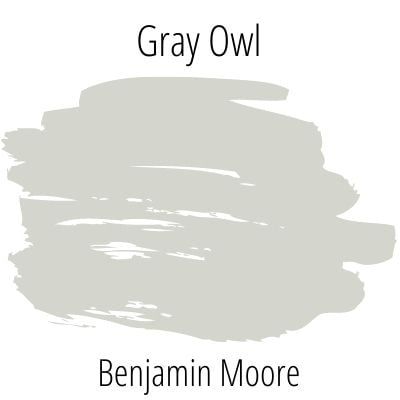 A painting color from Benjamin Moore's renowned collection is Gray Owl OC-52. It belongs to the family of light grey tones with a touch of greige undertones and provides the ideal balance between coziness and class.
Gray Owl OC – 52 was created expertly by a reputable expert in the pain industry to represent elegance and adaptability. Gray Owl OC 52 guarantees a simple and smooth application, as it has a tremendously meticulous formula and uses superior materials and pigments.
It can also be elegantly adapted to various light situations and enhance the visual impact as it is made in a distinctive composition. Gray Owl OC 52 is a soothing color that enhances the undertones of green and blue. These colors give more depth and complexity to the space.
This paint color is proof of the dedication of Benjamin Moores and is proof of producing outstanding products that meet high standards of longevity and quality. Interior designers, homeowners, and other professionals in the industry are becoming more satisfied with the Gray Owl OC 52 timeless beauty and its capacity to change the environment.
Not just this, interior designers believe that gray owl OC 52 can elevate concepts like accent colors, dominant wall colors, or some furniture or cabinets. It's so adaptable that it is one of the perfect choices for commercial and residential uses because it can easily blend in with a variety of color schemes, styles, and materials.
Similar Post: Best Neutral Paint Colors (15+ Colors to Choose from)
How Does the Gray Owl Benjamin Moore Function?
The Gray Owl OC-52 creates magic by establishing an aesthetically pleasing and comfortable atmosphere inside your home. It is a versatile option for any space as its precisely balanced composition of greige and grey undertones enables it to adapt quickly to any lighting.
This gray owl OC 52 light gray base is a stylish backdrop that works as a blank slate for various design components. Whether the overall aesthetic of your space is mixed with vivid splashes of colors or a monochromatic palette, Gray Owl OC – 52 subtly improves it all.
The Grey Owl OC-52's capacity to interact and reflect with the lighting and ambiance is one of its unique features. The hue adds depth and character to the undertones of blues and greens by giving them a subtle appearance. Grey Owl also creates an open and refreshing atmosphere in the surrounding areas through its calm appearance, including many natural lights.
You can easily make a small space look more prominent with its natural light as it illuminates the area. The adaptability of this painting's color extends its ability to blend with thousands of aesthetics and designs.
It also complements traditional, modern, and contemporary designs as it effortlessly adapts to the preferred aesthetics. Not just this, you can also play around with different furnishings to complement the textures and materials.
Features of Gray Owl Benjamin Moore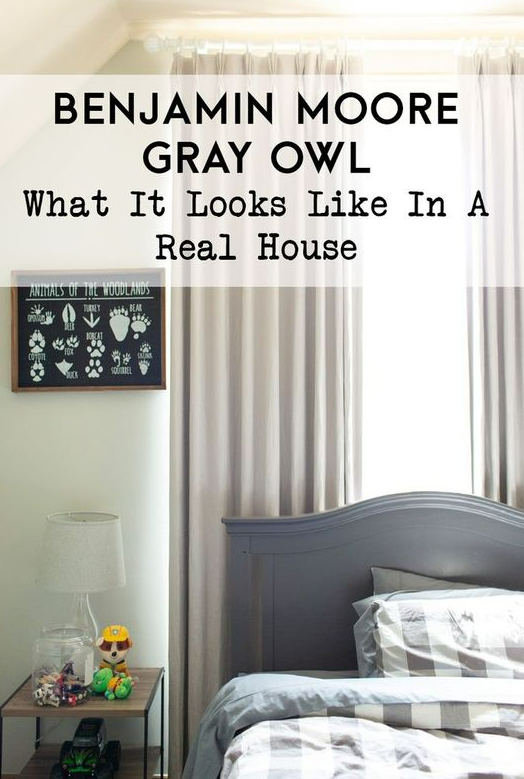 1. Simple to Coordinate
Gray Owl OC – 52 has a neutral nature, making it easier to coordinate with other colors, artworks, furniture, and accessories. It works as a decent backdrop, lets other spaces' components stand out, and creates a unified effect.
2. Amazing Versatility
This paint color is a highly versatile option for any space as it easily mixes with several aesthetics, trends, and designs. It also supports several concepts with contemporary, traditional, and modern design themes.
3. Light Reflectivity
Gray Owl OC – 52 has a fantastic feature called light reflectivity. It helps make your room look bigger, specifically in areas with natural lighting. It also creates an airy, fresh environment that makes your room look more prominent and open.
4. Brings Serenity
Gray Owl OC- 52 radiates a calming and serene aura that creates a pleasant atmosphere, encouraging wellness and comfort. Its gentle gray hues offer a soothing background for various locations, including your bedrooms and living rooms.
Applications of Gray Owl OC – 52 by Benjamin Moore
You can use this gray owl paint color anywhere in your house to get different results.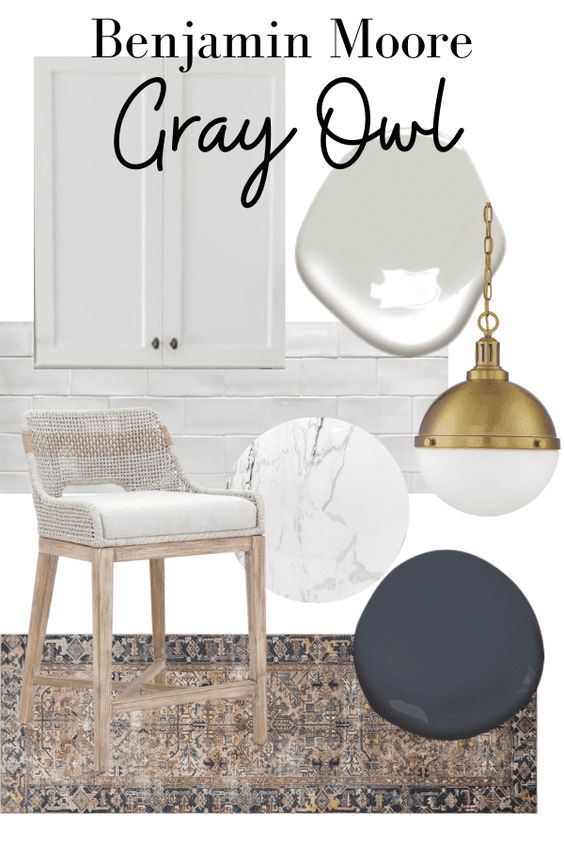 Also Read: A Complete Review of Sherwin Williams Modern Gray Paint Color
1. Living Room
Owl Gray is an excellent backdrop for living rooms; it creates a calm and opulent atmosphere. It also works well with warm and cool tones, making other room components stand out.
2. Kitchen
Whether you use gray owl OC-52 on cabinets or walls, it gives a touch of refinement to your kitchen. It also looks extraordinarily great with off-white and white counters and can be enhanced more by adding warm tones for a more contemporary and chic look.
3. Bathroom
This gray owl OC-52 color gives your bathroom a spa-like feel and promotes an atmosphere full of relaxation and calmness. It is a perfect choice for subtle undertones to create a tranquil environment full of warmth and energy.
4. Bedroom
Gray Owl OC-52 is a perfect bedroom choice as it creates a calming and peaceful characteristic. It mainly encourages sound sleep and relaxation. You can experiment with warm accents and soft materials to create a welcoming and comfortable space.
5. Office
This paint color can help you create a great home office with a productive atmosphere and calmness. Its natural tones and gentle aid help create an environment that encourages attention and productivity.
6. Dining Space
It can set the tone of a sophisticated dining experience. Its versatile and natural colors allow you to experiment with several designs, like modern and classic.
Pros and Cons of Gray Owl OC – 52
Pros
Gray owl OC-52 is a highly versatile paint color and can be used in many design styles with ease, giving more options for decorations.
It can easily be adapted to contemporary, traditional, and modern designs.
The natural hues of the color allow it to coordinate with new designs and colors.
It also acts as a backdrop and lets other components stand out.
It brings harmony and unifies the components of the space.
It radiates a tranquil aura and a serene atmosphere that helps create a pleasant environment.
It gives your room a light and airy feel that gives an impression of a bigger room.
See More: 11 Gray Blue Paint Shades for a Relaxing Room Decor
Cons
Its light undertones can make appearing the same in different lighting conditions difficult.
It sometimes does not offer deeper and bolder color options.
It sometimes looks weak in front of other paint colors that are more dramatic and have a strong appearance.
Alternatives of Gray Owl OC – 52
1. Gray SW 7029 by Sherwin William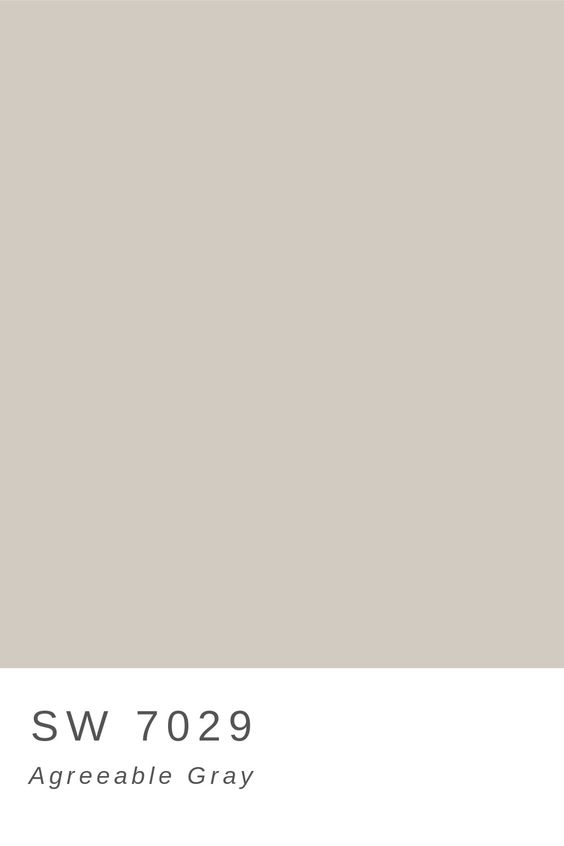 This agreeable gray is a versatile greige that goes well with both cool and warm tones. It also perfectly blends with gray and beige and creates a harmonious and balanced environment.
2. Edgecomb Gray HC – 173 by Benjamin Moore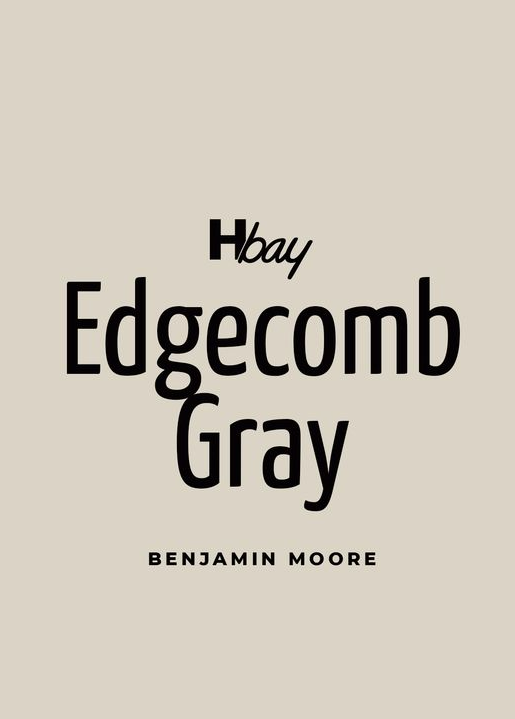 Edgecomb Gray is an amazing warm and soothing green color effective in various lighting situations. It is among the most popular choices for creating an inviting presence and warm atmosphere.
3. Benjamin Moore Revere Peter HC – 172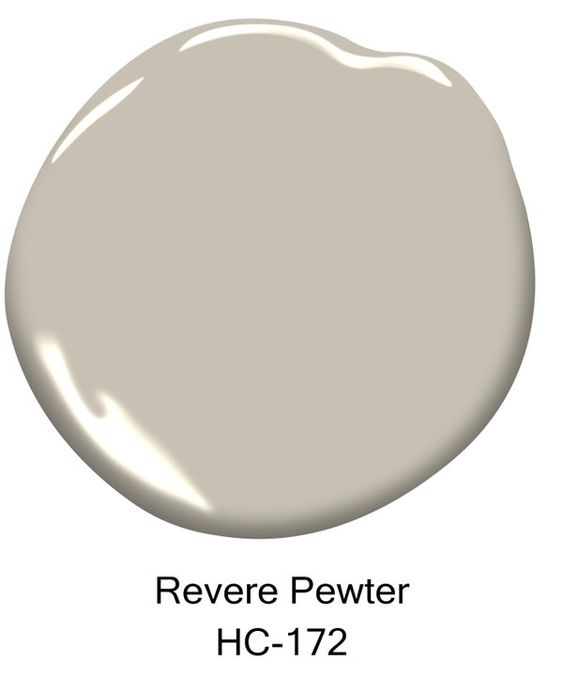 This paint is in warm gray and has a timeless, classic appeal that is perfect for creating a welcoming environment. Compared to Gray owl OC – 52, this color is deeper, more prosperous, and has a warmer tone.
4. Classic Grey OC – 23 by Benjamin Moore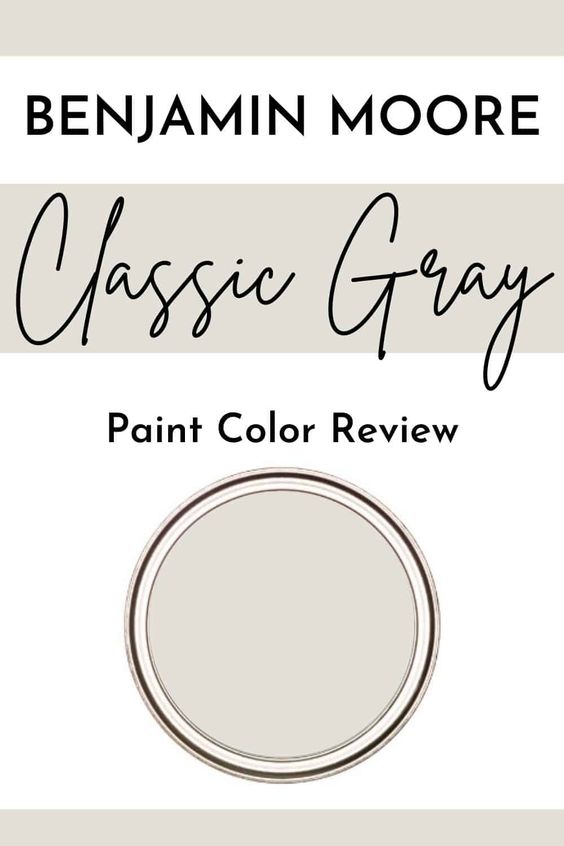 This gray is subtle and has warm undertones. It creates a serene and elegant environment and is well-suited for places where you desire a relaxed and refined look.
Related: A Complete Review of Repose Gray Sherwin Williams
Advantages of Gray Owl Benjamin Moore Function
Another great advantage of the gray owl OC 52 colors is that it blends easily with cool and warm tones, which makes it look balanced and cohesive.
It also works as a unifying element, pulling together the other components in your room regardless of whether you choose a conventional or modern one.
Gray Owl OC 52 also offers practical benefits in addition to its visual appeal. Its formulation guarantees even and smooth coverage and makes it simple to use. The tight finish of the paint ensures that the surface will remain the same for the coming years and will resist fading, damage, and staining.
With the ability to remove blemishes and dirt without harming the paint's finish, it is simple to keep it maintained.
This paint color is an excellent option for any homeowner or interior designer as it is easily adaptable and highly versatile, so it's highly appreciated whether you decide to use it to paint on just an accent wall or the entire room.
It is a superb example of thoughtful design and craftsmanship because it can transform a space's ambiance and create a soothing environment.
Conclusion
Overall, Gray Owl Benjamin Moore is a stylish and highly versatile color option in paints. The subtle blue and green undertones and light greys seamlessly blend with various aesthetics, designs, and themes.
The grey owl OC – 52 is the perfect color for any of the rooms of your house because it creates a calming ambiance that promotes tranquillity and relaxation.
You should consider this color for its versatility, timeless elegance, and neutrality when selecting any painted colors for your next project. With Gray Owl OC – 52, you can transform your home into a stylish yet beautiful tranquil heaven full of warmth and serenity.
So what are you waiting for? Try experimenting with the amazing Gray Owl OC – 52 paint color that easily blends with any and every type of room of your house.
Frequently Asked Questions
Can Gray Owl OC – 52 Be Used in Small Areas?
Yes, we can use gray owl-52 for all areas, small or big. If you use this color in a small space, the room looks bigger and more open. The lighting reflection helps the most in creating the illusion of space.
In What Light Circumstances Does Gray Owl OC – 52 Work Best?
Depending on the lighting, gray Owl OC – 52 displays subtle variations in appearance. It looks cooler in natural light, but artificial lighting makes it look not very interesting and has warmer undertones. It is highly recommended to test samples in a particular space to determine whether it is giving the desired effect.
Can We Use Gray Owl OC – 52 in Modern and Contemporary Settings?
Yes, the gray owl oc – 52 fits perfectly in modern and contemporary designs and aesthetics, as this color is highly adaptable. Due to its neutral undertones, it goes amazingly well with almost all aesthetics and produces a unified appearance.
Is Gray Owl Benjamin Moore Suitable for Exterior Application?
Gray Owl OC – 52 is mainly used in interior settings, although it can be used for exterior applications like shutters and front doors. Consider and evaluate how well it blends with the overall lighting setup and color schemes.
Check This Next: The Ultimate Review of Sherwin Williams Repose Gray