Painting your home is an easy way to update the look without diving into a full-fledged renovation. But the challenge lies in finding that perfect updated color that matches your surroundings.
White is the first color that may come to your mind, but the thing is, there are so many kinds of whites with different undertones that it may just blow away your mind, and you end up being even more confused.
The color should match your theme and the other elements present in your surrounding if you are looking everywhere and are stressed out about finding that one special color that looks just right and soothes your soul, let us set you out of your troubles and introduce you to Benjamin Moore's Ballet White.
What Color is Benjamin Moore Ballet White?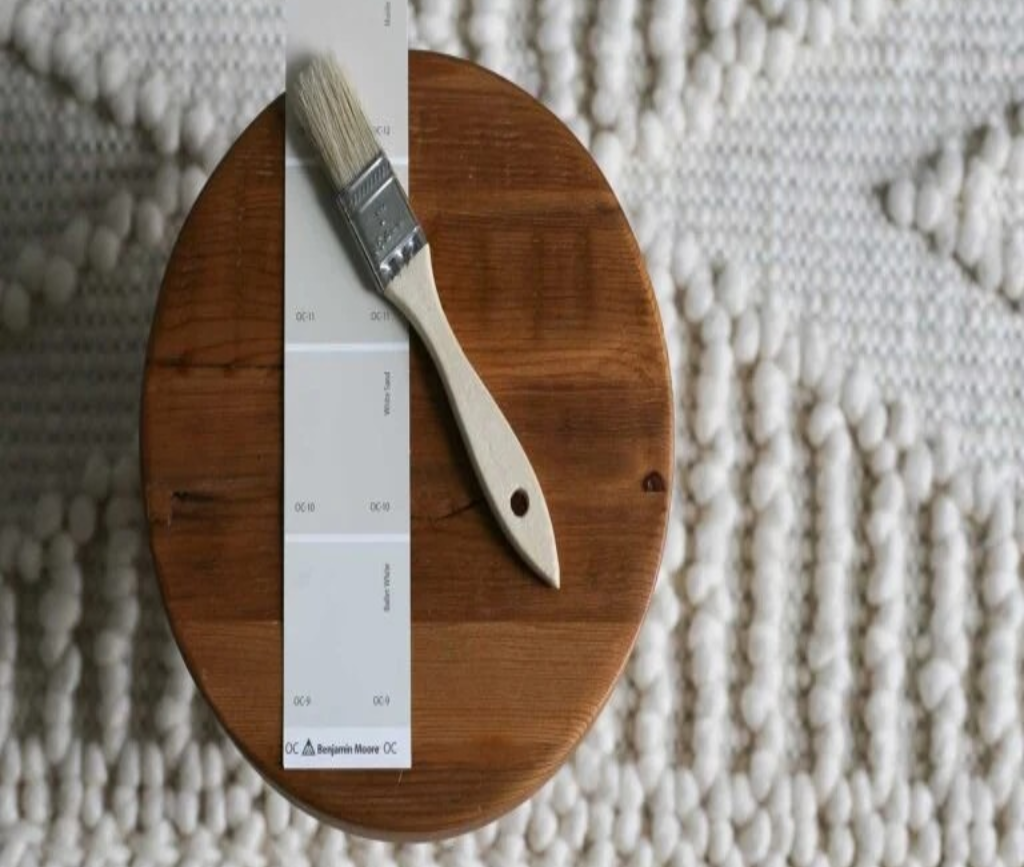 This might sound absurd, but not all whites are the same. There are so many qualities that differentiate each one of them.
Benjamin Moore Ballet White is a soft neutral white paint color that subtly resembles cream. Ballet white also has a natural beige and slight greige white feel to it, but there is so much more to it.
In balanced lighting, it looks like a light, warm neural off-white tan and not at all like a cream white. Ballet white is quite neutral and has a creaminess to it, which is perfectly balanced and never feels too much because of the presence of gray color. And then there is also a yellow touch which gives this color some warmth.
Similar Post: 21 Paint Colors for Living Room: Expert-Approved Color Picks
Ballet White is Warm or Cool?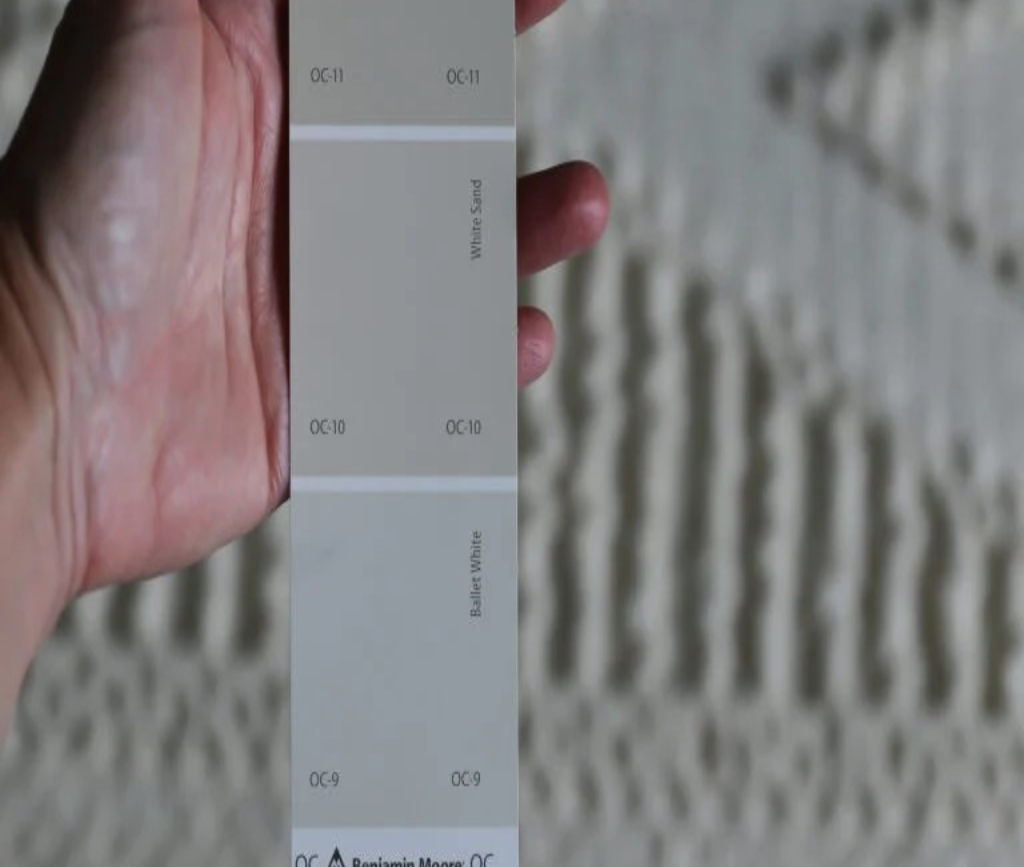 Benjamin Moore Ballet White OC-9 is a warm-toned paint color, but it is not overly warm and is inclined more toward neutral. It creates a warm and cozy atmosphere, and the shades look amazing during the sunsets with natural lights in small or big rooms. This shade is pretty versatile and can be used to decorate any space.
LRV of Ballet White
Light Reflective value measures light reflected or absorbed by a color when exposed to light. Design professionals very widely use it to pick the color according to the light the area gets.
The scale ranges from 0 to 100, where 100 stands for pure white and 0 for pure black. This means a color with an LRV closer to 100 is brighter than one with an LRV closer to 0.
Benjamin Moore ballet white has an LRV of 71.97, which places it on the higher side of the scale and means that it will certainly reflect a fair amount of light.
Undertones of Benjamin Moore Ballet White
Undertones in paint are the secondary colors blended while creating a certain paint color. They are not that prominently visible but make an appearance in certain lighting. You can often see a shade of pink, blue, or green peeking through your white or gray walls that are undertones.
Ballet white has an undertone of yellow and gray. It belongs to the yellow hue family, and hence, the warmth comes from the yellow. The presence of a gray tone balances yellow and makes it neutral by not making the color look straight-up yellow. In a bright south-facing room, it will look warmer, but in darker spaces or cold climates, the greige undertone will be more visible.
Each color looks different in each setting because of the light and other elements in the space. The visible undertone changes according to the light and the shades surrounding it. So the same Benjamin Moore ballet white may or may not look the same in your home as in someone else's.
So, if you are wondering what undertones the white ballet shows in your home or on that particular wall, grab a sample paint, test it on your walls and observe it in different lighting. There is no other way to know how precisely a paint color will look on your wall.
Trim Colors to Use with Ballet White
If you want to use some white on trims with ballet white, be careful because not all whites go well with each other, and it may end up looking a little off or dirty. As Benjamin's ballet white is not exactly white, pure white paint color can go well on the trims.
Benjamin Moore white dove and Sherwin Williams Pure White are two paint colors that can work well for trims with ballet white.
The other option is to use the same ballet white paint on the trims but in a different sheen. The difference in color sheen will create a contrast, and there will be no pressure to match them. So, if you opt for an eggshell or satin finish on the walls, you can pick a semi-gloss finish for the trims.
Also Read: Best Neutral Paint Colors (15+ Colors to Choose from)
Where Can You Use Ballet White
1. House Exteriors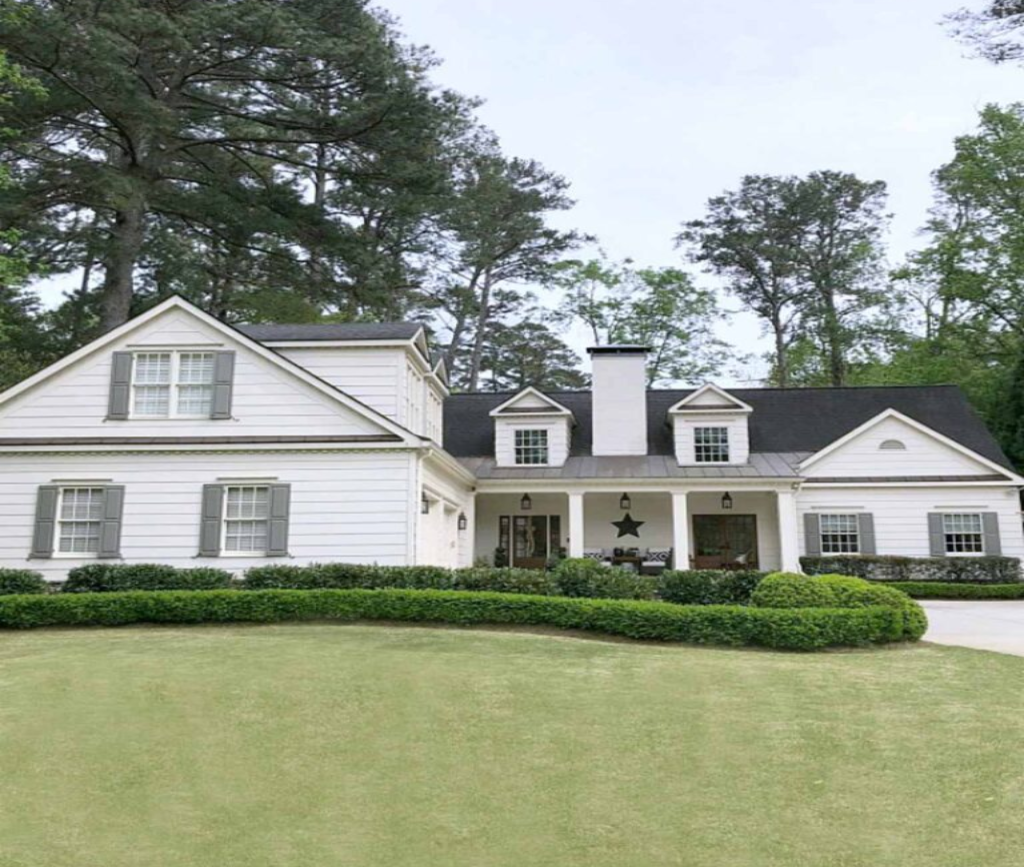 Benjamin Moore ballet white is a great pick to paint the exterior of your home because natural sunlight brings out its best shades. It looks like a soft and white neutral color with no clear dominance of its undertones. However, it may look a bit warmer on a south-facing home.
2. Living Room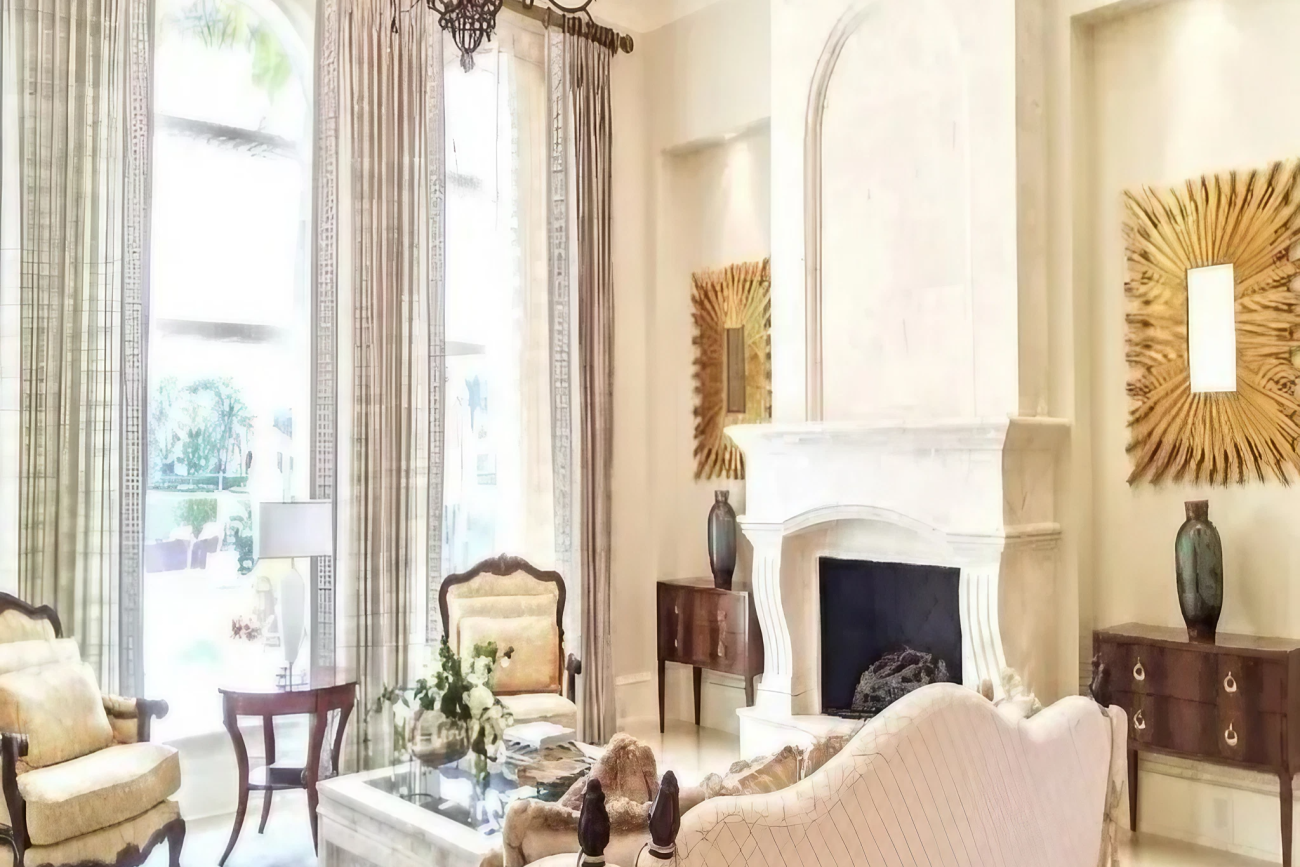 Benjamin Moore Ballet White is a fantastic option for living room walls because of its soft, creamy texture. This neutral paint color creates a very warm and welcoming atmosphere in this grand living room. The bright light is helping to bring out the best shades of ballet white.
3. Bedroom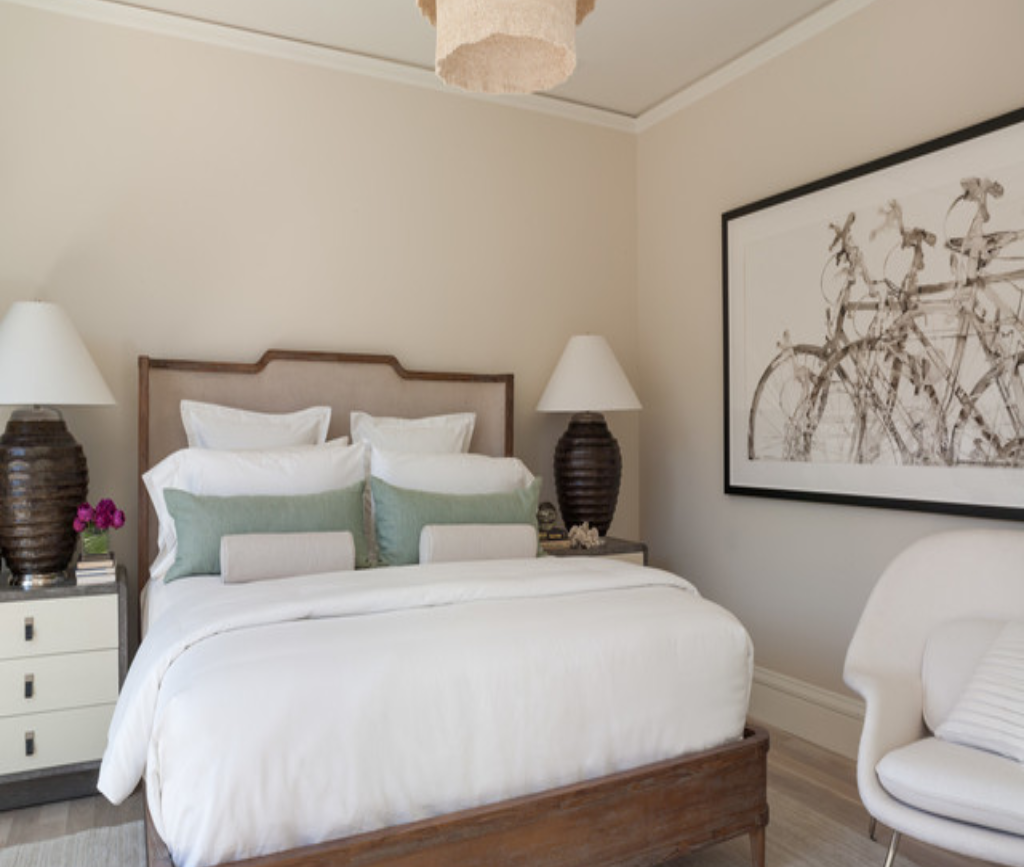 Ballet White is quite popular for painting bedrooms because it creates a very calm and cozy interior that is very pleasing and inviting. The creamy shade makes the room look very rich and sophisticated, which complements the shades of furniture very well.
4. Ballet White in the Kitchen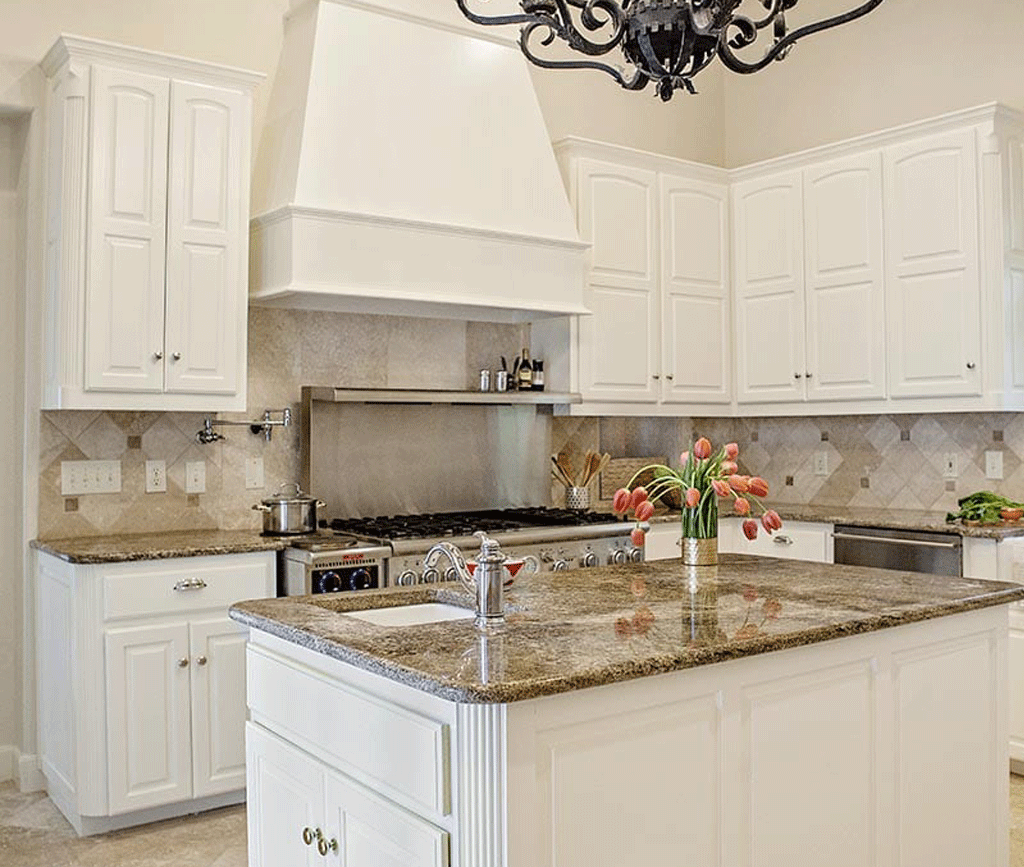 The sophistication of creamy ballet white strikes a very clean and noble image of your kitchen. Here, the ballet white goes pretty well with white cabinets and Brown granite. The color keeps it airy and open and doesn't let the place feel claustrophobic.
5. Ballet White in the Dining Room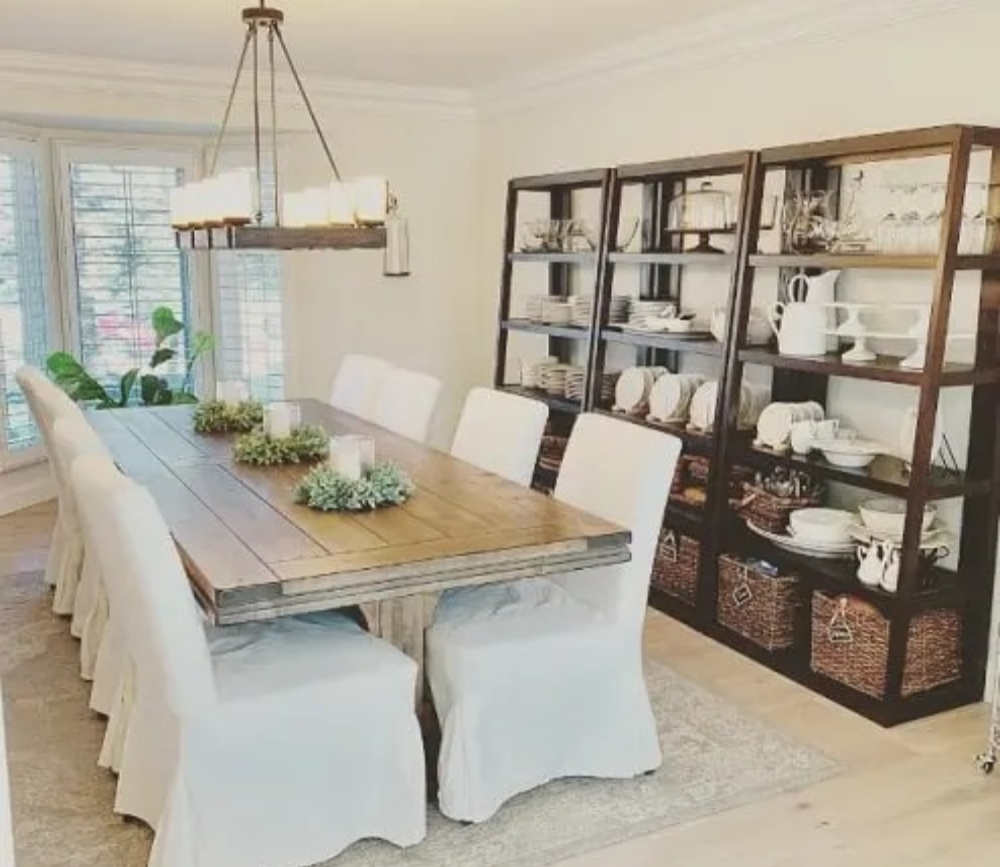 Ballet white is the best color to use as a backdrop in any space, and it looks great when paired with dark wood. Here, the soft white accents of Ballet white peacefully exist and look very calm against the wooden dining table and cabinets.
See More: 11 Gray Blue Paint Shades for a Relaxing Room Decor
Coordinating Colors for Ballet White
Neutral paint colors are usually a little challenging to coordinate with, and ballet white is one of those colors. There are a few colors that go pretty well with Benjamin Moore ballet white, but if you have a color in mind, do not shy away. Swatch them together to check, and if you still think they look great, you are all set. There are no rules or books to follow; you can trust your instincts and design your space according to your taste.
Ballet white looks amazing with shades of gray and ash as it complements the gray undertone present in it. The creamy texture looks classic with wooden shades of brown. You can also be bold and pair ballet white with charcoal or black to create a stunning contrast.
Color Comparisons
Color comparisons can help you make a quick decision because they may all look the same separately until you place them aside. Here are three colors quite similar to ballet white, and people are usually confused about what to pick and how they are different.
Let's find out.
1. Benjamin Moore Ballet White VS Benjamin Moore Swiss Coffee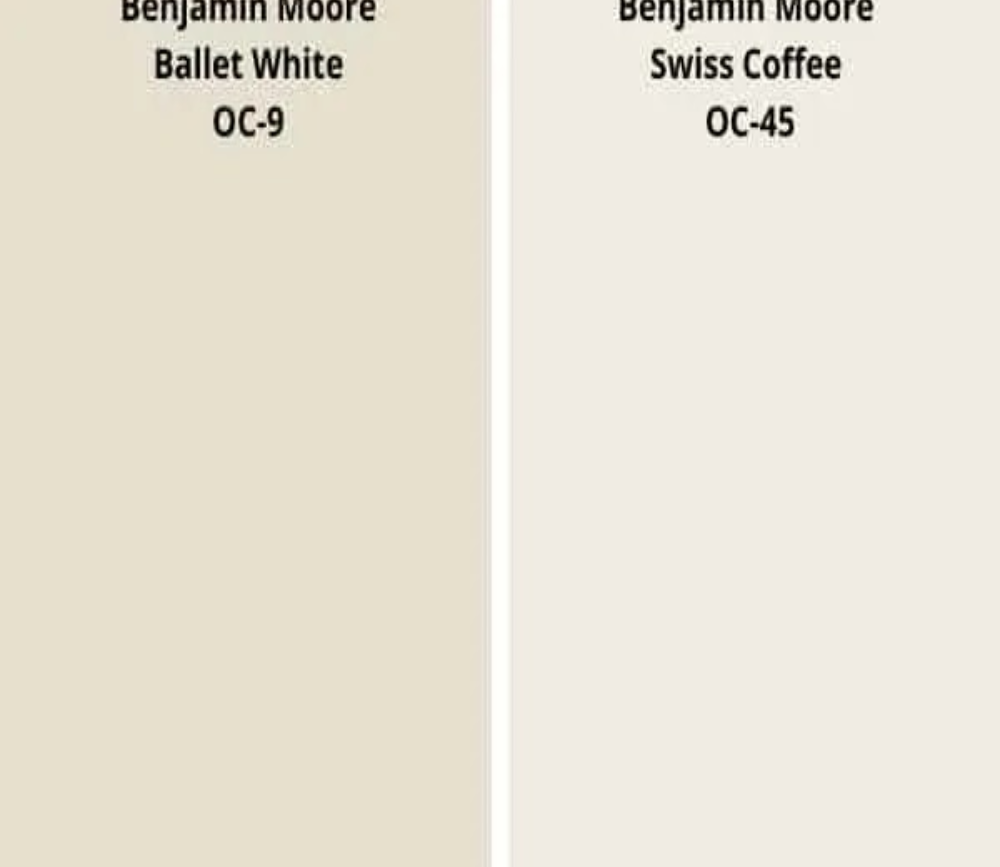 Swiss coffee has an LRV of 83.93, which is quite higher than ballet's, taking it on the brighter side of the palate. Both of these are warm colors and fall under the same white color category. Ballet White has more debt to it than Swiss coffee.
2. Benjamin Moore Ballet White VS Sherwin Williams Alabaster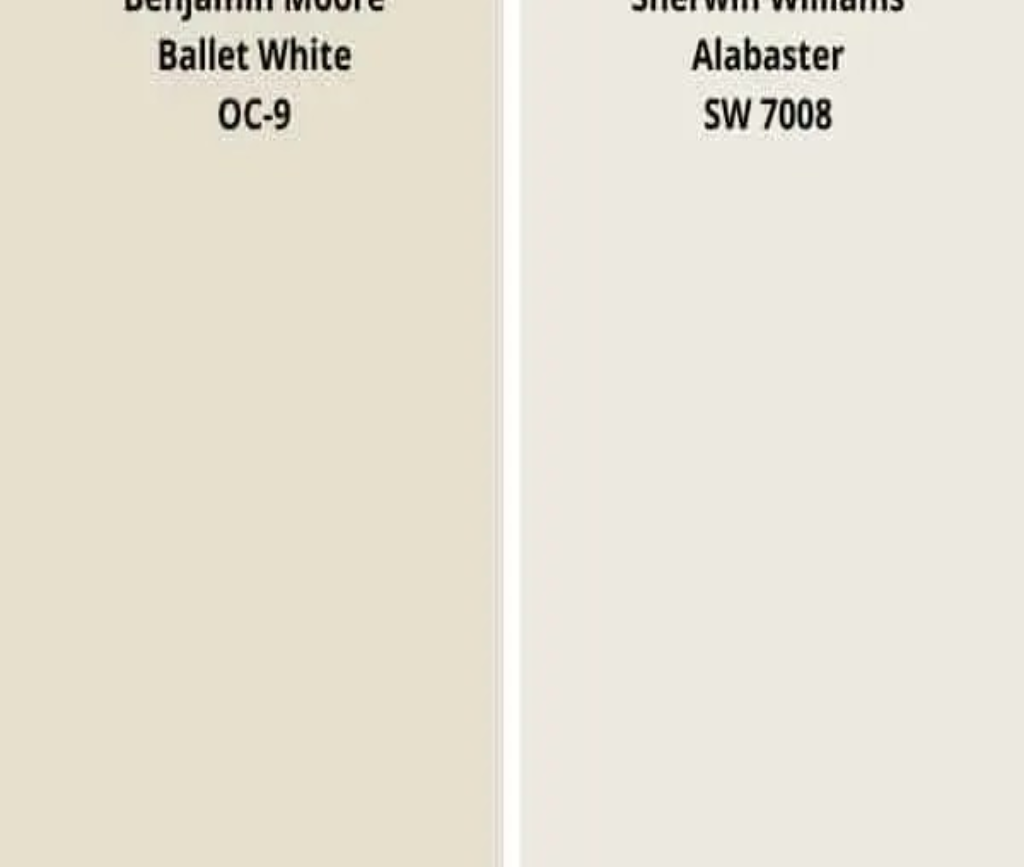 Alabaster has an LRV of 82, which is higher than ballet's 71.97, making it the lighter paint color of the two. Both colors are warm and belong to the same yellow hue family, but ballet white looks more yellowish than alabaster, which is more grayish.
3. Benjamin Moore Ballet White VS Benjamin Moore White Dove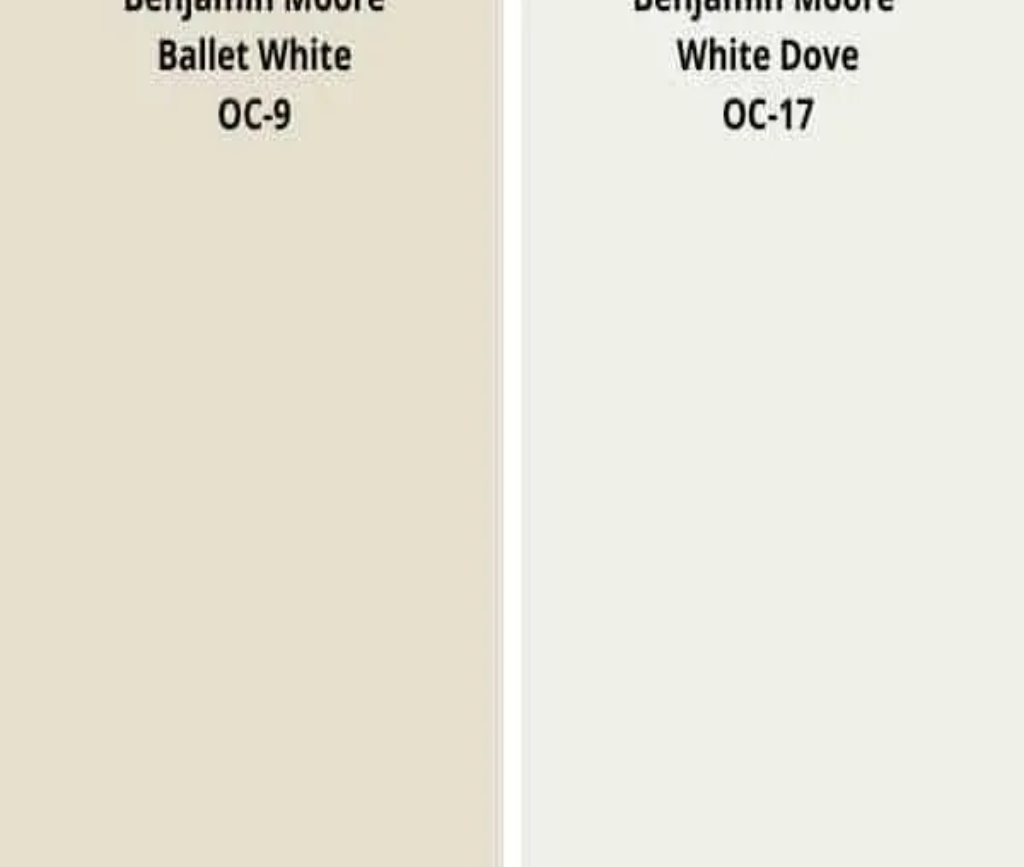 White Dove has an LRV of 85.38, which makes this shade a lot brighter than Ballet white. Ballet White has more depth and color to it, while white dove looks a very light gray. If we try to put it simply, white dove looks like white, and ballet white looks like off-white neutral.
Related: The Ultimate Sherwin Williams Antique White Paint Color Guide
How to Test Paint Colors?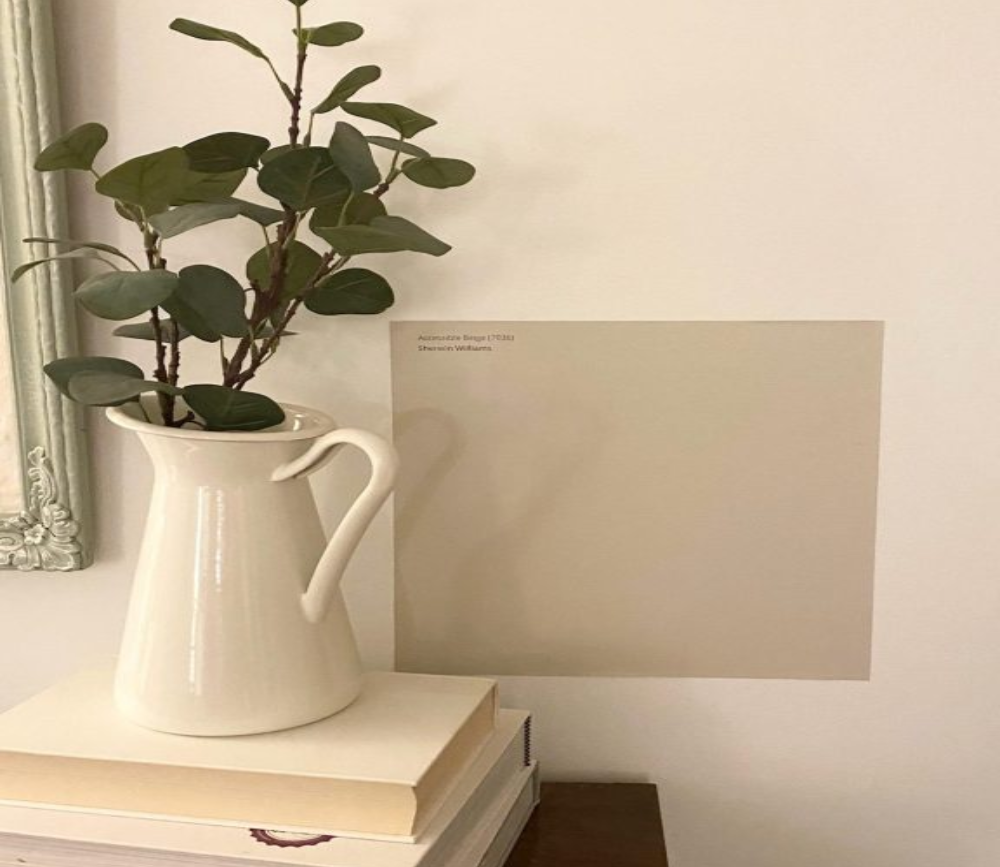 The best way to test a paint color is to sample swatch it on your wall, but if you want to keep it mess-free, peel-and-stick sample sheets are best. These sheets are made from real paint, so they will show you what exactly the color will look like on your walls.
Stick them simply on your walls and check if it goes with the surrounding, and then you can peel them back and stick them on a different spot if you want. This way, you can check the look of any paint color in the actual environment and lighting.
These peel-and-stick samples are easily available at any store, and you can also buy them online. You can buy multiple if you are confused and test which looks the best.
Pro Tips for Applying Ballet White Paint
If you are looking for a color that is slightly warm and has a greige tone to it, ballet white might not be the right pick because, with a prominent hint of yellow in it, it is more cream than greige; you can go with Benjamin Moree edgecomb gray instead.
Ballet White has a light grayish backdrop to its cream, which calms the yellow down. So if you want to skip the gray and just want a noticeable cream, you can go with Benjamin Moore Gentle Cream.
Direct light will wash out Ballet White, and it may occur just white because of its high LRV
Northside light on your walls can enhance the slight gray undertone of ballet white.
Benjamin Moore Ballet White can be used as a whole home color because it has interesting undertones for the rooms and the right kind of brightness for the hallways.
Final Thoughts
All in all, Ballet white is so much more flexible due to its neutral shade, and that is why it goes with everything, which makes it a very safe choice. You may never love neutrals, but you can never hate them, either.
It blends in so well that it never asks for any visual attention; for example, people may hate or love green or red, and they have an emotional response to it, but at the same time, no one will mind a neutral shade.
How a particular color will look in your home depends on the light and the surrounding shades; that is why it is highly recommended to grab a sample and try the color on your wall in different lights to know the exact feel and look.
You want white, but not something that stark and bright? Then ballet white may be exactly what you are looking for!
Check This Next: Benjamin Moore Balboa Mist OC – 27 Review [With Pictures]