Benjamin Moore Manchester Tan HC-81, also known as Berber White, is a beautiful beige colored paint that is quite popular for its warm and bright beige color tones.
Though people have grown out of their fondness for beige color with time, Benjamin Moore Manchester Tan has always remained a household favorite color, undoubtedly because of its versatility.
This color often has a similar resemblance to gold and yellow, which depends on the amount of light and the number of layers of paint color. Even while being so similar, the Manchester Tan is neither overwhelming nor unnoticed; it's just a perfect blend of balance and subtleness. 
Let's get into all the minute details about Benjamin Moore Manchester Tan that make it the legendary color.
Benjamin Moore Manchester Tan: LRV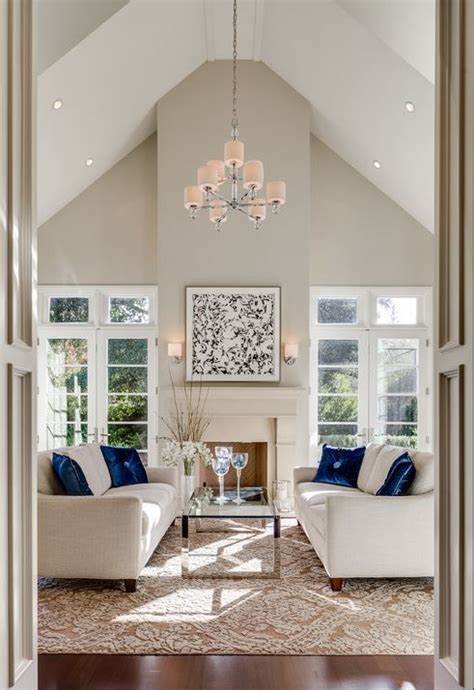 Similar Post: A Complete Review of Benjamin Moore Ballet White OC-9
Before we get any further, let us understand the term that will be useful in the paint world. LRV stands for Light Reflection Value, ranging from 1-100. On a color scale, zero is considered to be pure black, and a hundred is considered to be the purest form of white.
All the other color ranges near zero are considered to be bad reflectors of light, and values between fifty and hundred are considered to be good light reflectors.
Now, Manchester Tan has a solid LRV of 64 on the color scale, indicating it is a good reflector of light. Also, since the value is far from 100, the color cannot resemble or be white, no matter the amount of light entering your room or falling on your walls.
Benjamin Moore Manchester Tan: Warm or Cool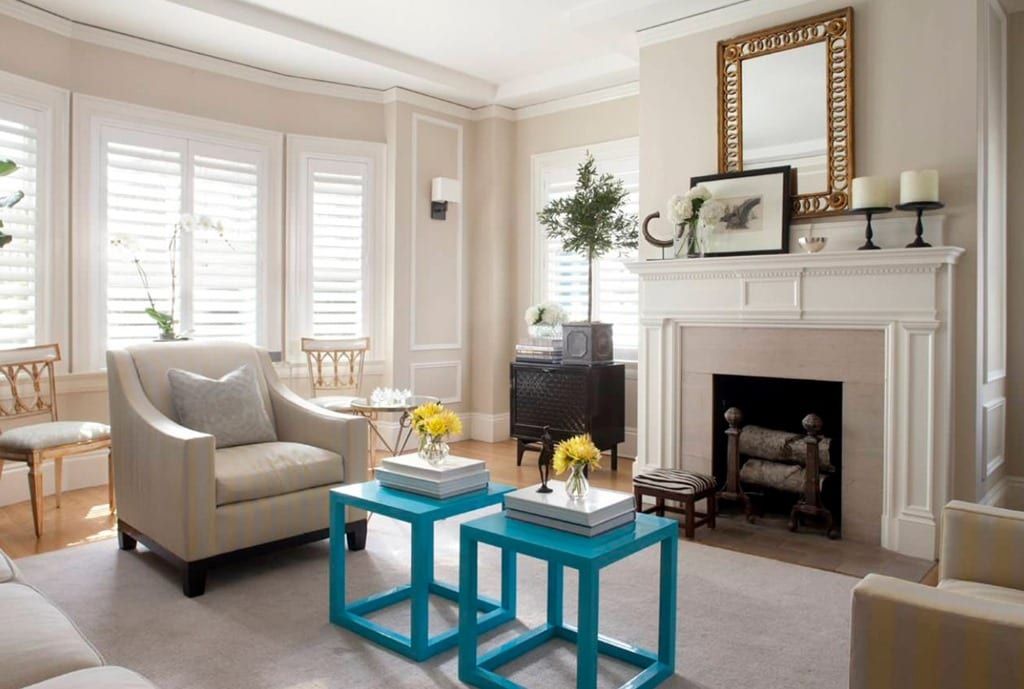 Without the presence of enough grey in the paint color to be labeled "cool," Manchester Tan is definitely a warm color, warm beige color, to be precise. These warm colors look well on the North side of the residential and commercial spaces and also when there's less light coming in.
Since all the tans and beiges are grouped into neutral, Manchester Tan is also known as a neutral color. However, this color is perfect when you mix it up or pair it with warmer color shades.
Benjamin Moore Manchester Tan: Effects of Light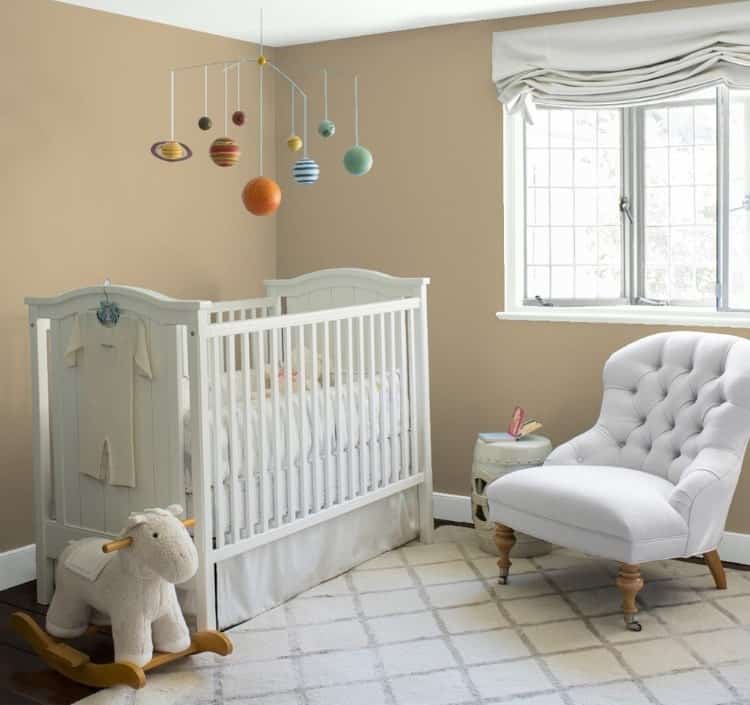 When you are looking for paint colors, it's important that you consider the amount of natural light that you get in the specific space.
Since this light helps make the place look elevated, bigger, and bright, the effects of light on a color must be considered. As the LRV of the paint color is above 50, they are a great reflector of light.
So make sure to use Manchester Tan in areas where there's ample sunlight so it's bright in the area. It's also preferred to paint this color in North and South facing as the light is generally more in those directions.
Related: Best Neutral Paint Colors (15+ Colors to Choose from)
Benjamin Moore Manchester Tan: Kitchen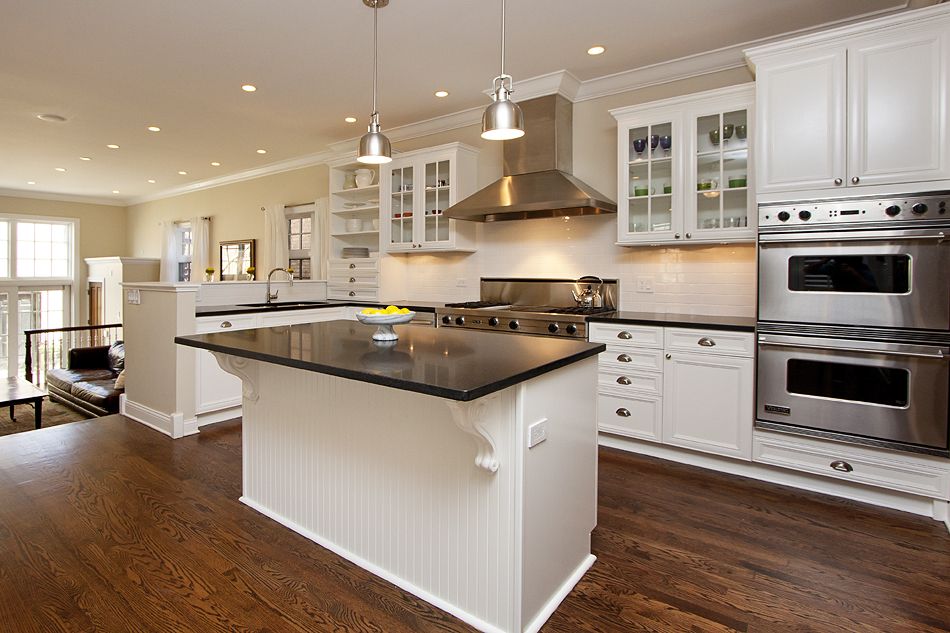 Simple and contemporary kitchens are more stylish than ever now. Though cream and beige are quite popular in kitchens, Benjamin Moore Manchester Tan is a little difficult to find. However, this color on the kitchen cabinets will look so subtle and chic, especially the lower cabinets.
You can take a step further by adding a white countertop, perhaps of stone-like marble, to elevate the look of the palace. While we recommended a white color pairing to Benjamin Moore Manchester Tan, you can opt for any color combination that has been on your mind and suits your kitchen. 
Benjamin Moore Manchester Tan: Full House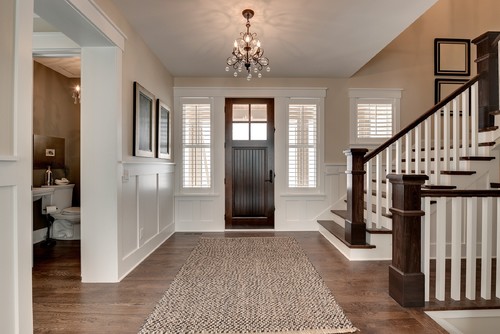 This color is simple, bright, and light. But would it work as a full house color? Absolutely, yes. While many experiment with the color palette for their house, the majority would go with just a single or two colors.
The main reason for this could be that it allows them to feel at peace and in harmony after a long and tiring day. And Benjamin Moore Manchester Tan is just the color of their needs.
This color already works well everywhere: living room, kitchen, bedroom, etc., so there's no reason to apply it all over the house. It reflects the light so well all over the house that it will feel more shinier and brighter.
This step simply will also save you time from the tedious task of going through tens of colors and choosing a few when you can rather have this one color to fill your house rather perfectly.
Also Read: A Complete Review of Sherwin Williams Modern Gray Paint Color
Benjamin Moore Manchester Tan: Exteriors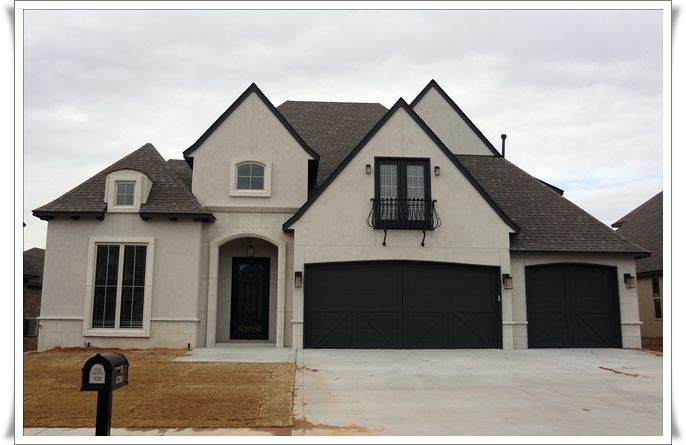 Benjamin Moore Manchester Tan is already quite a popular outdoor color when it comes to the countryside, farmhouse style, or traditional homes. This color would look lovely on any day on the exteriors and especially when paired up with warm tones like brown, black, charcoal, etc., on doors, window frames, exterior elevation, and more.
However, you might need to keep in mind that you need to coat the color more often as it can wear off due to the effect of the sun. The color may soon become pale and look like a cream finish. You can also avoid regular coating by adding two or three more layers of Manchester tan when painting the exteriors.
Benjamin Moore Manchester Tan: Lighter and Darker Paint
When we compare other colors with Benjamin Moore Manchester Tan to see its lighter and darker color versions, Spring is Aspen and Bleeker Beige, respectively. A shade lighter than Manchester tan when it comes to Benjamin Moore is Spring in Aspen or Creamy White. This shade is also better known as 954 – Spring in Aspen or Creamy White OC-7. The LRV color of the Manchester tan hc-81 lighter shade is around 71.
Looking at the darker version of the color, we can see manchester tan hc-80 or Bleeker beige. With an LRV of 52, this is also a very popular paint color from the Benjamin Moore family that acts as a neutral color. With an LRV so close to 50, we can say that this reflects a lesser amount of light than our manchester tan hc – 81. So, it particularly works well in places where there's a huge ventilation structure, and a little less sunlight would do great to control the temperature.
Benjamin Moore Manchester Tan: Undertones
Benjamin Moore Manchester Tan HC-81 has green, yellow, and pink undertones. While Manchester tan is considered to be a fairly cream-toned light beige color, the undertones of these colors can be observed clearly at times.
While yellow is greatly visible at times, green always stands behind it, but when paired up with the correct colors, this green undertone can even be the highlight of your theme.
Though the undertones of Manchester tan hc-81 are three, green is quite popular and used regularly, and this paired up with both yellow beiges and pink beiges. However, yellow and pink undertones are standalone colors that don't pair up well with each other and are best used individually.
See More: 11 Gray Blue Paint Shades for a Relaxing Room Decor
Coordinating and Complementary Colors
1. #BBC7DB
The color with this hex code is deemed to be the official "complementary" color for Manchester tan hc-81. This color belongs to the blue family and Is neither light nor dark. When compared to the popular Buxton Blue, this color is slightly darker, and we can even say that this is close to purple-blue.
2. White Dove OC-17
This is one of the perfect coordinating colors for Benjamin Moore Manchester Tan HC-81. Benjamin moore white dove allows Manchester Tan HC-81 to take the highlighted spot while also complementing it to look bright and subtle. This color is creamy white and is quite darker than white, perfect to pair up with our color.
3. Beige CC-330
This color, Benjamin Moore Hillsborough Beige CC-330 or 1033, is another beige color from the same family but surely acts as a contrast to Benjamin Moore Manchester Tan HC-81. Both the shades or tones are quite different from each other, which allows them to coordinate with each other perfectly. Also, who wouldn't love a perfect monochrome as such?
4. Buxton Blue
Buxton Blue or Benjamin Moore Buxton Blue HC-149 is a very popular color with a touch of blue and gray. While the color is neither completely blue nor gray, it finds its way perfectly to the beige colors and would coordinate well with Benjamin Moore Manchester tan hc-81 to elevate the place like no other combination.
5. White
It's a classic that can never go wrong. This white color can be paired up with Manchester tan hc-81, and it would look perfect. However, I prefer to use pure whites and off-whites such as BM Chantilly Lace or BM Simply White.
When pairing, also remember that Manchester tan hc-81 under whites such as green and yellow don't go well with yellow whites and trim white. Always try to test the sample to see if that works perfectly for you.
Wrapping Up
All in all, Benjamin Moore Manchester Tan HC-81 is just a beige paint color. Yet, this colored beige has been a symbol of timeless beauty and a part of historic sandstones, palaces, mansions, etc., for centuries now.
While the color may be a light beige, make no mistake of thinking it to be a normal neutral color that can be paired up with anything. This is a very challenging yet interesting color to work with.
However, when choosing the colors for your home, be as picky as Manchester tan hc-81 can be because it's important that when you look at these colors, you feel at peace and at home. Benjamin
Moore can be a perfect choice with great flexibility; it can be a lone wolf or a happy pairing, according to your taste and preference. 
Check This Next: Benjamin Moore Balboa Mist OC – 27 Review [With Pictures]