When it's time to paint your home, choosing the right paint brand can make a big difference. Two popular choices you might have heard of are Behr vs Valspar. But which one is better?
We'll look at these two paint brands to help you decide which one might be the best fit for your painting project. Behr and Valspar are well-known names in the home improvement world. They both offer a wide range of paint products.
From interior to exterior, paints come in various colors and finishes. But what sets them apart? Which one provides better quality, value for money, and ease of use?
These are the questions we'll answer in this comparison. Painting your home is an important task. Suppose you're decorating a room or giving your entire house a fresh look; the paint you choose can affect how your space feels and looks, so making an informed decision is essential.
So, let's check which brand is your perfect painting partner.
What is Valspar Paint?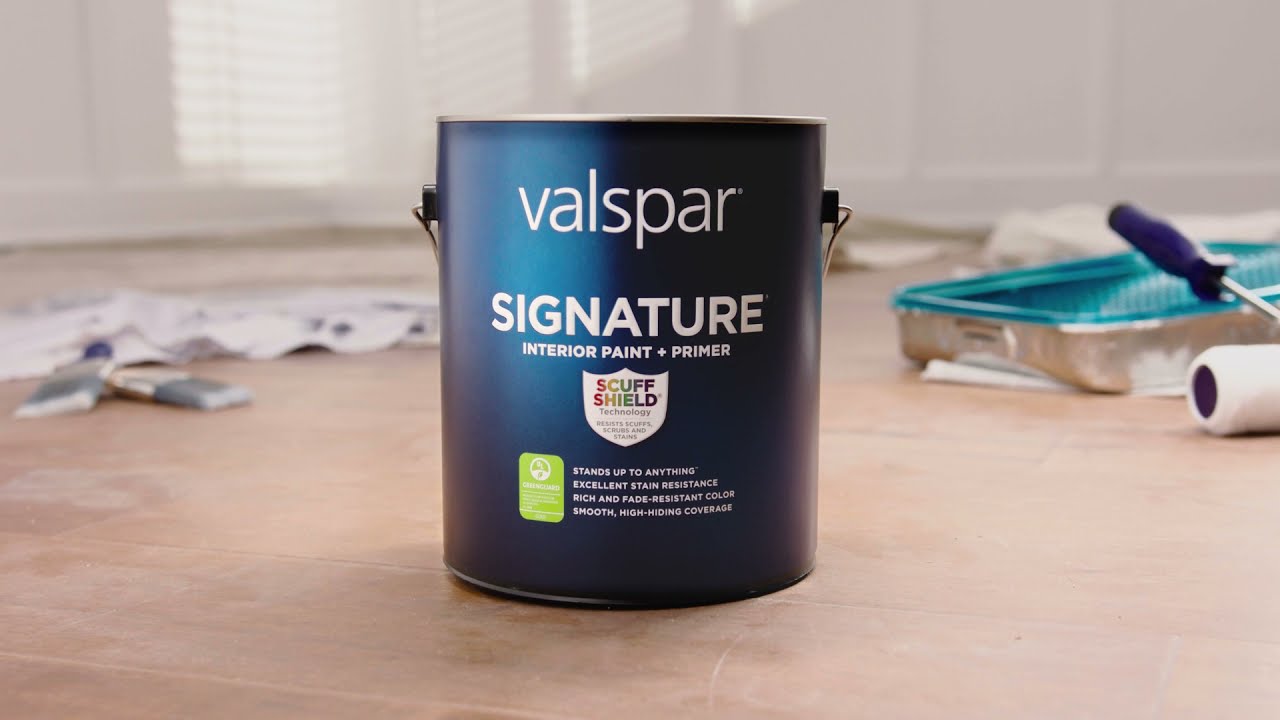 Valspar Paint is popular for home improvement and interior design. They make various kinds of paint for inside and outside your home.
Many homeowners, people who like to do things themselves, and professional painters trust Valspar. If you have a question about which one is good for you from Behr and Valspar, Valspar Paint has a lot of colors to choose from.
You can find just the right color for your project if you want a plain white for your living room or a bright color for your kid's room.
What is Behr Paint?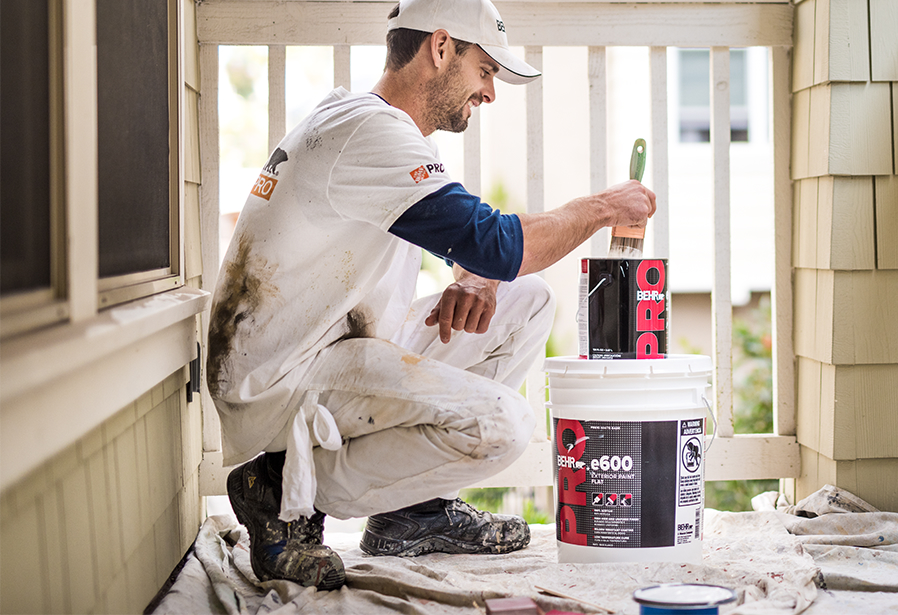 Behr Paint is a top player in the paint industry, competing directly with Valspar. Just like Valspar, Behr Paint has a wide variety of paints for indoor and outdoor use.
It's well-liked by homeowners, builders, and decorators. What sets Behr apart is its dedication to making great paint using new ideas.
If you have a question about which one is fine for you from Behr and Valspar, Behr's paints use smart tech to make them work even better.
For example, Behr Marquee can cover in just one coat, which saves you time and work when you paint. This is especially ideal if you want to be quick and do an admired job simultaneously.
Similar Post: Best Neutral Paint Colors (15+ Colors to Choose from)
Product Line Variety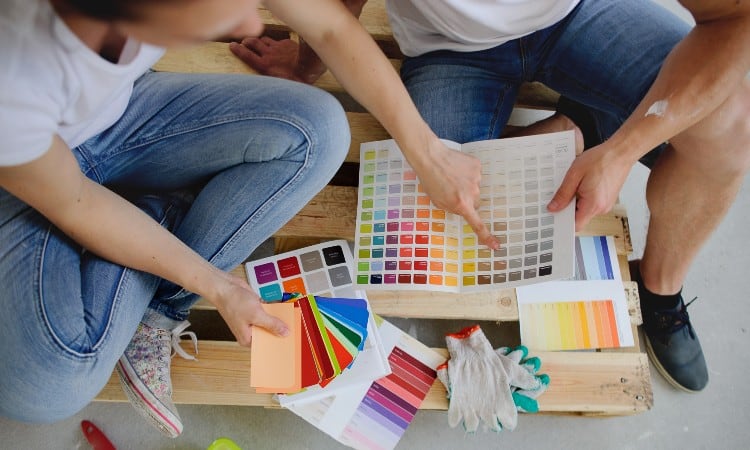 Behr is known for its vast range of paint products. They have various types of paint for various needs, like indoor and outdoor use, as well as special paints for specific tasks.
For example, there's Behr Premium Plus Ultra, which is very tough and great for places with lots of foot traffic. Then there's Behr Marquee, which can often cover a surface in just one coat.
Behr offers lots of colors to choose from, so you'll always find the perfect shade for your project. Suppose you're painting a bedroom, kitchen, or the outside of your house; then Behr has the right paint for you.
You might ask which one is best from a competition of Behr vs Valspar. Valspar offers a wide range of paint choices, just like Sherwin-Williams. They have paint for the inside and outside of your home.
For example, Valspar Signature is famous for its smooth finish, while Valspar Duramax is made to endure tough weather. What makes Valspar stand out is its huge variety of colors.
They even partner with the National Trust for Historic Preservation to provide historically accurate paint colors. This is great if you're restoring an old house.
Texture and Consistency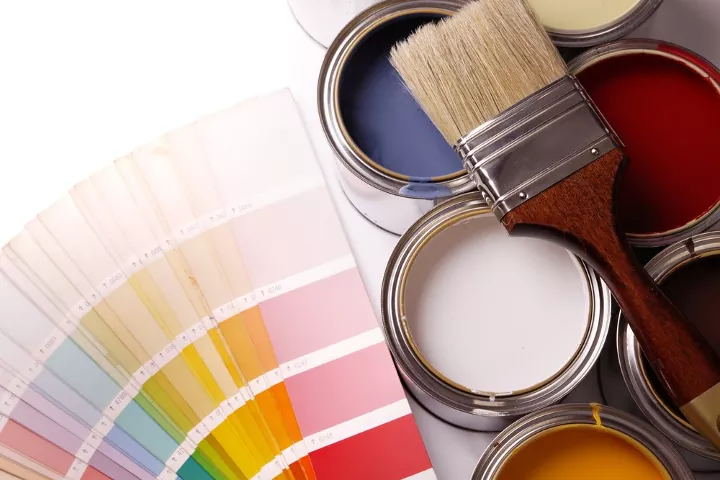 Behr paints are famous for being thick and creamy, which is ideal because they help hide scratches on surfaces and give fine coverage.
They're also smooth, so if you're a DIY fan, you can easily apply them evenly with a sprayer and think which one is best from Behr vs Valspar comparison. Valspar, in contrast, has a slightly thinner texture.
This can be good if you like paint that glides easily from the brush, making it easier to apply. But remember that you might need an extra coat when using darker colors to cover the surface completely.
Durability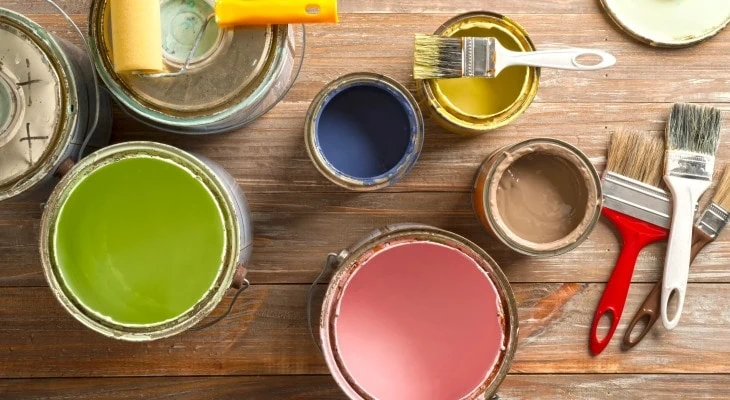 1. Behr
Behr paints are famous for being super tough. They're made to handle lots of use, so they're perfect for places in your home that get a lot of action. You might ask which one is best from Behr vs Valspar.
Behr's special paint mixtures are built to stay seem good without losing color, getting little chips, or peeling off. This is really handy, especially if you have active kids or pets that can be hard on your walls. So, with Behr, your walls will stay lively and fresh-looking for a long time.
Conversely, Valspar paints are pretty durable, but they might not be as tough as Behr's paints. They work well for most indoor and outdoor jobs, but you might want to consider using them in areas that don't get a lot of use.
Valspar paints are great for giving surfaces a smooth appearance, and they're easy to put on. Just remember that you might need to touch them up more often in places with a lot of foot traffic.
2. Quality
Behr paints are known for being pretty good. They're not extremely fancy, but they're also not poor quality. Lots of people love them because they're not too expensive and they work well.
Behr has all kinds of paint to pick from if you're trying to save money or go all out. This means you can find the right paint for your project and how much you want to spend.
Similar to Behr, Valspar is another brand of paint that offers decent quality. Valspar paints are famous for being consistently easy to work with.
They do a fine job of covering surfaces and keeping their color over time, so they're a dependable option for many home painting jobs. Valspar offers various types of paint with various finishes and formulas to suit different needs.
Also Read: 31 Unique and Fascinating Bathroom Door Ideas
3. VOC Levels
Behr has worked to decrease the levels of volatile organic compounds in their paints. VOCs are chemicals that can make the air inside your home less healthy and can harm your health.
Behr offers Low VOC and Zero VOC choices, which are good for the environment and can help keep the air in your home clean.
Valspar provides paint choices that are kinder to the environment. They have Low VOC and Zero VOC options, which means they release fewer harmful chemicals into the air when you use them. This helps keep the air inside your home healthier.
4. Coverage
Behr paints are famous for their outstanding coverage. They usually need fewer layers to make your paint job look even and colorful.
This is very useful when you're painting over a dark color or trying to hide scratches on the surface. Behr offers lots of different types of paint that are ideal for covering things up, which is why both DIY fans and pros often choose it.
Conversely, Valspar paints provide decent coverage, but in certain situations, you might need to apply an extra coat compared to Behr paints.
The coverage quality can differ depending on the paint type and color you choose. So, it's an excellent idea to chat with a store employee or read the product label for coverage details.
Valspar paints typically work well and deliver acceptable results. You can use a container for painting.
5. Drying Time
Behr paints usually dry quite quickly, which helps you get your painting job done efficiently. The exact drying time may change based on things like how hot or humid it is.
Generally, you can put on a second coat in just a few hours, making it possible to finish painting a room in one day. Valspar paints dry reasonably quickly, much as Behr paints.
The exact drying time can depend on the specific paint product and the conditions in your surroundings, but in most cases, you can apply a second coat within just a few hours if you ask which one is excellent for you.
Valspar's paints are designed to go on smoothly and dry efficiently, which makes the whole painting process easier and faster.
6. Price
In the Behr vs Valspar comparison, Behr paints are an ideal choice for people watching their wallets because they're reasonably priced.
Behr has various paints at different prices, so you can find one that fits your budget and still works well. This is one big reason why lots of homeowners love Behr paints.
Valspar paints come at competitive prices, catering to various budgets, just like Behr. Valspar offers quality paints at affordable rates, making it a cost-effective choice.
The exact price gap between Behr and Valspar depends on the product choices and local store promotions.
Pros and Cons of Behr Paint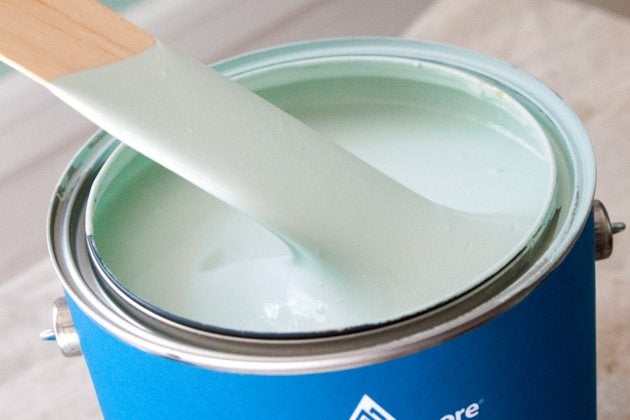 See More: How to Select the Perfect Paint for Your Clay Chiminea
Pros
Excellent Coverage
Durability
Variety of Finishes
Affordability
Low VOC Options
Cons
Limited Availability
Color Consistency
Pros and Cons of Valspar Paint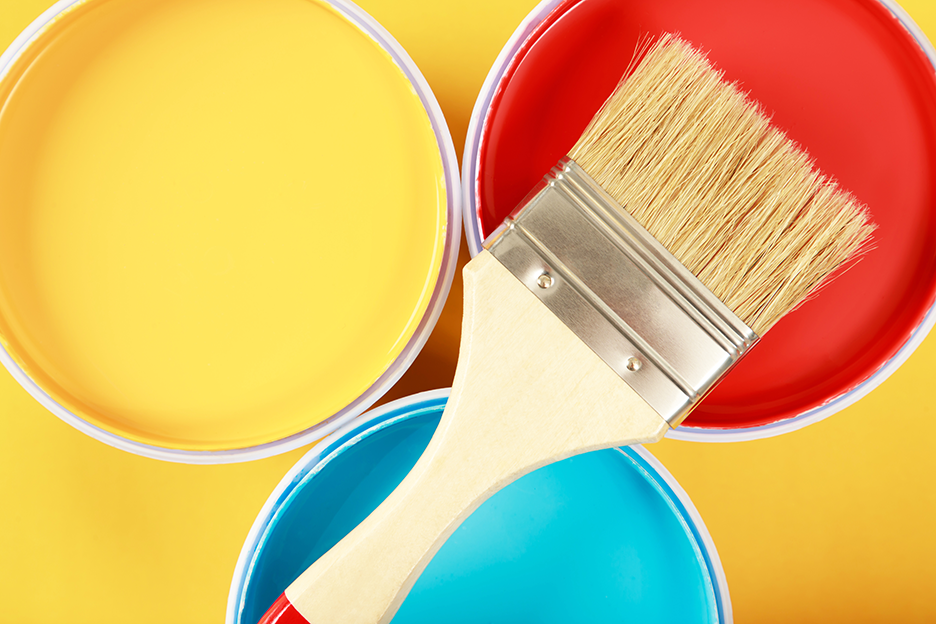 Pros
Good Quality
Smooth Finish
Competitive Pricing
Low VOC Options
Widespread Availability
Cons
Coverage
Drying Time
Limited Specialty Lines
Behr Paint Types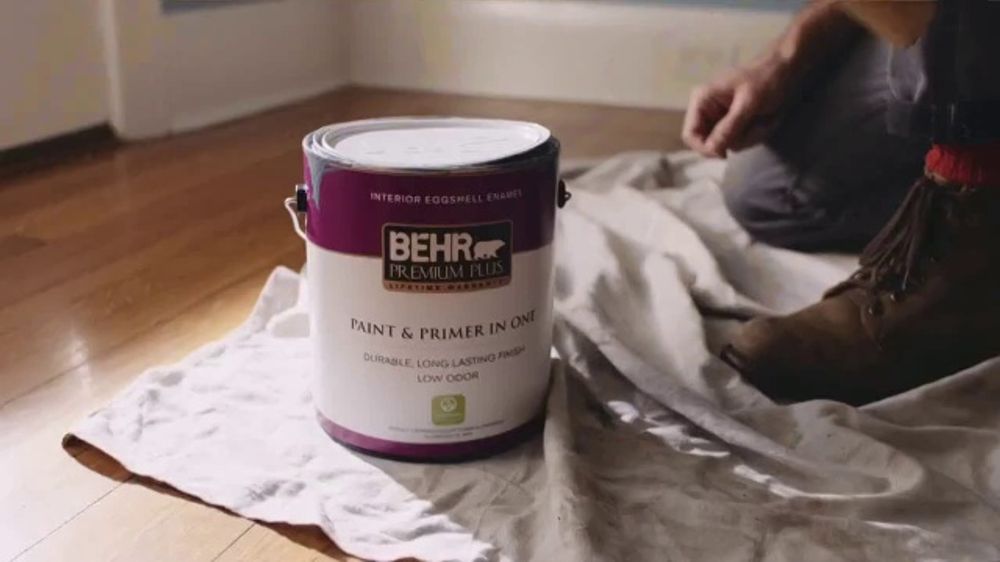 1. Behr Ultra
When going into the detailing of the Behr vs Valspar comparison, you will find Behr Ultra is another flexible paint and primer in one. It is suitable for both interior and exterior applications.
Behr Ultra offers excellent coverage and comes in various finishes, including flat, eggshell, satin, and semi-gloss. It's a popular choice for general painting projects and offers good value for its quality.
Related: Advantages & Disadvantages of Plank Vinyl Flooring
2. Behr Ceiling
Behr Ceiling paint is made just for painting ceilings. It's created to prevent splatter and drips when you paint overhead.
This paint usually comes in a flat finish to hide scratches and reduce the shine of lights. Behr Ceiling paint is an easy way to get a smooth and consistent ceiling appearance.
Valspar Paint Types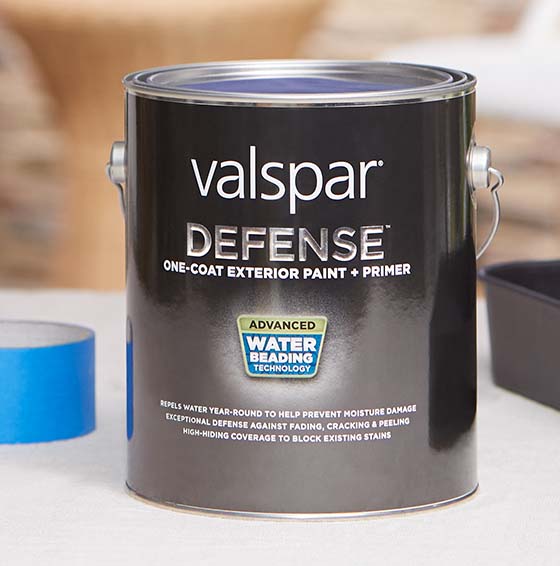 1. Valspar SeasonPlus
Valspar SeasonPlus is an important choice for outdoor painting because it's tough and can handle different weather conditions.
It's made to shield surfaces from things such as hot and cold weather and moisture. You can use this paint on many outdoor surfaces like siding and trim. You can use spray bottles for painting.
2. Valspar Door & Trim
Valspar Door & Trim paint is designed for both indoor and outdoor applications, specifically for use on doors, trim, and areas that get a lot of use.
It's known for creating a long-lasting coating, making it ideal for surfaces that need regular cleaning and handling. You can pick from many colors, and it stays looking nice for a long time, even if coffee spills on it.
Conclusion
The choice between Behr and Valspar can be difficult. After checking both options, it's clear that neither is better. The right decision relies on what you require and what you like best.
Behr paints are known for their durability and wide range of colors. They are great for high-traffic areas and can withstand wear and tear. If you want a paint that lasts a long time, Behr might be your go-to.
On the other hand, Valspar offers a vast selection of shades and finishes, making it ideal for those who want to get creative with their decor.
It's also often more budget-friendly, which can be a big factor for many. Your decision should be based on your project's demands. Think about factors such as durability, color range, and budget.
So, there's no clear winner in the Behr vs Valspar battle. It's all about what suits your needs and style.
Check This Next: Allform Modular Sofa Reviews 2023: Are They Worth the Hype?