If you are planning a house makeover, we have some good news. Getting over your budget limitations becomes easy when you know where to buy inexpensive furniture.
Most of us desire a beautifully decorated home with Instagram-worthy interiors. Our home reflects our personalities; hence, it deserves the best furniture, wall decorations, bedding, seating, sectionals, and more.
The process of buying a house and transforming it into a home requires effort, research, and investment in exquisite furnishings.
However, this change often remains restricted to a dream, as the cost might burn a hole in your pocket.
Below is a carefully curated list of the top 28 online stores where you can find the right piece of home furnishings and decor.
Redecorate your home within your budget and without any worry now.
Affordable Online Shops To Buy Inexpensive Furniture
Would you like a new statement couch for your living space? How about a new outdoor sitting area?
If any such ideas are bubbling in your head, yet the budget limits your ability to take action, here we are at your service.
Take a quick look at these online stores where to buy inexpensive furniture for your home in 2023.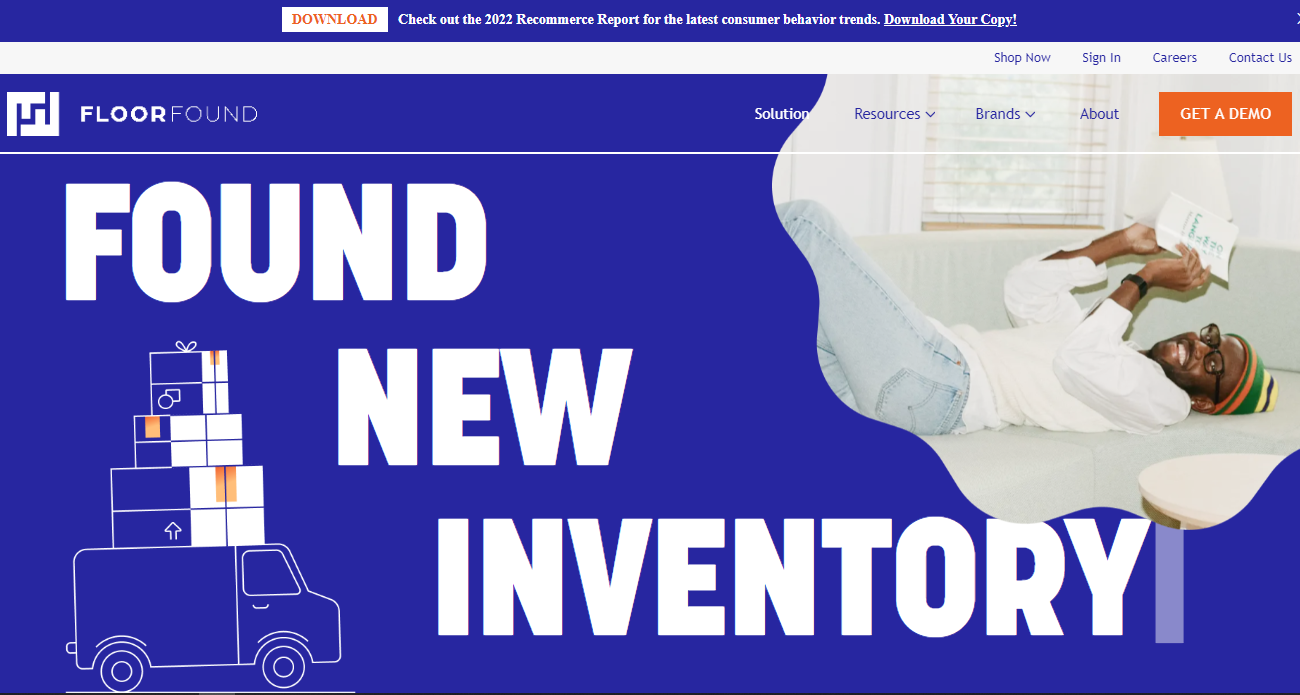 FloorFound is a furniture brand that takes care of a stylish home and a healthy planet.
The idea behind this business is to resell open-box, used, and returned furniture that would otherwise end up in the trash.
The beautiful pieces of decor at FloorFound are redesigned considering their resale factor. You can call it innovation at its best!
Furniture from this brand is resold to create new memories and tell new stories in new homes.
You can pick from a wide range of bedrooms, living rooms, offices, nurseries, and accent furniture at comparatively fair prices.
Similar Post: 14 Best Online Furniture Stores in 2023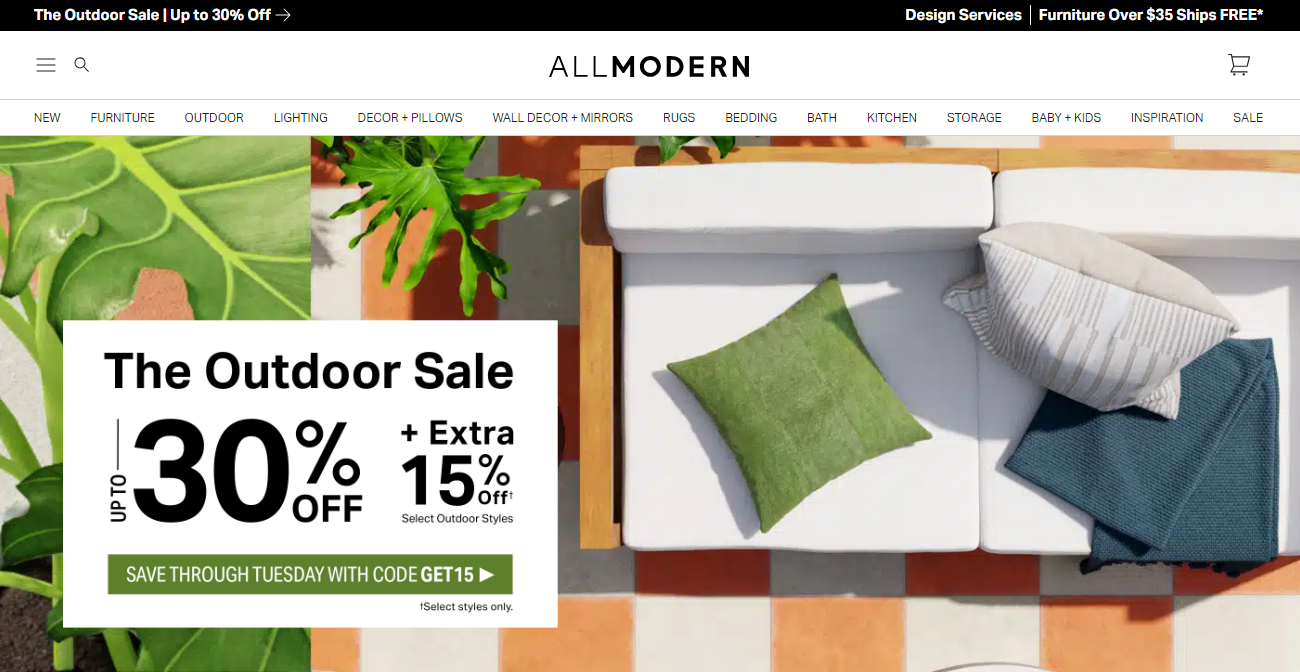 Casual, chic, contemporary, and boho are the vibes at Allmodern. This online furniture retailer offers sleek designs to its customers.
Taking a break from elegance and traditional-themed decoration, AllModern offers more casual and minimalist interior accents.
Beds, chairs, bar carts, sectional sofas, couches, rattan seating furniture, dinner tables, cutlery, lighting—the list goes on.
Besides these high-investment furniture and decorative pieces, you will find luxe rugs, throws, sofa covers, and curtains that your house will love.
The minimalist and fuss-free dining decor is a personal favorite. AllModern also offers free design services and professional design tips for their customers.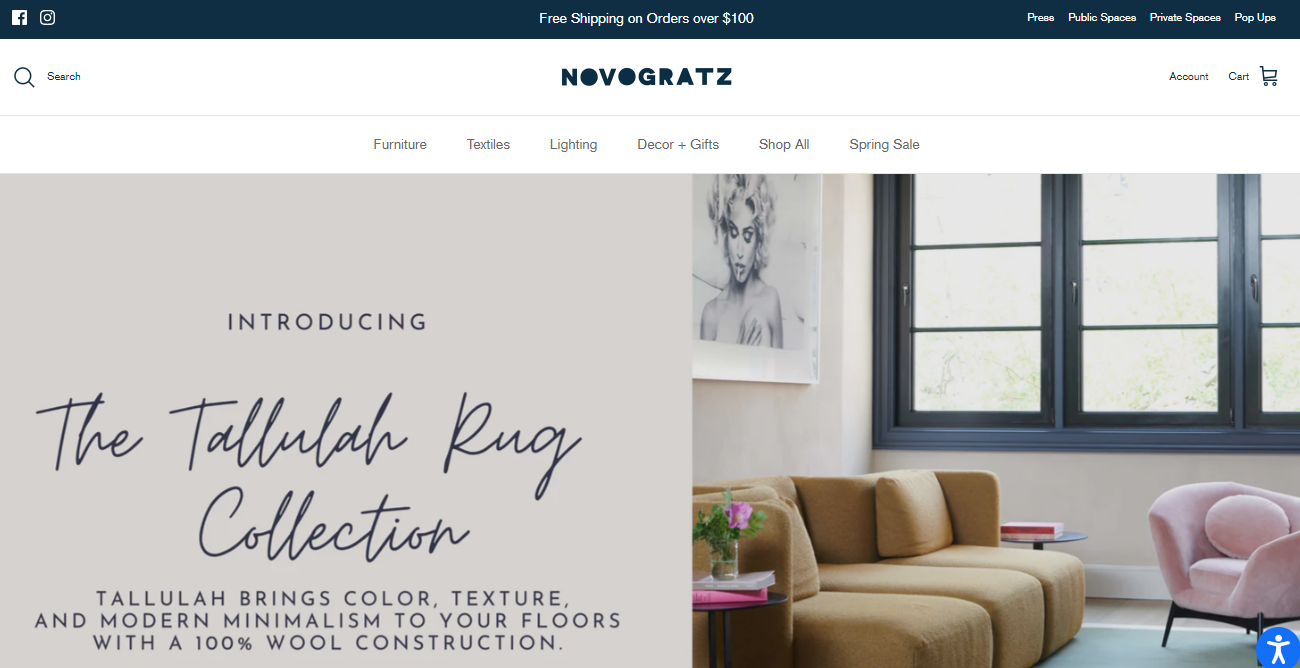 Started by home improvement professionals Courtney and Robert Novogratz, this brand is a stunning online store for contemporary home adornment.
This brand offers everything from furniture to textiles, lighting, decorations, and gifts. Sleek, minimalist, contemporary-style interior pieces that add elegance to your home.
In their new Kaia rug collection, you will find beautiful mid-century modern-inspired shades and check patterns.
The "Room in a Box" section is an innovation conceived to accumulate furniture sets needed to complete the look of a living room, bedroom, kitchen, or home office.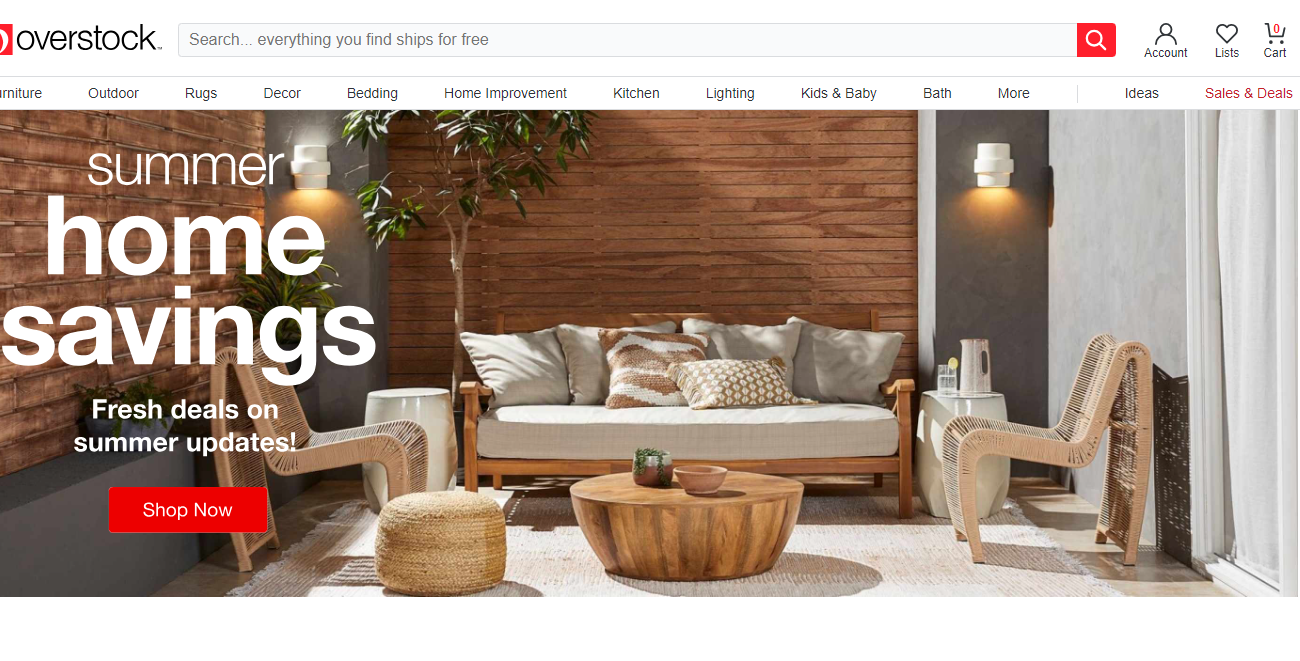 Are you planning a whole house makeover and have a lot of furniture to add to your wishlist? Overstock is where you can find inexpensive furniture for every corner of your house.
Overstock has a massive selection of timeless, stylish, and aesthetic furniture. A dedicated section to the latest trends helps you pick that beautiful leather chair for your study room.
Whether you prefer mid-century modern, traditional, or rustic farmhouse interiors, this brand will have everything to fit all budgets.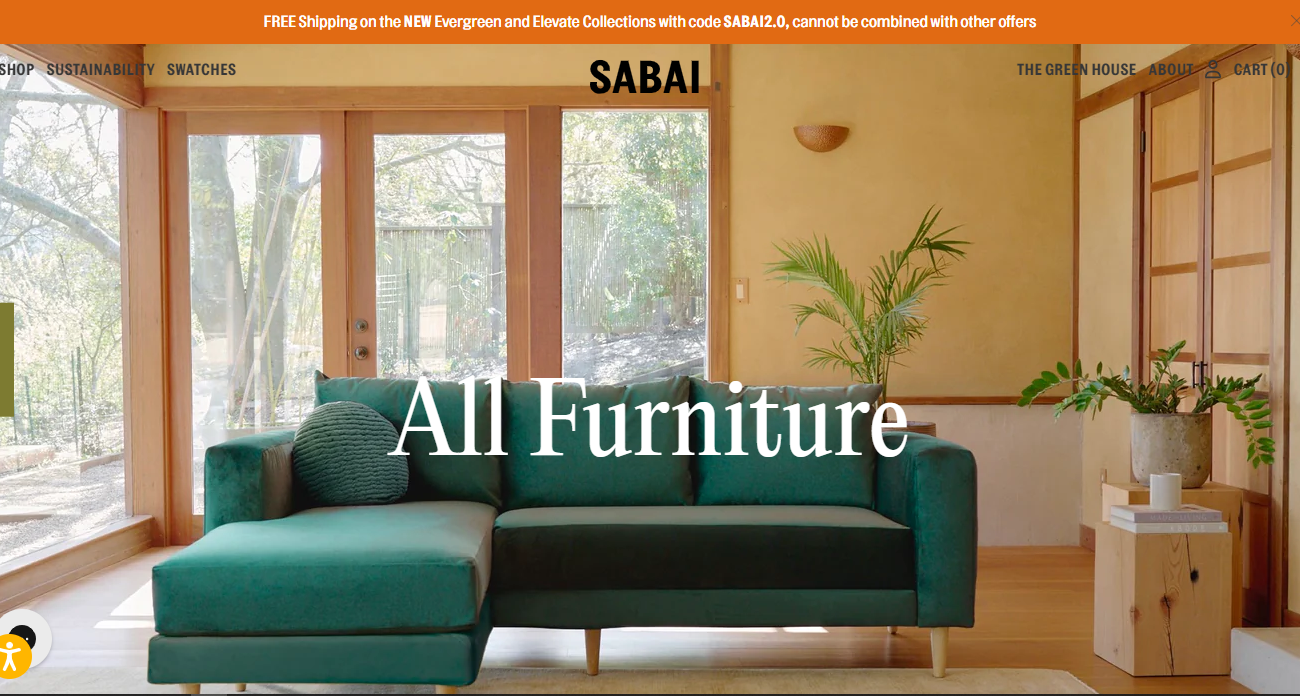 Sabai is a small, wholesome furniture corner on the internet. Here you will find sustainable furniture that is good for your home and the planet.
It is a woman-founded brand dedicated to durable furniture made in America.
Find matching ottomans for your coffee table, sectional sofas, sleek couches, and much more furniture made from recycled items like plastic bottles.
The fresh arrivals include contemporary semi-side tables, club chairs, and slipcovers. Sabai is a furniture store that has a higher price range.
However, you will save a lot over the years as this brand offers "Repair, Don't Replace" for every piece of furniture they sell.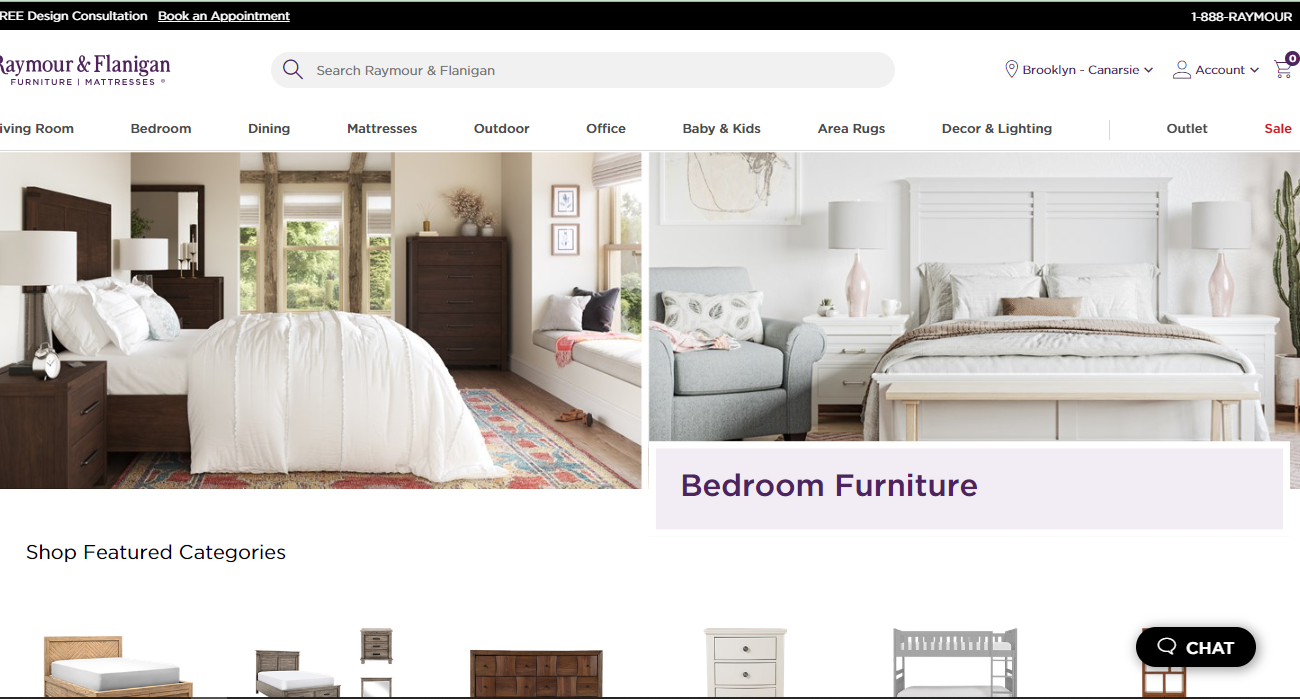 Raymour and Flanigan is a place to find inexpensive furniture for every type of room in your house.
This online platform has special features like the 3D Room Planner, which will help you design rooms with sectional sofas, couches, coffee tables, cabinets, bed sets, and more.
The luxurious leather sofas, soft and furry rugs, dressers, chests, and recliners are some of the most loved pieces of furniture available on the site.
However, if you have a dedicated office space in your home or are looking for furniture, you will find excellent statement accents at Raymour and Flanigan for that as well.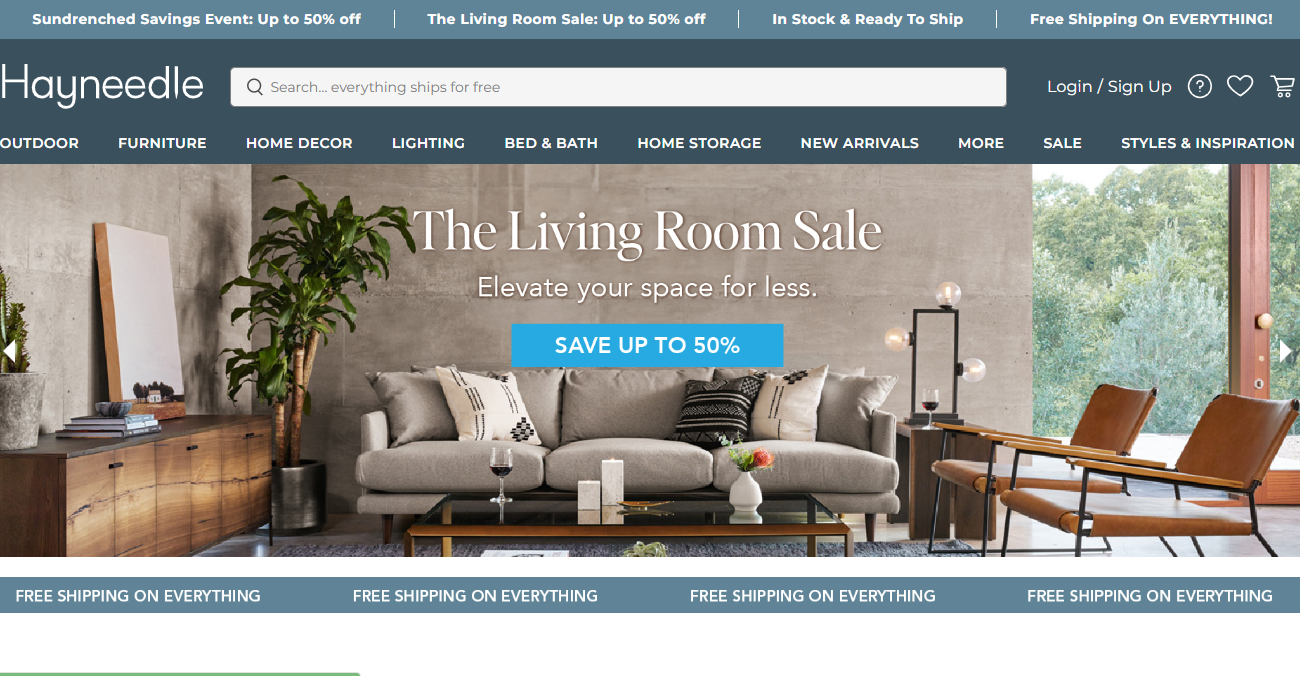 Hayneedle is an old folk in terms of affordable furniture stores. This brand belongs to the Walmart group and is known for its years of experience in dealing with sustainable furniture.
Invest in timeless pieces of furniture that will amplify any style of interior decoration. The brand specializes in different themed furniture for your Patio.
Also, the shop by category section on Hayneedle makes it easy for customers to find the ideal furniture pieces for their homes.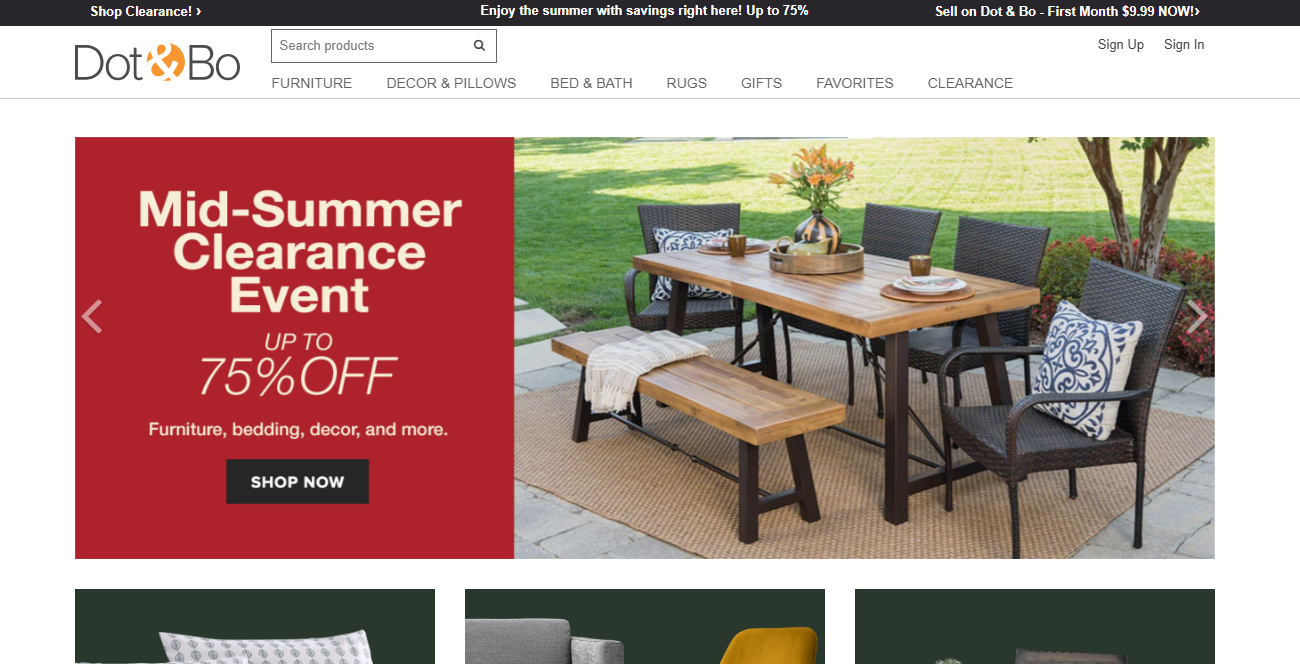 Dot and Bo is a fun, quirky furniture store where you can find decorative interiors for your home ranging from $50 to $5000.
Find your favorite furniture brands and pick up sofas, chairs, pillows, pullovers, rugs, lighting, office essentials, and more at prices like never before.
The clearance section on Dot and Bo offers up to 75% off on their furniture.
Also Read: What is the Best Time to Buy Furniture, Says Experts?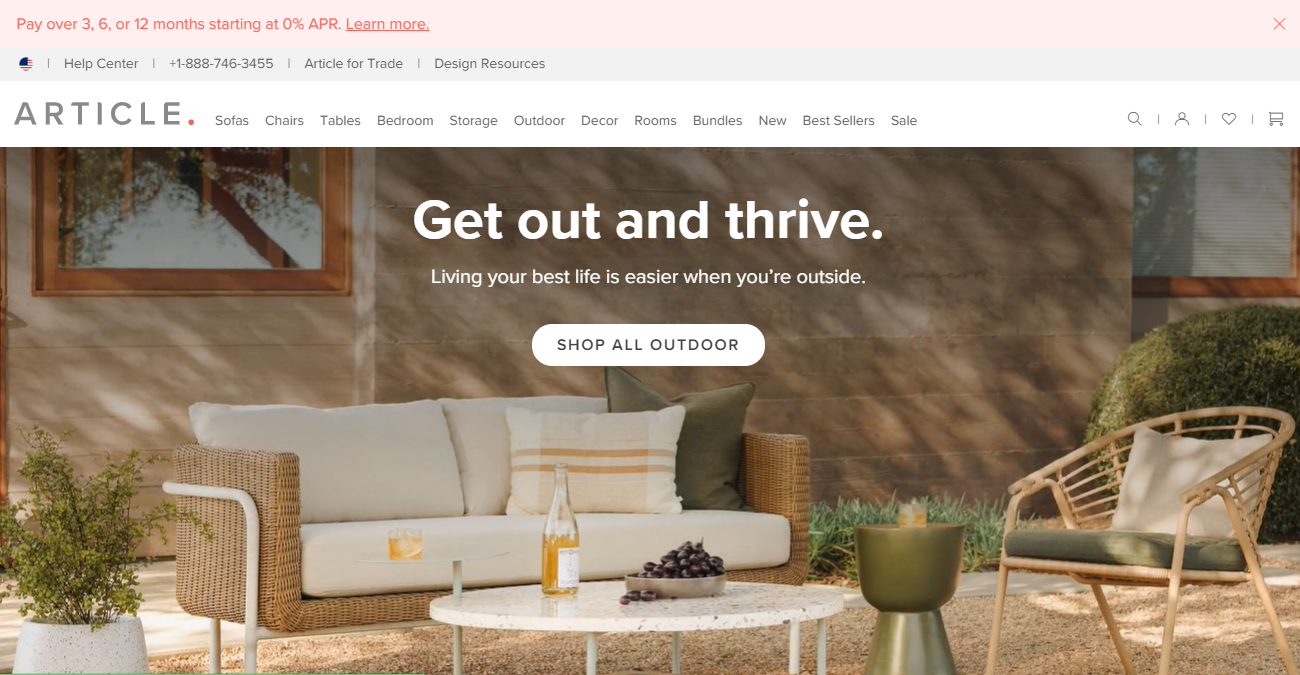 The article is a store, in case you do not mind taking a break from places where you can find inexpensive furniture and checking a rather premium furniture collection.
Contemporary, sleek, and clean are what define the article. You will find accent furniture inspired by mid-century modern and Scandinavian styles.
Their outdoor dining section is where you will find stylish and aesthetic furniture for your home.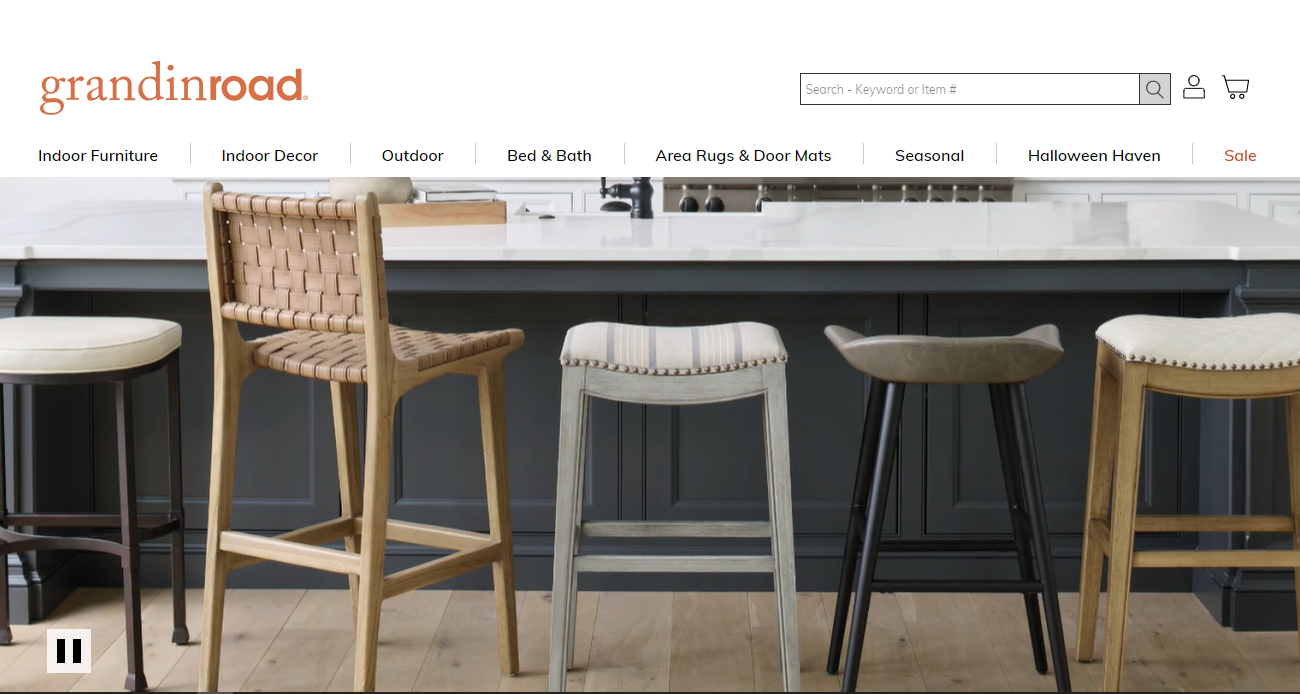 What furniture are you looking for? Pet beds, bar chairs, single sofas, contemporary chairs, cabinets, ottomans, desks, love sets, bookshelves—you name it, and Grandin Road will present it at your doorstep.
You have a huge variety to select from on Grandin Road. Pick any traditional or statement piece that suits your taste. This shop often offers discounts to make their furniture accessible to everyone.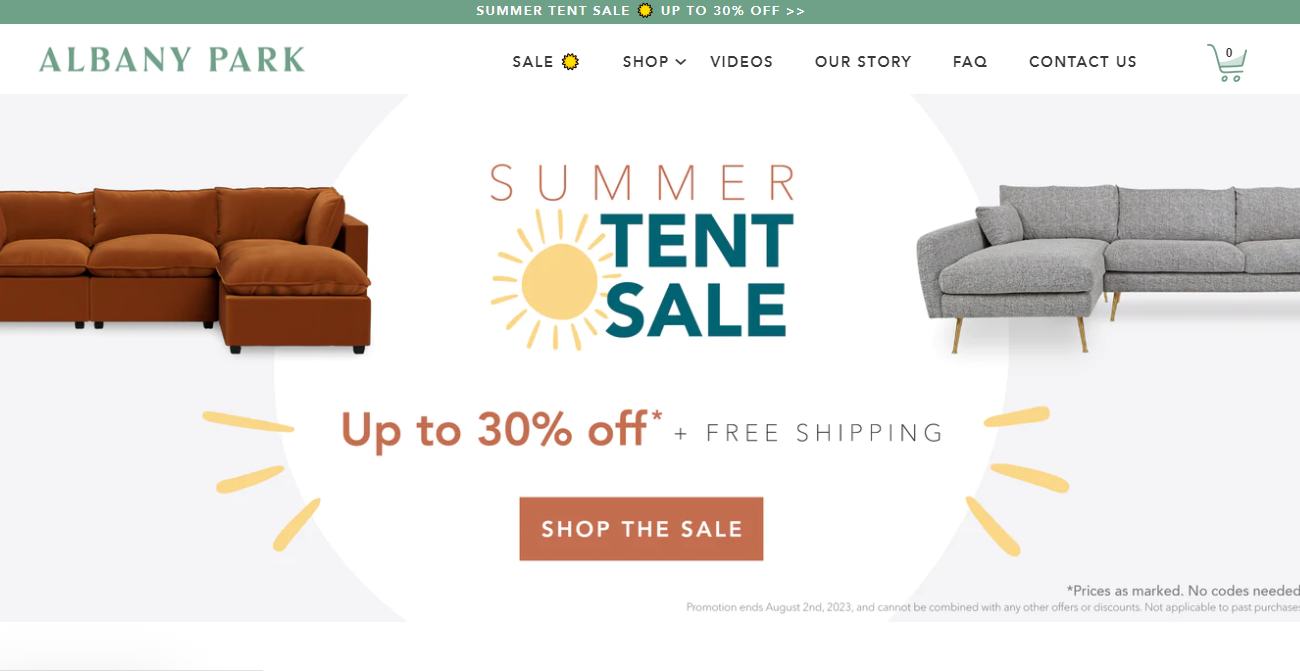 Furniture shopping for your interior could be overwhelming due to the overflowing options, expensive price tags, and lengthy delivery periods.
Albany Park is a business that identifies the overwhelm related to furniture shopping.
To help you with an easy search for the perfect sofa, Albany Park offers three statement pieces that fit well in any interior atmosphere.
Fast and free delivery, affordability, A+ customer service, and easy assembling of their furniture make this brand a must-visit furniture store.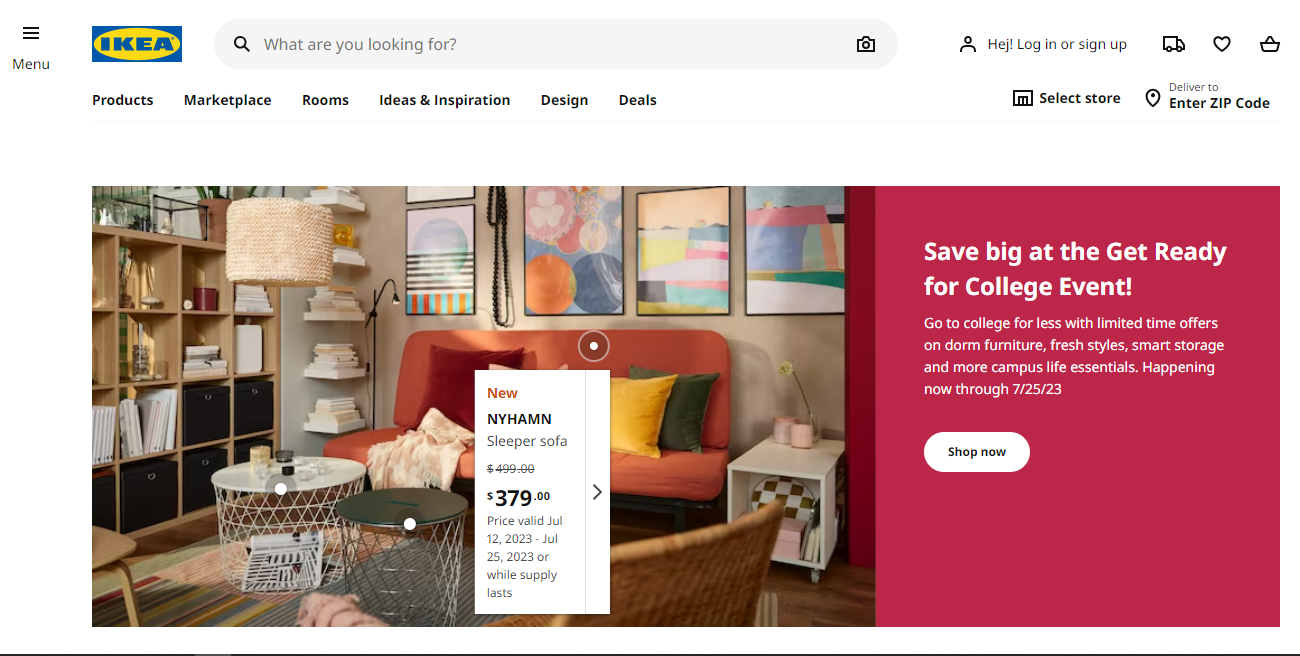 The Swedish brand Ikea has taken over the market with its super-functional and easy-to-assemble furniture for your home.
Taking care of all the necessities, Ikea is a must-visit place where you will find inexpensive furniture.
The fun is that you can assemble all the parts of the elegant furniture that they deliver to your doorstep. Take out your tools and add your personal touch to a favorite pick for your kid's bedroom or home office.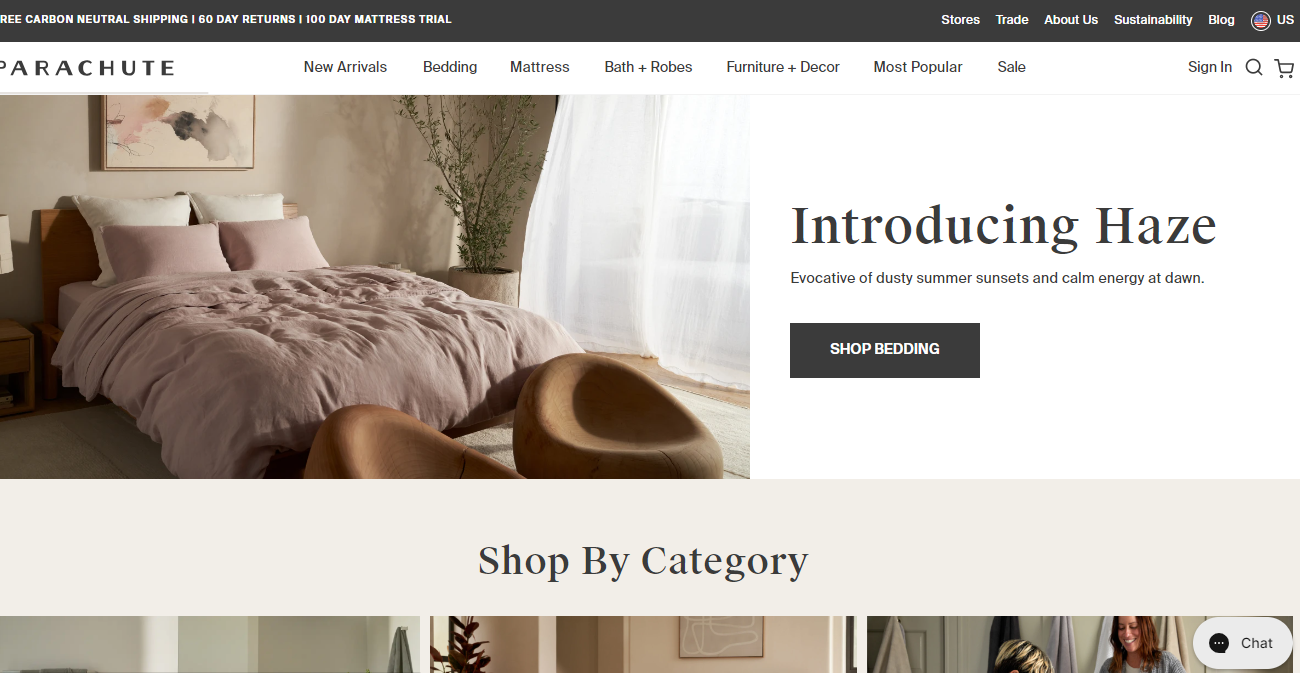 Who does not love the idea of cozy bedding after a relaxing, warm shower after a long day at work? Well, if you are no exception, Parachute is where you find inexpensive furniture.
This online furniture brand specializes in bedding and bathroom essentials.
Whether your bed needs a makeover for the upcoming winter or your bathroom needs a stylish change, Parachute has got you covered with quality furnishings.
The soft and luxe robes from Parachute are a personal favorite. The 60- to 100-day return policy for their items makes this brand stand out.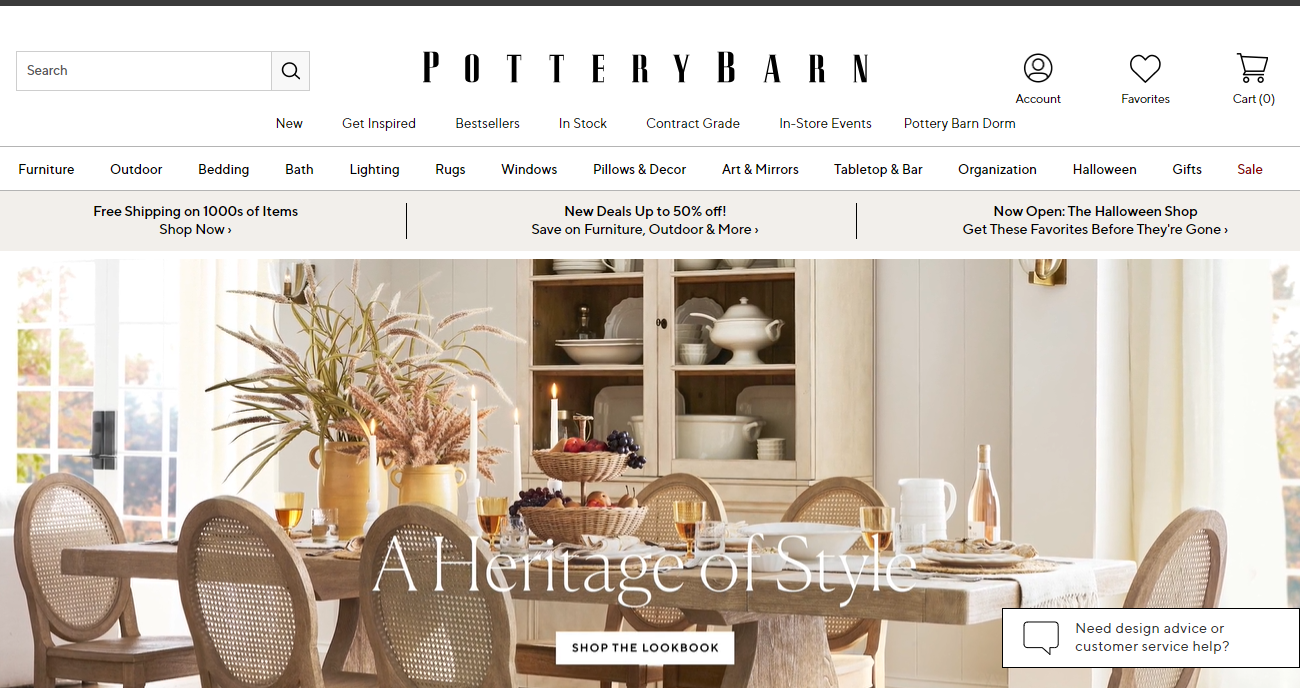 If you are in love with the rustic interior decorations trending all over the internet, visit Pottery Barn. An online shopping store full of rustic aesthetic furniture.
Earthy shades, distressed style, and natural reclaimed wooden furniture are all over the site.
Starting with chairs, dining tables, storage pieces, cabinets, bedding, planters, lanterns, and cutlery, the list is never-ending with a rustic feel. Find rustic ways to relax your space with Pottery Barn.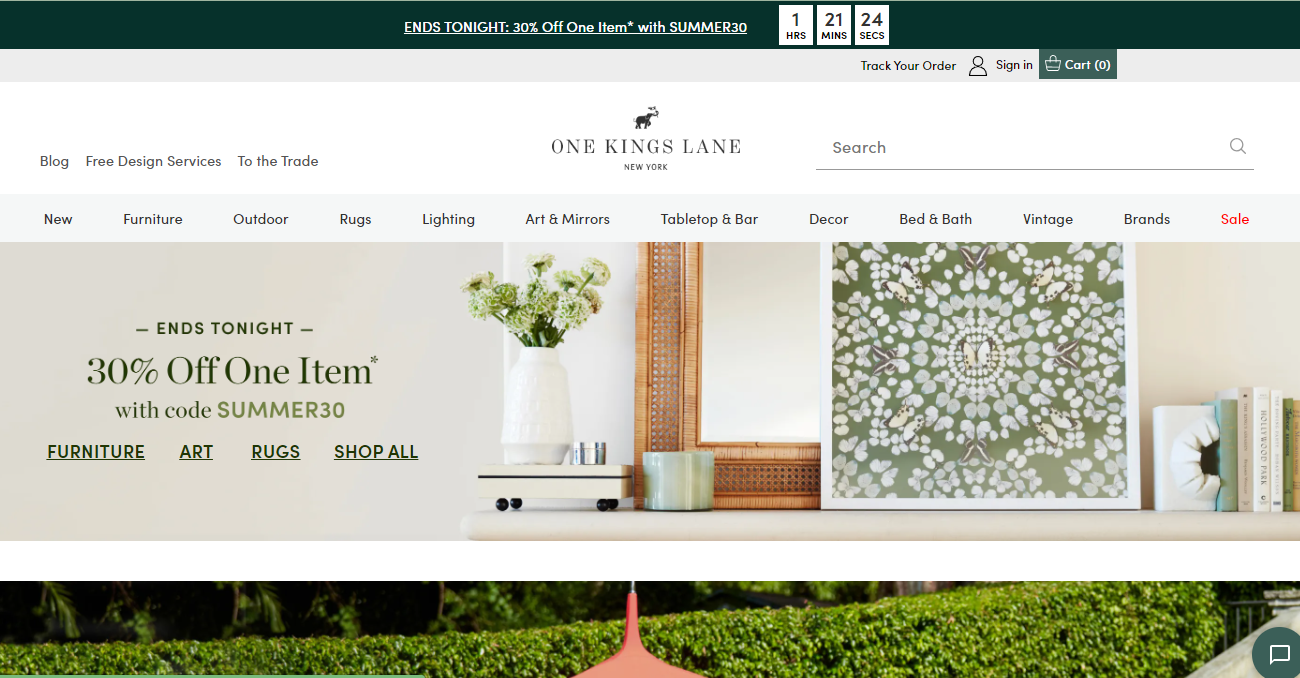 Would you like a Bridgeton-style decoration for your house? If yes, One Kings Lane is just the furniture store where you can find inexpensive furniture.
The shop has everything from traditional to contemporary-style accent pieces for your interior with a touch of grandeur.
Pick from a plethora of patterns, colors, and materials to style your interior with a hint of luxury. Their latest vintage finds section is where you will find the decoratives worth gatekeeping.
See More: 5 Stylish Wicker Patio Furniture to Glam Your Outdoor Space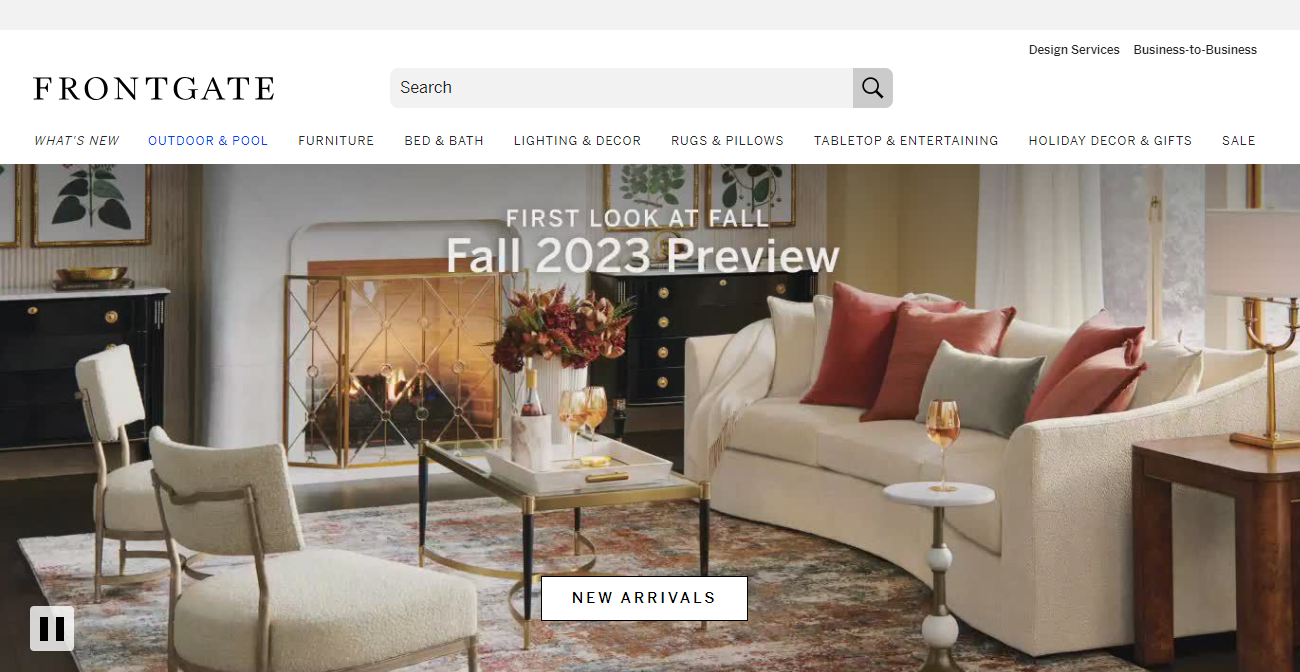 Do you enjoy spending time near the pool area? Or do you love reading a book while sipping coffee in your outdoor garden?
Whatever your preference is, make the outdoors more comfortable with some extraordinary furniture from Frontgate.
Their massive collection of wicker, teak, and aluminum furniture will help you style the outdoor area into a more comfortable space.
Do not forget to check out their Lighting and Decor section for a few alluring decorative pieces.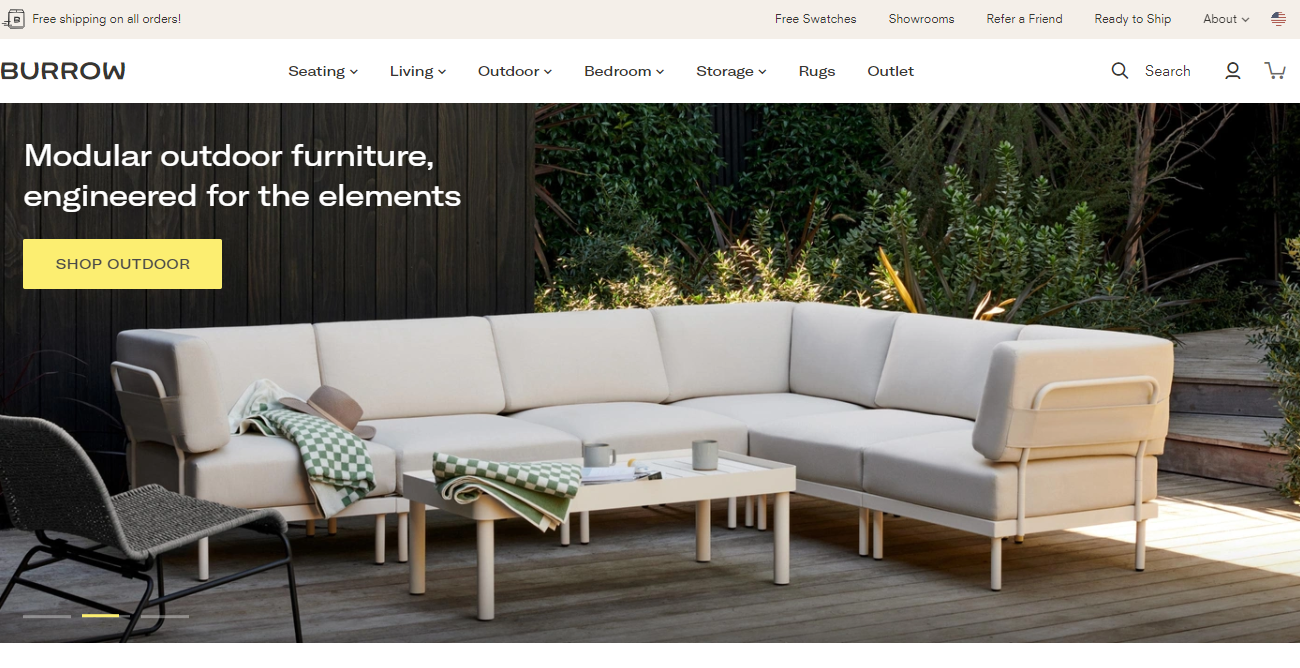 Burrow is where to buy inexpensive furniture if you love customization. An online platform where professionals design and build award-winning furniture for your home.
Choose from their range of sectional sofas and couches crafted to fit any space. You can notice clever designs this shop offers for bookshelves, tables, outdoor seating, and more.
Keeping the health of planet Earth in mind, Burrow uses forest wood, steel hardware, and top-grained Italian leather to offer durability with style.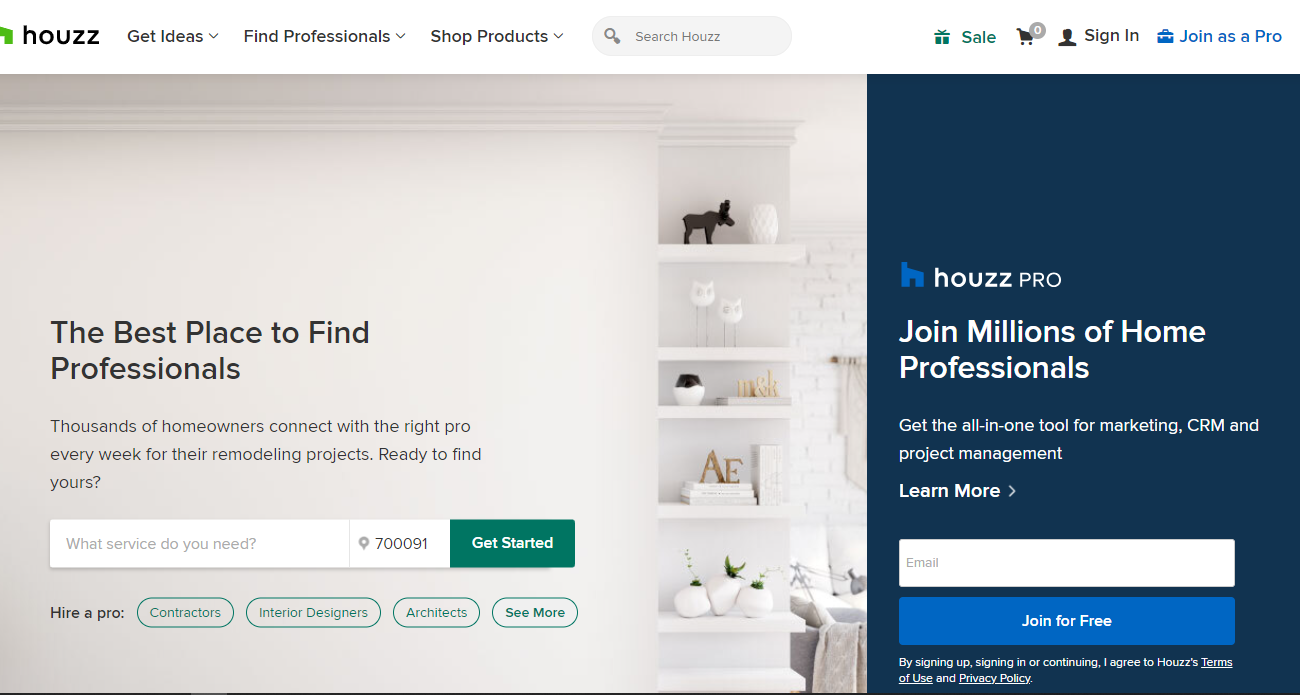 Houzz is a one-stop solution for all your home-related problems. Starting from statement furnishing for your space to expert professionals to help you bring your dream home to life.
If you are unsure which style or theme will elevate the natural specifications of your house, browse through images on Houzz.
Rely on your research skills to find some of the best and most affordable furniture for your kitchen, bathroom, bedroom, and outdoor space.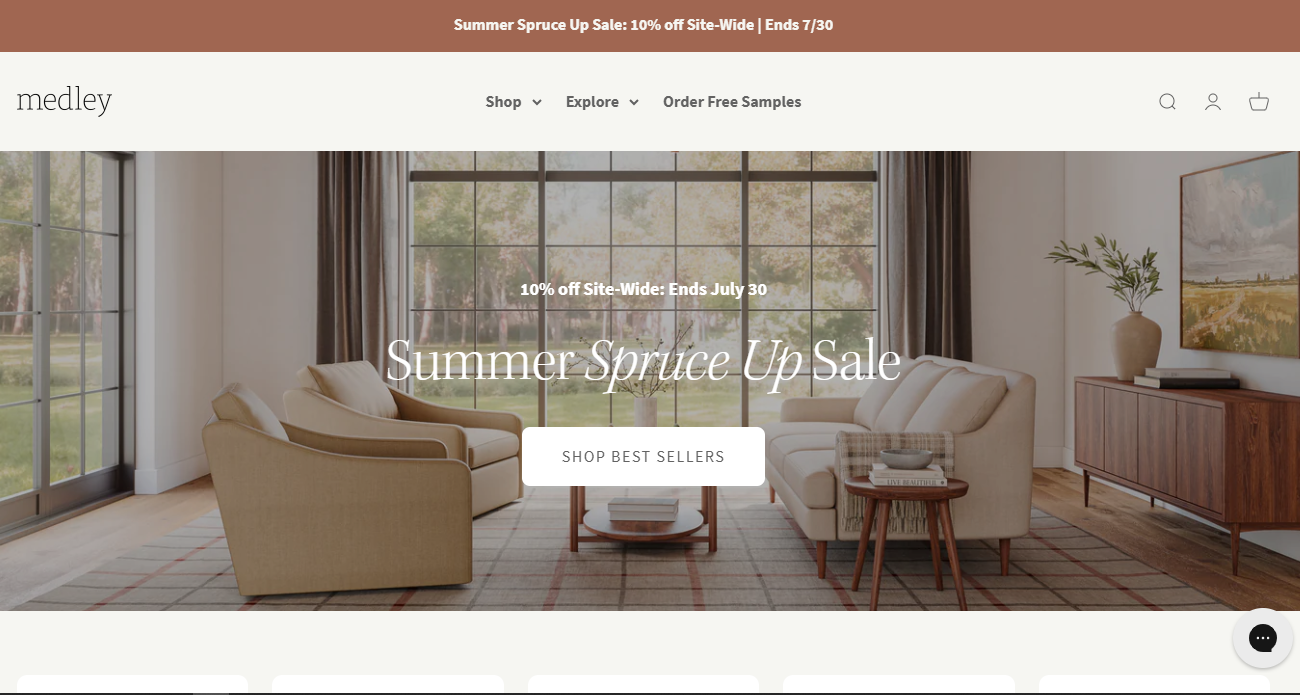 Medly is known for its sustainable, simple, and neutral minimalist furniture. The muted earthy tones set the vibe for a modern, rustic-looking interior decoration.
If you would like to keep the interiors restrained and add a zing of muted tones for this fresh house makeover, visit Medley.
Their fine craftsmanship is also something to be appreciated. Medley is also a beautiful shop where to buy inexpensive furniture for your home in 2023.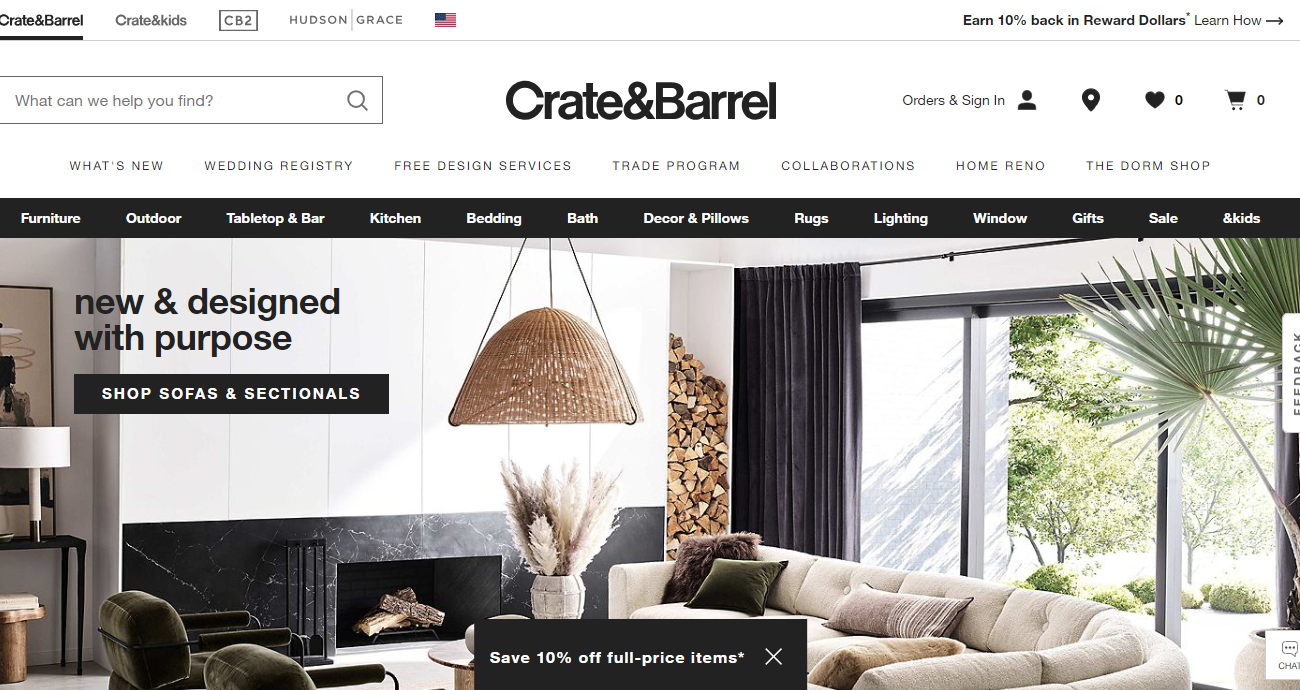 Create and Barrel is known for its super-affordable, stylish statement furniture. You can style the entire house with their massive collection of indoor and outdoor furniture.
The couches, sofas, and wooden sitting furniture deserve special mention for their quality and affordability.
This online furniture store is worth every hype for the wide variety of interior decoration pieces they stock. Visit Crate and Barrel and decorate your living room like a pro.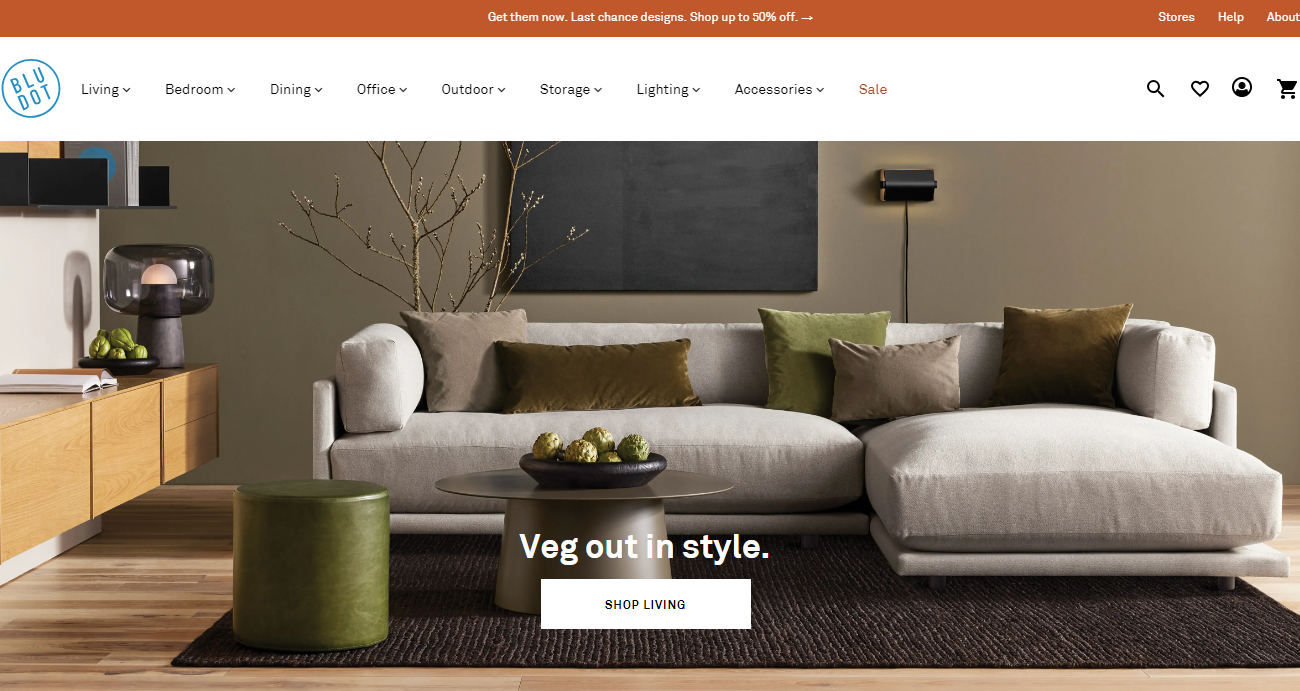 Would you like to have some fun with your furniture? Check out Blu Dot for its fun, sharp, sleek, contemporary-themed pieces of furniture.
Design an aesthetically pleasing modern interior with creative patterns and styles this online furniture store offers.
Breaking the monotony of muted shades, the peppy furniture by Blu Dot will elevate your room in undeniable ways.
Related: 17 Top-Rated Furniture Brands in 2023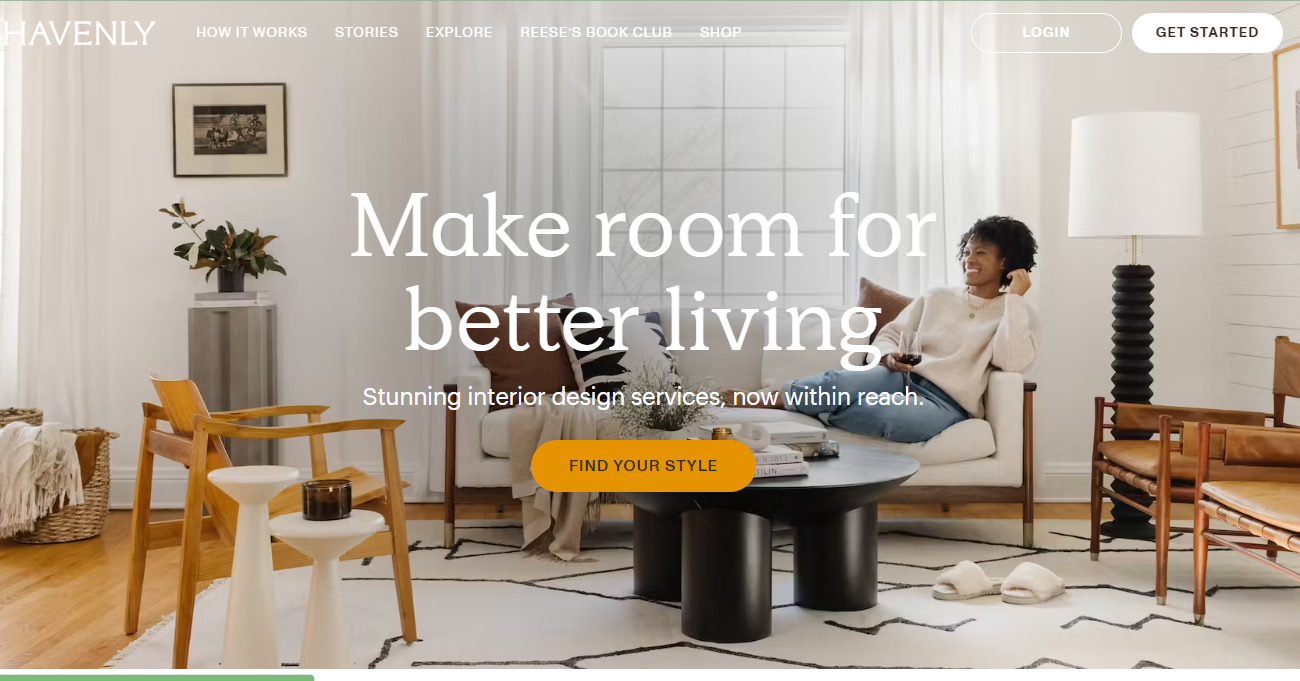 Are you unable to reimagine your living space? Or do you need expert advice to plan a stylish interior that caters to your lifestyle needs?
Havenly is your store where you can buy inexpensive furniture. This online platform helps you understand the furniture requirements best suited for your personality and lifestyle.
A team of professional designers who offer consultations at affordable prices to help you plan your dream house makeover.
You can also shop for a variety of designer furniture and statement accents for your interiors at Havenly.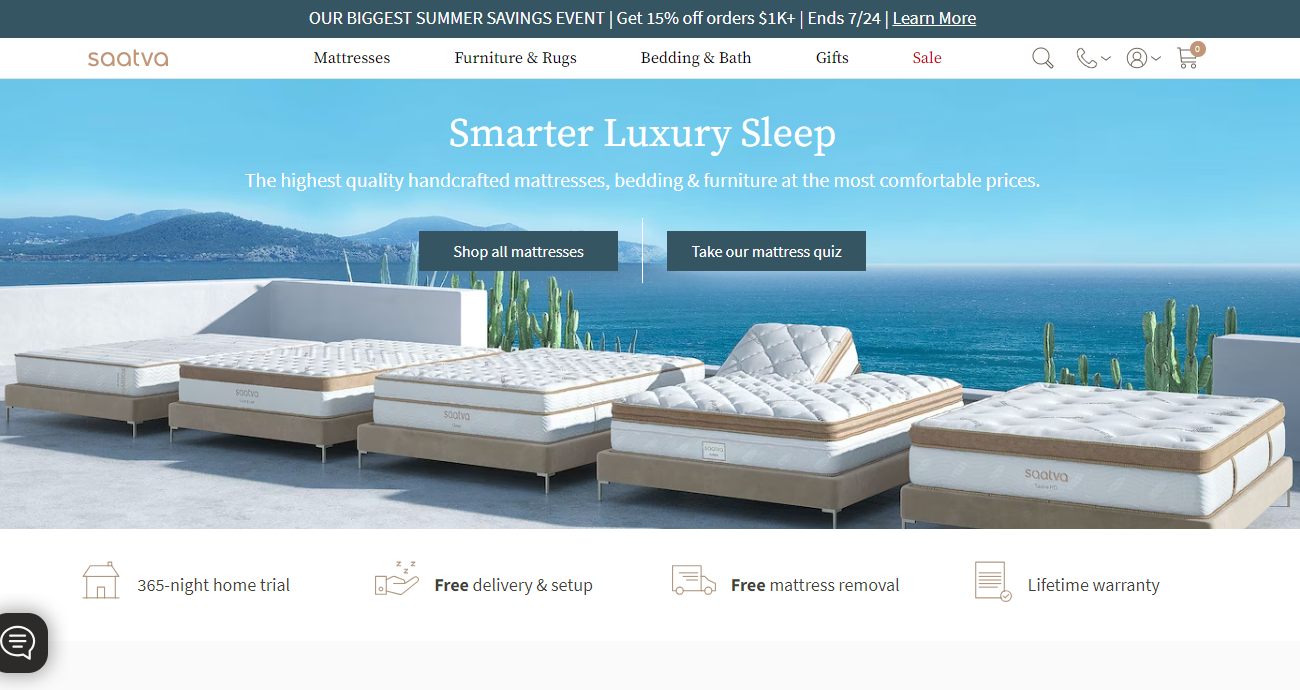 Is your mattress hurting in the back and keeping you awake all night? But the cost of a premium bedding upgrade stops you from making the much-needed change.
Well, Saatva is at your service. This furniture store offers premium bedding and quality mattresses at a reasonable price. Undoubtedly, Saatva excels at its bedding range.
However, you will also find bed frames, rugs, pillows, and other furniture to amplify your bedroom interior.
Cozy, relaxed, and warm bedding at affordable prices will help your dream bedroom become a reality.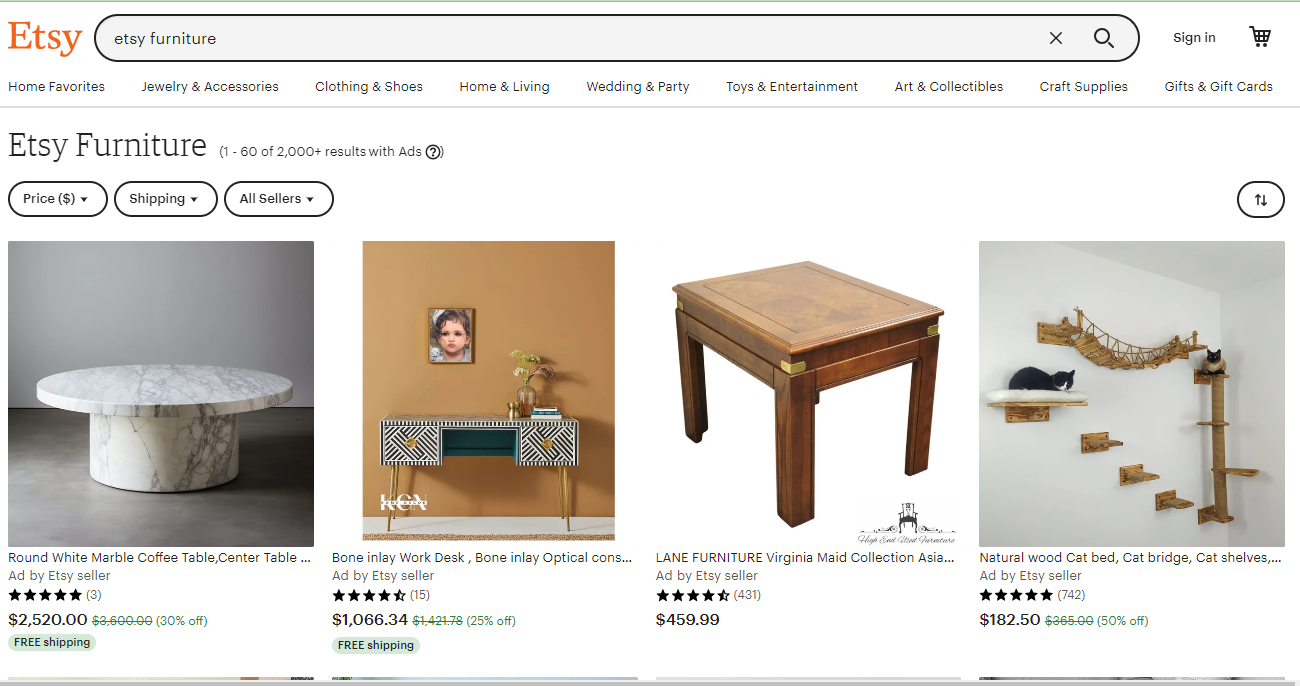 Are you looking for vintage furniture for redecorating your indoor space? You will find it on Etsy! This online store is a treasure chest.
Thousands of small-scale sellers list their best pieces of furnishings for stylish interior decoration. The secret to finding your desired piece on Etsy is research.
If you know what you are looking for to complete the look of your refurbished living space, Etsy has it in stock for you. Pick from a plethora of vintage and modern statement pieces for your home.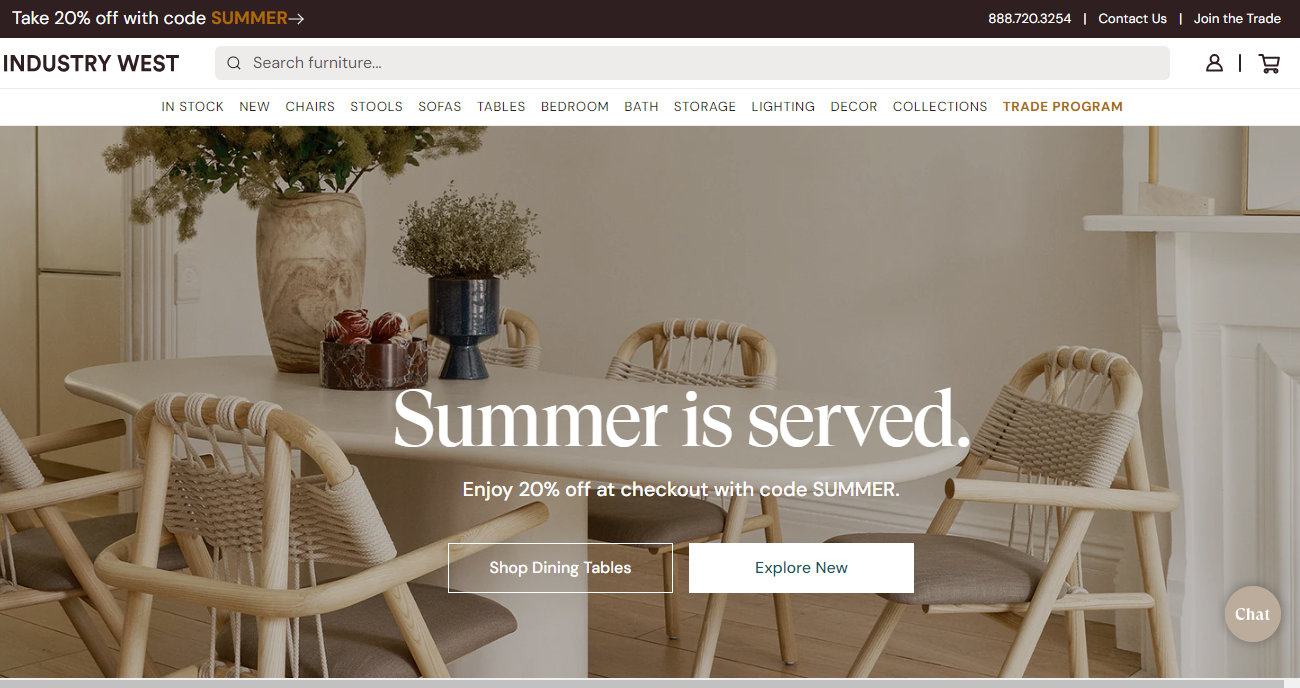 Do you love mid-century-style furniture for your home? Industry West offers deep, elegant, leathery, and wooden furniture that will uplift the overall look of your house.
Choose from statement chairs, leather couches, stackable wooden chairs, cane furniture, and bedding.
However, this online store is experimenting with whimsical ideas on curved furniture to catch up with modern decoration trends.
Their best-selling collection is a series of contemporary, artistic, and organic furniture offered at affordable prices.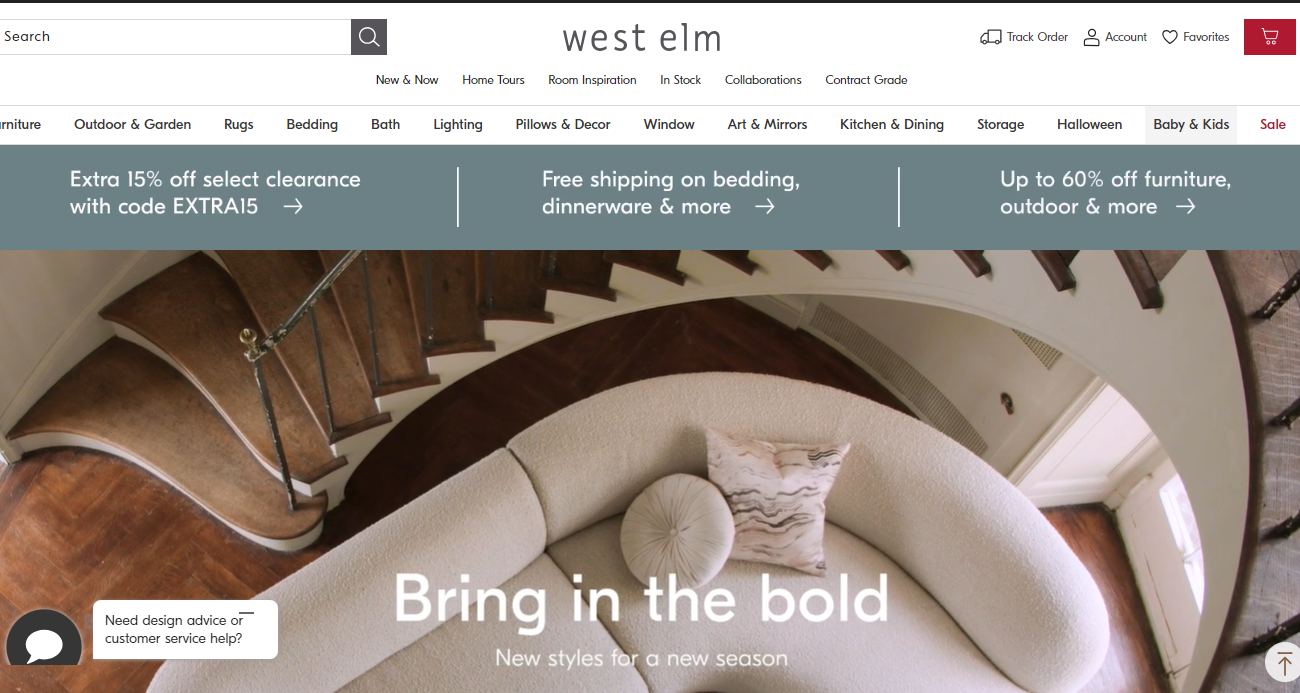 Whether you reside in a big garden house or a small studio apartment, West Elm has furniture to fit anywhere you would like.
Warm, earthy, neutral, and minimalist is the vibe that West Elm swears by. Find sustainable furniture for your dream house makeover at this online furniture store at super affordable prices.
Whether you need a comfortable yet neutral chair for your home office, a soft, nature-friendly rug for your kids' room, or warm, neutral bedding for a minimalist bedroom interior, you will find everything at West Elm.
The best part about this furniture store is the discounts they offer.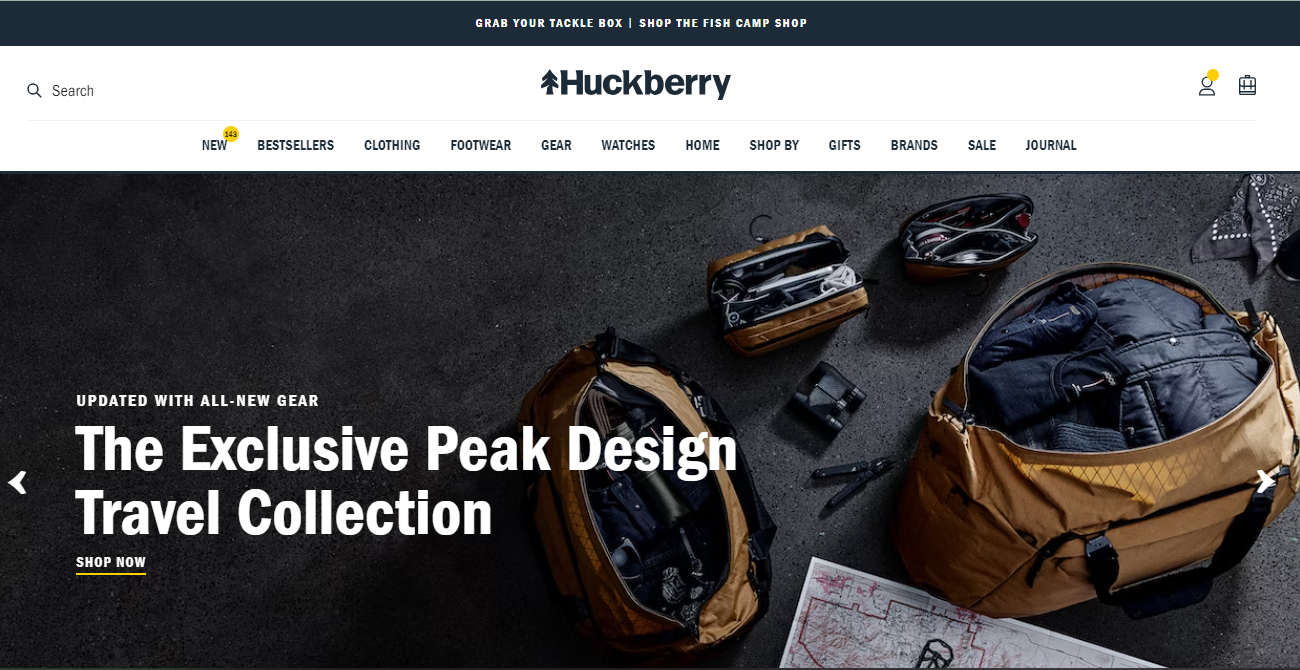 Huckberry is an unusual place where to buy inexpensive furniture. This online store is more of a rugged, masculine lifestyle brand where one can find premium everyday items.
However, the home section is a hidden treasure chest. You will find statement accent pieces, mostly handmade and off-beat, which you won't find at other online furniture shops.
Pick any decorative piece that catches your attention and cherish it for life. Your home will love these details from Huckberry.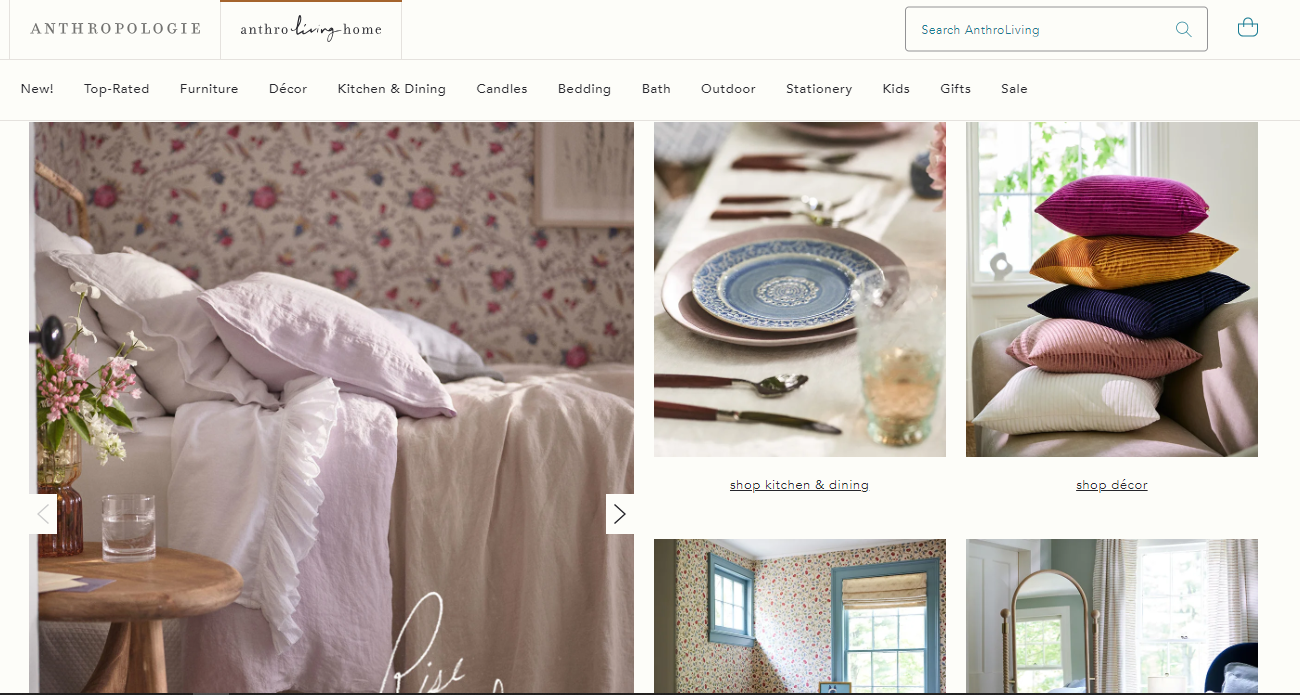 Our final destination where you can buy inexpensive furniture online is Anthropologie. This online shop is a one-stop solution for all your warm interior decoration desires.
You can expect a lot of pink accents, prints, warm, cozy bedding, statement pink couches for your living room, and so much more.
The brass ornaments might be an artistic decorative piece for your home. The top 3 sitting pieces, highlighted on the site, will add to any luxe and stylish living room.
You can also choose from rattan furniture pieces to refurbish any outdoor sitting area. 
Summing It Up
All in all, when COVID locked us indoors, we realized the importance of a pleasing interior atmosphere.
We unveiled plenty of secrets about the idea of being at home and rethought interior decoration.
Updating your home for this newfound lifestyle could be challenging and overwhelming.
However, as your home is an extension of your personality, you must pick the best furniture.
The art of telling stories with your interiors reaches its finest with these top online furniture stores.
You will find some of the best pocket-friendly, stylish, and practical furniture in these online stores.
Comment below about the shops you visited and what your favorite picks were amongst them.
Check This Next: Sofa and Couch Dimensions: All You Need to Know
Frequently Asked Questions
What Are the Signs of a Quality Online Furniture Store?
A trustworthy online furniture store will always highlight the material they use to build furniture.
A quality store always takes pride in the fabrics, wood, metal, and craftsmanship they use.
Look for the brand's USP and keep a keen eye for details before deciding where to buy inexpensive furniture online.
What Questions Should We Ask at An Online Furniture Store?
Before you buy a beautiful piece of furniture from an online store, double-check its whereabouts.
Ask if the business offers custom furniture for your indoors, charges for their custom-built products, and how to place orders.
You can also ask for details about the delivery time, the quality of the raw materials, and the installation charges. 
What Defines the Quality of The Furniture?
The build, shape, sturdiness, and strength are the features that define the quality of furniture. Your interior decoration is an investment.
They do not change these house decorations every day. Hence, it is crucial to focus on the build and sturdiness of the material to ensure their durability with everyday use.
Invest time in detailed research before deciding where to buy inexpensive furniture online.