The bohemian interior is a perfect set-up for a house that is classy yet a little fashionable. It is a mix of culture, life, and different elements that bring color and texture to your house. Bohemian interior designs are quite popular these days among people who like to opt for extensive fashion and love traveling.
The decorative elements under the bohemian interior design are quite similar to each other in textures and pieces, but no room looks similar. It is going to have your own touch and your vibe that will reflect all over. It is popular all over the world, and every area has its own take on it.
If you are someone who is looking to re-decorate their space in Bohemian Design, then stick to the end.
What is Bohemian Interior Design?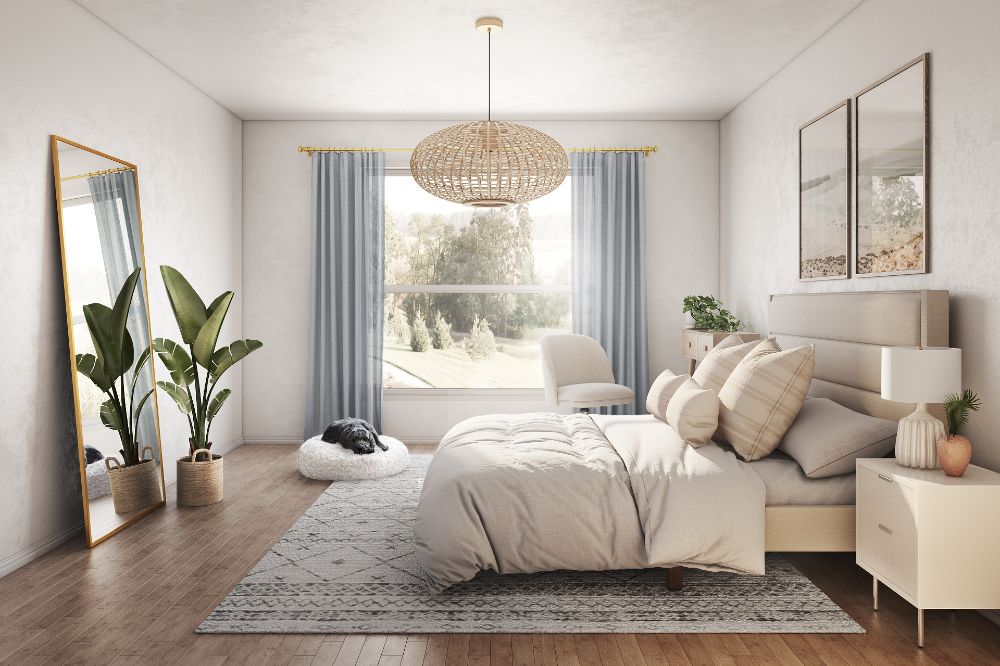 Bohemian means artistic, and it was invented in the late 19th century in Paris. The style gets its origin from the French Bourgeois who moved to other parts of the country to find something artistic and unique. Bohemian style is represented all over and can be seen in clothes, jewelry, and interiors.
Bohemian interior designs, popularly known as boho, are something that is out of the box and does not follow the rules of regular design. In other words, one can say it is a clustered representation of style and elements. It is a mix of colors, elements, and textures that have a modern and traditional touch to it.
Bohemian interior designs are perfect for people who like to represent their style and vibe through the house. It is meant to celebrate the free spirit and easy-going nature of people. It is not well-settled but looks chic and classy on its own.
Hence, now you know what it means and where it originated from, let's move forward and study different elements.
Bohemian Interior Design Elements
Bohemian Interior design includes various elements, and all these elements help one achieve a beautiful home. We have created a list of one of the best elements that you should include in your bohemian interior design.
1. Boho Furniture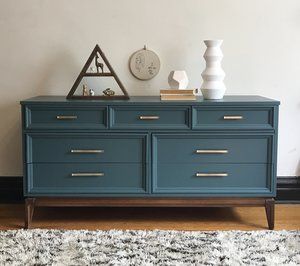 Bohemian Furniture is usually vintage and ancient. People usually collect stuff that goes way back in history. So, if you are planning to get bohemian furniture, then you should go for ancient and unique pieces. Explore local shops that sell such kinds of furniture.
You can get it customized by adding different chairs and rugs. You can also go for some oversized pillows and throwovers to give a more comfy vibe. Additionally, adding some comfortable sitting safes like lounges and low beds can add more to the bohemian vibe.
Similar Post: 14 Blockbuster Ideas from Studio McGee's Kitchen
2. Bohemian Colours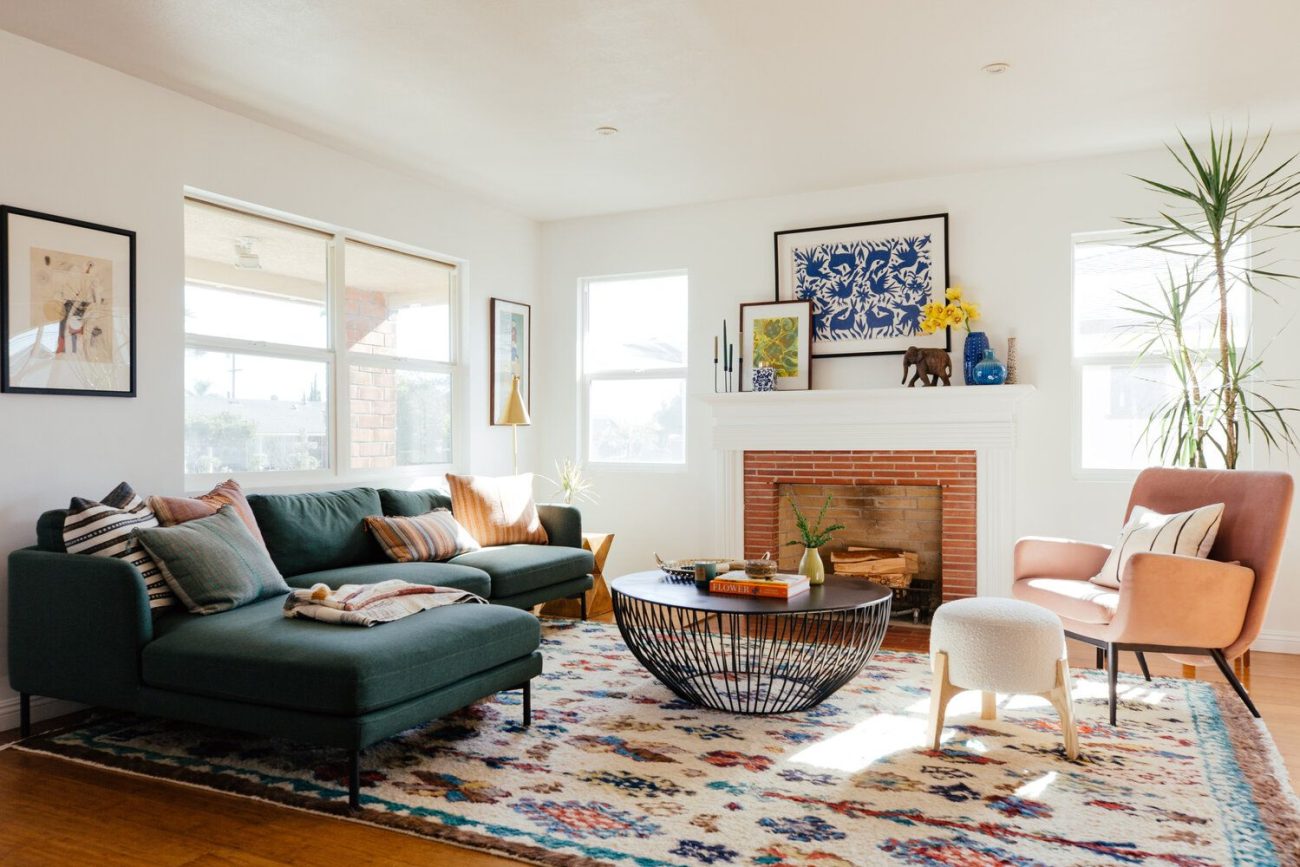 Bohemian interior design is known for its free-spirited nature and can be experimental in terms of color. However, usually, it is seen that boho home decor involves a neutral and earthy color palette. One can incorporate colors like browns, greys, beige, cream, and greens.
Sometimes you can also play with colors like purple, orange, and blue that add more eye-pop. Always feel free to experiment and mix colors, patterns, and textures. You can also go with dyed clothing and rugs for a more vintage look. Furthermore, no matter how many colors you add, keep a light backlight for shades of white.
3. Bohemian Textures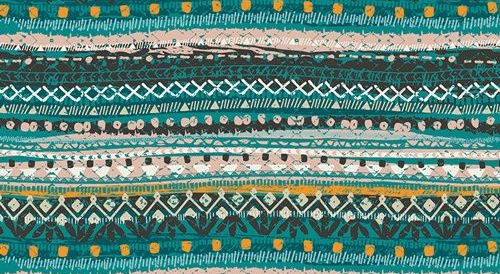 Patterns and varying textures are other important aspects of bohemian interior design. One can be as much experimental with textures and patterns as they want.
Lines, abstracts, flowers, shapes, everything can be paired with each other to achieve the most of boho style. The best way to incorporate various textures in your house is by choosing different kinds of rugs, pillow covers, throw blankets, and curtains. Crochet detail is also quite popular in bohemian interior decor and comes very affordable.
Moving forward, another thing that comes very handy in bohemian interior design is mix and match. Whether it comes to colors, textures, or patterns, everything can be mixed and matched with each other to achieve that effortless and beautiful home.
4. Boho Materials and Lightning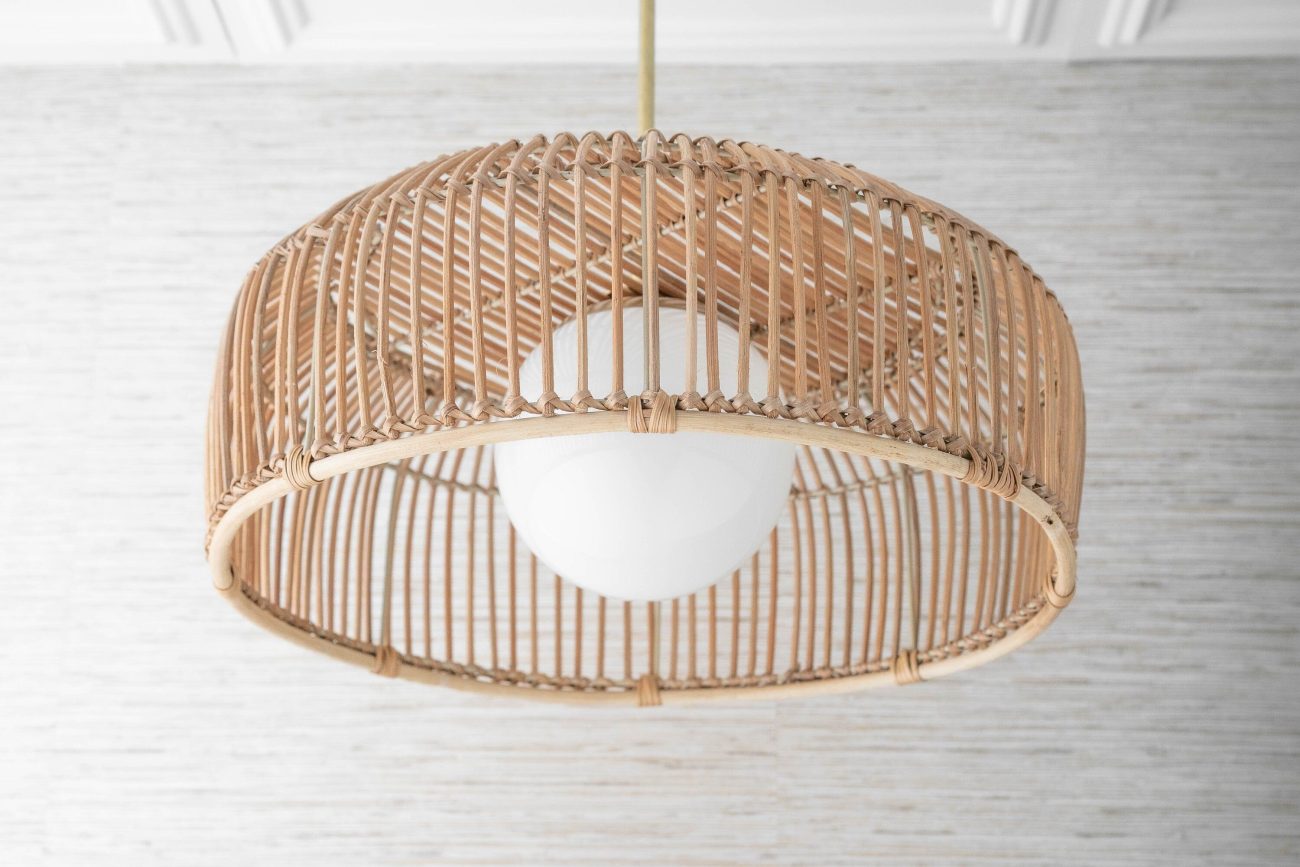 Bohemian style is not about minimal or classy things. It is all about adding more and more elements to your house. The right way to create a bohemian interior design is by adding decorative materials.
The decorative materials can be in the form of mirrors, wall hangings, lamps, planters, and rugs. The decorative material you choose for your interior should have a rustic and worn-out look.
You can add not-so-shiny and little old material to get that vibe for your room. Crochet, rugs, fringes, and macrame can be used to achieve a bohemian vibe.
Bohemian interior design is not so usual. Hence it requires a particular kind of lighting. Warm, ambient lighting is usually preferred when we consider a boho vibe. Don't go for ceiling lights, but choose different types of lamps, candles, and lanterns. Give your room a mix of all these three elements.
Also Read: 8 Ways to Get Low-Cost Farmhouse Living Room Ideas
5. Bohemian Plants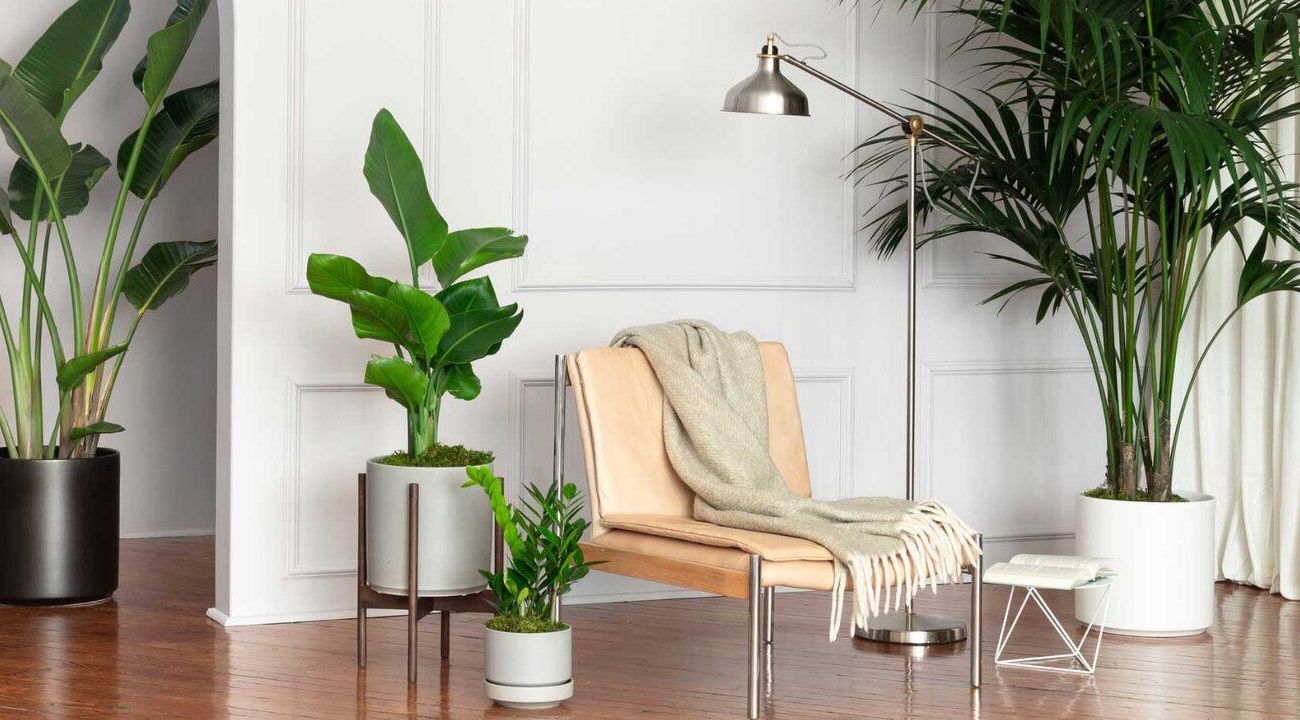 Adding natural life to your life is one of the best elements for bohemian interior design. It is underrated but adds free air to breathe, positivity, and color to your house. Invest your money in some interior plants that will add texture and color to your room.
You can get some really nice planters or hanging plants to give a minimalistic yet boho vibe. If you feel like it is difficult for you to manage plants in your house, then you can also shop for artificial plants. Additionally, damaged pampas will also do wonders in boho decor.
Different Ways to Create Bohemian Interior Design
If you are all impressed with the bohemian interior design and want to create something similar for your house, then you are at the right place.
We have created a list of 5 different bohemian interior designs for you.
1. Layering and Mixing Different Colours and Textures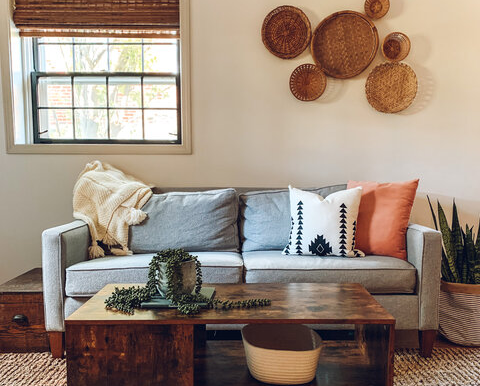 The first way to create a bohemian interior design for your house is by layering and mixing various colors and textures. You can have some muted colors in your room and add other bold colors in the form of rugs, pillow covers, and more.
Plants are also a great way when it comes to mixing and layering because it not only adds the right amount of freshness but also keep your color palette a little green. Apart from this, invest in some different shaped and sized mirrors. A full-size standing mirror with a little worn-out exterior will also look great.
2. Bold Colours on The Go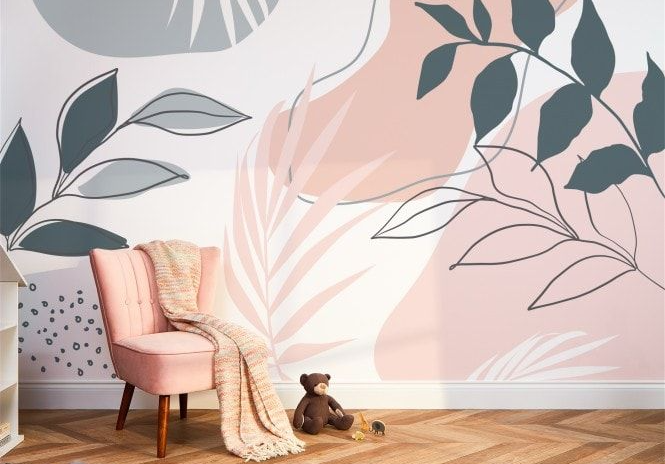 Bohemian Interior Design has no hard and fast rule. It is all about going in full and adding everything to the house. Hence, when we talk about this then, investing in pieces that have bold and rich colors can work great.
You can shop for decorating pieces that have jewel tones like emerald green, amethyst purple, and ruby red, as they have a minimalist and luxurious feel. You can also add some colors like blue and orange for a bold vibe.
See More: 11 Gray Blue Paint Shades for a Relaxing Room Decor
3. Tell Your Story Through Your House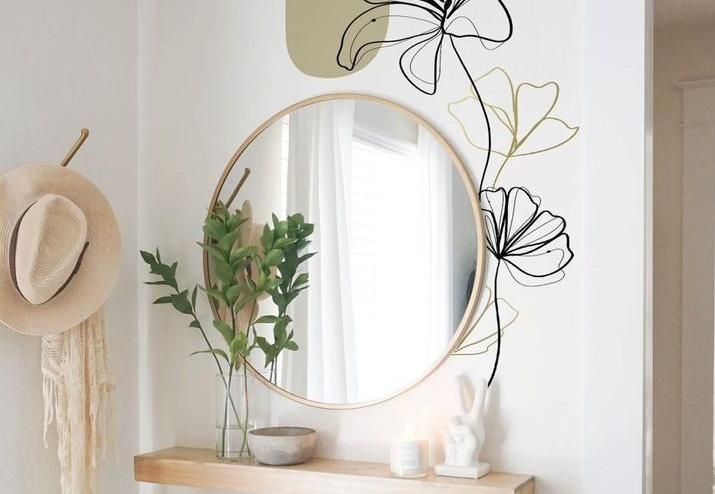 Boho designs are all about telling a story in a decent way to their audience. The idea behind the elements placed either holds a memory or a travel story. Hence, recreating something with elements of your every travel and holding a heartfelt memory is great.
Building a home in such a way can be interesting as whenever a guest asks you about an interesting element in your house, you can give them a time trial. Go ahead and start shopping for a little element for your house whenever you are traveling.
4. Go for Handmade and Natural Materials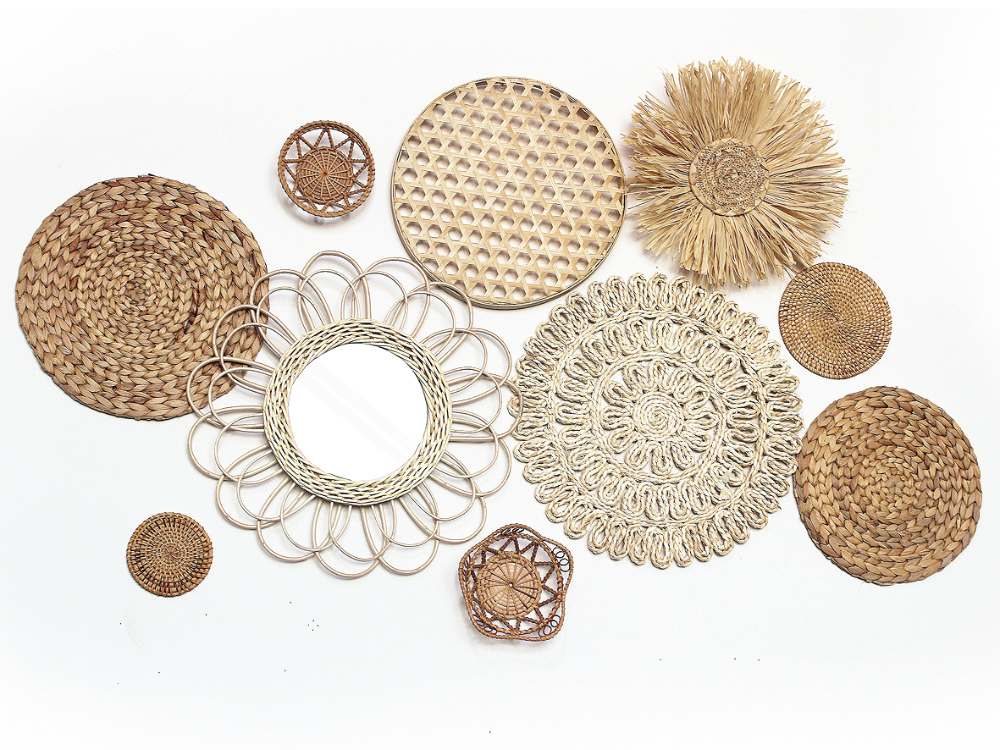 Local artisans have made a point to showcase handmade and natural materials in bohemian interior design. Every handmade material speaks its own individuality and looks nothing but beautiful. You can invest in sculptures, wall hangings, and paintings.
Buying something like this will not only look good but will also encourage your traditional art and support local artists. You can shop for handmade material online as well. One of the most important elements in this is wood, as it adds warmth and texture to a room.
5. A Happy Bohemian House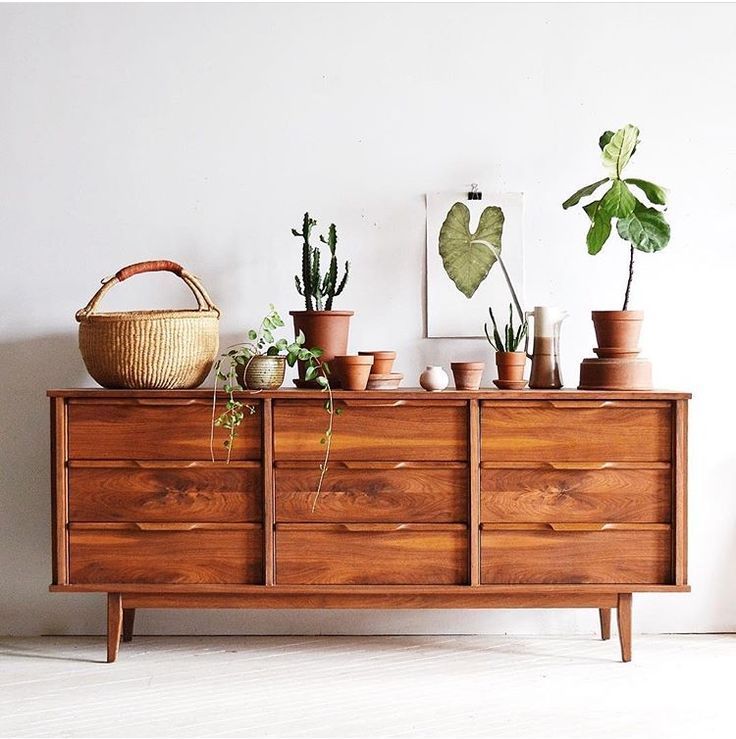 Boho speaks of happiness, and nothing is more important than having a house that spreads positivity on its own. The best way to recreate a bohemian interior design that gives a happy vibe is by adding bold colors like red, blue, and green. Keep your palette mostly muted and white, and then add a little bold color.
The next thing to keep in mind for a happy house is adding more and more plants. Invest in indoor plants and get some good planters. Shop from some standing planters and a few hanging ones too. You can also get mirrors and wall paintings for your house. Adding these elements will give a positive vibe to your house.
Tips and Tricks for Creating a Bohemian Interior Design
Lastly, before building a bohemian interior design, one must know a few tips and tricks. Planning is the crucial step, and then getting materials and execution are important.
Here are a few tips and tricks that you should keep in mind.
Related: 18 Best Modern Couch Designs to Try in 2023
1. Planning
The first essential step in building a boho-styled house is planning. Measure your room interiors and list down the furniture you will need. If it is a bedroom, you might need a couch and a bed.
Whereas, if it is a living room, then a comfy sofa is required. Apart from this, make a list of other decorating pieces that might interest you. Make sure to buy furniture after measuring interior space because an essential part of bohemian interior design is keeping it a little open and spacious.
2. Storing Material
As we all discussed boho styled houses are made with things that are gathered and stored over a period of time. You should follow the same. Whenever you go out somewhere, try to get things that match your boho vibe and come a little rustic.
Your journey of building a bohemian interior design starts way early than you even planned it because materials are usually stored over a period of time. Paintings, wall hangings, macrame, and showpieces are a few examples of materials you can store.
3. Shop Worn Out and Rustic Things
The next tip and trick on our list are to shop for worn-out and rustic things. If you look closer, then you might know that bohemian-styled houses usually focus on things that are not so shiny and new. They have an old and worn-out look to themselves.
Hence, when you go shopping, try to look into local bohemian shops, as they will have materials with a similar feel. You can also use some old vintage furniture in your house, or you can shop for something like that.
Summing It Up
All in all, bohemian interior design is not very difficult. It is not only easy but comes affordable too because you can shop for materials that are second-hand. Just make sure you go heavy on layering different materials.
Apart from this, also keep your background a little neutral and warm-toned. Invest in a cream or beige backdrop for your room, and then add some pop of color through various materials.
Keeping all the tips and tricks in mind will help you get a positive and happy home with comfy and chill vibes. Your guests will feel homely whenever they will visit you. It will also have positive energy channeled all over.
So, stop wasting your time and build your own boho house now.
Check This Next: 21 Stunning Black Couch Living Room Inspirations