Have you ever thought about what makes the kitchen an important space? Or how does kitchen design play a cardinal role in any other home or apartment design?
If you still don't really have a perfect answer to the above questions, then here is why everyone takes extra care while designing the kitchen and especially the McGee studio.
Just like how the popular saying rhymes, the kitchen is the powerhouse of any home, and for the same reason, it needs to be constructed with care and precision for effective functioning and efficiency.
Beautiful kitchen designs are always a sight of joy, and when the same is executed with good use, the excitement spikes even further.
An ideal kitchen aesthetic always speaks of efficiency, economy, and longevity.
Let us look at some of the stunning kitchen ideas by Studio McGee.
Similar Post: 15 Best Kitchen Cabinet Colours
1. Shades of Pastel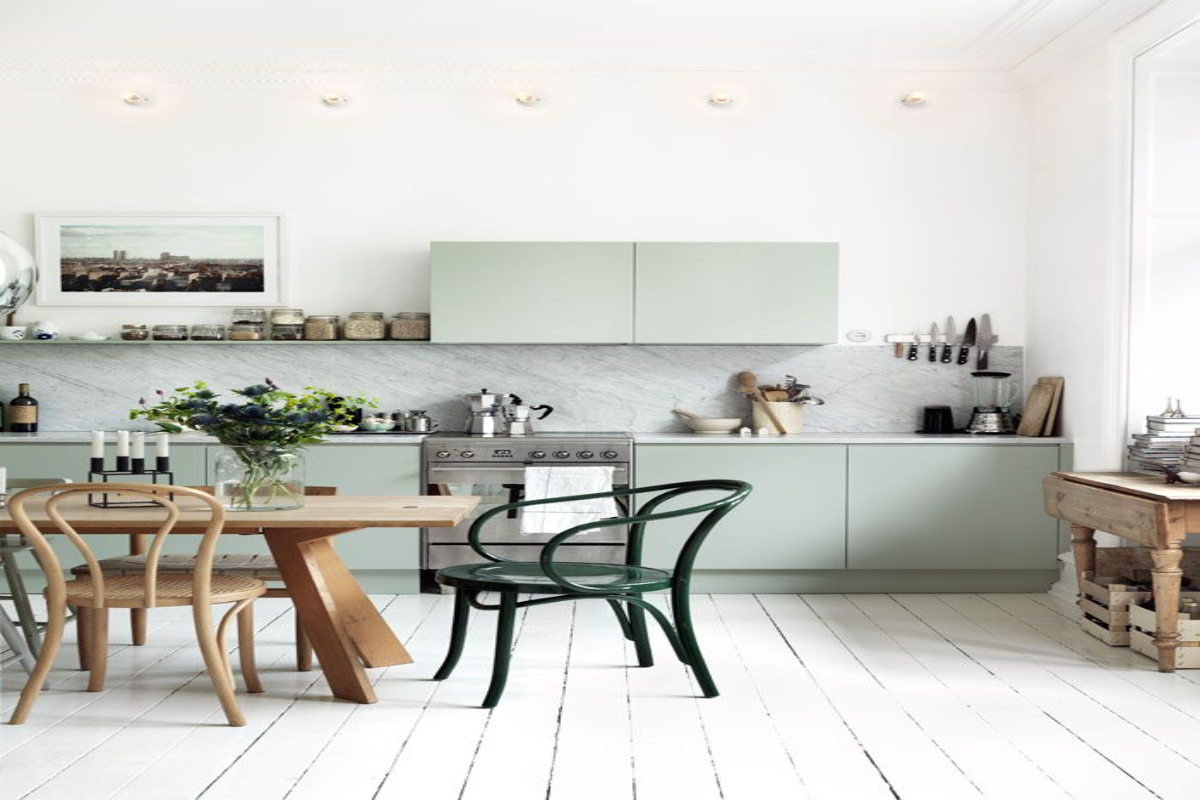 Pastels are undeniably an eye-pleasing shade for several reasons, and here is why it suits the best for almost all your kitchen designs.
Be it a center countertop kitchen design or one with open windows with lots of fresh air rushing inside.
These subtle shades of pastels cool down the atmosphere and, indeed, promise a cooling effect for your eyes too.
Further, even the crockery pieces can be used as the statement kitchen decor with these palettes of pastel shades as the backdrop for the studio McGee kitchen.
2. Interplay of Wood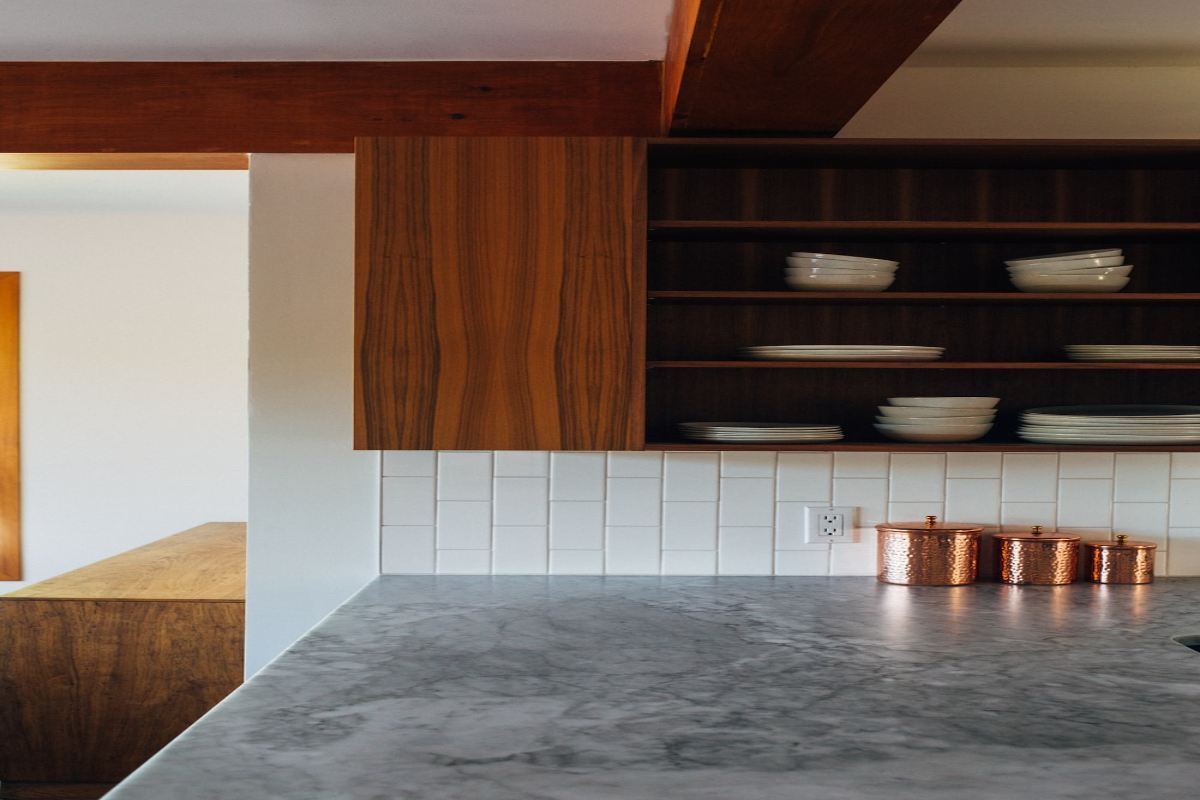 Who will ever get tired of wood and textures? Well, studio McGee can never have enough wood and so wooden kitchens are indeed our favorite.
Wooden kitchens are indeed a classic type of kitchen for their efficiency to accommodate any design ranging from older traditional designs to the highly efficient and newest model designs.
By interplay of wood, studio McGee proposes the theme and idea of using high-quality wood of various types, textures, and shades.
These can be actively used for kitchen counters, platforms, storage compartments, walls, accessories, and so on.
3. Marbles and Whites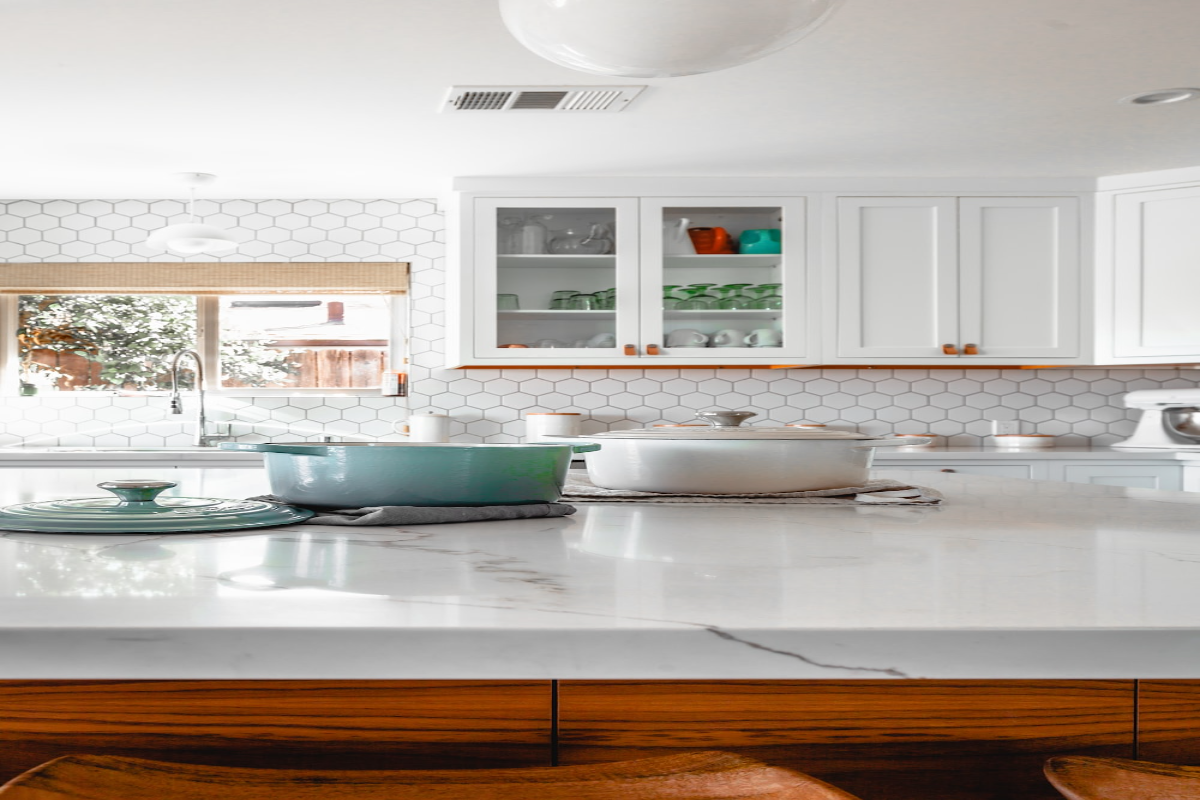 Just like, how even some of the wonders of the world are crafted by using marble, studio McGee believes that the kitchen is nothing less than a home wonder.
It is a place indeed to strengthen the bond of love, commitment, and even co-working etiquette. Marbles are classy and lovely in nature and, in fact, can be paired with any shade for that matter.
Well, how can one's eyes resist those mesmerizing shades of marble and white together?
The perfect part over here is the marble, and tones of white go well with both the modern and conventional setting.
4. Warm Dual Tones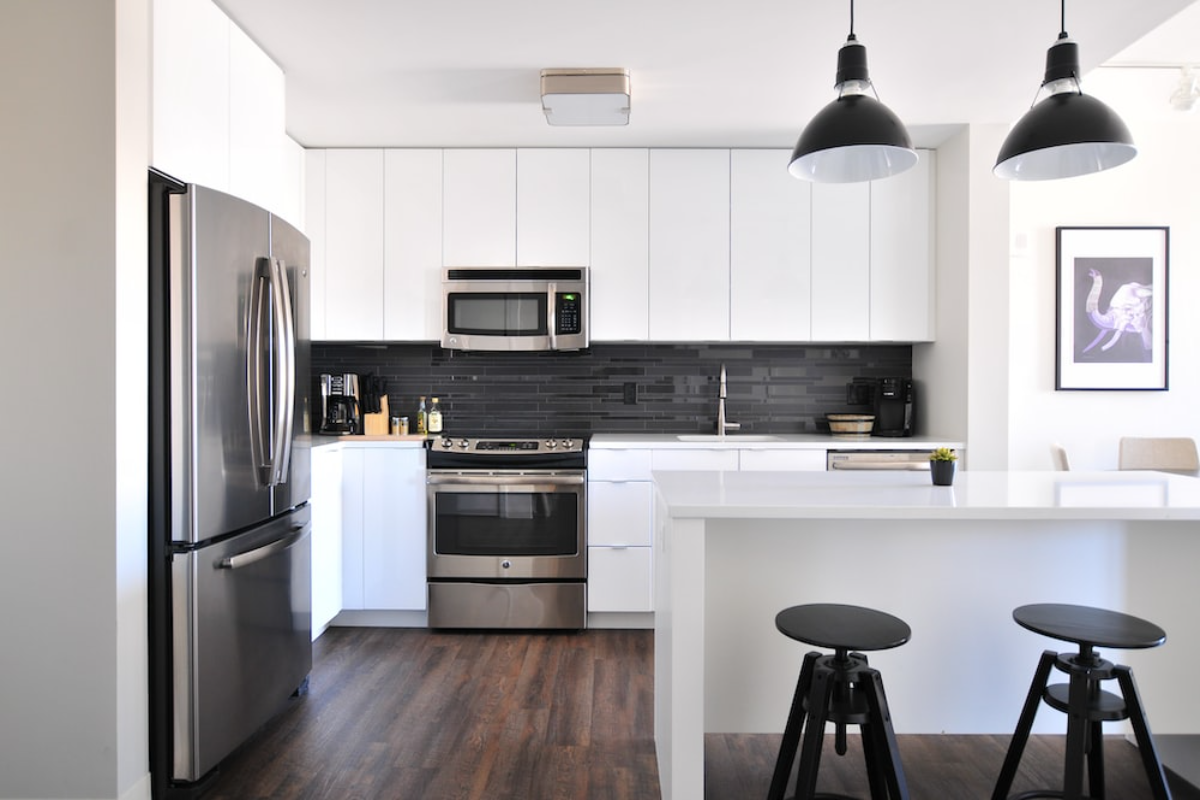 Warm tones are those that effortlessly bring in an idea of home just with the active use of a few shades.
Studio McGee says shades of ivory, cream, off-white, and lime yellow are the best suited for this.
These classic warm dual-tone shaded kitchen counters and cabinets can further be elevated by giving a stroke of golden underlining, which in fact, requires no time but promises nothing but the best.
Also Read: 17 Black Kitchen Cabinets Ideas for Small Kitchen
5. A Perfect Splash of Blue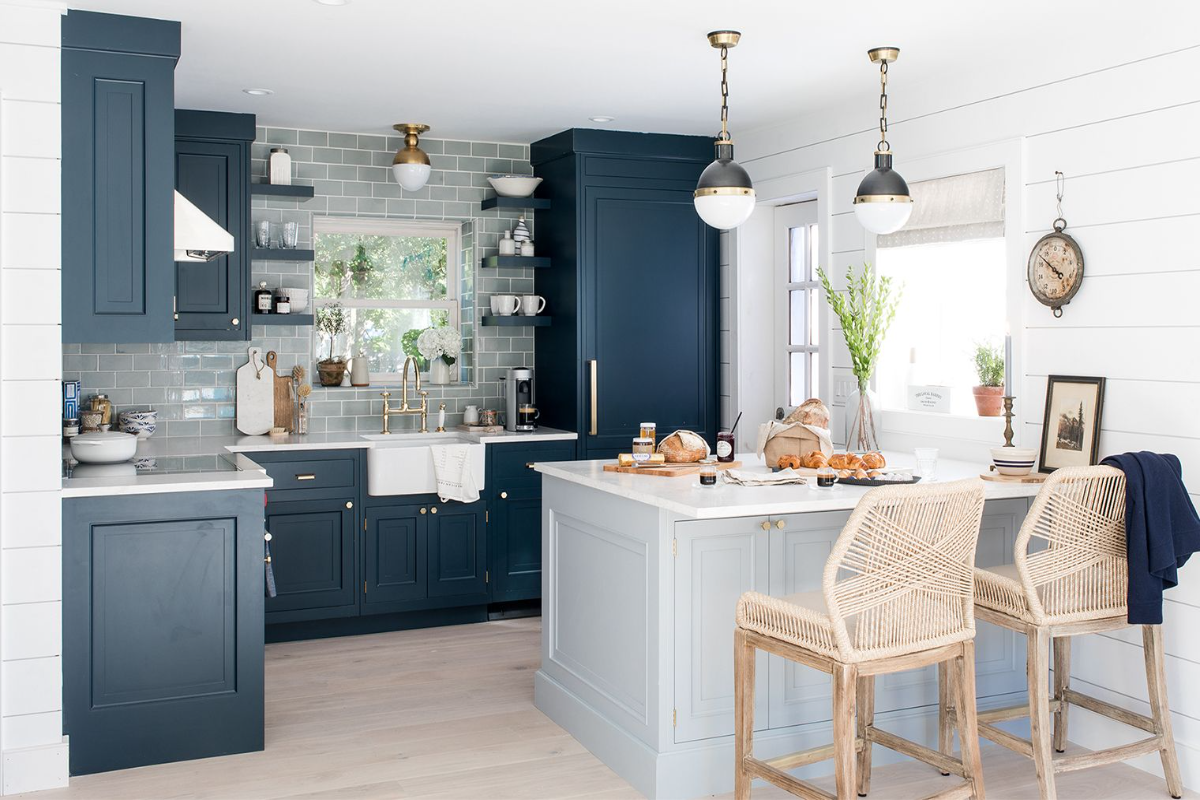 Blue is a favorite color globally; in fact, research suggests that there has never been a color that was loved as much as blue is after white.
Blue exits in different shades and variants, and a splash of blue in your kitchen cannot really go wrong if done with an eye for aesthetics.
Shades of blue with matte finishing can indeed promise of creating something extraordinary if you wish to create a design for your kitchen that stands out from the rest and the normal.
6. The New Greens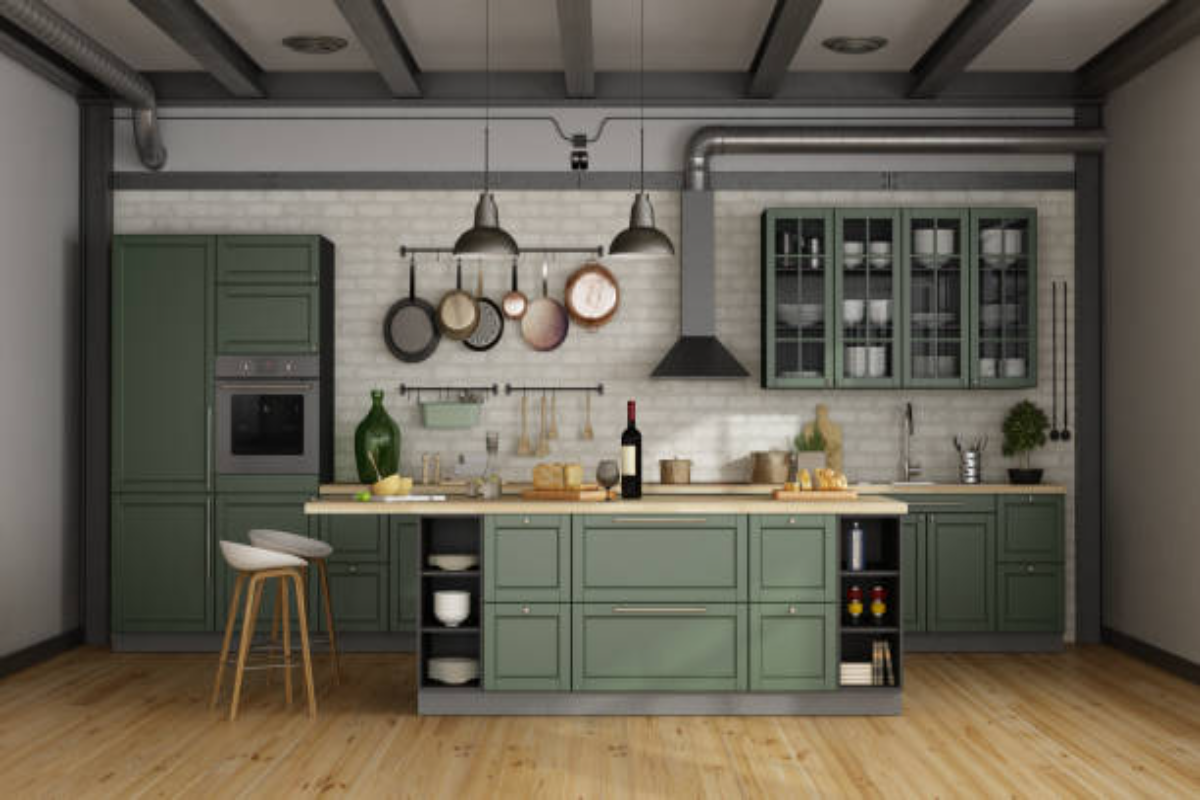 Greens are lovely, and the different shades of green put forth different ideas.
These greens for your kitchen design suggested by Studio McGee is nothing less than a statement marker or a bold statement in itself by shifting the whole mood and design of the kitchen by actively incorporating the green into it.
Darker shades and pastel shades of green are blockbuster shades in themselves for the transformation power it withholds.
7. One with The Rustic Walls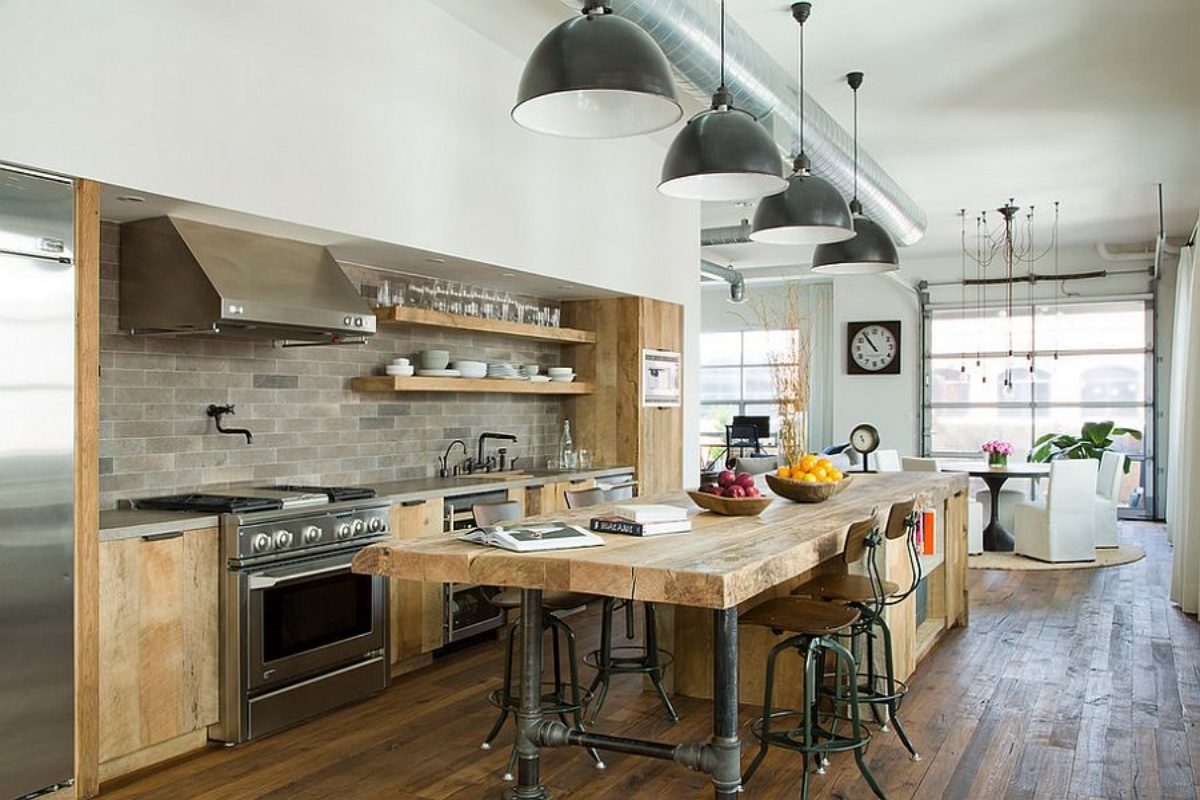 The term rustic simply represents tidbits of aging and old with conventional designs and decor elements of olden times put together in nothing less than an amazing way.
The rustic walls can be in shades of grey, brown, green, and so on, with patchwork and textures.
Studio McGee recommends this design for their design power in changing the whole mood of the place from something normal to extravagantly wow in no time.
8. Sleek and Minimal
There is never a design as clean and loved as that of a sleek and minimal design.
The sleek and minimal characteristics of a kitchen design, in fact, add more space to elements and allow more daylight with the proper placement of windows with the markable reflection of natural light.
Apart from that, if you are a clean freak, then this is your perfect design.
With nothing to showcase extra and being always pointed at functionality, the sleek and minimal designs keep the unnecessary items away and demand your kitchen space to be always clean and tidy.
See More: 32 Stunning Kitchen Layout Ideas to Design Your Dream Space
9. The One with An Antique Takeover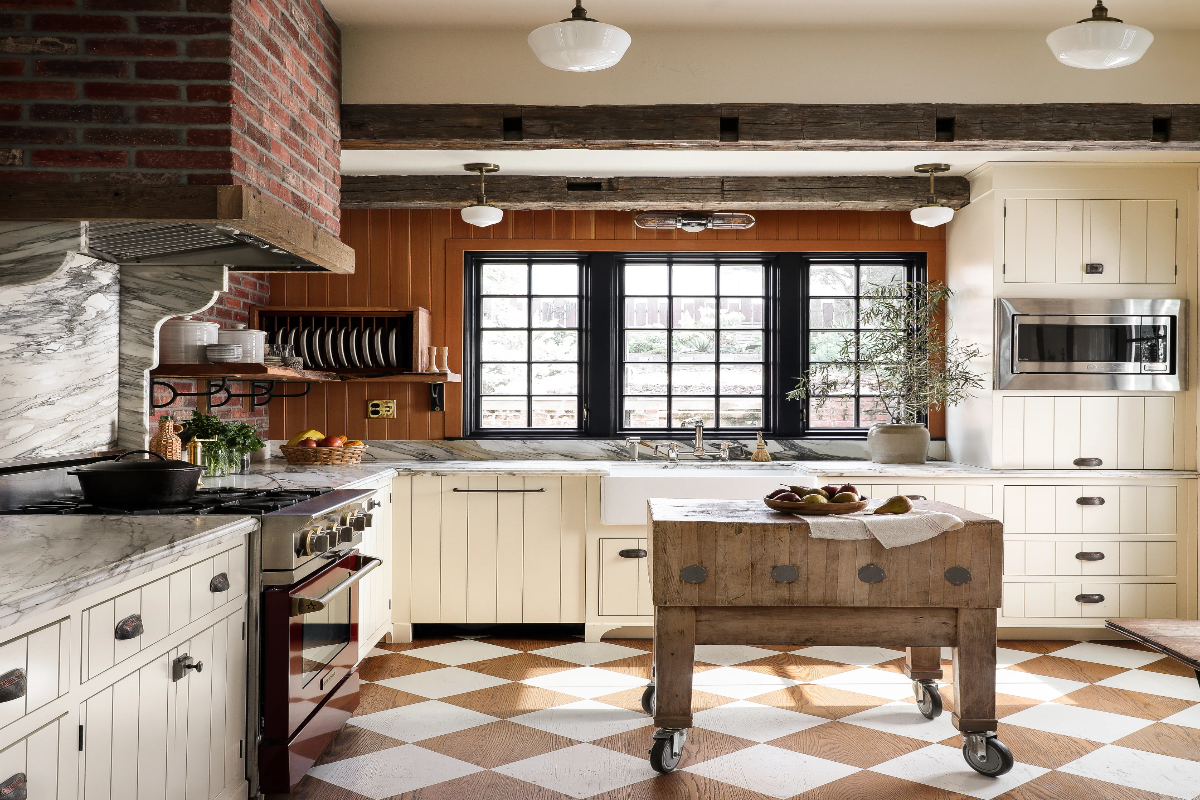 Are you an antique lover? With an extra eye for accessories and articles from historical ages? Then this is your go-to kitchen design, as said by studio McGee's design study.
This simple kitchen design can easily be crafted and achieved by using the right color tones and also by picking the right accessorial elements that go inside.
Be it in terms of crockery or the cooking vessel that you use, it benefits in both ways, one for its less toxicity in material quality (by using steel and brass materials) and second for its functionality.
10. A Beachside Like Space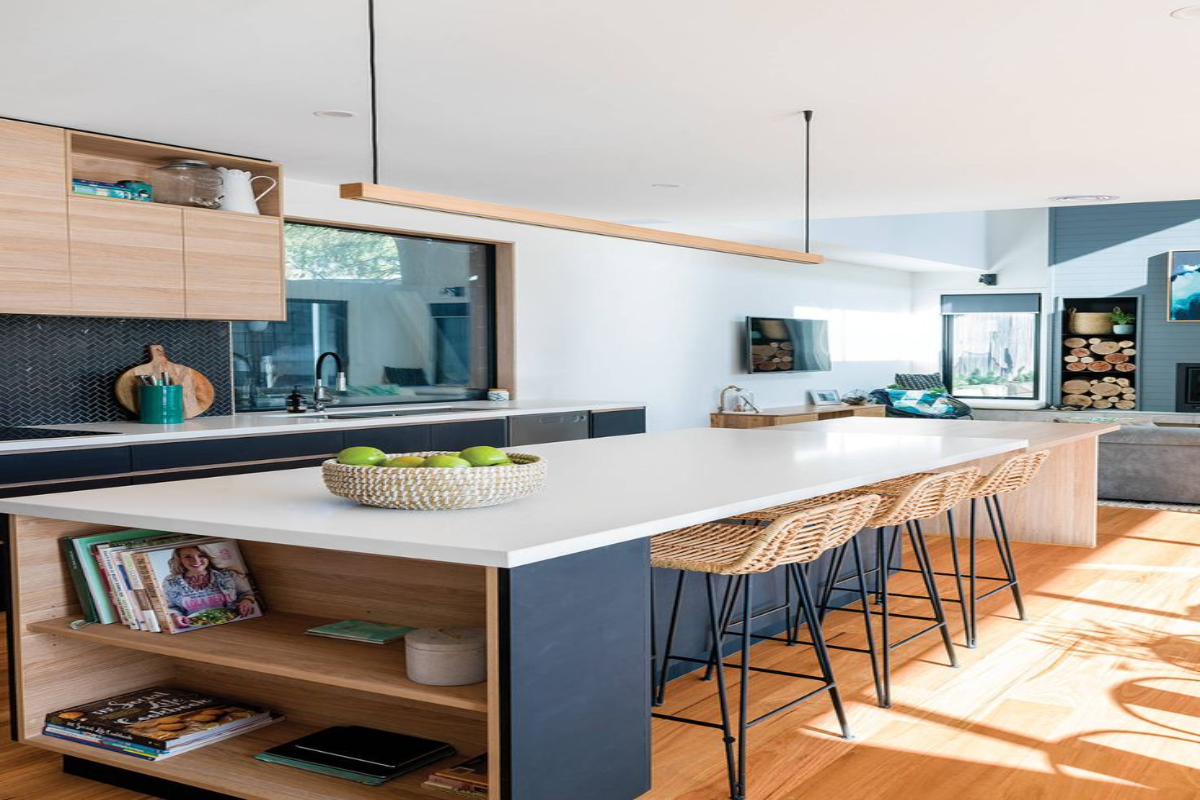 The beach reminds you of your summer holidays and has fun, and a beach design similar to kitchen space is nothing less than a happy and jolly design.
Studio McGee suggests that a beach-like kitchen design puts together a homely and refreshing feel in one single design.
This design involves the usage of wide windows and bright shades to take in more light and increase the reflection of light.
Additionally, some quirky beach elements and supportive crockeries can get the job done so effortlessly in no time.
11. Classic Shades of Navy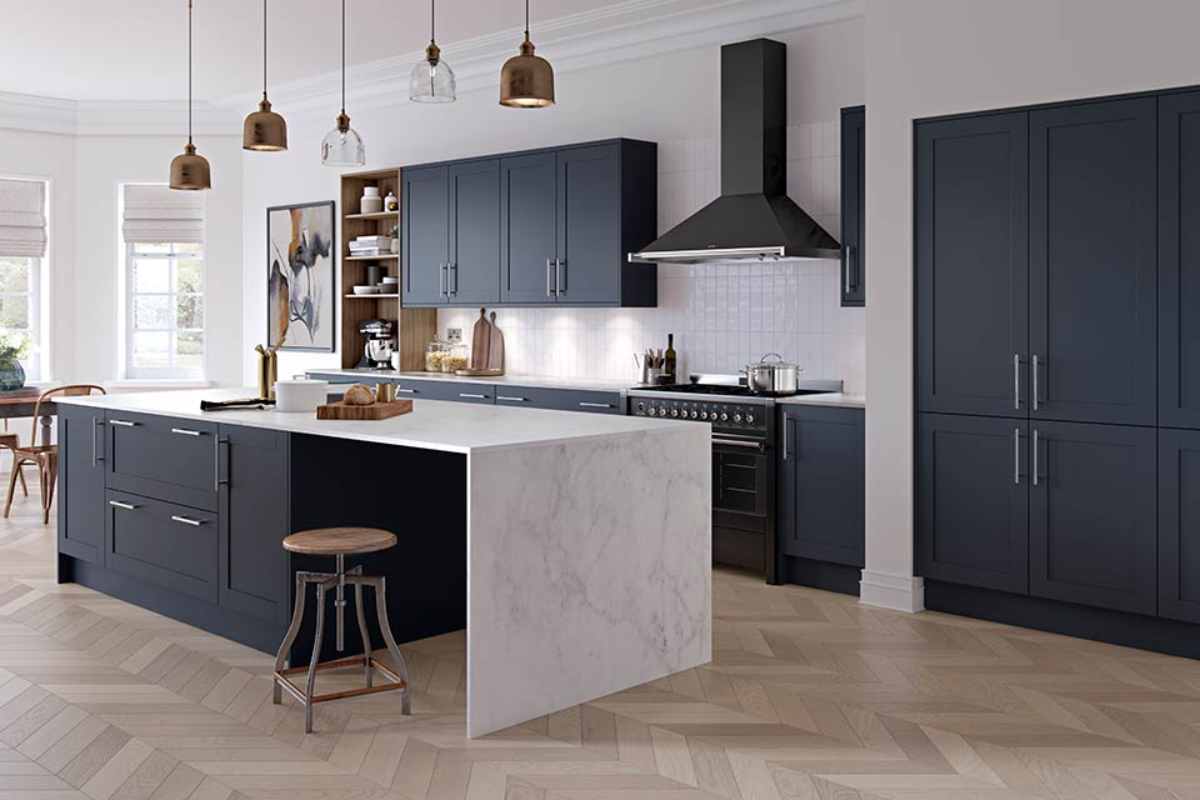 Navy blue is such a bold shade with a character of its own, and using the same for your kitchen design is indeed a big decision too.
Navy color can simply bring in an aspect of royalty in no time with the addition of golden underlining, and it can even bring in a cool look with supporting and contrasting design accessories to bring a contemporary modern outlook.
12. Subtle Tones of Wood with White and Cream
Is there anything that outshines the power combination of white and cream with wooden textures? It is an undeniable truth that the wooden elements support and go the best with white and cream shades.
Wooden counters, windows, storage cabinets, and further accessories cum decor elements are brought to their maximum beauty when paired with white and cream shades.
This classic design and style are loved by many and have wide options to improvise and include multiple design variations (as this shade combination goes with almost every other architectural design).
Related: A Beginner's Guide to Bohemian Interior Design: Tips & Tricks
13. Happy Tones of Grey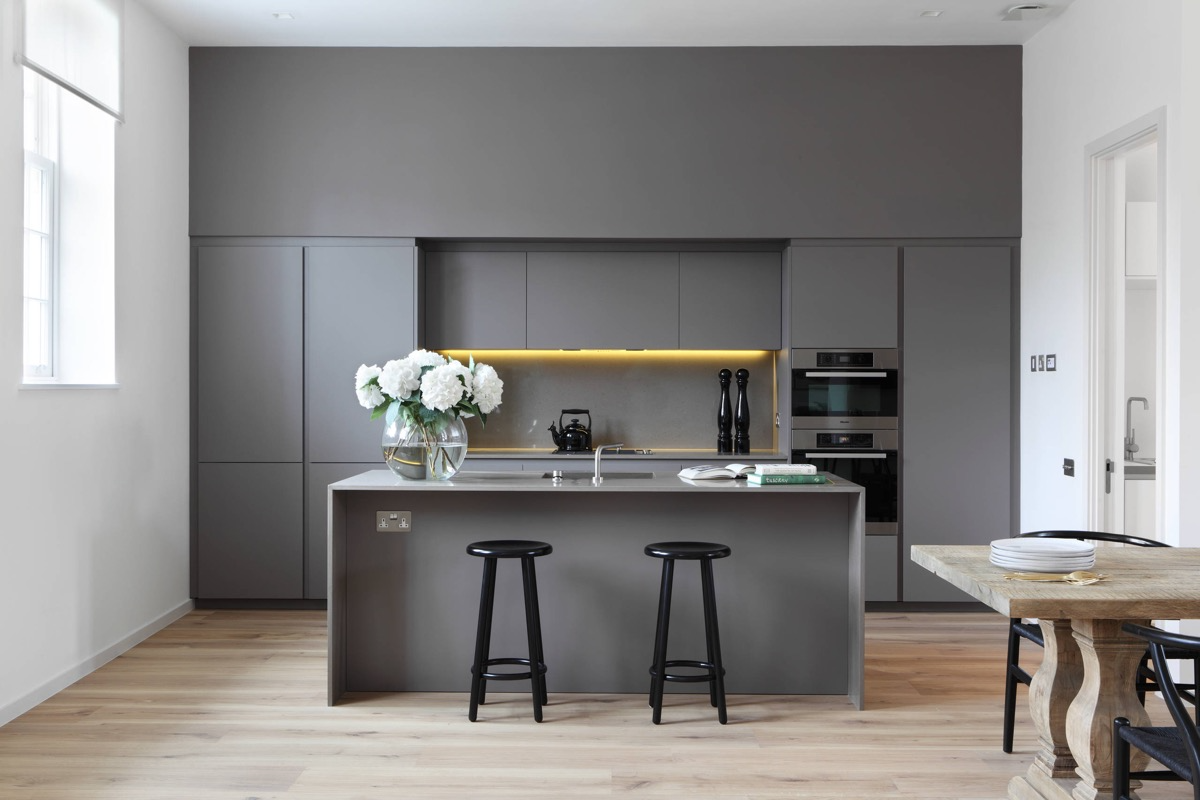 Grey is such an underrated shade, as the power of magic these shades have got is immense. Grey exists in various shades, and each variant has its own uniqueness and quality.
In fact, the studio McGee designs suggest that the mix and match of different variants of grey do the magic in no time, from making your kitchen design go from okayish to spectacular.
14. Kitchen of Patterns and Textures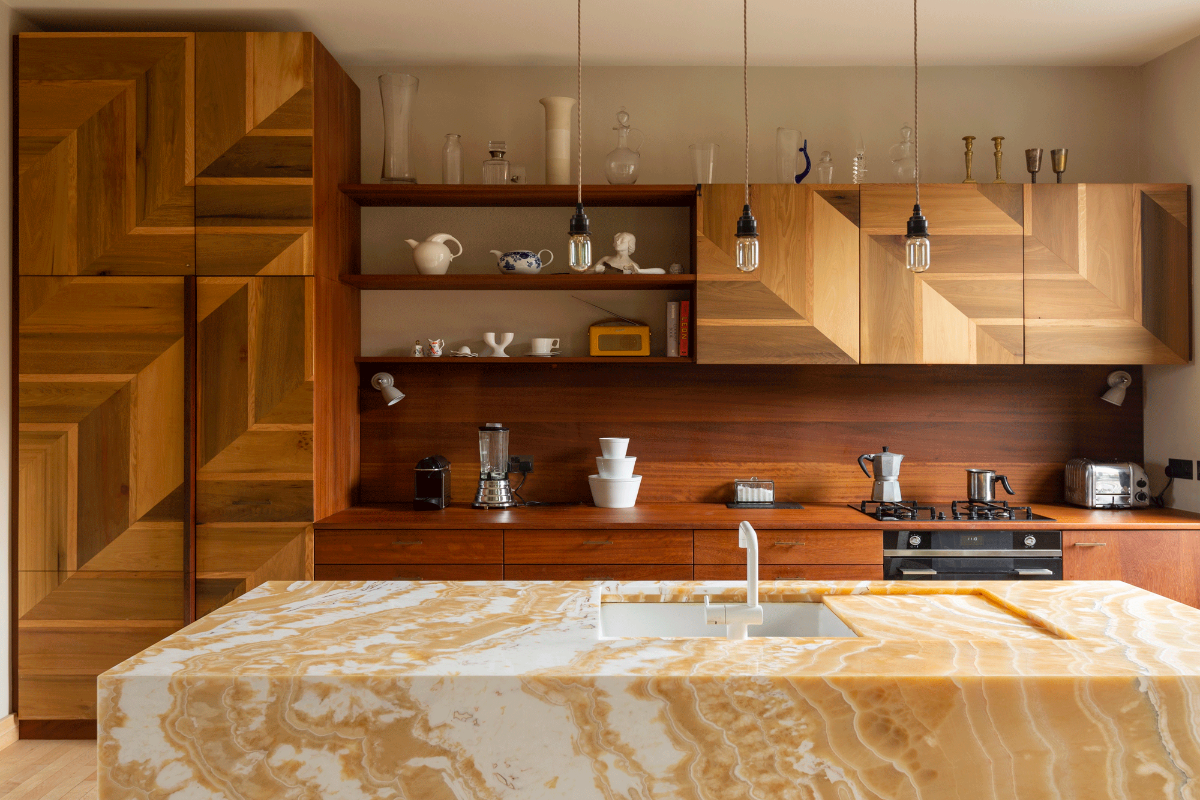 A kitchen is where you experiment with your taste palettes and so why not experiment with some patterns and textures for your kitchen designs?
Patterns and textures from the studio McGee design booklet focus on detailings, thereby adding more depth to your kitchen design, as your kitchen definitely deserves all the architectural and design advancements.
Summing It Up
All in all, kitchens are lovely spaces, and over the past decade and before, people have been realizing the same too and have started giving the required amount of attention to the kitchen space that it deserves.
The recent and prideful advancements in the architecture and design industry now have made it furthermore easy to design your kitchen space with the right interplay of innovation and creativity.
And it did help in spreading awareness as to how kitchen spaces are an important one and how designing the same with care adds to the extra aesthetics of a home.
Studio McGee designs showcase simple and minimalistic designs to that, one with a rustic backdrop, which in turn gives the viewers a wide and elaborate option to choose from.
Well, in the end, a super amazing design is always about functionality and economic efficiency with beauty.
Check This Next: 21 Paint Colors for Living Room: Expert-Approved Color Picks