It is surprising yet apparent how a paint color can make a massive difference in the appearance of any space. One paint color can make the same place look highly congested, whereas the other one makes it look spacious; one paint color can make that same room look dull, and the other one can make it look fresh and bright.
So, there is a massive influence of paint color when it comes to any place's appearance and vibes.
So, Benjamin Moore Balboa Mist is a warm color, light gray paint; it is a great neutral gray color that can fit amazingly in your workspace or your stay place; we are going to have a look at the use of this paint color in the different spaces to have a diverse idea of how it can look in different places and its influence over the spacing!
What is the LRV of The Benjamin Moore Balboa Mist OC-27 Paint Color?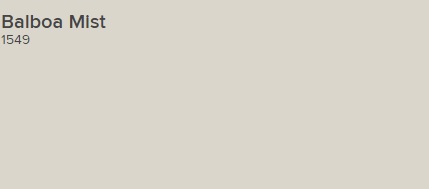 Before knowing the LRV of this paint color shade, you must know what LRV is!
LRV is the Light Reflectance Value of any paint color. So here we will tell you the LRV of Benjamin Moore Balboa Mist OC-27 Paint color. Since the scale of LRV goes from 1 (pure black) to 100 (pure white), the light reflectance value of any paint color comes in between 1-100, indicating its light's reflectance towards black or white color.
Benjamin Moore Balboa Mist OC-27, the classic Gray and Beige mix paint color, has an LRV of 67, which means it lies towards the whiter side, hence having the whitish reflectance in light.
Similar Post: October Mist Benjamin Moore 1495: A Paint Color Review
Is Benjamin Moore Balboa Mist OC-27 a Warm or a Cool Color?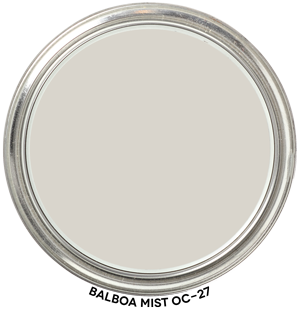 Benjamin Moore Balboa Mist OC-27 is a decent light gray paint color. It is a mix of gray and beige colors, hence making it a classic mix. The color is also called "greige."
In the earlier 2000s, beige used to be the most popular paint color. Regarding lighter shades for painting houses, everyone's first choice was beige. And then the shades of gray started to go outdated.
But soon, people started to look for warm yet light shades that could make them feel at home. Then came Ben Moore's Balboa Mist OC-27, the Grayish-beige mix paint color.
It is the perfect paint color for all of those who love warm yet light and bright vibes. So, the Benjamin Moore Balboa Mist Oc-27 paint color is a warm shade of paint color that is surely going to make you feel at home.
What Are the Best Places to Get This Paint Color Done?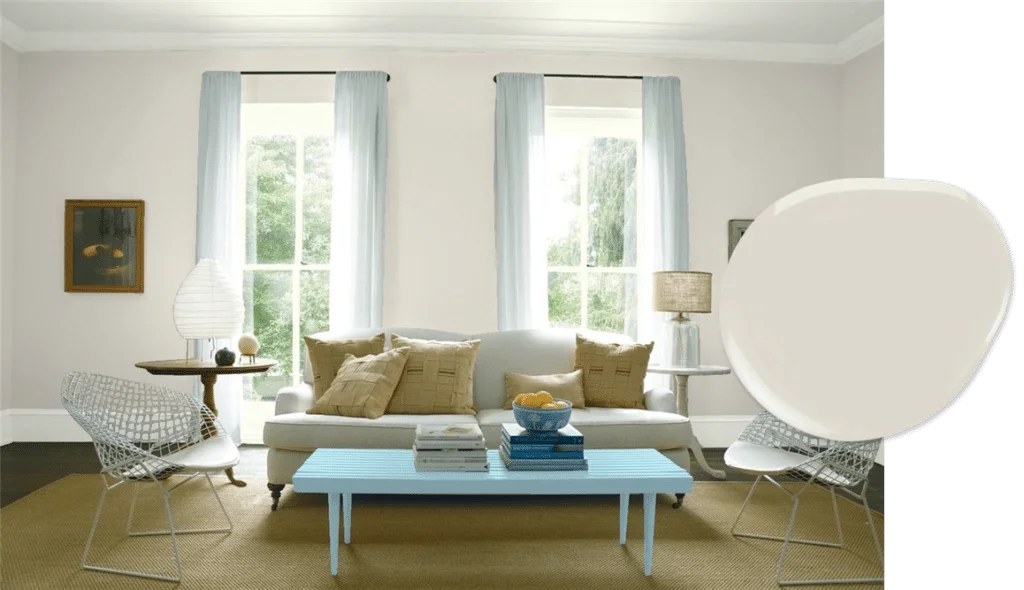 Well, while getting your house painted with the Benjamin Moore Balboa Mist OC-27 paint color, you must look at the other color shades of your house that are already there. Some colors look awesome with this classic gray paint. Whereas some of them work as a disaster when put together with it!
Here are a few of the best and worst pairs of colors with the Benjamin Moore Balboa Mist paint color:
The Best Fits
Saturated Blue colors
Blue-grays
Saturated Greens
Yellow Paint Colors
Creamy Yellowish White
Wolf Gray with blue
The Worst Fits
BM Revere pewter
BM Edgecombe Gray
SW Agreeable Gray
Green-Grays
Violet-Grays
We always get curious about the full forms of the abbreviations, and here also, in the name of the paint color, it is "OC." Why is it called Benjamin Moore Balboa Mist OC-27?
And not just Benjamin Moore Balboa Mist? Well, your curiosity is the key to having the answers to such questions! The "OC" here stands for Original Color, which means the Benjamin Moore Balboa Mist is the 27th Original Color and hence also known as OC 27 paint color by Benjamin Moore.
How Many Coats Required for The Best Finish of Paint Color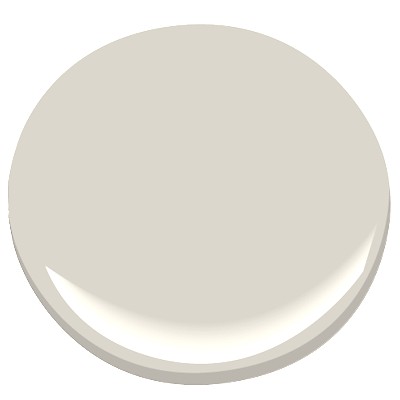 It is very necessary to know how many coats of your chosen paint color will need to come to their best form, as shown to you in the palette. Many people have their ways of getting the pain done. We will be telling you a few of them that are best as per our research and the knowledge for this paint color:
Two coats with a tinted primer
Only two coats
It is necessary to apply two coats of this soft and classic light gray paint, and applying normal or tinted primer is entirely your choice. What areas work best for Benjamin Moore Balboa Mist, OC-27 paint color?
The Benjamin Moore Balboa Mist OC-27 is a beautifully classic light and deep gray color with a feeling of warmth. Hence making it super-perfect for the places where family recedes and enjoy together.
This paint color goes perfectly with the living room, bedroom, dining room, and office Room (works cool for it as well).
Paint Color in Different Spaces
1. In-Home Office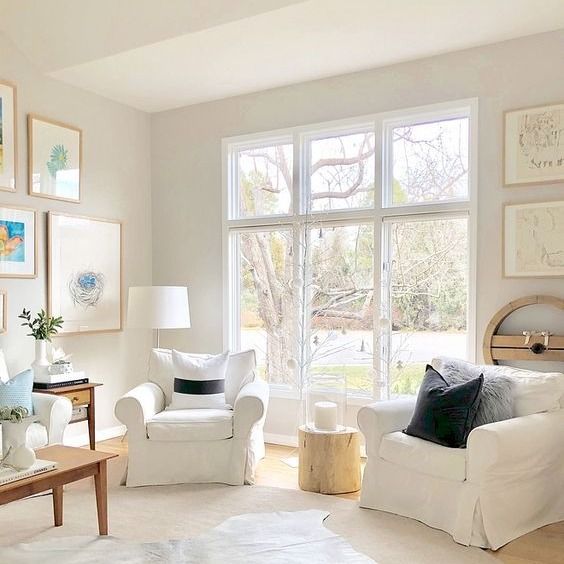 This color looks super cool on the home office. Being a greige shade, it looks ultra professional and decent. You can get it painted on the walls of your home office and then hang your certificates and other things to showcase in your office to make it look like a decent workplace.
You can even add motivational frames on the painted wall. Benjamin Moore Balboa Mist is a proper color that adds a lot of decency and warmth to your workspace that is at home! Hence, a perfect fit for the office at home.
Also Read: 11 Gray Blue Paint Shades for a Relaxing Room Decor
2. In The Living Room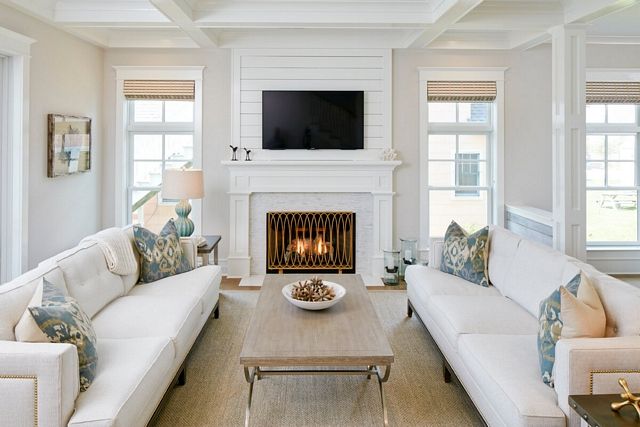 Well, a living room is a place where we organize most of the gatherings with our guests and relatives; it needs to be painted with a warm shade that feels light and beautiful at the same time.
In general, when you wish to decorate stuff like flowers, showpieces, or any other things in a room, you must choose lighter and warmer shades of the paint color that can let those things be highlighted in that room.
Benjamin Moore Balboa Mist OC-27 is super-perfect for such a requirement, and it does fulfill the expectation that is being kept from it.
3. In the Bedroom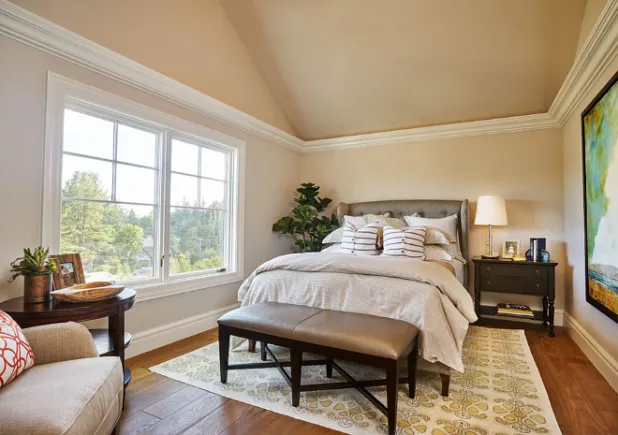 A bedroom is a personal space and a room full of adorable memories that need to be painted with a color that matches its energy and emotions. The vibe of a bedroom is generally warm and light hence intended to provide comfort the best way it can!
If you are searching for a color that looks warm, light, and comfortable, then Benjamin Moore Balboa Mist is the color you should definitely go for without any second thoughts! The warmth and comfort this greige shade by Ben Moore provides are beautiful. Being a Greige shade, it is a perfect fit for your bedroom.
4. In the Kitchen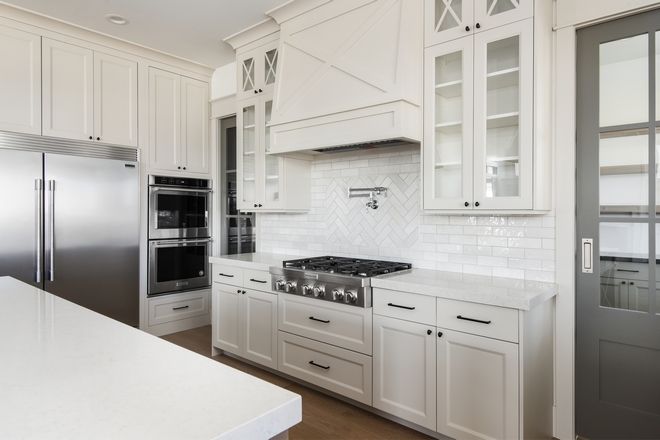 Nowadays, most people prefer colorful décor for the kitchen, from painting to walls to painting the cabinets, they are keeping it all colorful, but if you are one of those minimalists who still loves to have minimal beauty corers at your home and love light shades for your kitchen then this Benjamin Moore Balboa Mist OC-27 Greige shade is definitely a perfect match for you!
You can get the slab, the window frames, the walls, and even the cabinets of your kitchen painted with this paint color to make your kitchen look extremely light and away from all chaotic scenes.
5. In the Doors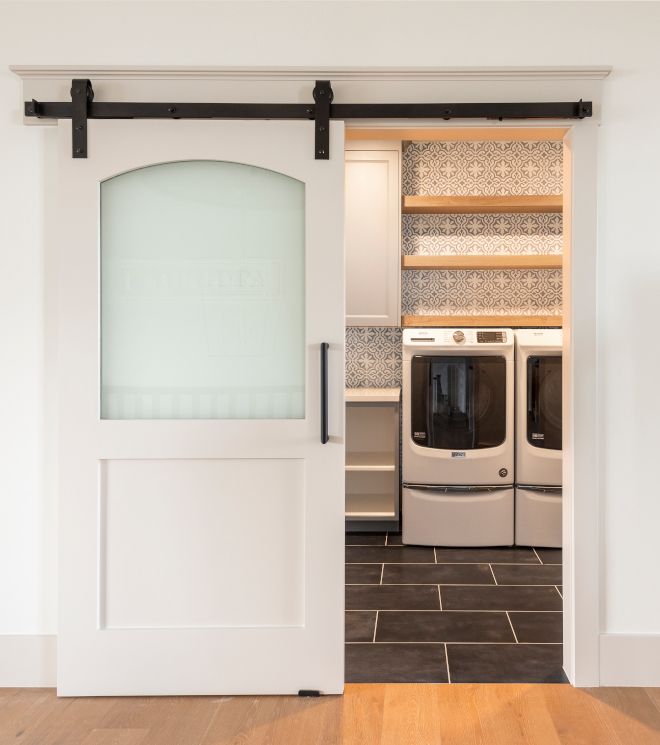 We often tend to forget the impact of paint color on the doors of our houses. Either we let them stay originally of a color that they are, or we go for as darker shade as we can! But have you ever thought of having the doors of your house painted with a light and warm shade of paint color?
Yes, you heard it right! You can get the Benjamin Moore Balboa Mist aOC-27 painted on the doors of your house, believe it or not, but the lighter shade colored doors add a lot of soothing and calming effect on the house, hence making it look calm and comfortable.
See More: Best Neutral Paint Colors (15+ Colors to Choose from)
6. For Cabinets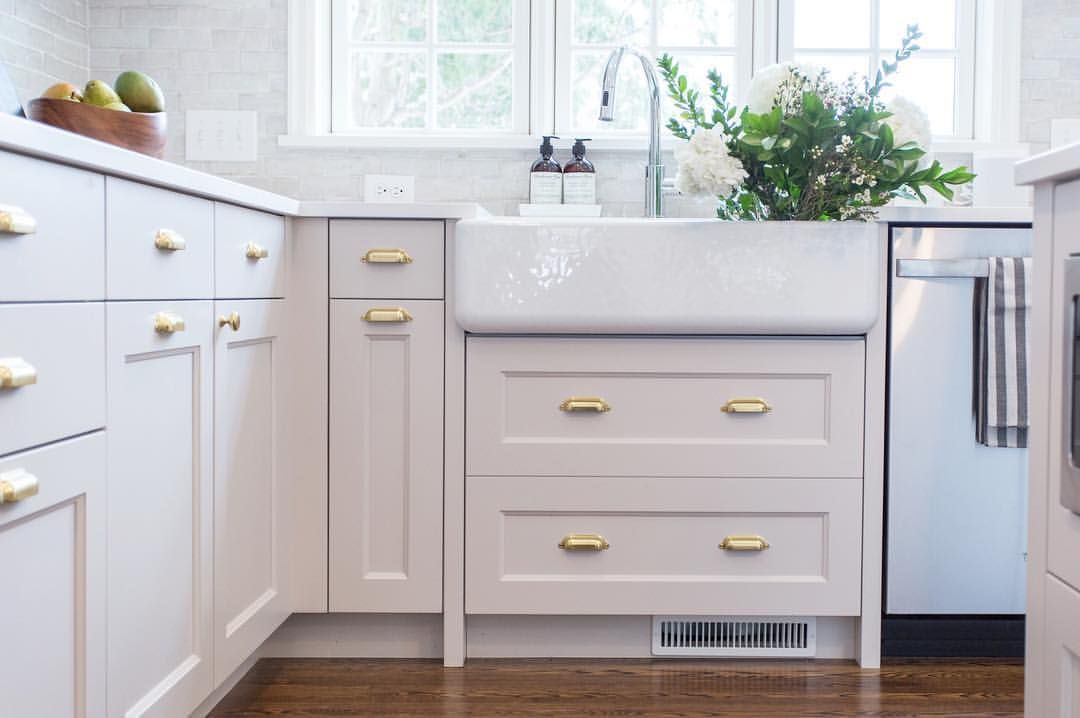 You can get the Benjamin Moore Balboa Mist paint color painted on the cabinets present all around your house to have a single coordinating color for all the cabinets in your house so as to maintain the connectivity of the home decor!
From kitchen cabinets to room cabinets serving as wardrobes, this greige shade is going to be a perfect fit everywhere.
Being a warmer shade, it serves best when away from the sunlight because, on its exposure, it tends to look like some other shade of color. So, getting it painted on the cabinets is the best choice.
7. For Exterior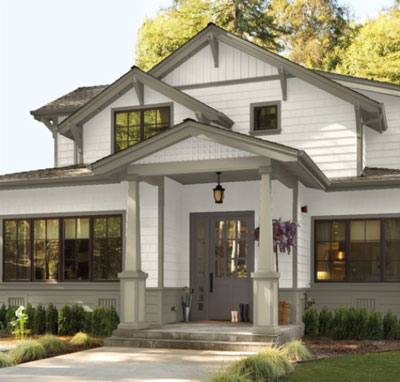 Choosing the Benjamin Moore Balboa Mist for the exteriors can be an amazing choice. It will look like a bright white shade with no harshness when done in the exteriors.
If you decide to get this color done on your whole house, then it is going to be a great choice because this greige shade will look like a bright white shade of color when done in the exteriors of your house.
This shade, when done to the exteriors, coordinates well with the outer environment and looks like it enhances the beauty of the view in the eyes of the viewers and the visitors.
8. For the Bathroom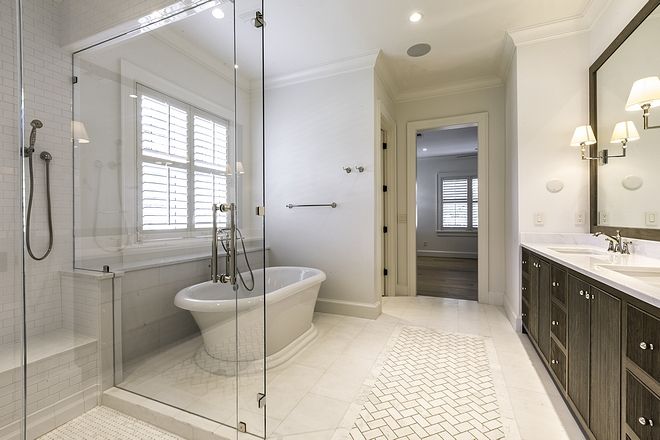 At first, when you thought of having Benjamin Moore Balboa Mist OC-27 paint color in your bathroom, you were quite unsure about how it would look and appear in that space.
But then, when you had a vision of it with the coordinating greyish tiling, this color seemed like the only perfect match and fit for the bathroom of our houses.
The warmth and comfort of this color have been absolutely beautiful, and choosing it for your bathroom will be one of the best choices, but only when coordinated with the right tiling shade.
9. For Playroom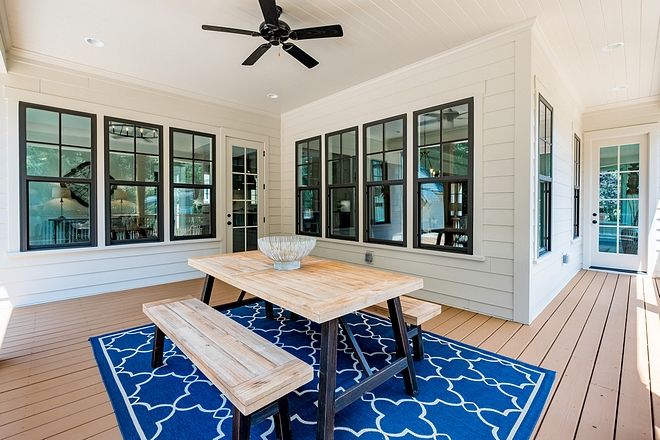 The word playroom itself defines the chaos and mess of the little munchkins. In the middle of the chaos, the only thing that keeps it all calm and composed is the paint color and color palette of the room.
Getting light and calm colors for your chaotic rooms can keep it all balanced and help you stay motivated to clean up. You can get the Benjamin Moore Balboa Mist paint color done in your kid's playroom. Hence making it a lot more relaxing and light for you and your kids too.
Related: A Complete Review of Sherwin Williams Modern Gray Paint Color
10. For the Basement
Basements, for most people, are for storage bases, but you can even transform your basement into some beautiful place like a secret base for fun and night stays, for ultimate family fun time.
Choosing Benjamin Moore Balboa Mist paint color to transform your basement into a fun place was a game-changing decision that transformed it into a miraculously beautiful and warm place, having the ultimate fun time.
Especially if basement bars are your thing, then you must go for this paint color, which is surely going to set the mood amazingly.
Wrapping Up
All in all, the paint colors have a massive effect on the view and vibe of the room. You must invest an ample amount of time and energy while selecting the paint color for the different spaces of your house.
After choosing the color for your house, you must know some of the essentials about the color that you have chosen. Like its shade mix, whether warm or cool, its LRV, coats needed for the best result, what works best for what spaces, and so on.
We wish you the best for your home decor with this classic and decent paint color that is a perfect match to get warmth-filled homes!
Check This Next: A Guide to Benjamin Moore Machester Tan HC-81 Paint Color