You are on a renovation spree and wish to refurbish your space with a new ultra-chic sofa. But wondering how to get rid of a couch? Yes, it may be a tedious task to dispose of such huge scrap.
However, you can manage to reuse it by recycling it or making some minor changes. You can also watch DIY videos online and refurbish the couch to resell it or give it away for free.
Do not dump the couch on a sidewalk and cause inconvenience to pedestrians. Some local authorities collect the discarded stuff, but they may not entertain huge junk. Of course, you can contact them to help with the discarding service, but you will be charged minimal fees.
Not to worry, here are some frugal ideas on how to get rid of a couch.
Ways to Get Rid of a Couch 
1. Let Social Media Take the Charge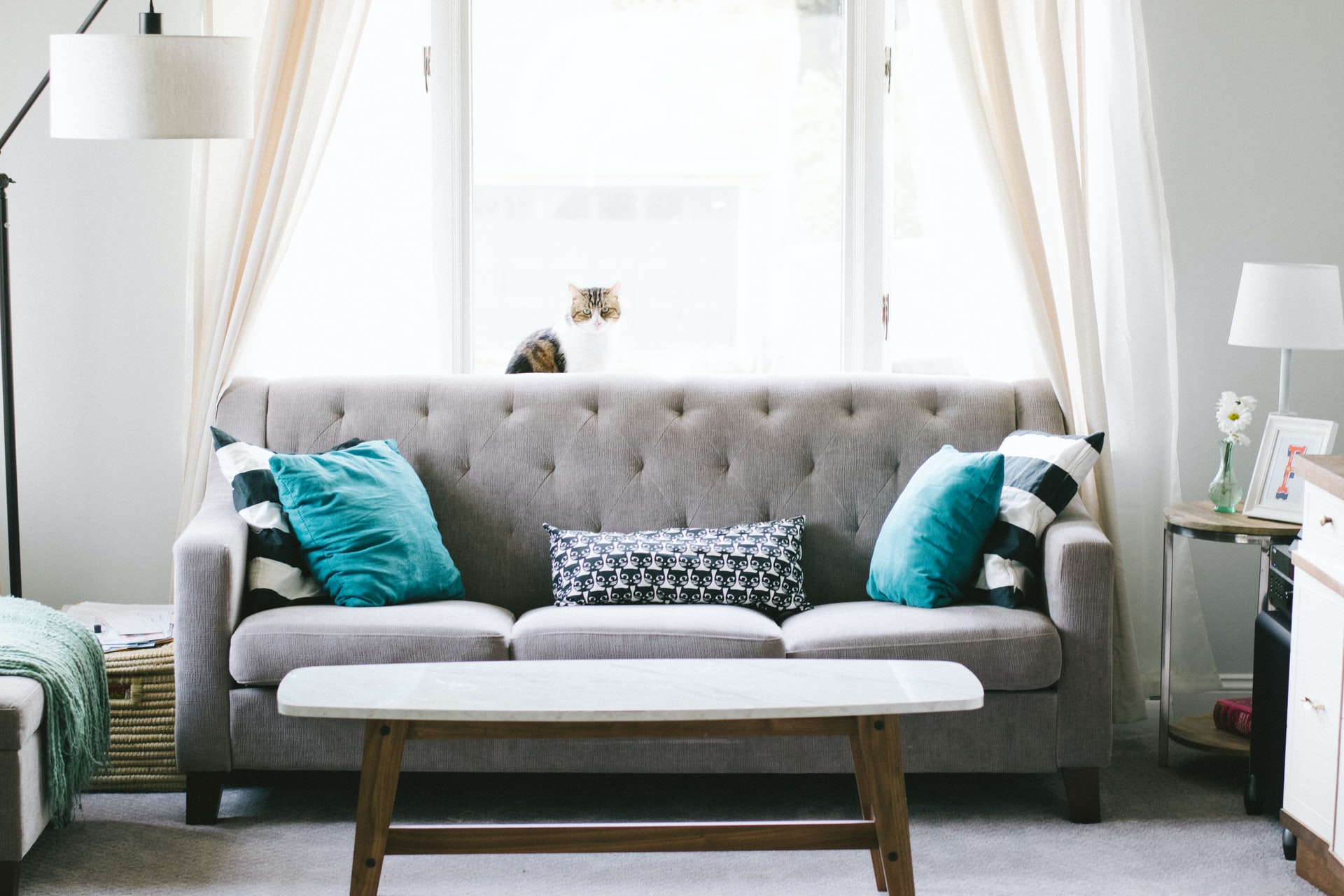 We live in a digital world, and Instagram and Facebook are the best sources to contact people and make money out of business. Why not sell a couch, then?
Use social media platforms to sell your couch if it is in a vendible condition. If the couch demands some minor adjustments and repair work, then fix it and post the images on your social media account.
If you have been worrying about how to get rid of a couch for a long time, this is a brilliant solution to sell your used couch and earn some money. Make sure you are reselling it at a decent price, or else you may lose some prospective customers.
Similar Post: 18 Best Modern Couch Designs to Try in 2023
2. Exchange for an Upgrade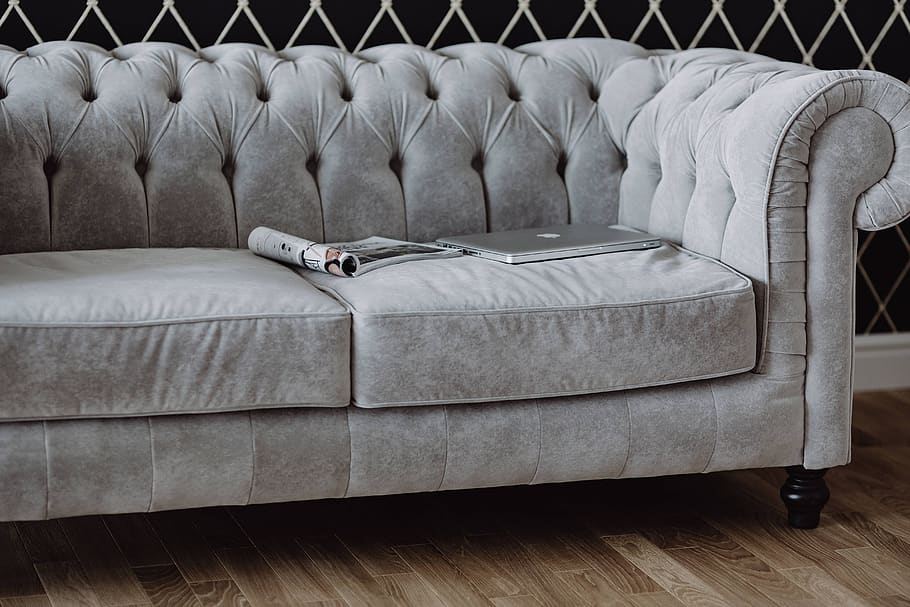 Many furniture stores deal with old and used furniture. They take the old couch, polish it, fix the dents or joints, repair the upholstery, and resell it as second-hand furniture in the market.
However, you need not get a second-hand couch if you want to renovate your space with novel and innovative sofa sets. Ask for the exchange, share your old couch's photos, and check which sofas are available for an exchange at your desired price rate.
You may save a lot of money by exchanging the old sofa for a new one. This idea works with the appliance market and is picked up from there. Get a new couch in exchange for an old one.
3. Refurbish the Couch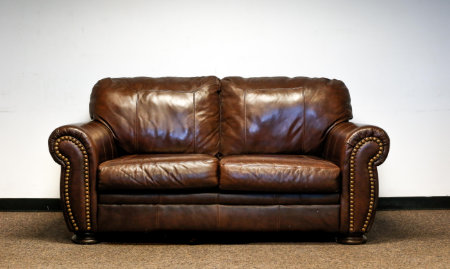 The other option to save your money is to get the old couch refurbished. You can then use it at your place without buying a new one at an exorbitant price.
You may not even have to worry about how to get rid of a couch if you plan to reuse it. Some minor changes and fixes can make your couch reusable. It is a thrifty way to avoid shelling out excessive money.
Instead, you can use the saved money to decorate your house with artifacts and home decor products. It is a wise idea only if your couch is usable. If there are breaks in the joints, visible scratches, and damaged upholstery, it may demand excessive money for refurbishment. You should discard it.
4. Call the Clutter-Removal Service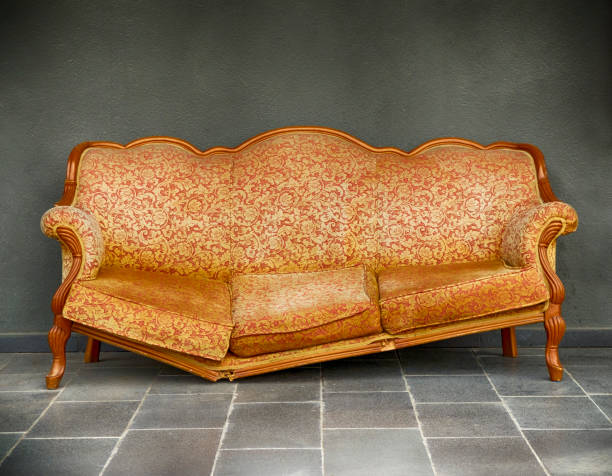 You will find numerous junk removal services that charge by volume and weight. They may ask you to either deliver the used couch to their site, or they may come for a pickup at your place. Either way, you will be charged a nominal fee, and then you can give up thinking of how to get rid of a couch.
The average dumpster truck can haul 10 tons or 20,000 pounds of weight at a time. So, the charges will be levied according to the weight of your couch. If you could deliver the couch, provided you have a large vehicle, you may save the pickup charges.
Also Read: 21 Stunning Black Couch Living Room Inspirations
5. Trade with Your Friend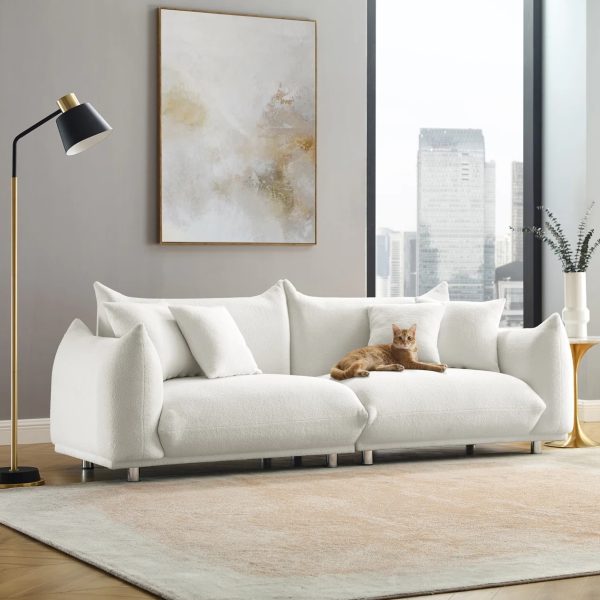 It is the other way to get your furniture exchanged. If you find a cute piece of furniture at your friend's place and you wish to get it exchanged for a couch, then ask your friend.
Also, if one of your friends happens to move next to your block and is looking for some couch or sofa sets, then you can trade it with him. It will save you energy and time in dealing with the hassles of couch exchange.
The thoughts of how to get rid of a couch will not bother you anymore if your friend agrees to trade with you. Of course, you may not be lucky to have a friend to trade, but you can post in your neighborhood stating you have a couch for sale. Hopefully, your neighbors will love to buy the couch from you.
6. Get It Recycled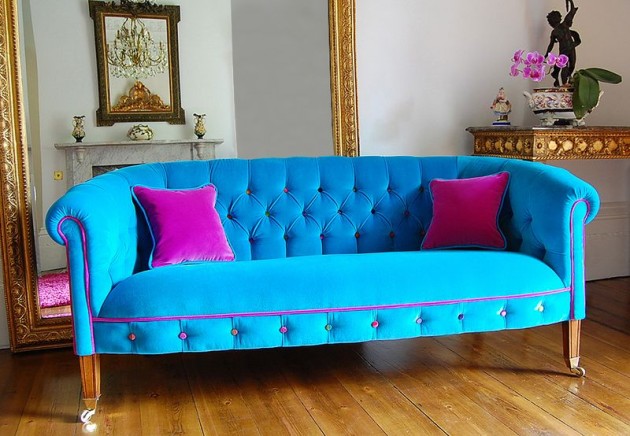 You may have to contact the local scrap dealer or the scrap collecting authorities to get your couch picked up for recycling. Some get paid for getting their stuff recycled, and some don't. So, before you wish to call a recycling authority, check online which services are best and how much you will get paid for scrapping your couch.
You may be asked to dismantle the couch and get the part separated before taking it away for recycling. In most cases, you will have to drop the couch at their location, and it may cost you a few dollars. That's all you will be bothered with; you may not have to wonder how to get rid of a couch thereafter.
7. Donate the Couch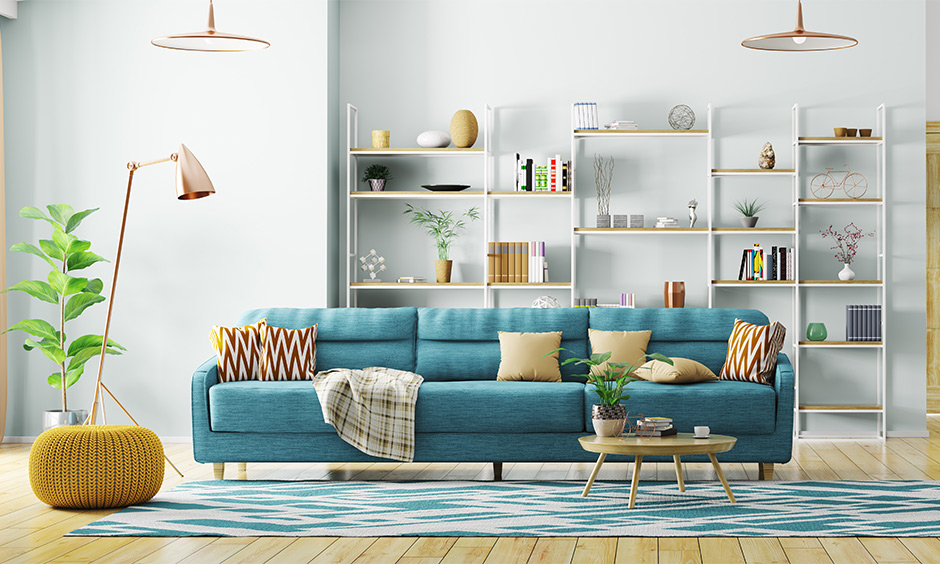 Be a philanthropist and donate the couch to a charitable trust. Many furniture dealers and charity centers pick up discarded couches and use them to give away to underprivileged schools or NGOs. Have a big heart and be the donor of a good salable couch.
Make sure it is in a working and usable condition. Repair the parts before you donate the couch. Avoid giving it away if it is not in the desirable condition; it will show you in poor taste. Either sell it in the local market or keep thinking about more ideas on how to get rid of a couch.
See More: Top 16 Most Comfortable Couch to Relax on In 2023
8. Place in Curbside Program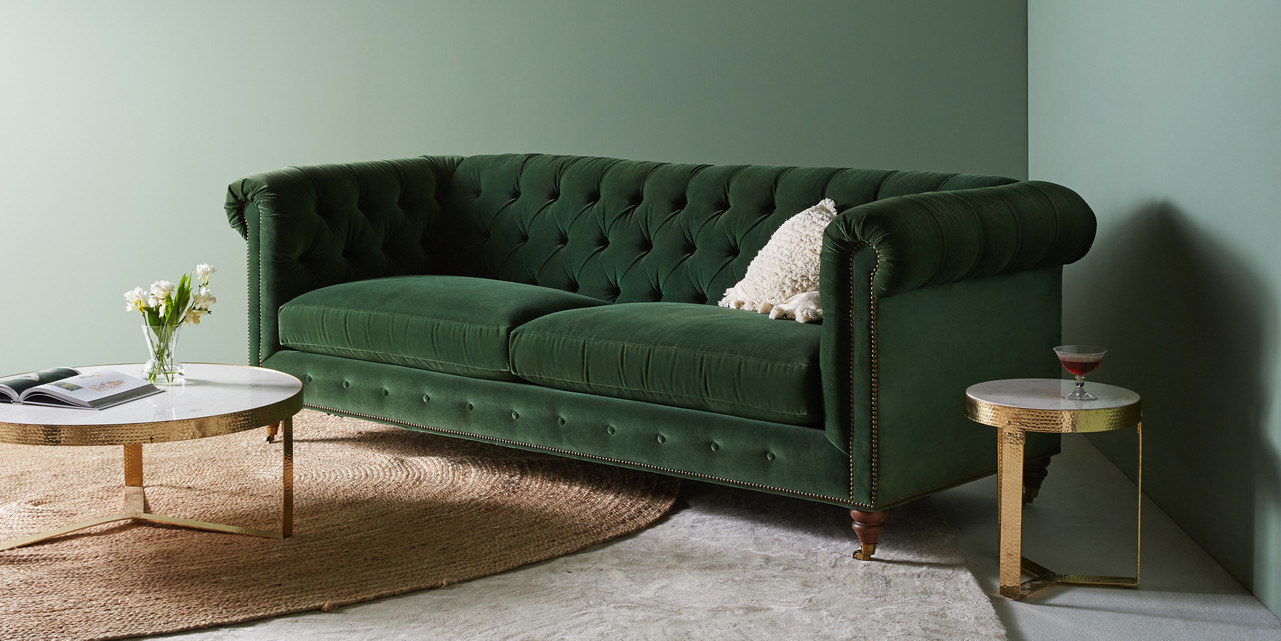 The U.S. government has partnered with many NGOs and recycling units to help people dispose of unwanted stuff in an eco-friendly way. All you need to do is place your couch on the curbside and post a "For Free" post. If you have any curbside programs existing in your locality, they will pick up your used couch and discard it at no expense.
But you may have to look for the appropriate time slots for curbside programs. You will be fined if you do not conform to the rules and regulations of the curbside program. Discarding your couch on a random day will cause inconvenience to people.
9. Restore and Place in The Backyard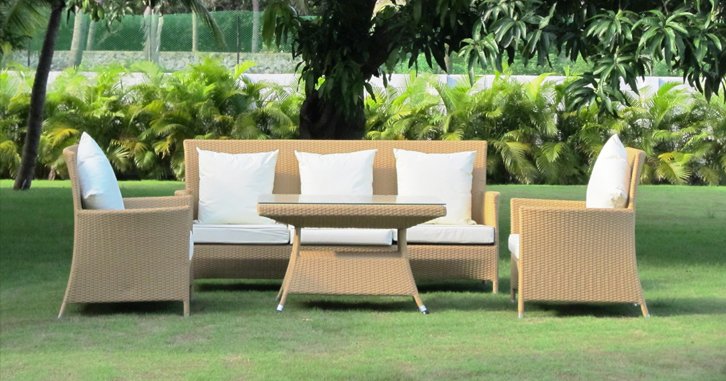 Up until you decide how to get rid of a couch, you can think of repairing it and using it on your lawn. Many couch lovers follow this solution to save the old couch and reuse it in outdoor seating areas. If you ponder over it on a serious note, you will realize it is not a bad idea.
You can save a few more dollars by repainting it and getting the minor fixes done. However, you may have to keep in mind a water-absorbent fabric won't be suitable for outdoor couches. You may have to get it fixed in PVC material to prevent occurrences of mildew and moss.
10. Get It Upholstered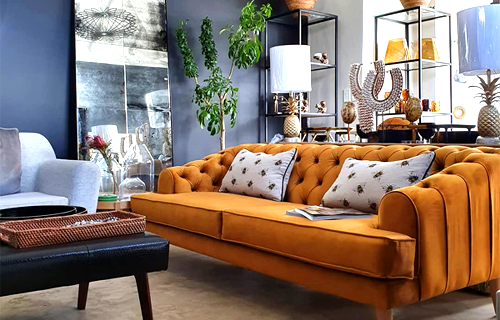 Okay, if you do not wish to buy a new couch but do not want the old couch either, then you may get stuck on the idea of how to get rid of a couch.
Here's the solution- don't buy a new one; instead, get the old couch upholstered. All you need to do is keep the couch frame, polish it, fix the dents or breaks, and discard the old upholstery and seat cushions.
You will have the base, so you won't have to spend money on getting the new wood frame or metal frame. Get the memory foam seat cushions and upholster them as per your design. A simple and eco-friendly way to camouflage the old couch as a new couch.
Related: 9 Affordable Couches You Can Buy Under $1000
How to Prevent Couch Damage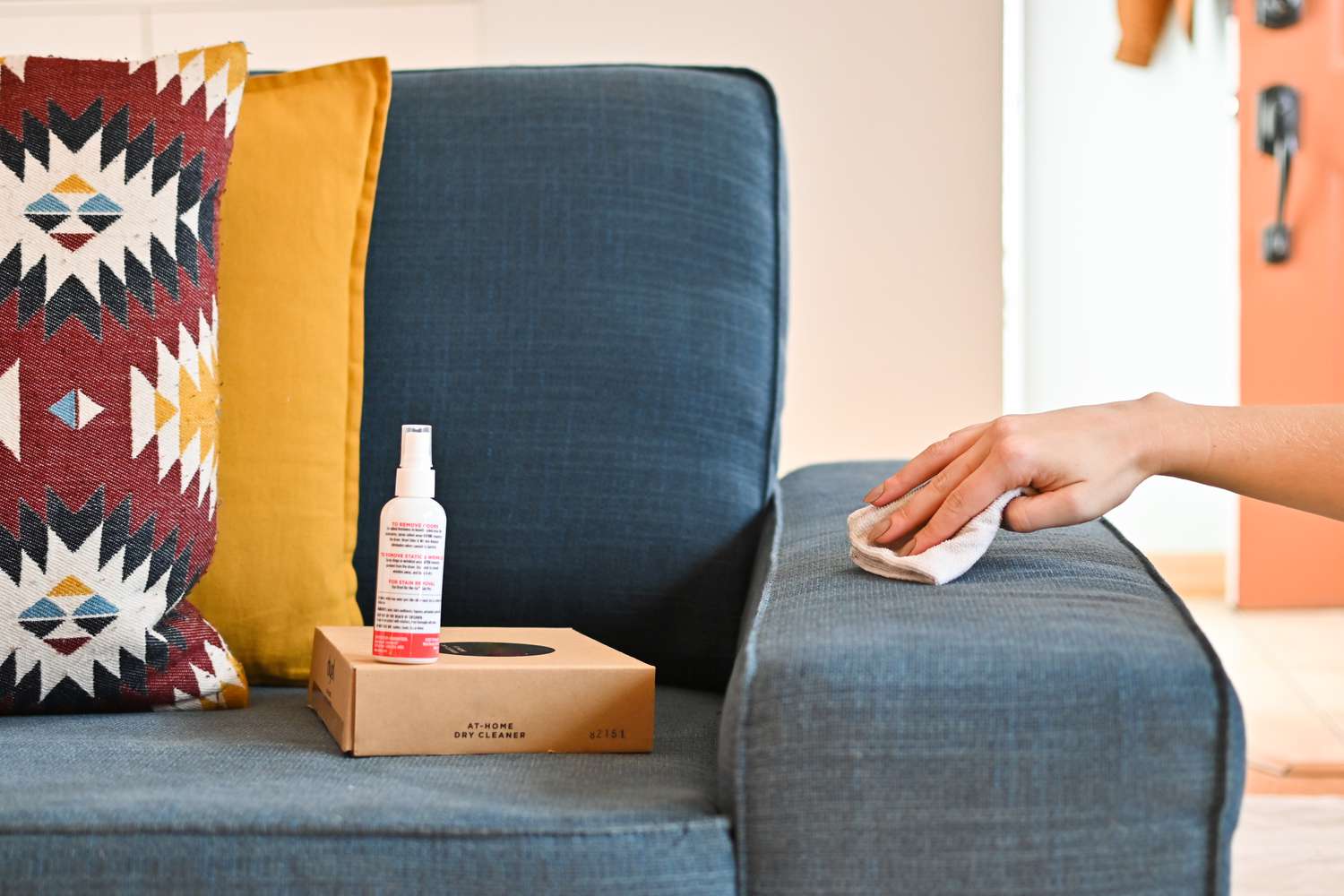 You may have to call the sofa cleaning services every fifteen days if you have pets at home. Pets shed a lot, and their fur attracts pests and germs. So, for your safety, you must clean your sofa twice a month. If you don't own any pets, then you may have to schedule the cleaning services once a month. 
2. Vacuum the Couch
Depending on what things your couch is exposed to, you must vacuum it once a week. Getting rid of fur and unwanted dirt accumulated on the corners of the couch is important.
It can cause serious health hazards if not attended weekly. Also, kids and old-aged people spend a lot of time on the couch, and that may leave stains or sweat prints on the couch surface. 
3. Disinfect the Couch
Get a quality disinfectant to clean the couch. But ensure that it doesn't contain any strong acids, or else it will ruin the couch's surface. Strong disinfectants can fade the couch fabric and leave stains. So research thoroughly before you get a disinfectant.
4. Remove the Stains
Coffee stains, paint stains, and gravy stains may get tough to lose if you don't clean them right away. So, if you find spilled juice on the couch, get a damp cloth and wipe off the stain.
Use some soft fabric detergent if you don't have a stain remover. Do not use a drenched wiping cloth over a couch made from cotton fabric. Instead, get tissues and let the excess oil or gravy get absorbed by the tissue paper. 
5. Clean According to the Fabric
The upholstery is made from synthetic velvet, cotton, leather, or suede material. Sometimes, PVC is also used to create a protective layer over the couch. So, you may have to get the cleaning supplies for a couch according to the material upholstered. Harsh chemicals will ruin the couch, and you will be compelled to think about how to get rid of it. 
Wrapping Up
All in all, save money by choosing the eco-friendly alternative to dispose of the old couch. There are several methods available in the market that will cost you only a few dollars.
Talk to your local authorities, contact a scrap dealer, or donate your couch. Choose the option that is available immediately for you to get rid of the couch. Social media is also a very helpful tool, so exploit that platform to earn some commission.
In addition, if you don't want to think of how to get rid of a couch, schedule the cleaning job every two weeks. Keep the couch bug-free by preventing staining, scraping the dirt off, and vacuuming regularly.
Take tips from couch manufacturers on how to keep the couch in a hygienic condition.
Check This Next: 9 Floor Couches to Elevate Your Living Room Decor in 2023