Each area of the house exhibits a unique look and feel. If you are planning to transform the look of the patio, outdoor furniture can play a vital role in adding the right element of charm and elegance. Irrespective of the patio's size, wicker furniture adds a surreal appeal.
Wicker furniture is the first pick of homeowners looking for outdoor furniture. These are weather-resistant and durable, proving a great choice for the outdoors. Wicker furniture is available in various designs and styles, thus making it one of the most-loved pieces for the alfresco arrangement.
So, if you are all geared up to take the patio's aesthetics a notch above, you should read this blog. Here, we have got together the best-rated wicker patio furniture.
What is Wicker Furniture?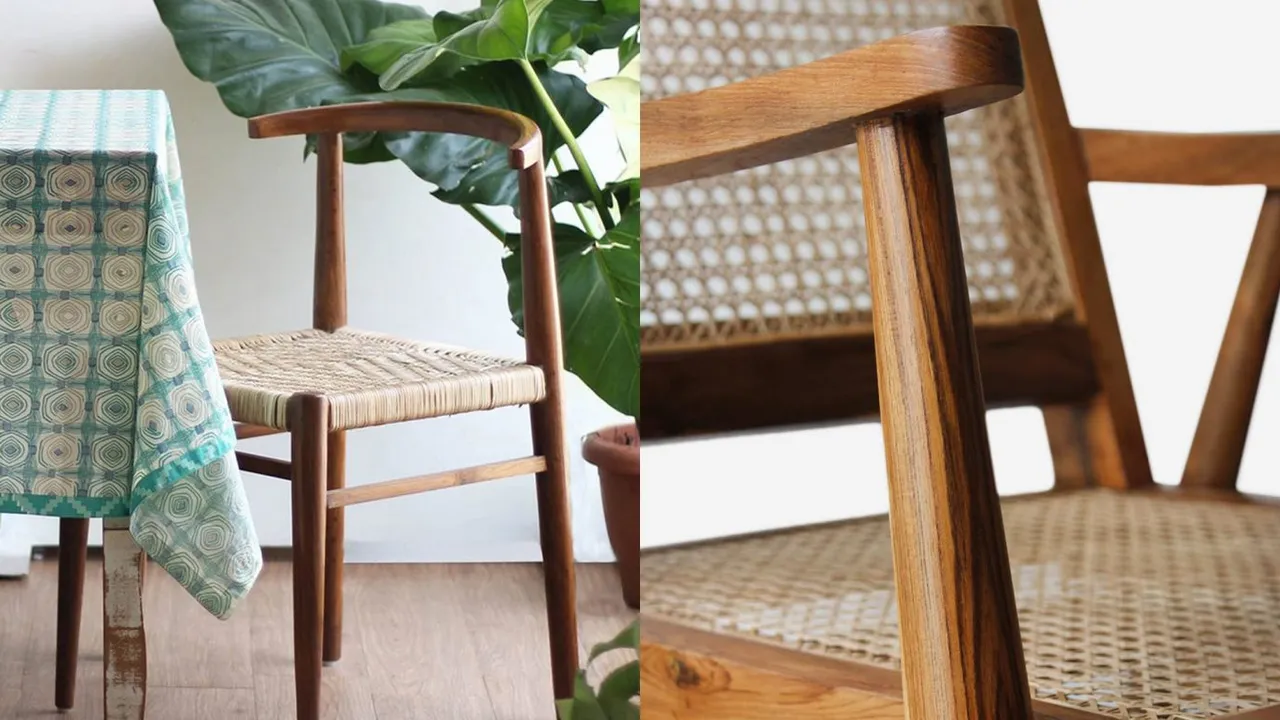 Similar Post: 10 Amazing Outdoor Couch and Sofa Sets to Try in 2023
The excitement of lounging on your patio is so relaxing. The right kind of furniture will make your experience even more enthralling. Wicker is the first choice for outdoor furniture.
Its strength and durability make it a perfect pick for your patio. It is a style of weaving used to make furniture. It is made of vines, natural grasses, and plants.
Many confuse wicker with rattan, but rattan is the material used for making wicker furniture. However, it is important to bring forth the difference between natural and synthetic wicker.
While the natural wicker looks appealing, it cannot resist rain and the sun's heat. Hence, synthetic wicker patio furniture is the preferred choice outdoors.
Natural Wicker: These are usually of plant origin. Some examples are bamboo, water hyacinth, rattan, and seagrass. These materials have durability, but they are not suitable for the outdoors. Hence, synthetic wicker materials have gained popularity.
Synthetic Resin Wicker: These can be used both indoors and outdoors and closely resemble natural rattan. In general, the synthetic wicker resists environmental elements like rain, sun, and moisture. Its strength and flexibility make it a perfect choice for the outdoors.
Top Wicker Furniture Patio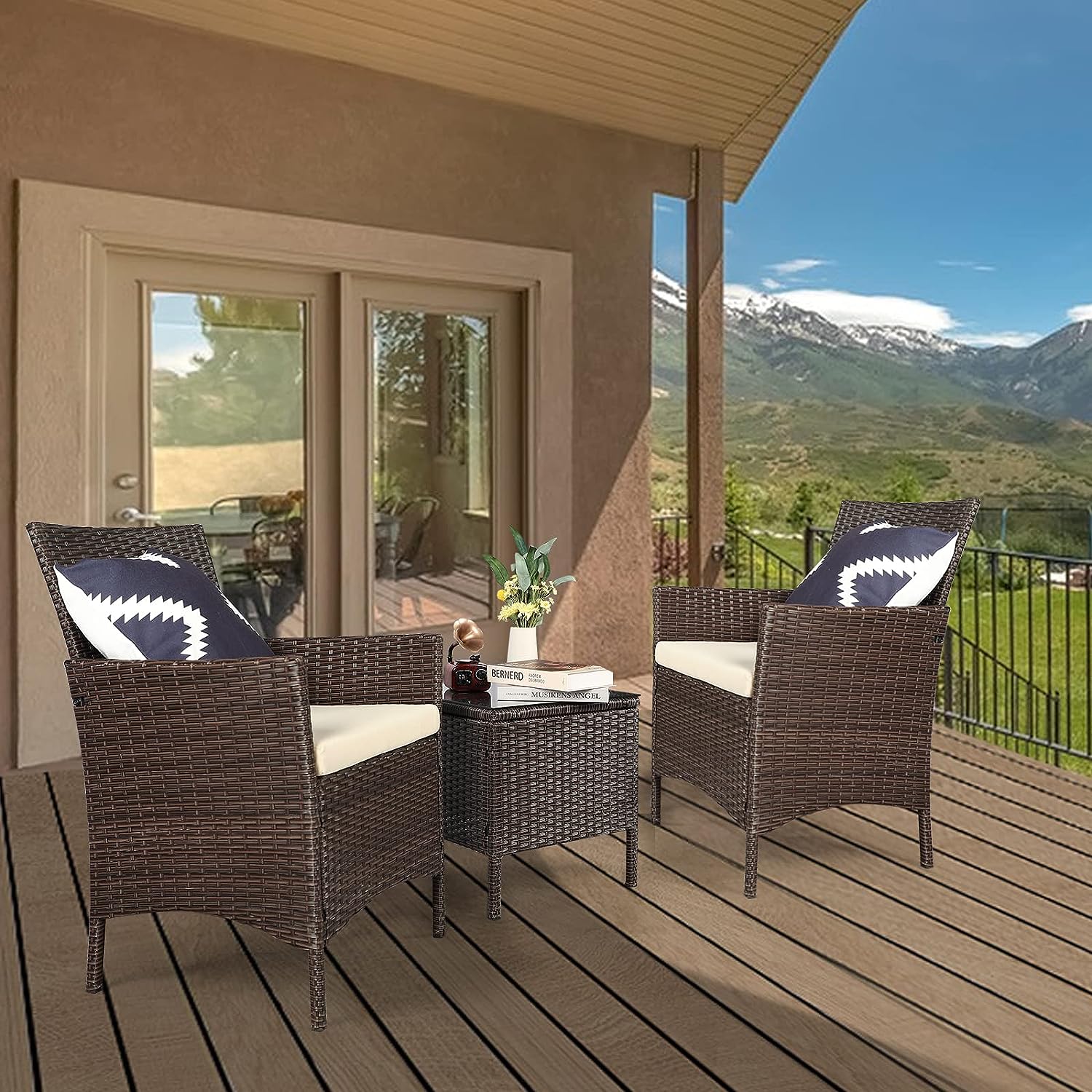 If you want to take the outdoor decor of your space a step ahead, this furniture set by Kawivast will be a perfect addition. Designed ergonomically for your patio, this furniture set comes with two chairs and tables.
This furniture set is durable and UV-resistant, thus making it a perfect choice for the outdoors. It is made from high-quality rattan. The metallic frame is made of steel, further enhancing the strength of the furniture.
Also Read: Top 16 Most Comfortable Couch to Relax on In 2023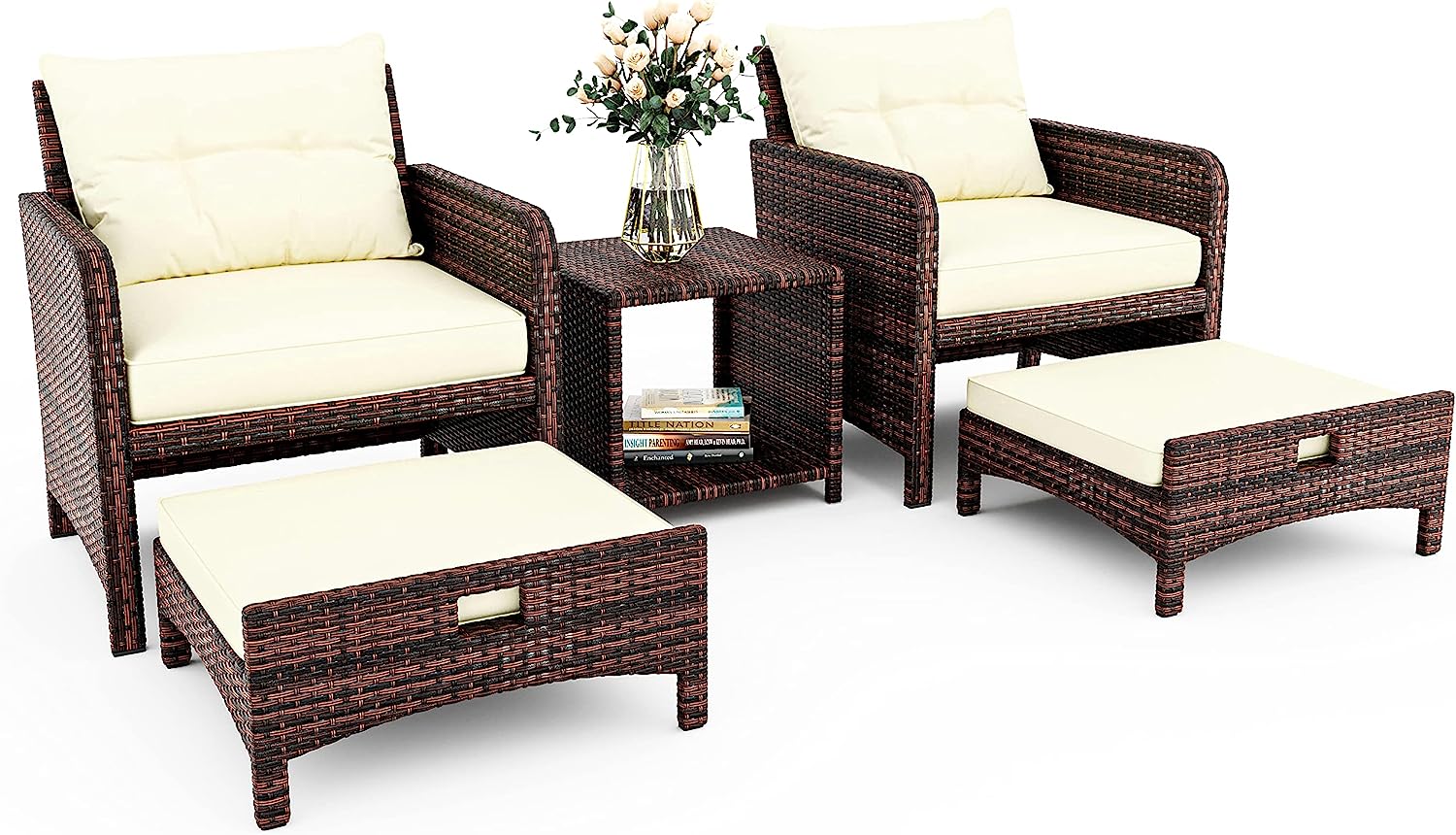 This 5 piece of wicker outdoor furniture set will transform the look of your patio. It comprises two single chairs, two ottomans, and a coffee table. This furniture's wholesome look and appeal make it an apt choice for the indoors and outdoors.
Designed with precision, this furniture set exhibits style and class. With the generously padded cushion and upholstered in the weather-resistant cushion, this furniture offers support and plushness. Maintaining this furniture is easy.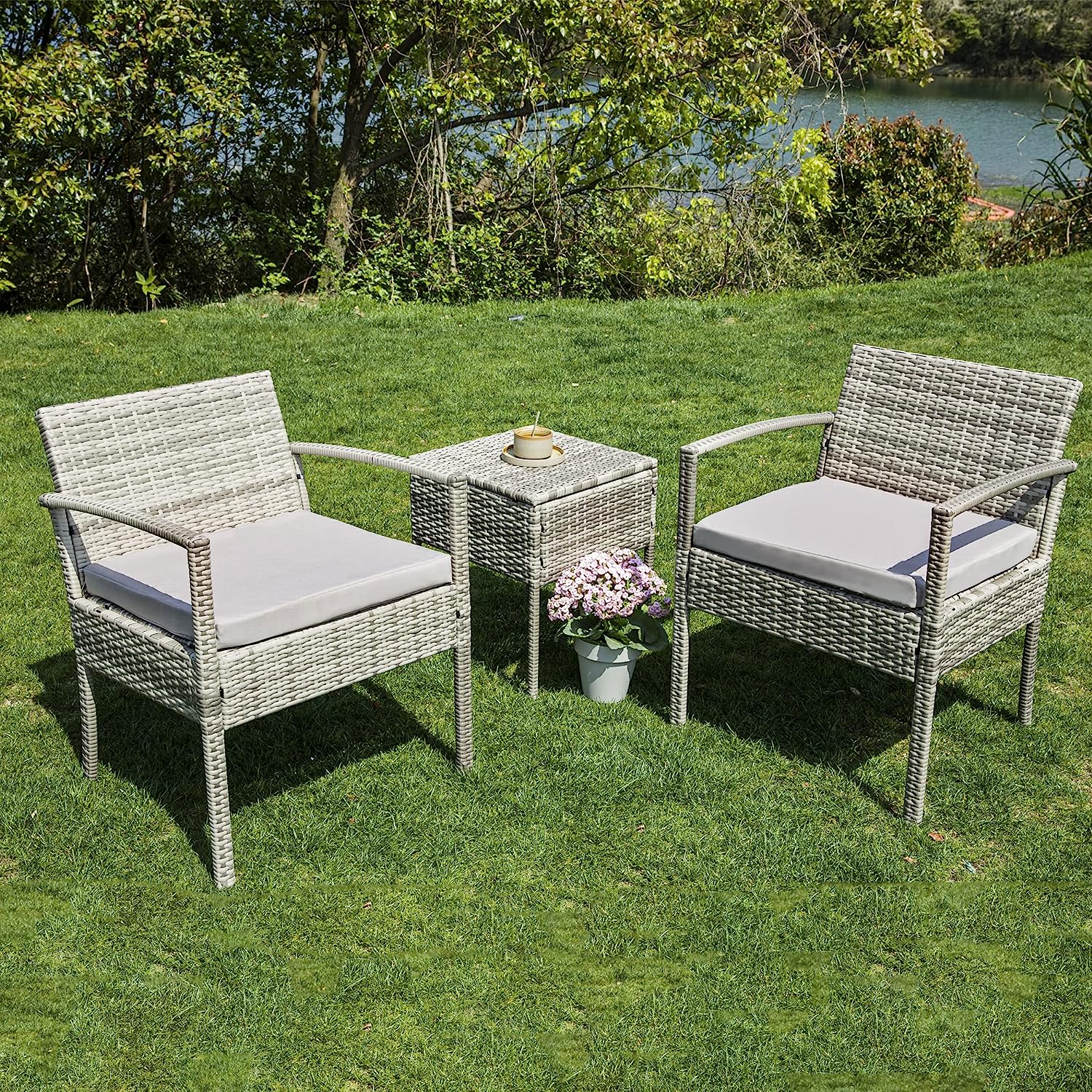 Create a warm and welcoming outdoor retreat with this furniture set. This furniture set showcases class and sophistication. Whether you are lounging on your patio or just want to chill with your friends over a cup of tea, this compact and stylish wicker patio furniture is perfect.
Beautifully designed, this wicker furniture set has a unique charm and look. Included in the set are plush and comfortable cushions. The comforting backrest and armrest make you feel comfortable.
The solid steel frame and craftily woven design add to the sturdiness and strength of this bistro set. Experience a perfect balance of comfort and aesthetics with this furniture set.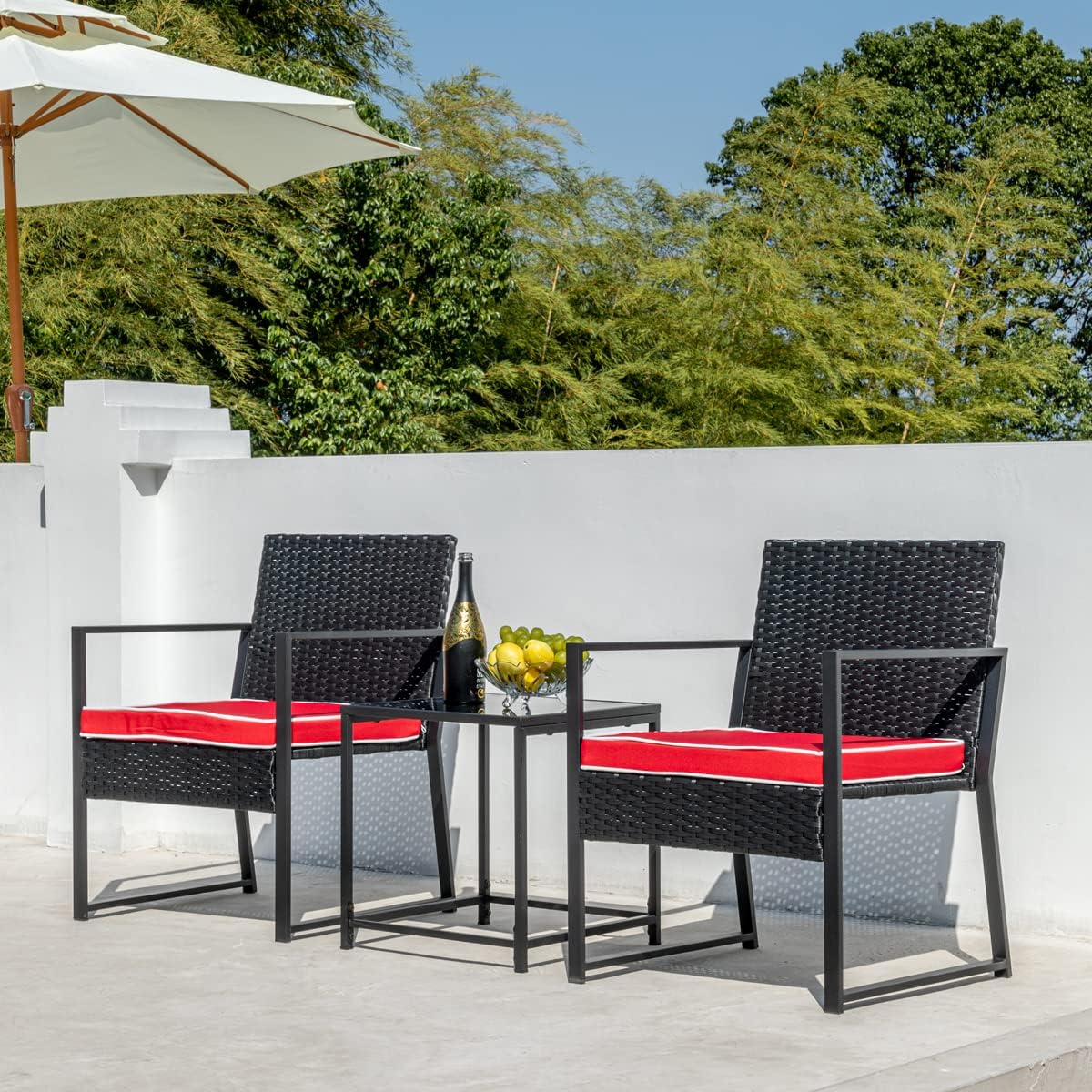 Create a perfect outdoor oasis with this wicker bistro set of 3. Inclusive of two chairs and a table, this bistro set is perfect for your outdoor seating. The package comes with all the hardware, which makes the installation of the furniture easy.
The furniture set has been carefully designed in a metal frame and made from PE rattan, which adds to the durability of the furniture.
The cushioned seats and comfortable design of this furniture set make it a perfect fitment for your patio, balcony, or deck. The wicker furniture set has been designed to last long.
See More: 28 Places Where You Can Buy Inexpensive Furniture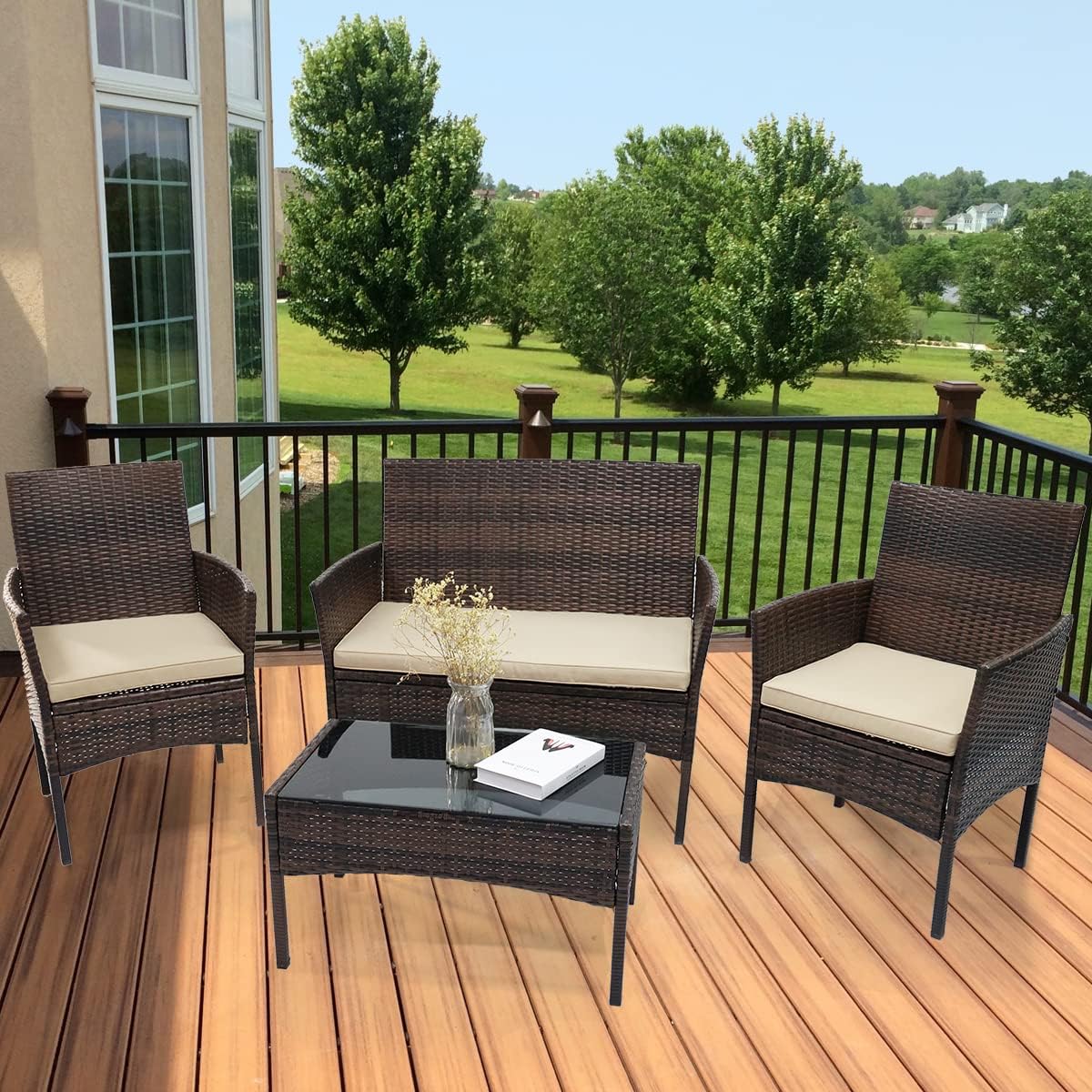 If you want an outstanding alfresco arrangement, don't miss out on this 4-piece furniture set by Zanzio Store. Designed with precision and carefully crafted to exhibit sophistication and aesthetics, this furniture set will be a charmer in your yard.
The beautiful design of this furniture makes it suitable for your garden, balcony, patio, or deck. Made with handwoven PE rattan, this furniture set is made to last long.
Say goodbye to countless cycles of cleaning and maintenance. This wicker patio furniture is durable and easy to maintain. The ergonomic design of the armchair makes it comfortable.
Built to withstand clamant weather and environmental elements, this furniture set embodies quality craftsmanship and timeless elegance.
Factors to Consider when Choosing Wicker Patio Furniture
When planning to buy wicker patio furniture, it is significant to consider certain factors. These ensure that your purchase is worth the time and money. Although wicker patio furniture is flooded in the market, the type, style, design, and price may vary.
Hence, while making a pick, you should consider the following things.
1. The Style
The style of wicker furniture can make a big difference in the final look of your patio. Consider the design, color, and overall aesthetical appeal of the furniture before adding it to your space.
Wicker comes in different styles, from traditional to modern; couple it with the colorful cushion to give it a more vibrant and lively appeal. The unique proposition of wicker furniture is that it easily harmonizes with the design element of your space.
2. Material
As we have mentioned, wickers are made from natural and synthetic fibers. While natural fiber is more suitable indoors, synthetic wicker fiber can bear the clamant weather outside and sit comfortably indoors.
3. Comfort
It is a significant factor that you should not miss. A comfortable pair of furniture will make you feel relaxed and at ease. Consider adding wicker patio furniture designed amazingly. The shape and height of the chair are also important. Don't miss adding thick and comforting cushions to the furniture.
4. Maintenance
While wicker patio furniture designed for the outdoors is sturdy and durable, its timely maintenance and cleaning are important. Regular wiping of the furniture will keep the dust at bay.
Related: Sofa and Couch Dimensions: All You Need to Know
Summing It Up
All in all, wicker furniture is a stylish addition to the outdoors. Wicker patio furniture has become the most preferred choice for homeowners and commercial spaces like cafes, nightclubs, and restaurants.
It's light in weight, durable, long-lasting, and easy to maintain, thus making it an apt choice for those who want a sturdy piece of furniture for their space. However, it is imperative to choose synthetic outdoor furniture that may resist environmental elements.
A well-built and well-designed wicker patio furniture lasts longer. Choose a wicker patio furniture set that suits your taste and matches your style preferences.
Whether you are hosting a party or a small family gathering, or you want to lounge in your yard, the wicker furniture set discussed here will charm all occasions.
Frequently Asked Questions
What is the Source of Wicker Furniture?
Wicker furniture is one of the most popular choices for homeowners looking for outdoor furniture. Whether it is your garden, yard, or balcony, wicker furniture adds sophistication and charm to your place.
Wicker is made of willow, rattan, reed, bamboo, and synthetic fibers. Natural wicker is more suitable for the indoors, and synthetic wicker chairs are good for the outdoors.
What is the Color of The Wicker?
Wicker is known for its unique texture and look. The color of the natural wicker is light gray or beige. It is also available in shade of natural brown and white. Nowadays, synthetic wickers are also available, but the color and texture of natural wickers are more appealing and universal.
How to Clean and Maintain Wicker Furniture?
Similar to other furniture, regular cleaning of wicker furniture is also important. Although you may not need a rigorous cleaning cycle, regular dusting and wiping it with a damp cloth will keep it in good condition. Most synthetic wicker is moisture and stain-resistant, but wiping off any spill immediately is advisable.
Is Wicker a Good Choice for Outdoor Furniture?
Wicker furniture is one of the most preferred choices for the outdoors. You have the option of choosing natural or synthetic wicker furniture.
The latter is a more suitable choice for the outdoors. Since synthetic wicker patio furniture is weather and moisture-resistant, it tend to thrive outdoors easily.
Check This Next: 14 Best Online Furniture Stores in 2023