A comfortable sofa is what you need inside a living room. You may be looking for couch dimensions to fit in your place.
As you all know, no one size fits all. The rule holds good when you plan to buy a sofa set too. For each of you, the requirements or sizing you expect from a couch are different.
Therefore, there comes an imperative need for you to get the measurements correct so that your search for a perfectly poised sofa set comes to an end.
Understanding the width and depth of a sofa set goes a long way in procuring the right accessory after all. You must know exactly what you are looking for.
Let us unveil informative tips and guidelines on how to look for a sofa set with precise couch measurements every single time.
Similar Post: Top 16 Most Comfortable Couch to Relax on In 2023
1. Evaluating the Measurements of Your Living Room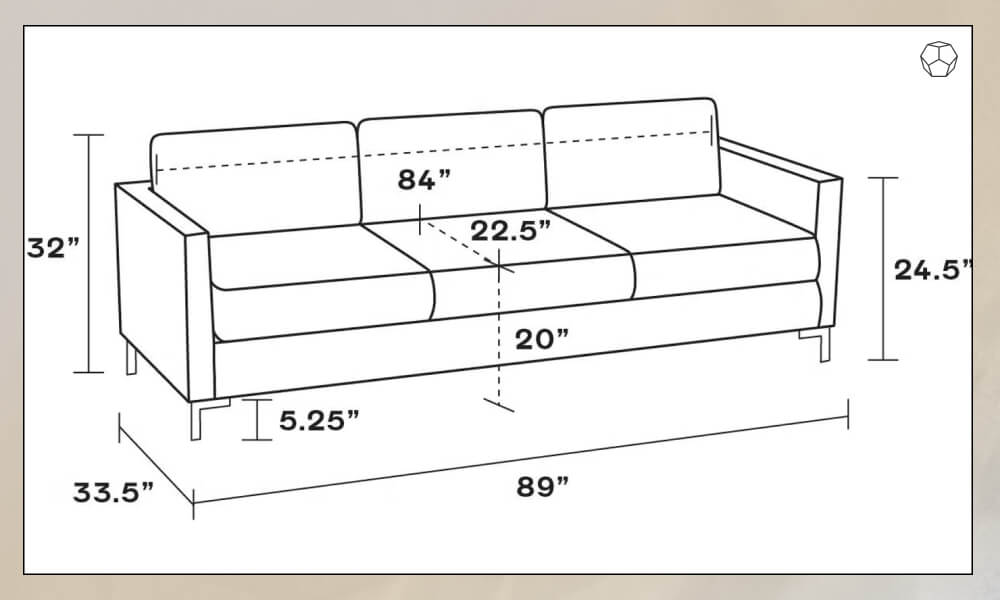 Before plunging into whether to buy a modular sofa set or a sectional couch, you must necessarily evaluate the overall measurements of your room.
In other words, you must carefully analyze the room dimensions of your living area or drawing bay.
This way, you have an exact idea as to whether the sofa you would be buying fits into the space exactly or not.
The space dimensions can be done using a measuring tape, after all. The size, width, and height of the room in terms of the square footage area must be recorded accurately.
This way, you will know exactly what kind of sofa will perfectly fit inside your living or drawing rooms.
2. Understanding of The Type of Sofa You Would Be Buying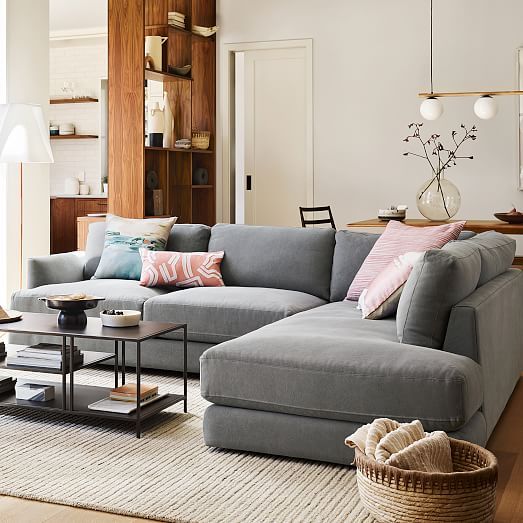 Having taken the dimensions of your room width area, here comes the next important step. What type of sofa set are you exactly looking for?
Is it going to be a sectional sofa set or a modular sofa set? Are you going to buy a love sofa two-seater? Or is it going to be four independent sofa chairs?
There should be a clear idea of the exact variant of sofa set you plan to invest in.
For instance, when you plan to buy a sectional sofa set, you must encompass the length and width of the sectional sofa.
Only then would you be able to assess if this sofa set will precisely fit into your living spaces or not. Therefore, you must evaluate the pros and cons of every sofa set that is available in the marketplace.
This way, you will be able to make a well-informed decision on the type of sofa set that will complement your room decor as against cluttering it.
3. Do You Have Room Dividers or Other Stuff to Look For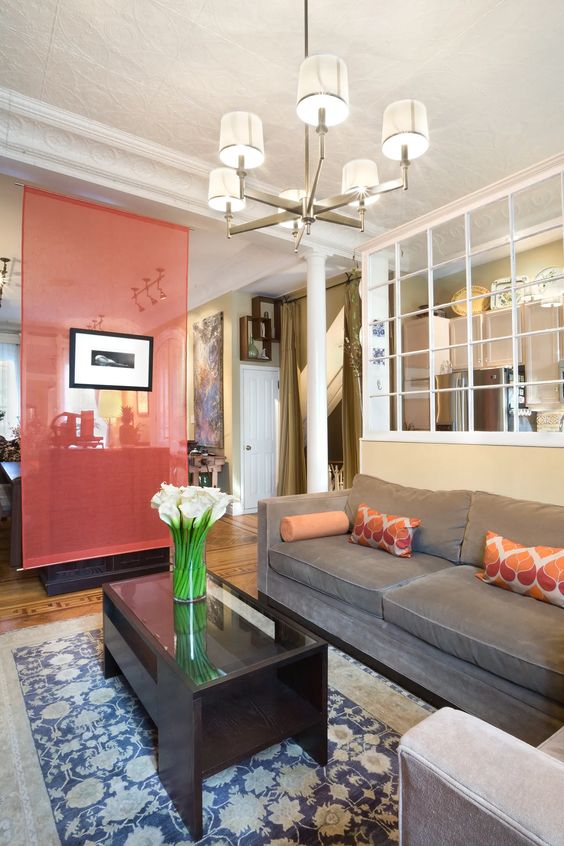 Make sure you properly analyze what kind of decor pieces you have. This way, you get confirmed what type of sofa set fits in without any hassles.
A room divider or something should not stand in the way of your furniture piece.
A sectional sofa can also be utilized as a room divider or so. This way, the sectional sofa's high arms can block the sight lines of the divider effectively.
If you have side tables on either side of the sofa set, the sofa's usability and access become restricted.
Also Read: 13 Leather Sectional Couches for Your Space of 2023
4. Prep up Your Living Spaces in An Effective Manner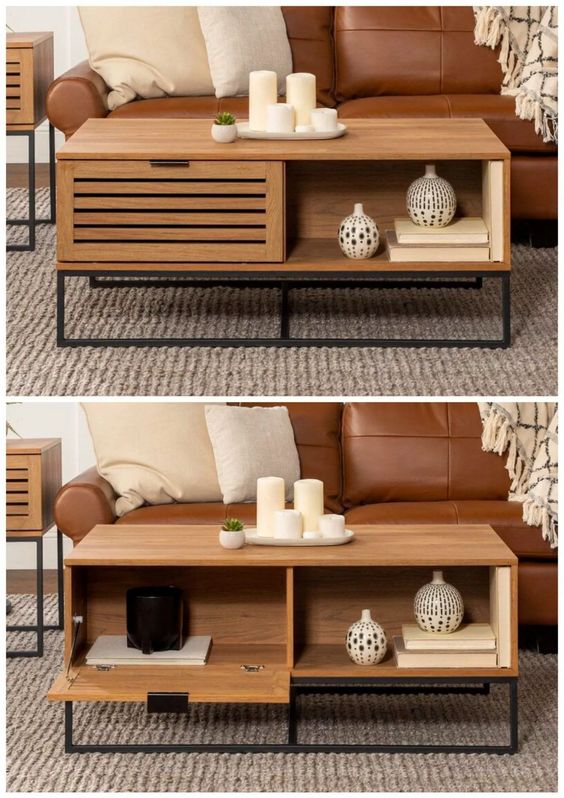 To prep up your living spaces effectively, you must first clear up the room.
Pick out the unwanted clutter at once. You must then use a masking take to exact the exact width, height, and volume space of the living area where you are going to have the sofa set installed.
The couch measurements can be tallied across the square footage area you have created for your sofa set to fit in.
To utilize the existing spaces more effectively, you must place key chains, trolley accessories, books, or other miscellaneous products inside wall-mounted cupboards, side tables, coffee tables, etc.
This way, you prep up enough area for your show-stopper couch sets to fit inside the living area comfortably.
5. Get the Vertical Measurements of The Sofa Set Done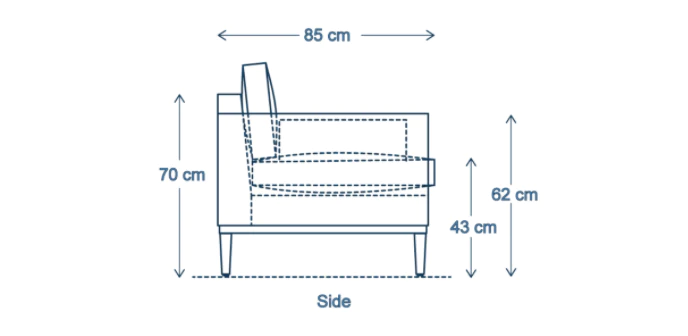 Get the vertical measurements of the sofa set you plan to buy from a retail store or an online marketplace. This is an important step you must execute from your side.
By using a measurement tape vertically, calculate the height of the backrest and seat of the sofa. Accordingly, you can also get the sofa's arm height noted down.
By making a clear-cut demarcation of the exact measurements of the vertical section of the sofa set, you can see if the desired sofa can easily move in with other sets of furniture accessories in place.
A demo at a local furniture store can help you get the details you are looking for in a hassle-free manner.
6. Consider the Wall Decor of The Room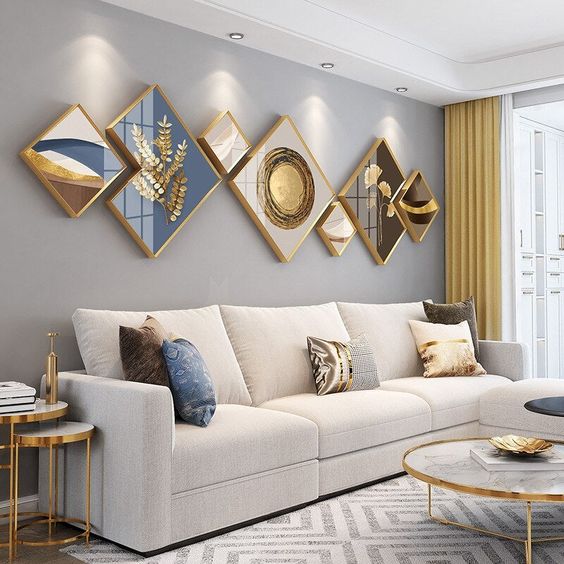 Are you looking for a sofa set for your home? Or, is the couch set a sleeper sofa bed for your guest room? Or do you plan to buy a sofa set for your office space?
Determining your exact need here is going to help you arrive at a more well-informed decision concerning buying sofa sets.
For the above-mentioned, you must look exactly for a sofa set whose measurements are 2/3rds the size of your wall decor.
If you buy a sofa set that measures the entire width of the wall decor, then the couch set may look too large for the room as the sofa set would occupy the entire living space.
Similarly, if the room has a low ceiling, then opt for a sofa set that has a lower back.
This way, you keep the furniture's decor in proportion to the room's height. Knowing the depth of a sofa set is also important because if you get a sofa that is too deep, then it may look a little imposing for a room that is narrow.
Related: 10 Amazing Outdoor Couch and Sofa Sets to Try in 2023
7. Gauge Your Style Preferences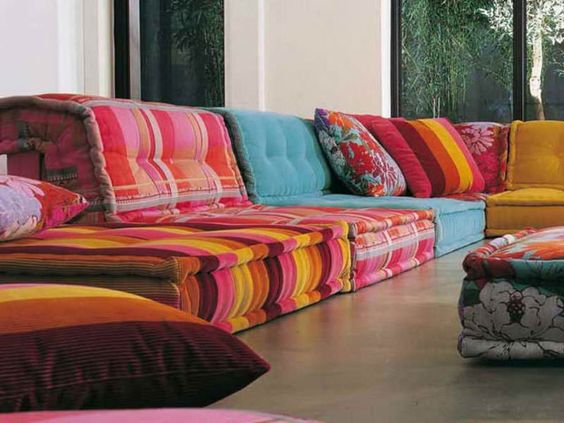 Research the sofa styles that you can get hands-on too. For clean and clear designs, a minimalist design would suit you the best. Do you love contemporary designs?
Then you can choose a mid-century sofa set with all that detailing done intricately.
For those of you who love modern interiors, you can choose refreshing color palettes and upholstery designs that would suit today's generation.
Likewise, you can also choose the design ensemble based on where you are planning to get it.
The couch sets that are suitable for homes, or villas aren't the same as the ones you choose for your commercial properties or office spaces.
8. Get a Sofa Set that Matches Its Utility Value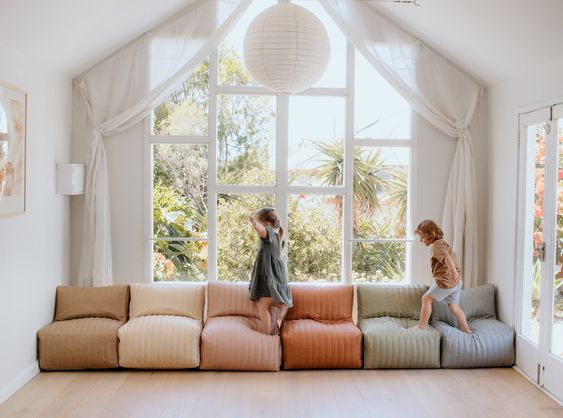 For a condominium or a 1 BHK apartment, you may just have enough space to place a medium-sized couch set wherein you want to unwind.
By jotting down the couch measurements, you choose one that aptly fits into the designated space. However, when you live in larger families, you may need larger sofa sets.
This way, you allow friends and family members to catch up over movies, family gossip, and so on.
For stay-at-home mums who handle their tiny tots or toddlers, you must look for couch sets that are more durable upholstery and are made from more sturdy materials.
Likewise, you look for specific utility values the sofa sets have when you want to scout for them.
Final thoughts
All in all, you have seen highlighting tips and pointers on how to evaluate couch measurements and access the utility values sofa sets have on the whole.
Sofa sets can be availed in a variety of shapes, sizes, colors, and upholstery models.
Browse the internet on how the correct dimensions of sofa sets can be worked out.
Getting to read furniture-specific articles can help you decide on the kind of furniture set that can perfectly complement your room decor.
Getting to know the durability of the materials that go into sofa making is mandatory indeed.
When you understand the materials that go into the making, it becomes easier for you to buy a sturdy sofa set that can truly match your requirements.
Choosing the right sofa set that fits into your living room must also be the one that provides you with a solid utility factor.
Check This Next: 75-Inch TV Dimensions with Drawings and Tips to Follow