Are you looking forward to buying a 75-inch TV at your place? But worried about where to mount and at what height?
Well, you can enjoy watching all your favorite TV shows and movies once you set the TV unit at a distance that doesn't make the moving pictures look blurred or pixelated.
However, there are a few pointers that you may have to consider before you finalize the best location and the suitable height for placing your TV.
Some prefer having their TVs placed on a TV cabinet, while others get them mounted on the wall. Either way, the picture-viewing experience differs.
For a joyful experience, you may have to consider the distance of your couch from the TV, the area of your room, and the dimensions of your TV unit.
A 75-inch TV Dimensions
A wider TV screen makes the moving pictures appear bigger, and the color quality also leaves a massive impact on your viewing experience.
But the truth is when you measure your TV screen diagonally, you will notice that the actual width is lesser than the specified ones.
Ergo, a 75-inch TV's dimensions are smaller, which means a 75-inch TV will be approximately 66-70 inches wide and 34-38 inches tall.
You may have to buy a TV set considering these conditions. It's a point to remember- if you plan to buy a TV set that is more than 70 inches be ready to accept that it will not be 70 inches in width. It will be 4 to 5 inches smaller in size.
Similar Post: 11 Ideas for Decorating TV Wall with Cheap Finds
Use the Following Tips to Buy a TV Set
First and foremost, check the specifications mentioned in the TV manual when you visit the showroom. Or, if you are buying it online, read the TV configuration beforehand.
The sizes may be mentioned as 75-inch TV dimensions, but in fact, they will be approximate.
Try to compare different TV brands and see the features they are offering. Every TV unit comes with unique features.
Do not stick to only the size and dimensions. The picture quality, sound quality, and easiness of viewing matter a lot.
Then, work on how you wish to place the set with 75-inch TV dimensions in your place.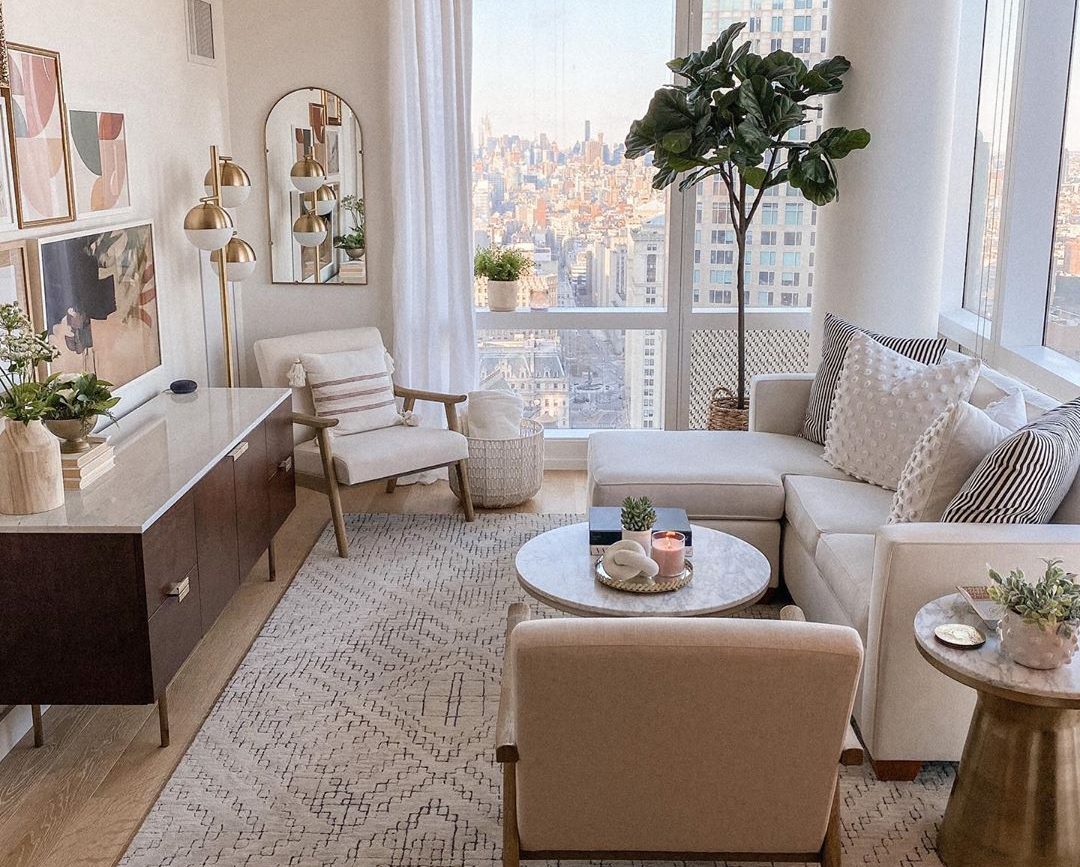 Things to Consider for a TV Set with 75-inch TV Dimensions
1. The Area of Your Room
You may have learned in your school to calculate the area of a room. And you may have to calculate the area before you buy a TV set.
If you already know the dimensions of your TV room, then not a problem. But if you have no idea, then check your property papers.
If you are living in a rented space, then ask your owner. If nothing works, then you may have to get the area size manually.
The formula for total area is A=2(l+b)h, where A means four walls of the room, L means the length of the walls, b stands for breadth, and h stands for the height of the room.
To get the correct size of the walls, you need to get a measuring tape, or you can ask for a carpenter's help.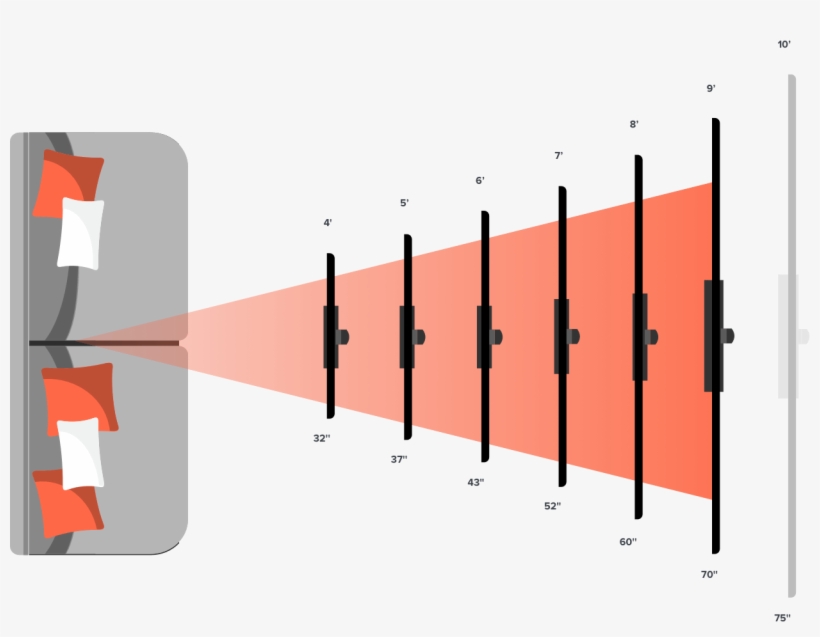 2. Zero-In on The Wall You Want Your TV to Be Placed
Okay, now that you have come to know about your area, you may have learned about the distance as well.
Now, it is time to take the location of your TV set and the sofa set into consideration. See at what angle your sofa set is placed.
And if you find that the distance between the TV wall and the sofa is comparatively less, then change the positioning of your couch.
Also, if you have plans to set the TV unit in the bedroom, then the TV wall should be at a sufficient distance to avoid eye aches and neck pain.
It is one of the crucial decisions to decide on the wall for the best TV viewing experience.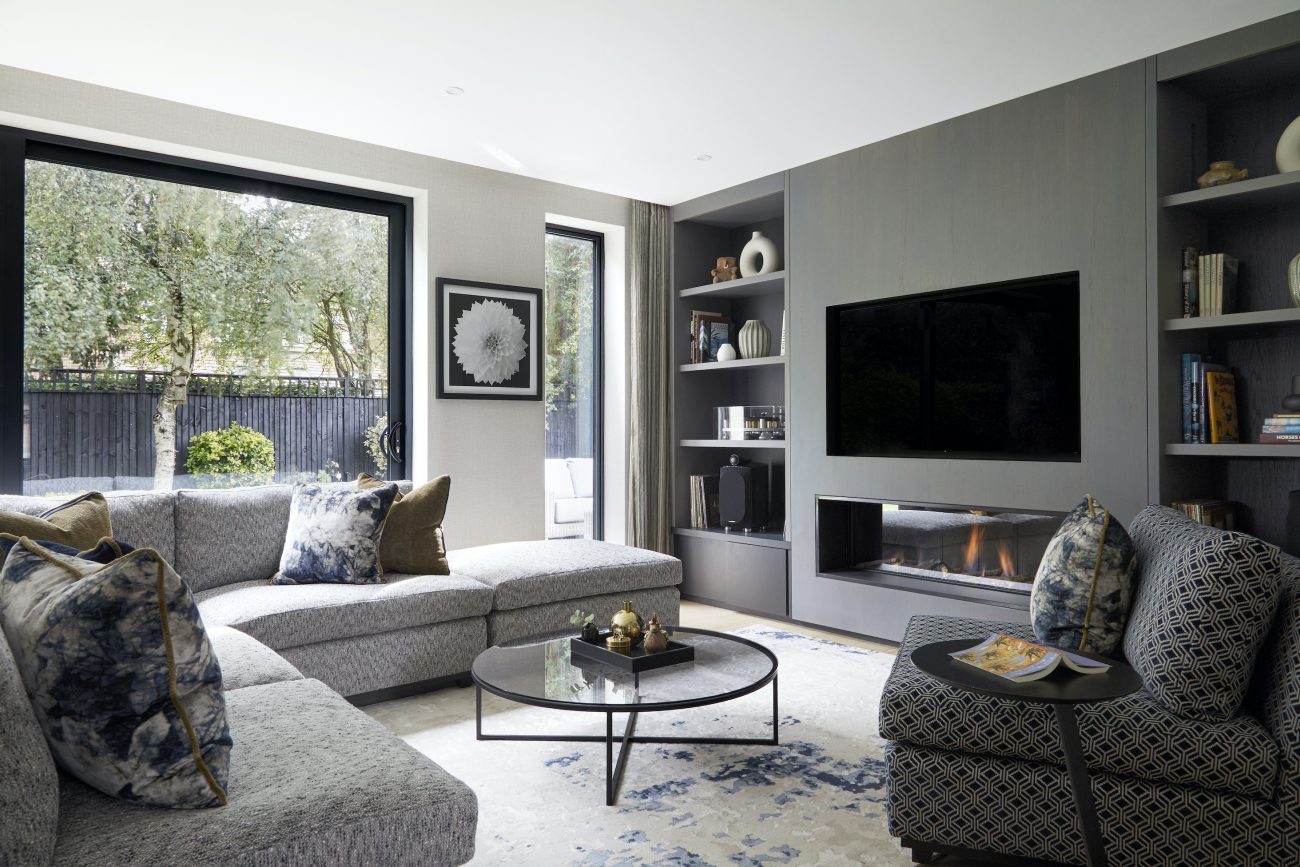 Also Read: Sofa and Couch Dimensions: All You Need to Know
3. Figuring out The Best TV Size
If you have decided to buy a TV set with 75-inch TV dimensions, then you may have to see to it that your room isn't too small. The distance matters a lot, or else your viewing experience will go for a toss.
Also, viewing a TV too close to the screen is not only perilous to your eyes but will lead to other health conditions.
Health experts claim that TV viewing from a shorter distance leads to heart problems and cholesterol spikes. So, to make your life entertaining, do not overlook your health.
Get a TV that fits perfectly in your room and does not adversely affect your health.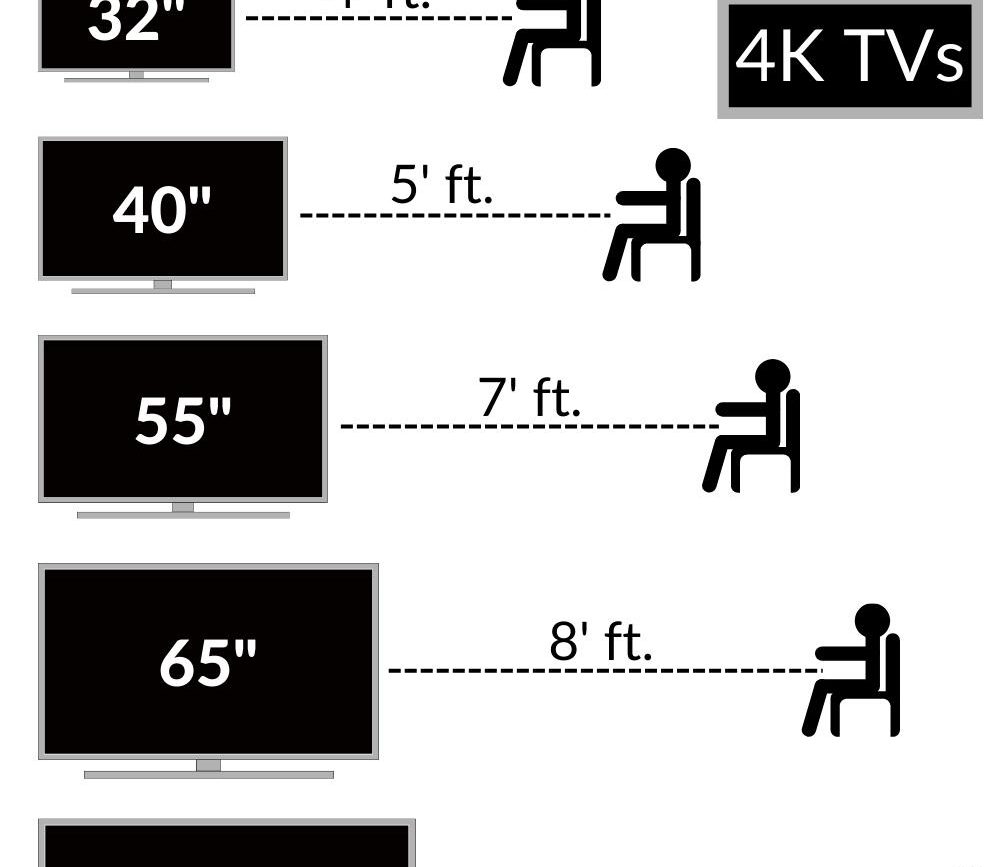 4. The Higher the TV Resolution Better the Viewing Experience
For better picture quality, TV resolution should be higher. It is one of the significant indispensable factors. It has nothing to do with your room's dimensions but for an enjoyable viewing experience; it is a must.
Also, TV screens with larger sizes often have a better resolution. A unit with 75-inch TV dimensions will come with either 4k or 1080p resolutions. Some full HD TVs have a resolution of less than 4K.
Even Ultra HD TVs are better than full HD versions. Since the 8K content is limited in the market, buying a TV with 8K resolution will be a waste of money. Also, they are pretty expensive than 4K models.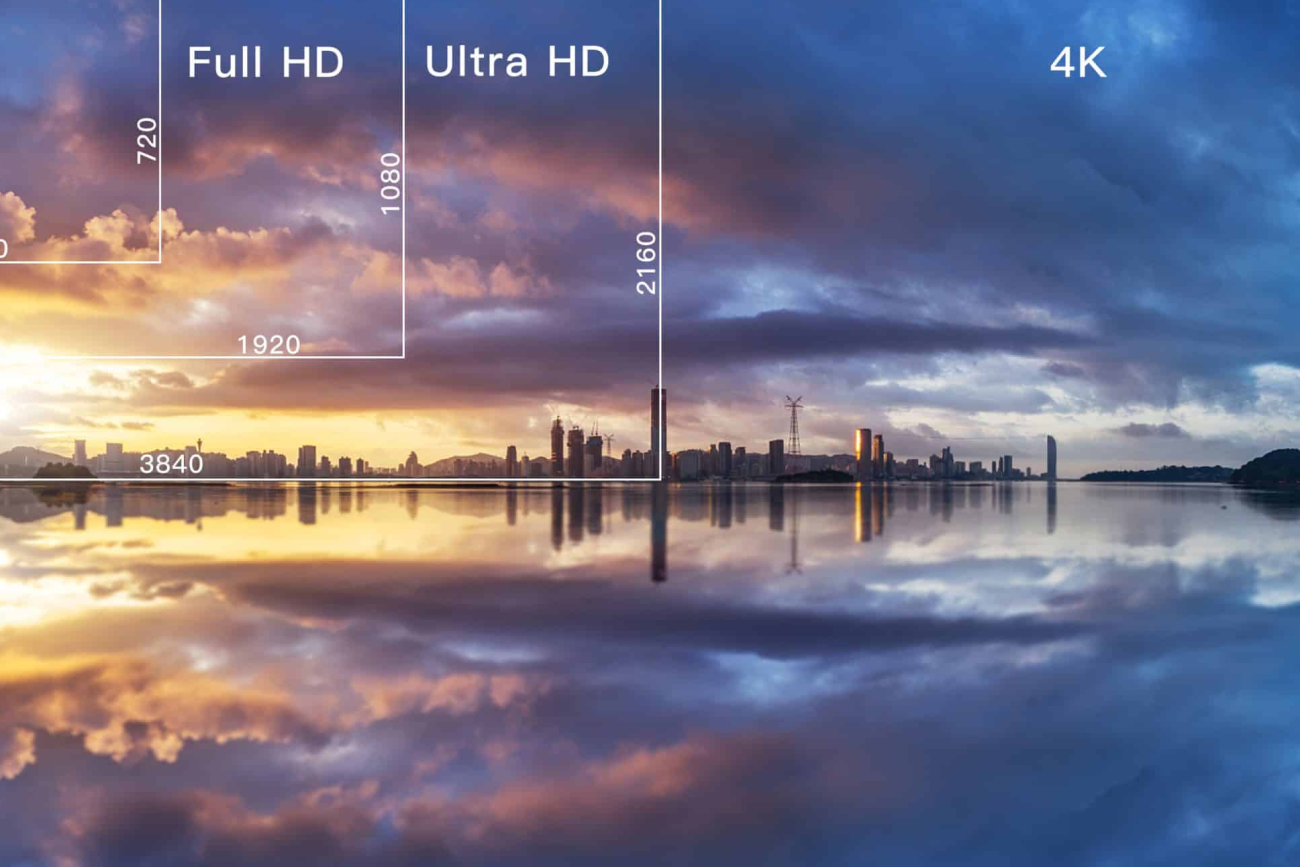 5. Check the Affordability
The brand and features of a set with 75-inch TV dimensions will impact the affordability. Some of the top-notch brands like Sony and LG have substantially higher rates for their ultra-HD TV sets.
Also, the size will add to the cost. Research online, ask the electronics expert, and talk to your friends who have recently bought a TV.
Avoid going overboard as the technology keeps advancing, and you may be required to change the TV shortly for some advanced features.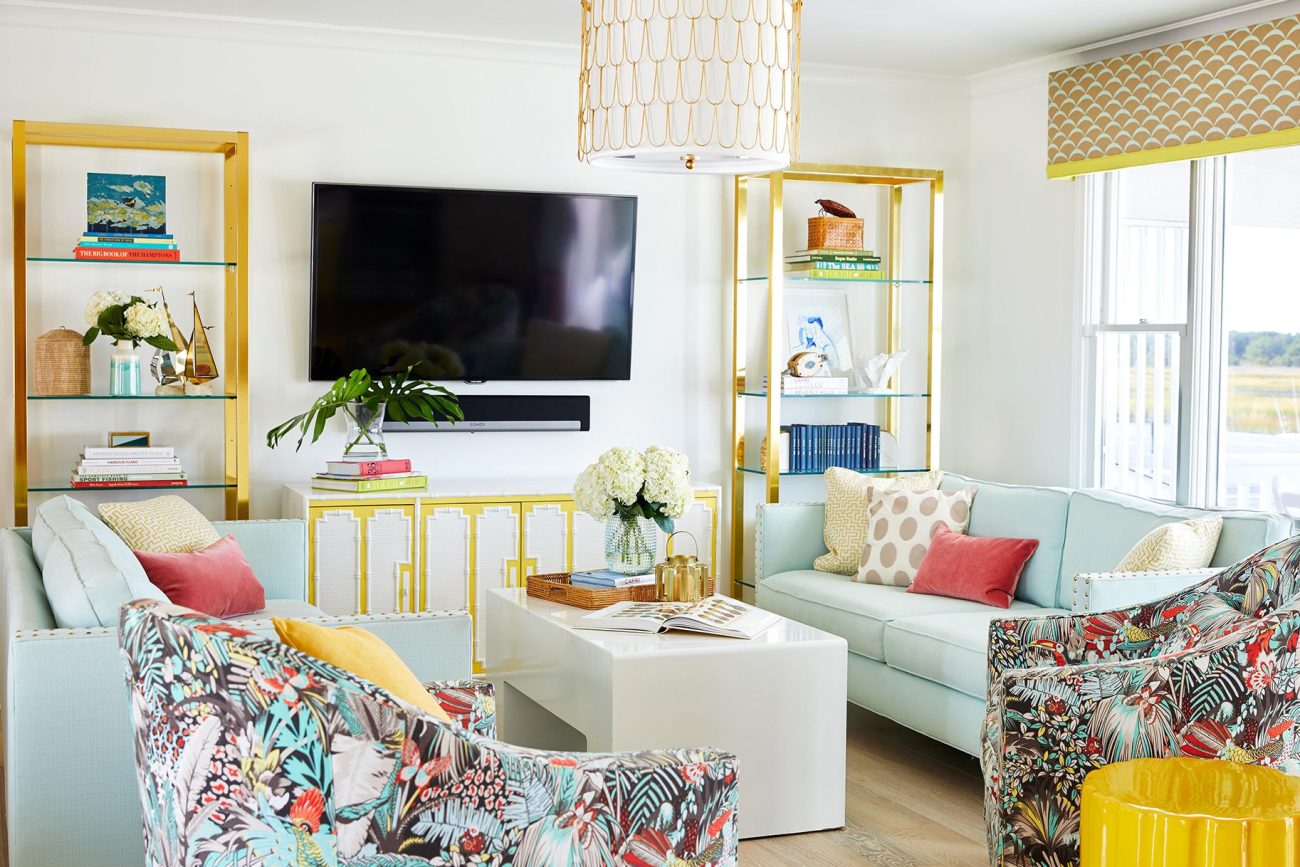 See More: Shower Head Height: Complete Guide
6. Getting a Cabinet/Console
The positioning of a TV will be another key aspect to consider while buying a TV. You may want to place the TV either on a cabinet or on a stand.
So, consider the dimensions of the TV and either get a stand or a cabinet. The benefits of having a cabinet are you get open drawers to keep your set-top box, fire stick, and remote-controlled devices.
Also, if you are a video game player, then you may need additional storage space near the TV unit. A unit with 75-inch TV dimensions will need a cabinet wider than 70 inches.
Additionally, it must also have 3.5 inches of space on each side for better fitting.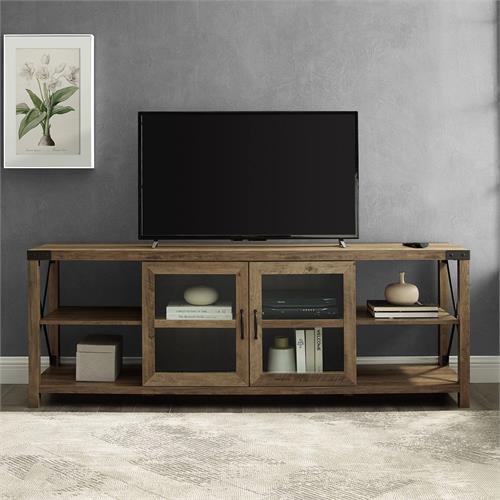 7. Mounting on The Wall
Wall-mounting will save a lot of space in your room. It is the most suitable option for those who live in smaller areas. Also, you will be able to decorate your space around the TV wall.
You can get wall sconces, wall hangings, and wall paintings to make your space appear decorative and pleasing. Many prefer to have a wall-mounted TV set to be able to renovate their spaces.
However, if you get a TV set with 75-inch TV dimensions, then you may want to think about it safely securing to the wall.
A wider TV screen is prone to damage and cracks in the wall as the set will be heavier than smaller models of TV sets. So, make sure you fix any damage to the wall before you wall mount the TV.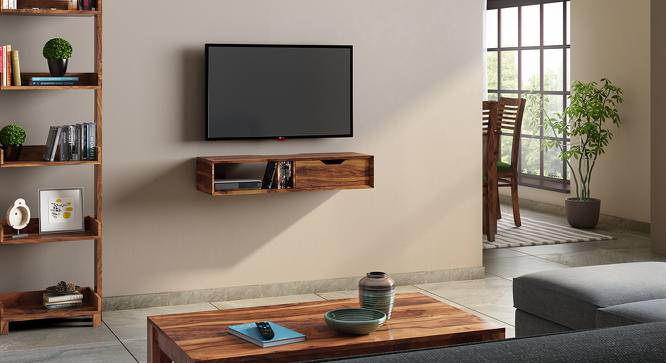 8. At What Height Should You Place the TV
You watch the TV while being seated either on a chair or on a couch. So, make sure that the TV is mounted on the wall at eye level.
The height should not be beyond the eye level, or it may result in neck pain and stress to the eyes.
Furthermore, if you are getting a TV console or a cabinet, make sure that the height of the cabinet is in line with the couch's height.
The angle of the TV's placement should be at eye level, neither above that nor below that. Even minor misplacements will ruin your viewing experience.
If you are getting a set with 75-inch TV dimensions, you may have to mount it roughly 23.6 inches high from the floor. Of course, you can adjust it as per your height (while being seated).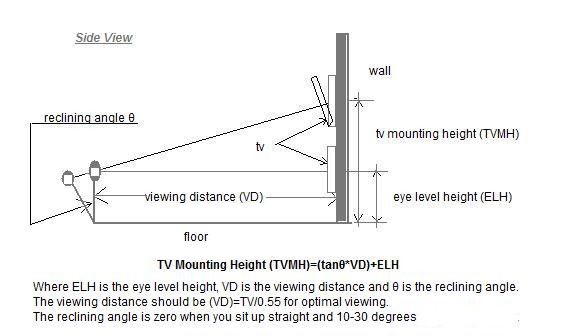 Related: Top 16 Most Comfortable Couch to Relax on In 2023
9. Smaller Rooms and Larger Rooms
You may have calculated the area of your room, but now you have to be sure whether a TV unit with 75-inch TV dimensions will fit your desired needs or not.
It is necessary to understand that smaller rooms have smaller distances from each side. So, if you wall-mount a TV, then the viewing experience should not be ruined because of the larger TV screens.
The distance between your couch and the TV set will make the picture appear brighter, and you may have to move your neck on each side to get the complete view.
So, for smaller rooms, you must stick to 32 or 42-inch TV screens. Whereas, for larger rooms, you can opt for TV sets higher than 75-inch TV dimensions.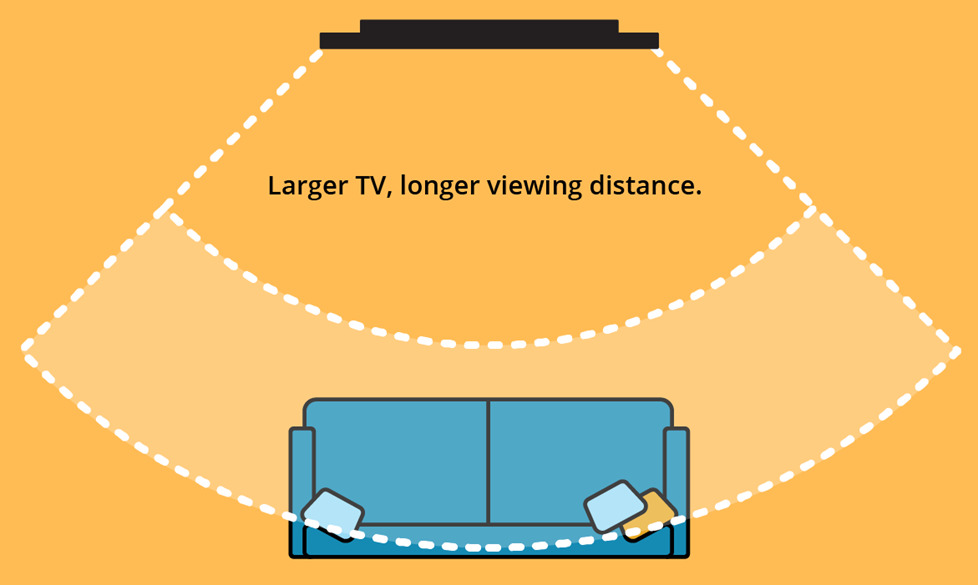 10. Ideal Distance for Viewing
Once you place your TV on the wall or the cabinet, measure the TV diagonally. Then multiply it by 1.5, which will give you the minimum distance you should be sitting away from your TV.
For a 75-inch TV dimension, the distance will be approximately 9.38 feet or 112.56 inches. So, if it is not possible to place your TV on a different wall, change the location of your couch.
Move it to a place where you can view the TV at an appropriate distance. The ultimate goal should be to prevent eye aches and neck pain, and the viewing experience should also not be hampered.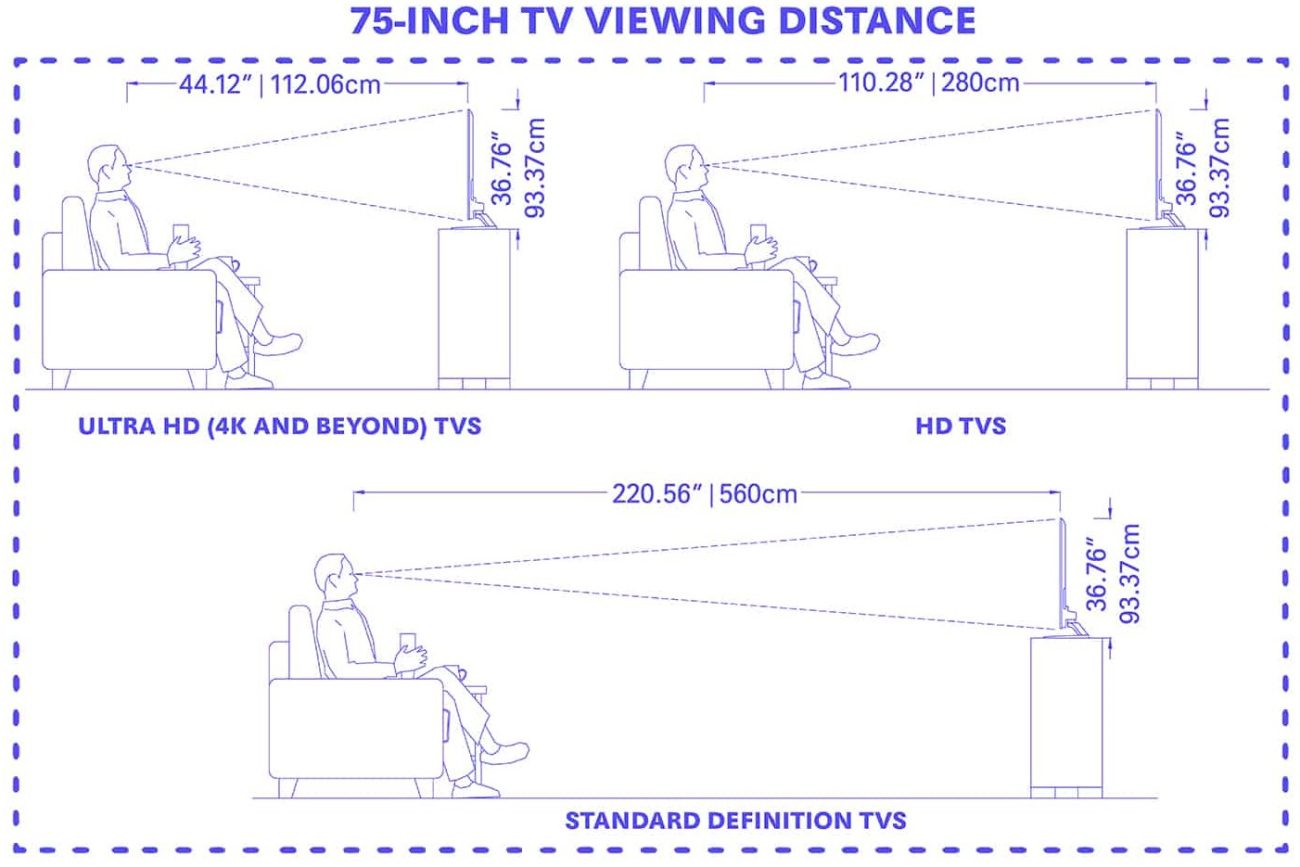 Summing It Up
All in all, read the guidelines mentioned in VESA (Video Electronics Standards Association). You will find the accompanying number in the manual as per VESA.
You can then buy a matching wall mount and TV (with the same VESA number) to ensure a safe viewing experience.
Also, you must understand that TV is only for entertainment purposes, so always give health your priority. Larger TV screens are best for rooms with larger areas.
Do not ignore the distance and height while placing the TV unit on the wall. If placing it on the cabinet, the distance should be appropriate from the couch, and the height should be in line with the eye level.
Research thoroughly before buying electronic equipment, and never forget technology keeps advancing every year, so go for trending affordable products only.
Check This Next: 15 Best Kitchen Cabinet Colours