Do you believe that the only purpose of a fireplace is to keep the room warm in the winter? If so, it is time to reevaluate your thoughts. Fireplaces are the center of living space.
This underrated part of your interior will revamp any living room, besides raising its temperature during the snowy months. A brick fireplace makeover can amplify the interior of any room in no time.
If you have not considered upgrading your traditional brick fireplace, this is a sign to reimagine your indoor aesthetics. Here are 15 stunning ideas to help ignite your creativity and inspire an elegant fireplace makeover.
Pick one that suits your style, and watch your room elevate to the next level.
Transform Your Space with These Ultimate Ideas
Styling a fireplace all by yourself is no rocket science. However, finding your style from a thousand captivating options can be overwhelming. Therefore, to help you decide the best fireplace style, here are the top brick fireplace makeover ideas.
1. Tile Touch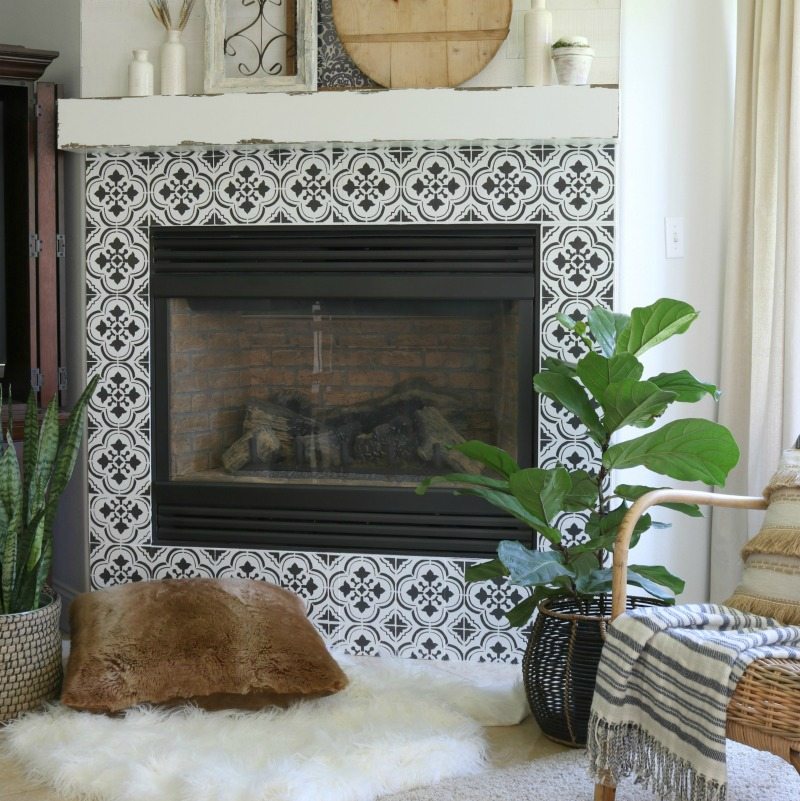 Do you have faded, brown, unartistic titles framing your fireplace? Well, it is time to ditch the monotony and elevate it with some artistic touches. Add charm to your living room by replacing the old titles with some brightly patterned and floral titles that match the overall theme of your room.
You can also breathe life into your living room with intricately designed titles that frame your fireplace. The tile's touch will scream elegance into your space while keeping it warm and cozy. Explore captivating patterns and colors to innovate any traditional brick fireplace and transform it into a work of art.
2. Minimalist Neutral
If you want a break from the chaos of exclusive patterns, intricate details, and bold colors for your fireplace, go minimal. The minimalist, neutral aesthetic is a big hit in modern interior decoration, trending all over social media.
Opting for a muted color palette is a simple brick fireplace makeover idea that does wonders for any interior. Let your home radiate timeless elegance with a relaxed and balanced aura. A bright, warm fireplace with a clean, organized, and harmonious background is the transformation that your house needs to suit your upset mood.
3. Wooden Cover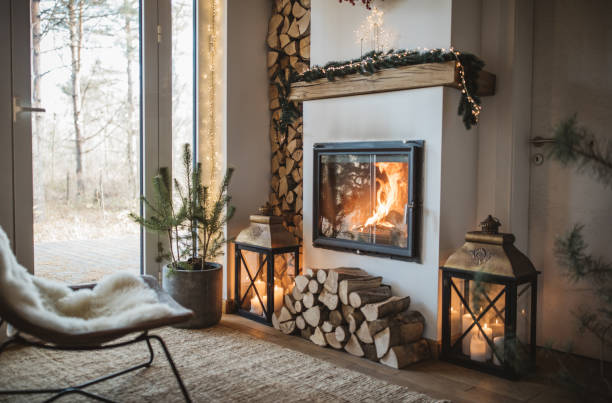 Wood is an easy and versatile option when we talk about a brick fireplace makeover. Irrespective of its fanciness, a traditional-style brick fireplace can tone down the beauty of your home that you would otherwise exude.
A wooden fireplace makeover will adorn your living space with effortless natural allure. Cover the old brick with wooden panels and paint it a coordinating shade for your room.
You can choose from reclaimed or engineered wood and settle for whatever suits your style better. You can also pick from different textures, finishes, and designer carvings for your cracking fireplace cover.
Similar Post: 29 Ideas to Get a Beautiful Shiplap Fireplace
4. Classic Whitewashed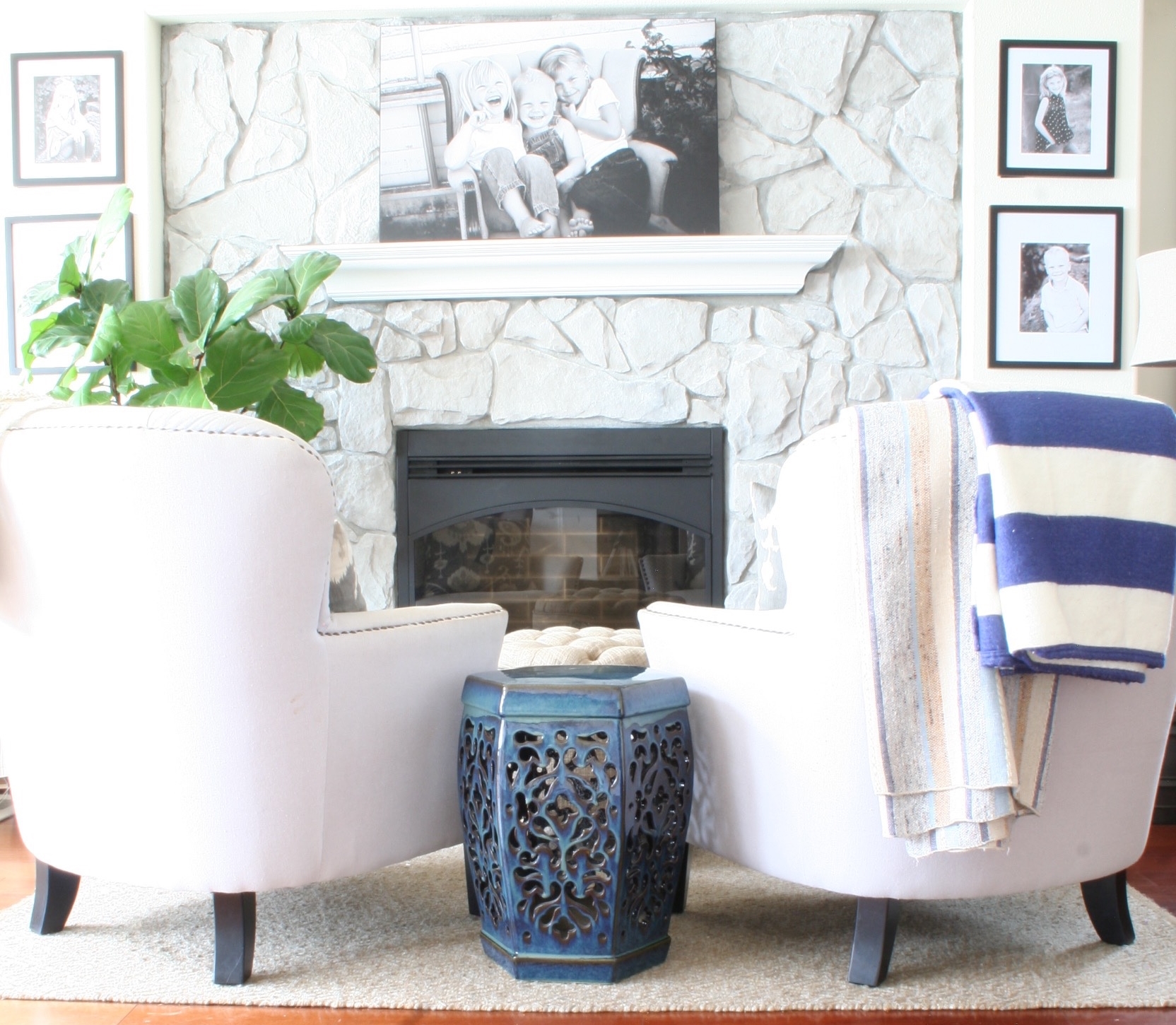 Ditch the traditional brick-red fireplace that radiates the aura of a time-trapped home from the 1980s. To help your fireplace keep up with modern interior decoration demands, the simplest way is to paint it all white.
A whitewashed finish on the fireplace is a classic makeover idea that will brighten up a living space in no time. An easy-to-paint and easy-to-do-it-yourself project that will save you a lot of money.
While opting for a whitewashed finish, you can pick from cool and warm undertones in white paint that complement the overall interior of your room.
5. Contemporary Sleek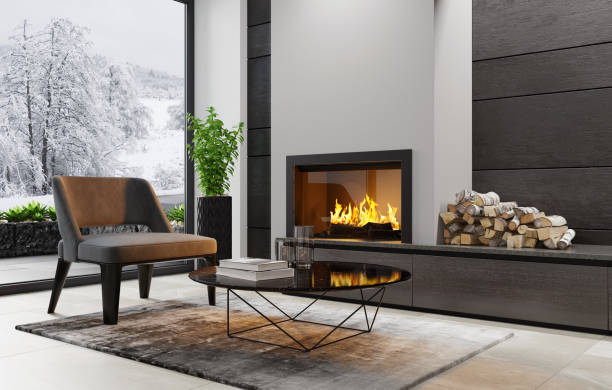 The traditional red brick fireplaces often create a sense of elaborate and uninteresting interior decoration. However, if you are more of a fuss-free decor lover, the sleek contemporary style will resonate with you.
Clean design, minimalist decoration, and a neutral color palette will help you bring a contemporary-sleek finish to your old brick fireplace.
This brick fireplace makeover idea will help transform your room into a stylish sanctuary. An old, boring fireplace turned into a warm, crackling visual charm in style. Experience innovation at its best!
6. Fancy Focal Point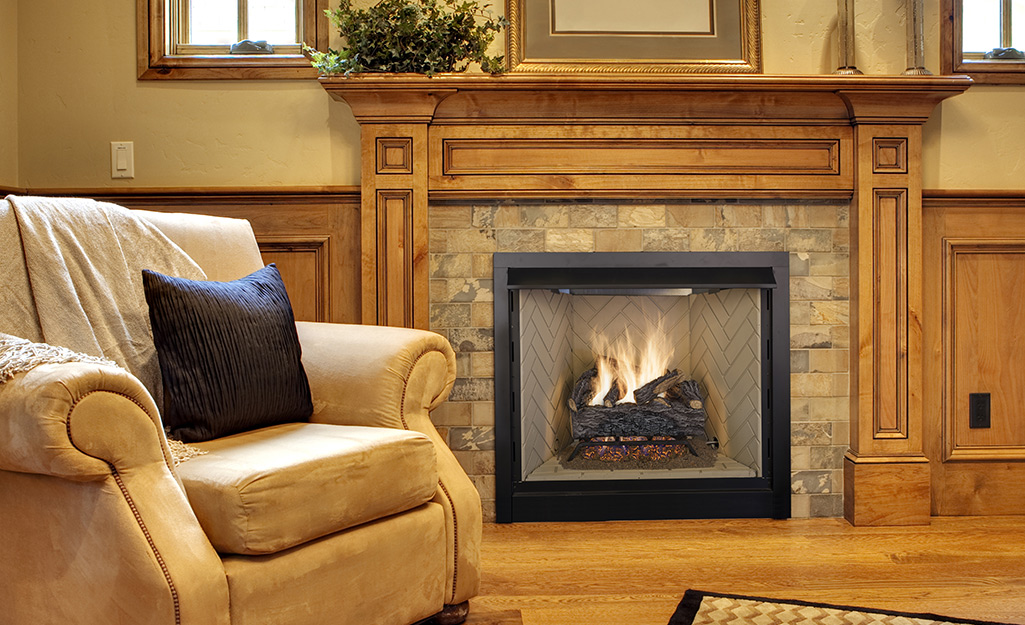 When your old fireplace needs a makeover, it is time for a fancy touchup. An overcrowded fireplace makes the elegance of any interior fade away. One of the best ways to revamp a fireplace is to turn it into the focal point of an otherwise ugly room.
Create a wooden mantle for your fireplace to add a touch of antique sophistication. You can use engineered wood to curate this exquisite mantel makeover.
Decorate the surroundings with minimalist, modern ornaments. A simple candle stand and a bright flower vase with fresh wildflowers will bring back the lost charm of your bedroom fireplace.
Also Read: 10 Versatile Modular Sofas You Need in 2023
7. Rustic Fireplace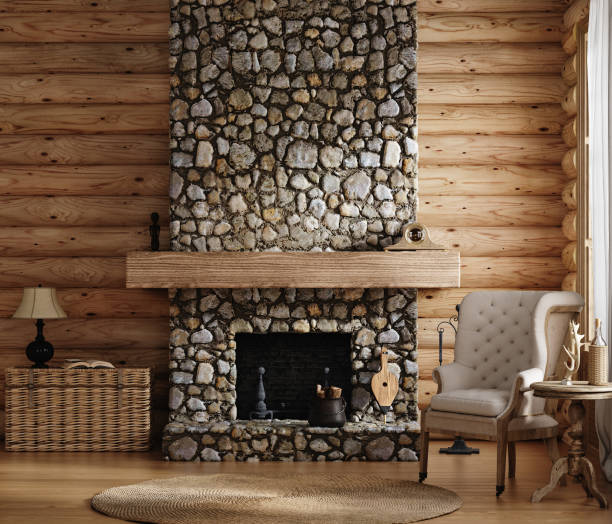 If you intend to satisfy your inner excitement for living in a countryside cottage, here is your chance to live that dream. Incorporate rural aesthetics in your living room with a rustic fireplace.
Seek inspiration from intricate wooden carvings, stone accent walls, and earthy tones that invoke countryside charisma in your home. The warm shades of these rustic accents complement the flickering fireplace and take you back in time.
Transform your living room into a cottage-style escape with this brick fireplace makeover idea, and witness the magic of rural adornments.
8. Electric Charm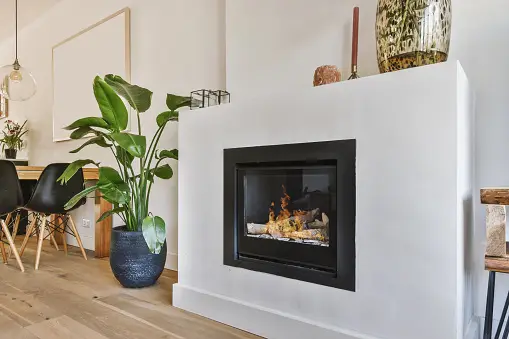 The extravagance of a traditional brick fireplace can be overwhelming for those living a modern, fast-paced lifestyle. However, as the benefits of a fireplace are timeless, adding an electric charm is the best makeover for an old brick fireplace.
Custom-built an electric fireplace with the visuals of fire. Opt for a sleek and elegant design to enhance the overall look of a fuss-free, neutral living room.
Dodge the hefty efforts of gathering timber, lighting fires, and cleaning chimneys with the efficiency and style of an electric fireplace. This style will seamlessly blend into your living room yet be the center of attention. 
9. Storage Centric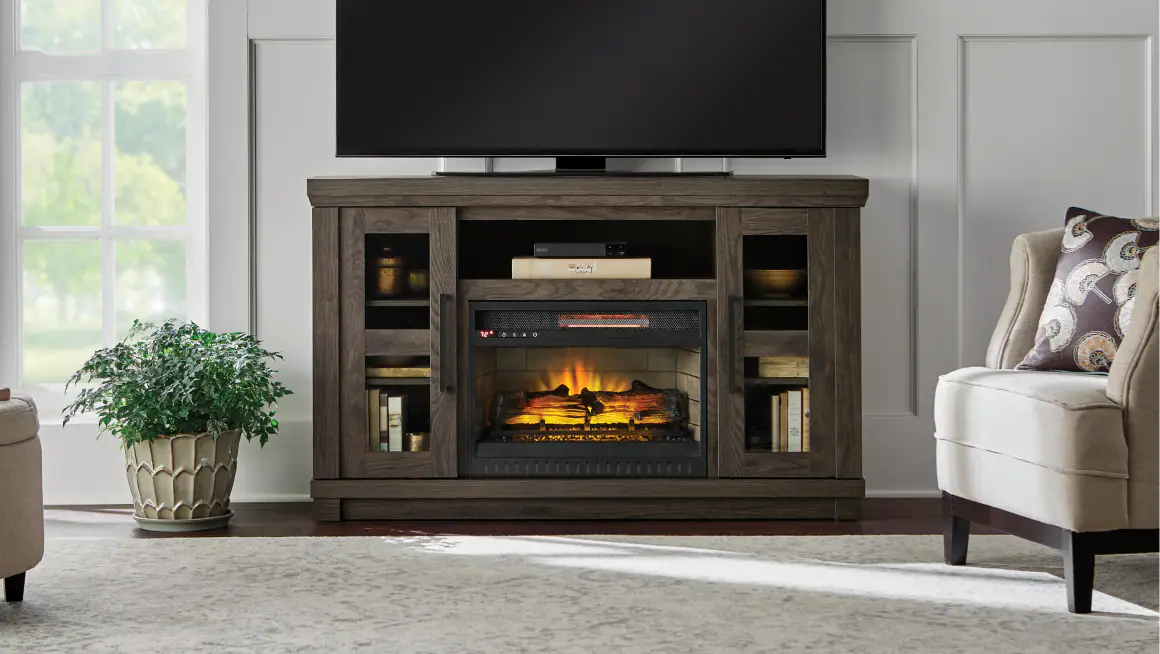 Why settle for less when you can always have more? Modern living spaces are often small apartments for nuclear families. Besides, changing times have rediscovered luxury, efficiency, and designer-inspired living.
Therefore, to utilize most of the available space, give a practical makeover to your old brick fireplace. Delve deep into the world of efficient living with a storage-centric fireplace.
Traditional fireplaces are often space-consuming due to their elaborate infrastructure and designs. Plan a multifunctional fireplace and transform your space into a decluttered, innovative interior with this cutting-edge innovation.
Reimagine a fireplace with built-in cabinets, hidden shelves, and compartments to showcase your desired collections and trophies.
See More: What is the Best Time to Buy Furniture, Says Experts?
10. Bright and Relaxing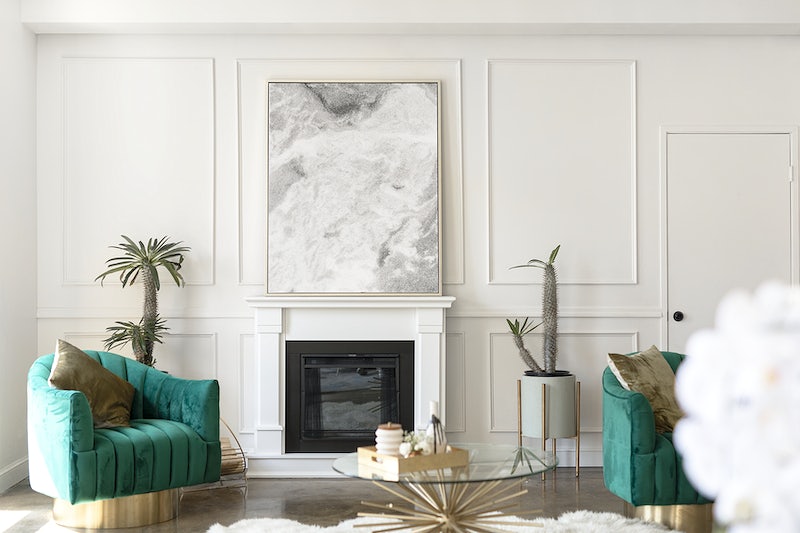 The colors used in a traditional brick fireplace radiate a pale and dark vibe. A dirty, worn-out fireplace needs an immediate bright makeover to transform its surroundings.
Imagine a living room that radiates a light, happy mood with a beautiful, crazing fireplace at its center. This transformation is inviting and relaxing and sets a vibrant tone.
You can pick from warm white paints, colorful tiles, engineered wooden accents, and breezy fabrics. The serenity of a cozy and relaxing fireplace makeover will breathe new life into your home.
11. Bold Fireplace Makeover
Do white-washed walls, creamy tones, and pastel color palette of an old fireplace look too dull for your style? Well, it's time for a bold fireplace makeover. Pick from daring shades of bright colors, dramatic patterns, and vibrant ornamental aesthetics to bring your bold vision to life.
Geometric tiles, leather furniture, and rich colors will unleash your imagination to remodel a traditional old fireplace. So why wait? Let your creativity lead you to use bold accents for your fireplace makeover.
12. Clean and Cozy Makeover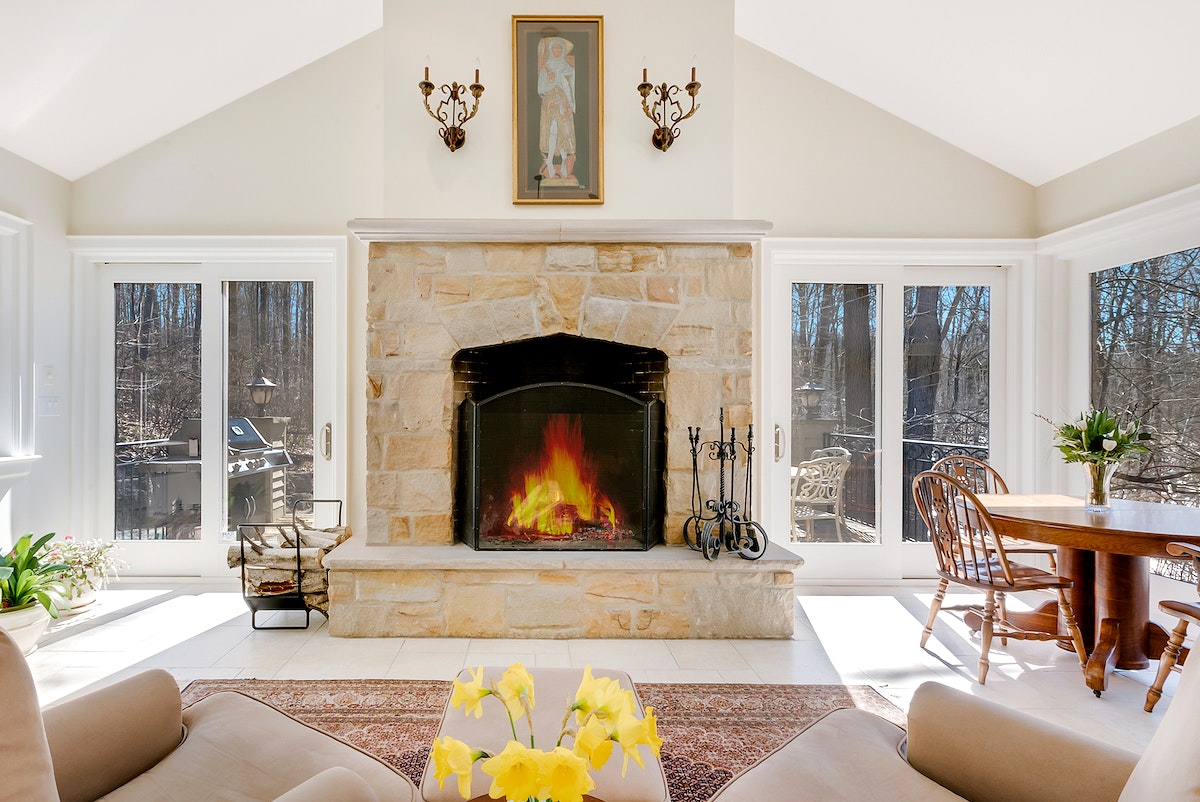 A clean and cozy makeover of an old brick fireplace is an inviting modification to your living space. If you want to add more warmth and elegance to your living room, do not forget to keep it clean.
You can use cozy seating with sectional couches and statement sofas surrounding the crackling wood fireplace. Choose minimalist interior decor accents for a fuss-free setting.
A fresh coat of earthy paint, a clean antique mantle, and a sleek hearth will amplify the clean look you are aiming for. A decluttered, comfortable fireplace will be an eye candy. This brick fireplace makeover idea will leave a lasting impression on your guests.
Related: A Complete Review of Repose Gray Sherwin Williams
13. Floral Touch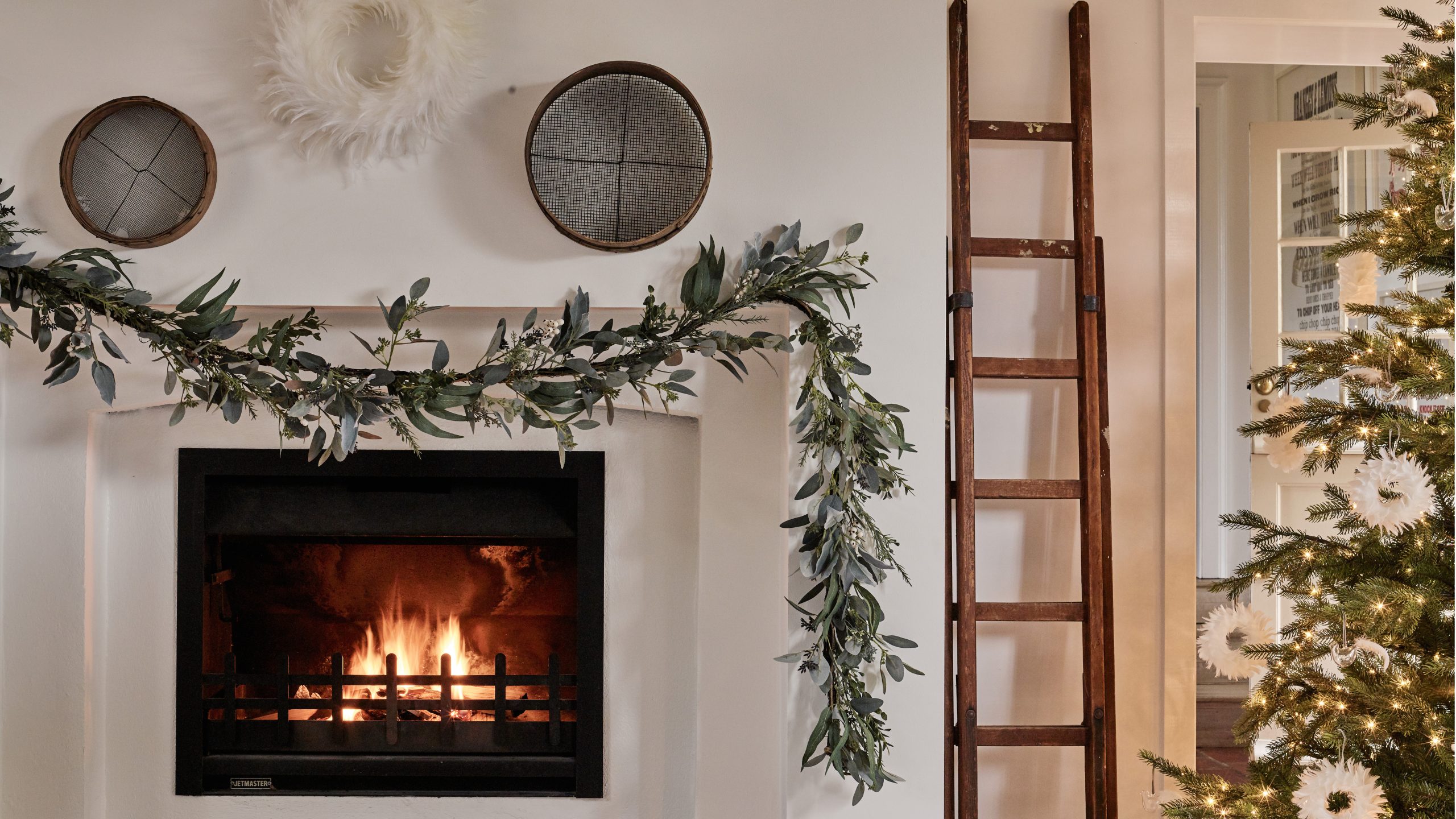 Do white-washed walls, creamy tones, and pastel color palette of an old fireplace looks too dull for your style? Well, it's time for a bold fireplace makeover.
Pick from daring shades of bright colors, dramatic patterns, and vibrant ornamental aesthetics to bring your bold vision to life.
Geometric tiles, leather furniture, and rich colors will unleash your imagination to remodel a traditional old fireplace. So why wait? Let your creativity lead you to use bold accents for your brick fireplace makeover.
14. Hearth Makeover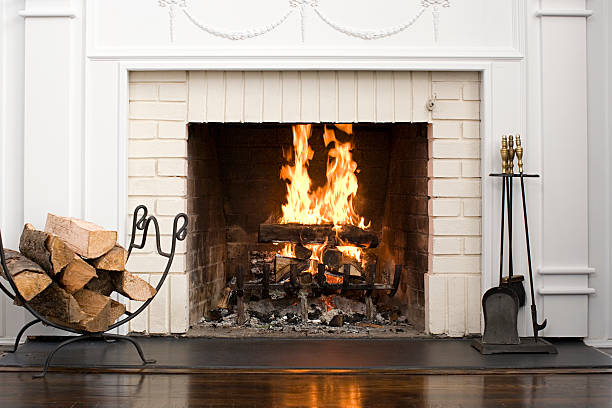 The hearth is the epitome of warmth, comfort, and coziness. Adding a hearth makeover to your traditional brick fireplace will help your home elevate itself into a relaxing sanctuary. Create a cozy sitting area around a freshly redesigned hearth and make new memories.
Add stone accents, pick rustic designs, or keep it all sleek and modern with contemporary fireplace designs. Opt for a stylish hearth makeover and let your fireplace be the central attraction of your living room.
15. Moody Magic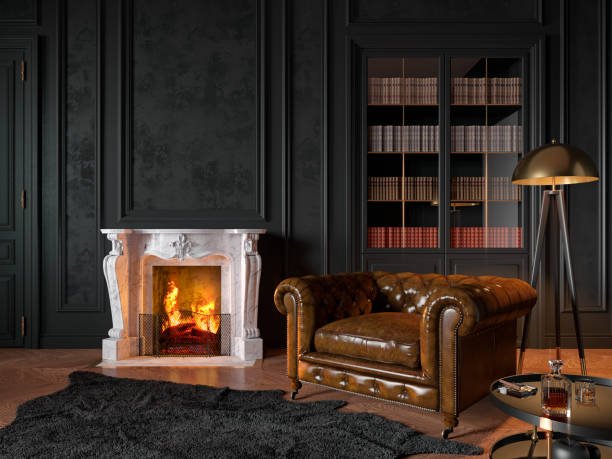 For all dark interior lovers, here is the perfect brick fireplace makeover to suit your style. The transformation idea demands rich decorations, luxe fabrics, and dark paints to set forth the enigma of mystery and magic.
This moody and magical fireplace transformation idea will cast an enchanting spell on your living room.
Gather around this moody transformation for intimate family gatherings and enjoy the rain outside while the cracking sound of fire soothes your soul. Warm, captivating, and magical, your home will love this moody magic fireplace makeover.
Summing It Up
All in all, a fireplace makeover is a beautiful aesthetical upgrade to any interior. You can transform your living space into a rustic cottage, a practical storage space, a classic whitewashed, inviting living room, or a fuss-free, sleek interior.
The choices are everything from creative and enigmatic to bright and soft. You also get many raw materials to choose from and can create elegant vibrancy in any space.
It is your chance to ignite the creativity within and let yourself reimagine the old, rusty fireplace. Pick from the ultimate brick fireplace makeover ideas and experiment with endless decoration possibilities.
Do not forget to comment below on which style calls out to you and suits your house persona.
Check This Next: 21 Stunning Black Couch Living Room Inspirations