Curtains are always a good idea, but if you want to alter the appearance of your room on a tight budget, this is a terrific project. Drop cloth curtains are a lovely way to give your home a touch of country charm.
You may get new curtains roughly at an affordable price, including hardware. The best news, then? Not even saving is necessary.
All of these easy instructions to learn how to make gorgeous drop cloth curtains without sewing.
Given that the canvas is neutral in color, it will go well with any interior décor. For this, using neutral farmhouse-chic paint colors is advised and considered good.
Making your curtains is far less expensive than purchasing them.
The new suit curtain that we are going to show you in this post is undoubtedly the best option if you're wondering how to make inexpensive curtains.
Because using drop clothes to make curtains is so simple, we are going to show you how to accomplish it in this article.
Similar Post: 13 Best and Unique Drop Leaf Tables
Choose the Right Materials for Drop Cloth Curtains
Have a 6 x 9 drop cloth for no cutting and sewing.
Use some curtain clips of almost 40
Iron and Ironing Board
Measuring tape/ruler
How to Make No Sew Drop Cloth Curtains
To make a good DIY, follow the following steps carefully.
1. Wash and Dry Drop First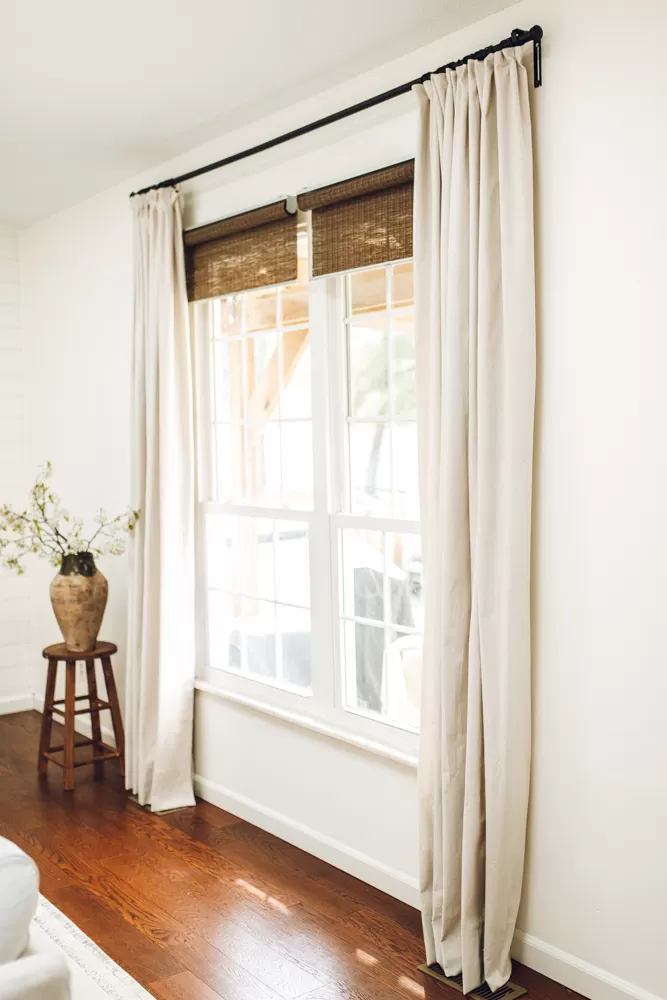 This is not required. Although we didn't do it, we afterward felt bad about it because of all of the small fuzzies that we believed would have washed out.
So not essential, but perhaps useful.
2. Next, Iron Them Perfectly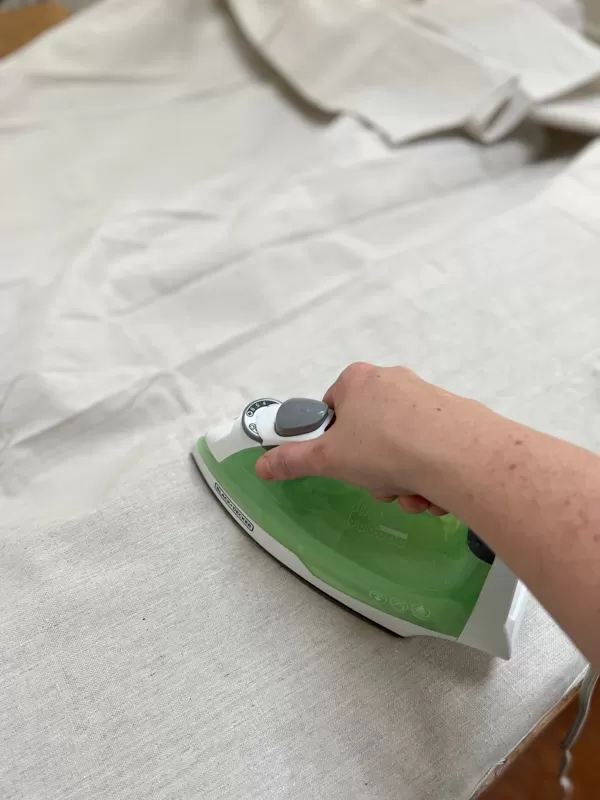 To make things appear like excellent rates, this is unquestionably a vital step. We took our time, but this since we didn't want the cloth to have any creases.
3. Add Curtain Clips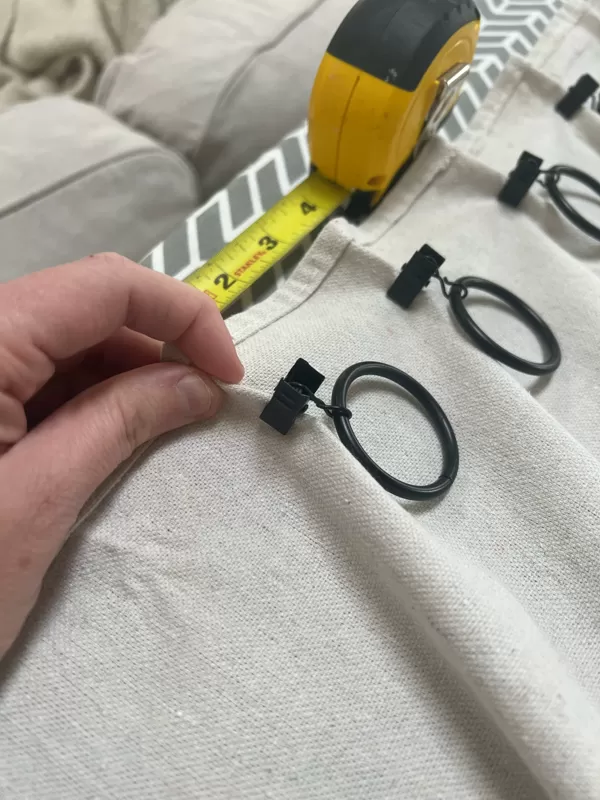 We chose to clip them one inch from the tops since we did not want the clips to be visible (We believe it looks a bit more polished with just the rings).
Additionally, it gives the curtain a more pinched-pleat appearance. The clips were placed three inches apart.
To do this, you just need to clip the cloth every three inches and pinch it one inch from the top. You may hang them close together, but we felt that this distance gave them more visual impact.
Once more, we used these clips, virtually using all 40 that are included in the bundle. Alternatively, you can just finish the job by attaching your curtain clip to the top of the curtain.
4. Hang Drapes to See the Length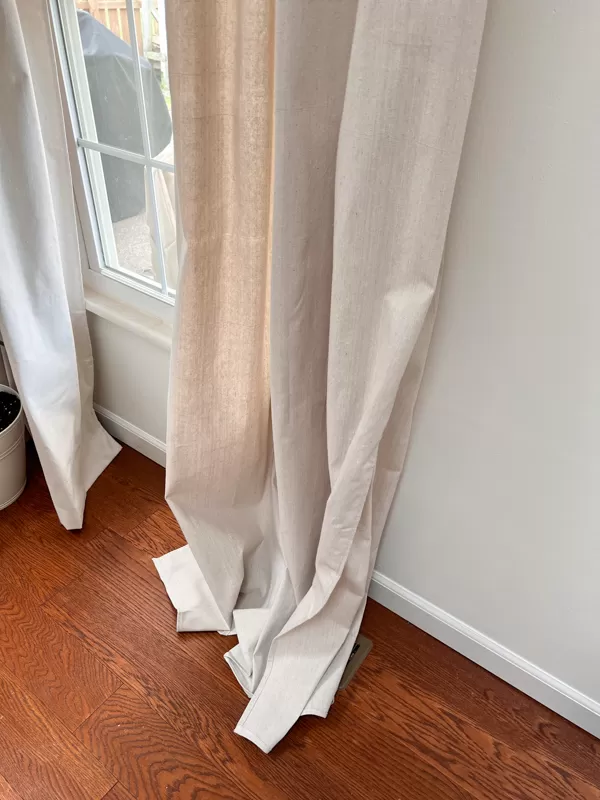 Our curtains should just barely touch the floor, in our opinion. We had to cut the cloth down to 6.25 inches to fit the 96-inch drape.
Also Read: The Ultimate Guide to How to Organize Closets
5. Fold and Pin Any Extra Material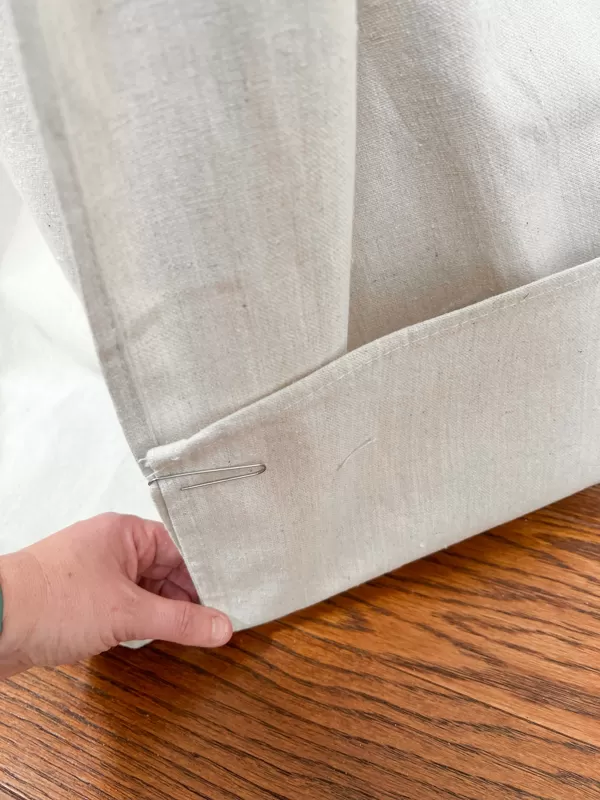 The curtain's bottom barely brushed the floor after we collected the cloth and folded the end. Use a paper clip, an additional curtain clip, or any sort of clip to secure the fabric to the back of the curtain.
6. Take a Measure of The Clipped Cut Fabric and fold the Bottom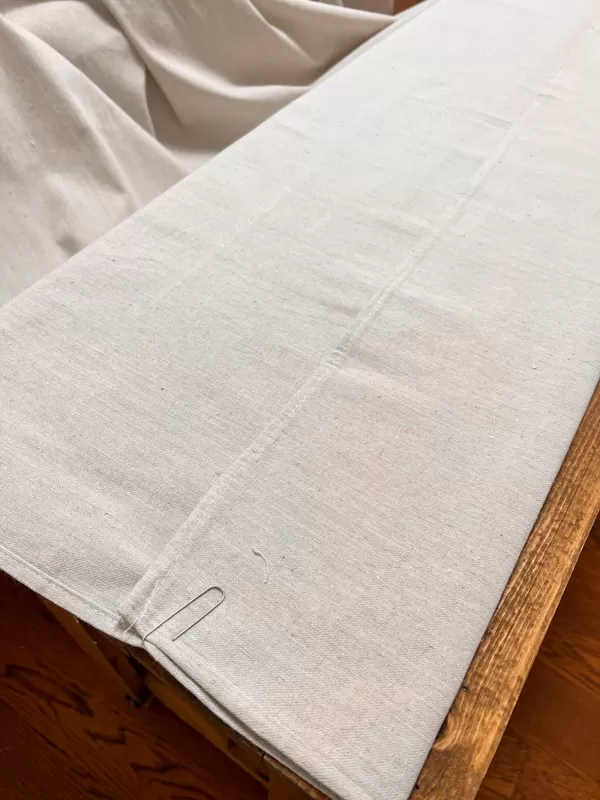 The curtain will need to be taken down from the wall and laid backside up on a level surface once the fabric that has to be cut out has been clipped.
Then, fold the fabric to match evenly across the bottom after measuring the length of the cloth. In this instance, it was 6.25 inches.
We guessed this and afterward used a measuring tape to confirm that our measurements were accurate down.
7. Superglue the Access Fabric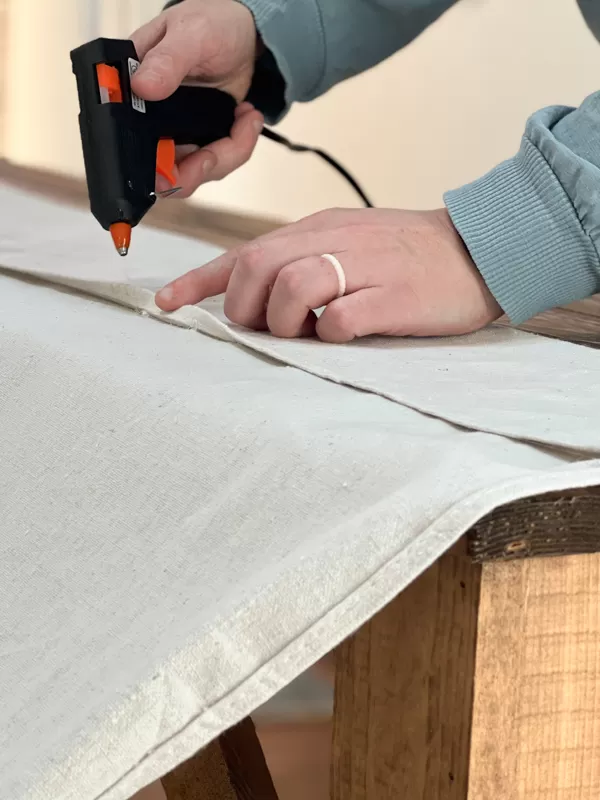 Do apply adhesive at the top of the fold, along the inner hand. Don't use adhesive excessively. Immediately apply a thin line down in portions using the glue gun.
8. Double-Check the Wrinkles on Your Curtain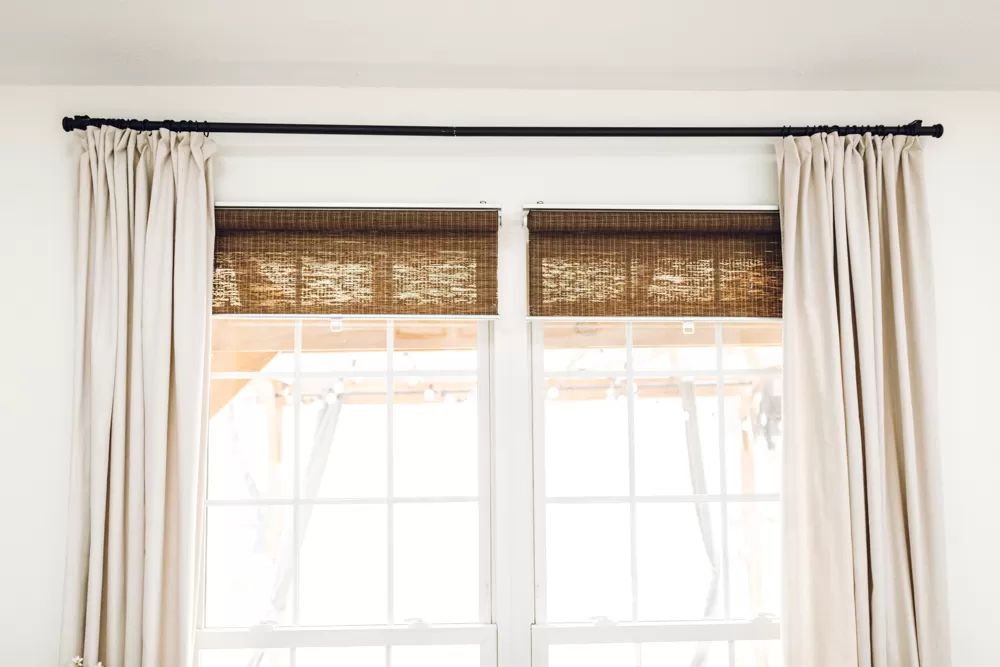 As we mentioned previously, this procedure helps your drop cloths to resemble pricey drapes. We did another round of ironing after noticing that we had accidentally left some creases from putting the curtains up and bringing them down.
9. Hang the Curtains and Adjust the Pleats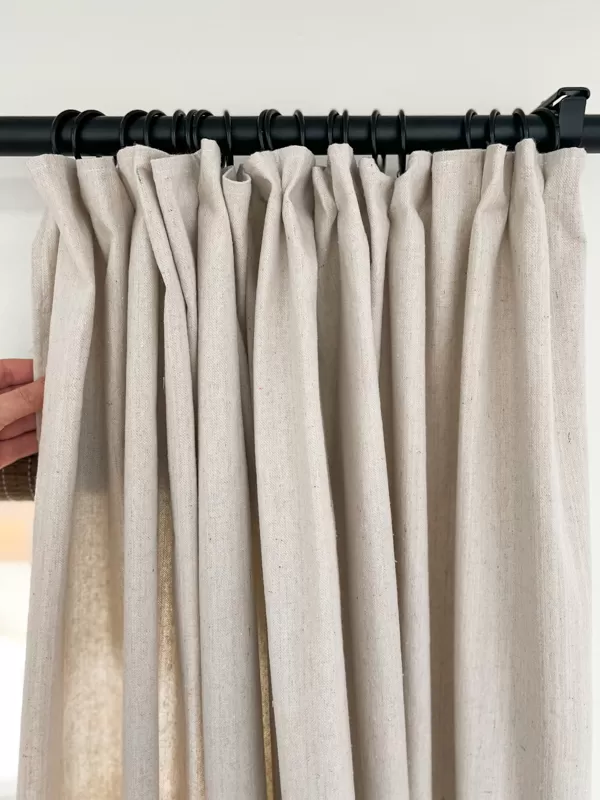 Adjust the cloth while standing on a step ladder. To make leads more noticeable and organized, we squeeze the cloth.
Making this area nice and orderly can assist you in dropping clothes that truly resemble high-quality traits. You can see how we are gathering the clothes into a tighter ball to emphasize the pleats.
10. Enjoy Your New Drop Cloth Curtains that Are Worth of Money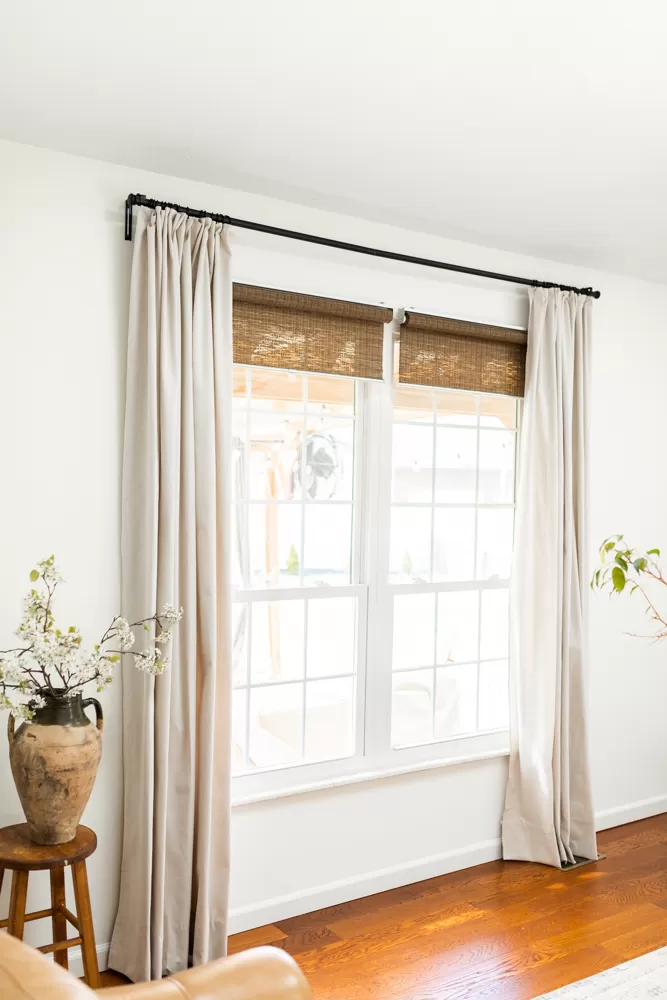 When you are done with the steps, then you are ready to see and enjoy your masterpiece. The DIY curtains look stunning, and they give a sense of comfort as you have made them. So, sit back and relax.
See More: 22 Bedroom Closet Door Ideas to Upgrade Any Interior
Why Drop Cloths Are a Good Choice?
1. The looks
We adore the upscale appearance that no-suit drop cloth curtains give off; we would call it rustic elegance. The canvas material is ideal for use as curtains since it is rather happy and thick.
The drop clothes' thickness enables them to hang gracefully and maintain their form. When they are just a little bit too long, they also perform marvelously to create a lovely puddled effect.
2. Give a Farmhouse Appearance
These no-suit rock cloth trades screen farmhouse elegance, which ties into the reason we adore the style. Yes, we adore the farmhouse wife!
Drop cloth curtains perfectly encapsulate the clean, crushed neutrals that come to mind when we think of farmhouse design.
3. Affordable
They are quite affordable, and they do not become a burden on your pockets. This is what many house owners would look for if they were tight on budget.
4. Easy DIY
If you have zero saving skills, then these clothes are for you, then they are perfect for you and almost anybody inexperienced in sewing.
They are simple no, sew-drop clothes curtains that may be made by anybody, from DIY novices to DIY professionals.
5. Highly-Customizable
Using no sew drop cloth curtain, you can quickly obtain the style you desire. The size of the window you are dressing is not a concern because the lowest cell drops clothes in a range of sizes.
They were 6 * 9, 9 * 12, and 12 * 15 in size when we went to pick them up as required. Additionally, you trimmed them to the required size.
These do-it-yourself drop cloth curtains may also be hung in a variety of ways. To get the folded, pleated effect, use clips like these. This is more in the farmhouse style, and there is no stitching involved.
Things to Keep in Mind with Drop Cloths
1. Material
Drop clothes are often constructed of canvas or plastic. The premium cotton material known as canvas is strong and long-lasting.
This makes it the ideal material for painting floors and furniture, which is what a drop cloth is meant for.
Sunrays won't fade in the sun or snack when the curtains are opened and Closed. Its longevity also makes it a great choice for curtains.
2. Washing
The majority of canvas drops clothes may be readily cleaned in your regular washer on a gentle cycle and ride in your dryer on a delicate setting.
Sun drop clothes like the one we used, which was a leftover, include an inside plastic liner to increase longevity. Use your washer school setting and let them air dry.
Related: 12 Quick Ideas to Update Oak Kitchen Cabinets without Paint
3. How to Keep Them Soft
It's a good idea to soften the canvas drop clothes before using them because some people find their texture to be too rough for curtains.
You may soften your drop cloth by just doing the following.
Spend a few hours soaking them in a solution of bleach, hot water, and hydrogen peroxide
2 cups of bleach with a water-to-hydrogen peroxide ratio of 1:10
They should be hot-washed with laundry detergent before being dried
And as mentioned earlier, ironing is quite important to make them soft and wrinkle-free
Conclusion
All in all, drop cloth curtains are a simple and worthwhile alternative.
So start this fun and reasonably priced home repair project by gathering your drop cloth and some simple tools and letting your creativity run wild.
Lastly, No Sew DIY Drop Cloth Curtains provide a useful and cost-effective way to update your living area. With these curtains, You may adjust the length, breadth, and design to meet your requirements and taste.
Drop your clothes may be used in a variety of ways to create a rustic, farmhouse, or bohemian style without costing a lot of money or requiring serving expertise.
This DIY project is simple enough for beginners and seasoned DIY enthusiasts to do.
No-sew DIY drop cloth curtains provide a quick and satisfying choice for improving privacy, controlling natural light, or adding a touch of beauty to your house.
Frequently Asked Questions
Is It Recommended to Wash Your Clothes Before Ironing?
This is a matter of taste. We did not wash the dropcloth material in advance since we appreciated its rigid, sharp feel.
It should be noted that the material will be softened a little if you wash them beforehand. This appearance appeals to certain people.
We have heard that after they have been washed, they are simpler to iron.
How Much Is the Sheerness of Drop Cloths? Does It Need to Have Blackout Liners?
The material of the drop cloth is rather thick and effectively conceals the light. They are not entirely opaque, though.
Although they are thicker than the majority of retail curtains, you might still need to add blackout planning if you truly need to block out the light.
Check This Next: 8 Ways to Get Low-Cost Farmhouse Living Room Ideas