Short queen mattresses are specifically designed to fit smaller spaces, recreational vehicles( RVs), and campers, where the bedding space is limited.
They have a comparatively smaller size than the standard queen mattresses, thereby offering a snug feel in smaller sleeping areas. Despite their short length, they offer a comfortable and supportive sleep surface.
They are available in a magnitude of options like memory foam mattresses, hybrid mattresses, and many more, thereby allowing you to choose the material to suit your comfort preferences. Short queen mattresses include pressure relief, motion isolation, and cooling technologies to ensure restful and uninterrupted sleep.
If you are looking for a practical choice that provides comfort and is a perfect fit for your sleeping area, short queen mattresses will never fail to impress you.
Thus, you can enjoy the advantages of a high-quality mattress without breaking the bank.
Factors to Consider Before Buying a Short Queen Mattress
1. Comfort
Comfort is a non-negotiable aspect when it comes to sleep. And for that, it is imperative to have a peaceful and cozy environment to ensure restful and restorative sleep. Thus, it becomes highly critical to choose the right bedding and furnishings to have uninterrupted sleep.
The fabric and the quality of your bedding also play a key role here. Always ensure that the mattress that you choose to go for is crafted from premium quality, breathable material to avoid any skin and health issues. You would want to go for options that offer excellent support and retain firmness without the mattress being saggy.
Similar Post: Best Alaskan King Bed Mattresses (2023)
2. Dimensions
Before you choose to make a final purchase of your desired mattress, always keep a note of your RV or room dimensions. You, of course, wouldn't want to stuff your mattress in a space that could not accommodate it.
Thus, to avoid such hassles, it is always advisable to know the dimensions right. As we mentioned, a short queen mattress measures 75"x60" and is ideal for a 9.6 ft x 10 ft room. It is ideal for a surface area of 4500 square inches. A short queen mattress can accommodate 2 adults.
3. Budget
It is always a great idea to have your budget allocation in mind before you go for a short queen mattress. You only find a difference of a few dollars while shopping for a short queen as against the standard queen.
However, just as mentioned earlier, it is a smart idea to keep your space dimensions right to get the most accurate mattress. Thus, be clear about your requirements and checklist while getting a short queen mattress to get the best deal.
4. Weight
Short queen mattresses are relatively lighter than standard queen mattresses. This is a key consideration, as you might want to be clear about whether you want the mattress for your room or RV.
These are slightly lighter and, thus, easy to move and transport. However, it is crucial to know that the weight of the mattress will vary on the basis of its material.
Top Short Queen Mattresses That Are Worth Investing In
Subtracting 5 inches from the standard queen mattresses, short queen mattresses are just the right match for smaller spaces while easily accommodating 2 adults.
We have rounded up the Best 6 short queen mattresses that will end your search for the perfect one: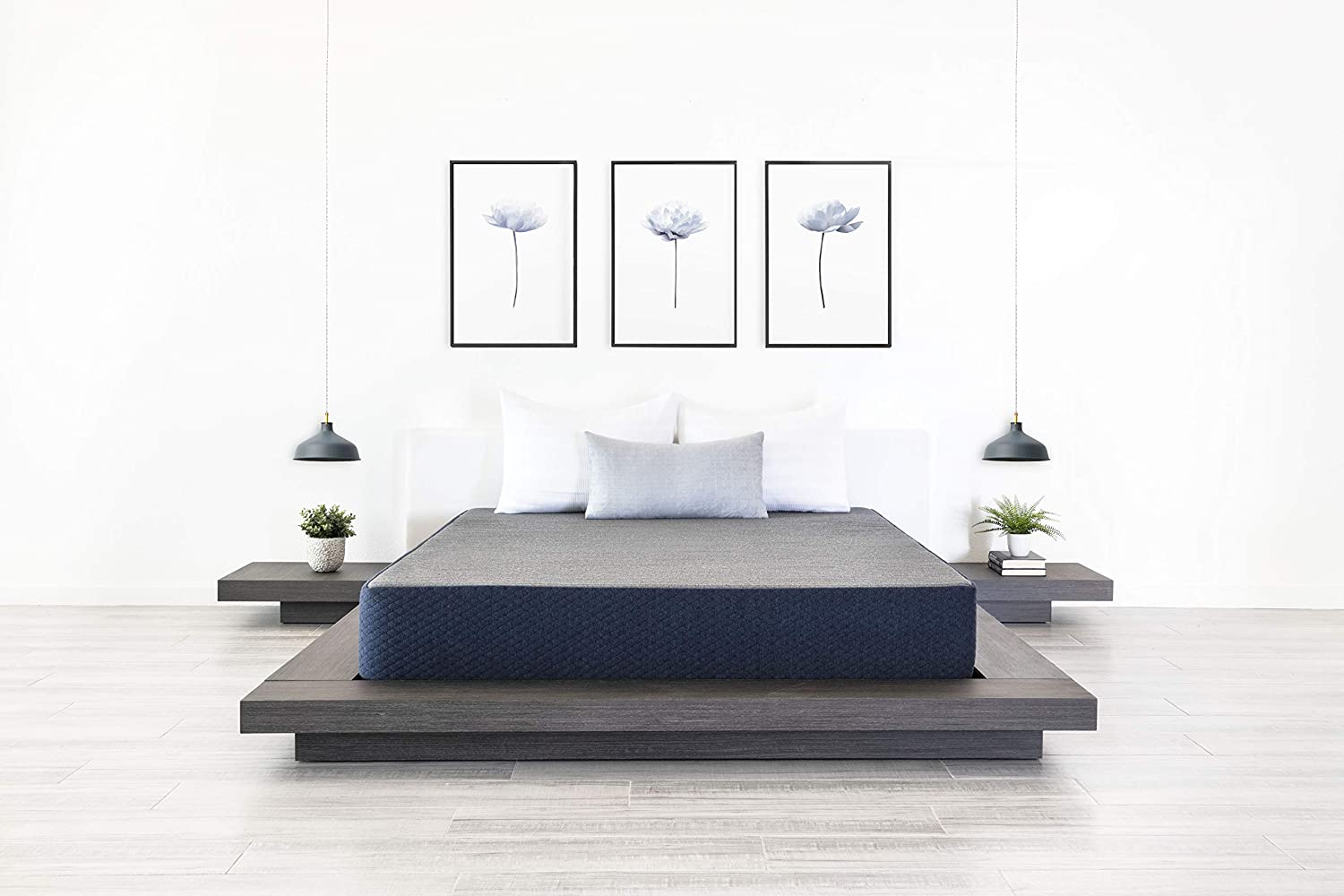 This short queen mattress comes with a trial period of 120 nights and a warranty of 10 years. The Dreamfoam Essential memory foam mattress features multiple layers with open cell technology to ensure breathability.
It is engineered with advanced stain-resistant fabric and a built-in high-quality layer of gel memory foam. These mattresses are available in a thickness of 6" to 14". So you can choose the ones which suit your needs.
Also Read: Sofa and Couch Dimensions: All You Need to Know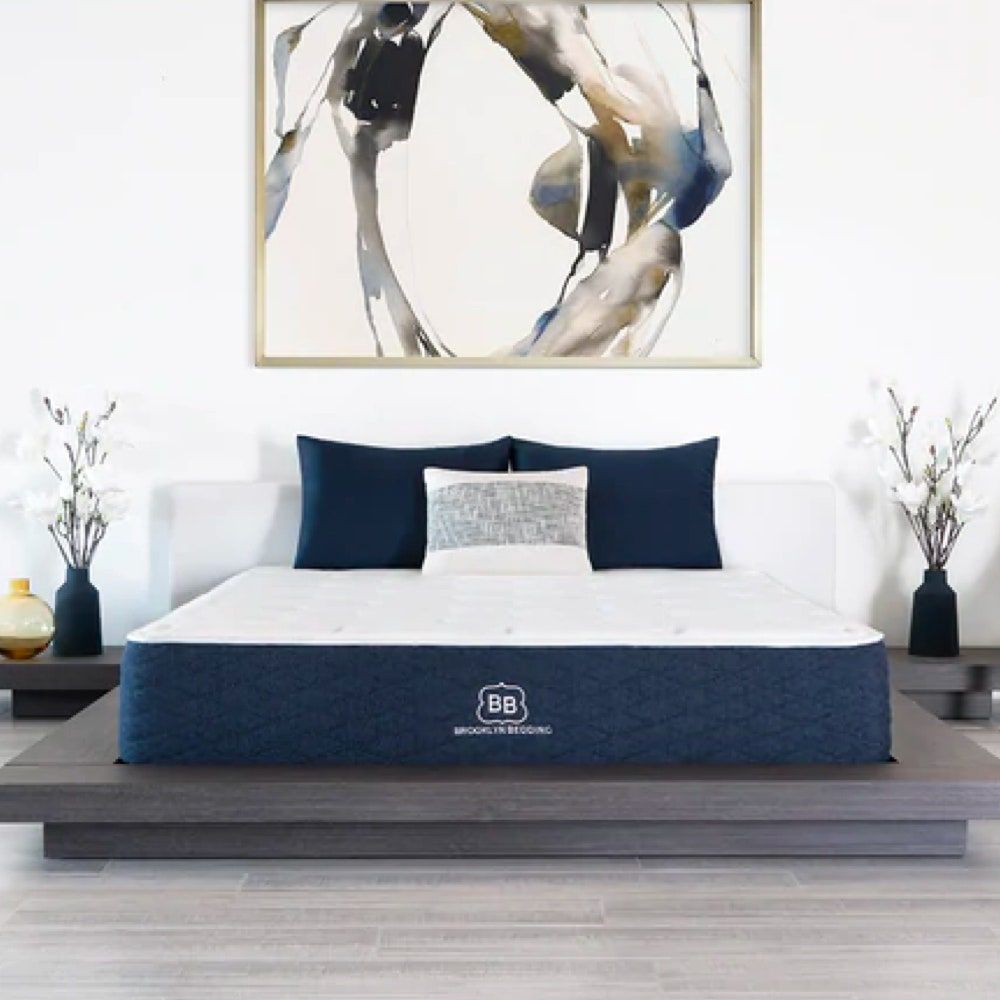 The Arizona-made short queen mattress from Brooklyn Bedding offers supreme comfort at a factory-direct price range. The one-of-a-kind foams used in the construction of these signature mattresses offer uncompromised contouring comfort and pressure relief.
You can customize the firmness of this mattress amongst soft, medium, and firm. You can go for an optional high-tech cooling cover that offers cooling comfort to hot and heavy sleepers.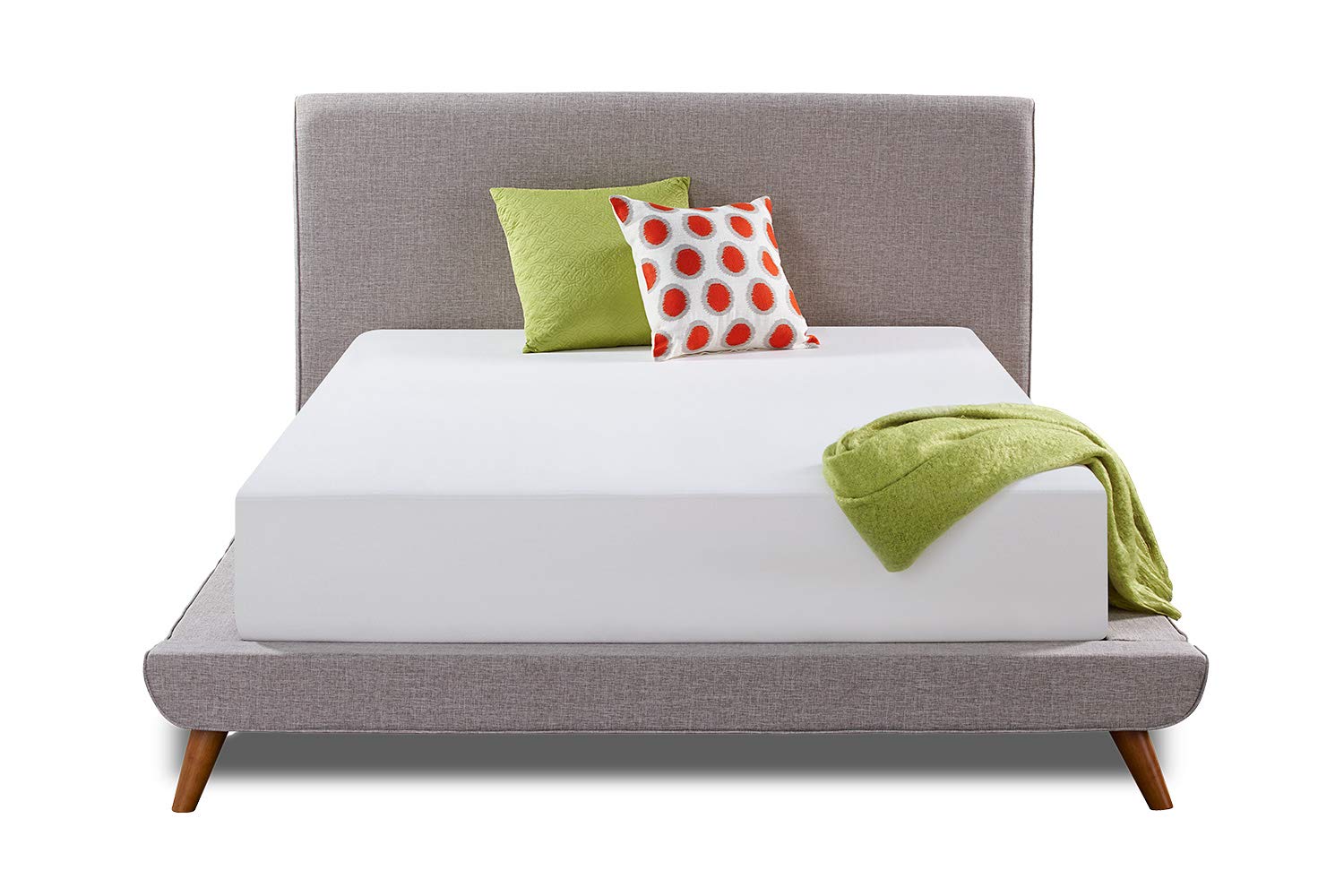 The Live And Sleep RV Mattress offers a medium-firm feel and is made from high-quality memory foam. It offers good motion isolation and confirms the body's curves for a comfortable posture and restful sleep.
With its tailored size, cooling gel infusion, and motion isolation properties, this mattress offers a rejuvenating sleep experience. The cooling technology helps dissipate heat, which promotes a comfortable sleep, especially in warmer temperatures.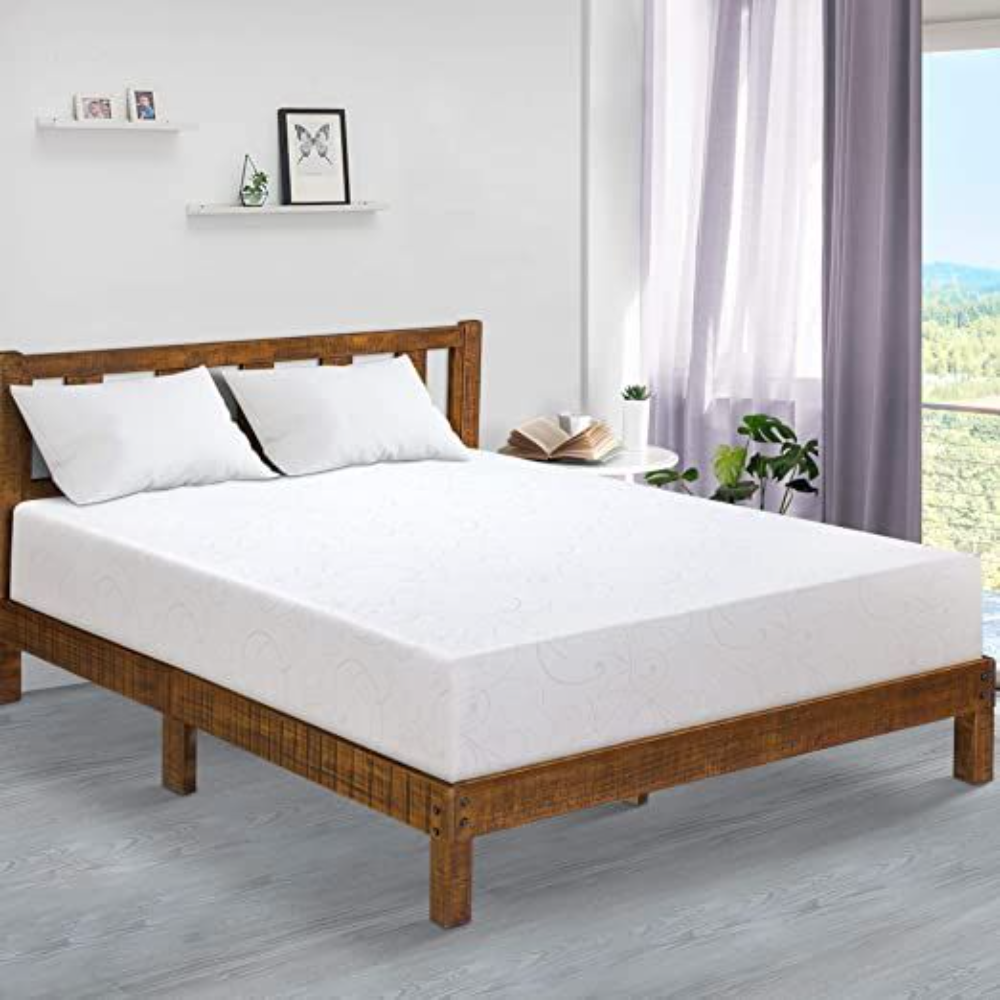 This memory foam mattress comes with a trial period of 120 nights and a lifetime warranty. What we really love about this mattress is that it is eco-friendly. If you are looking for something sustainable, this cooling and gel-infused mattress will be the right match.
It is made from environmentally friendly, hypoallergenic materials, such as CertiPur-US certified foams. It is an excellent choice for people with sensitive skin.
See More: Sofa and Couch Dimensions: All You Need to Know

The Aurora Luxe Hybrid Mattress by Brooklyn Bedding offers responsive contouring for effortless comfort. It is crafted in a premium quality material to maintain an ideal skin temperature.
This hybrid mattress comes with a trial period of 120 nights and a warranty of 10 years. The individually pocketed coins offer immense support, thereby minimizing motion transfer. It features three different types of firmness levels, no matter what type of sleeper you are.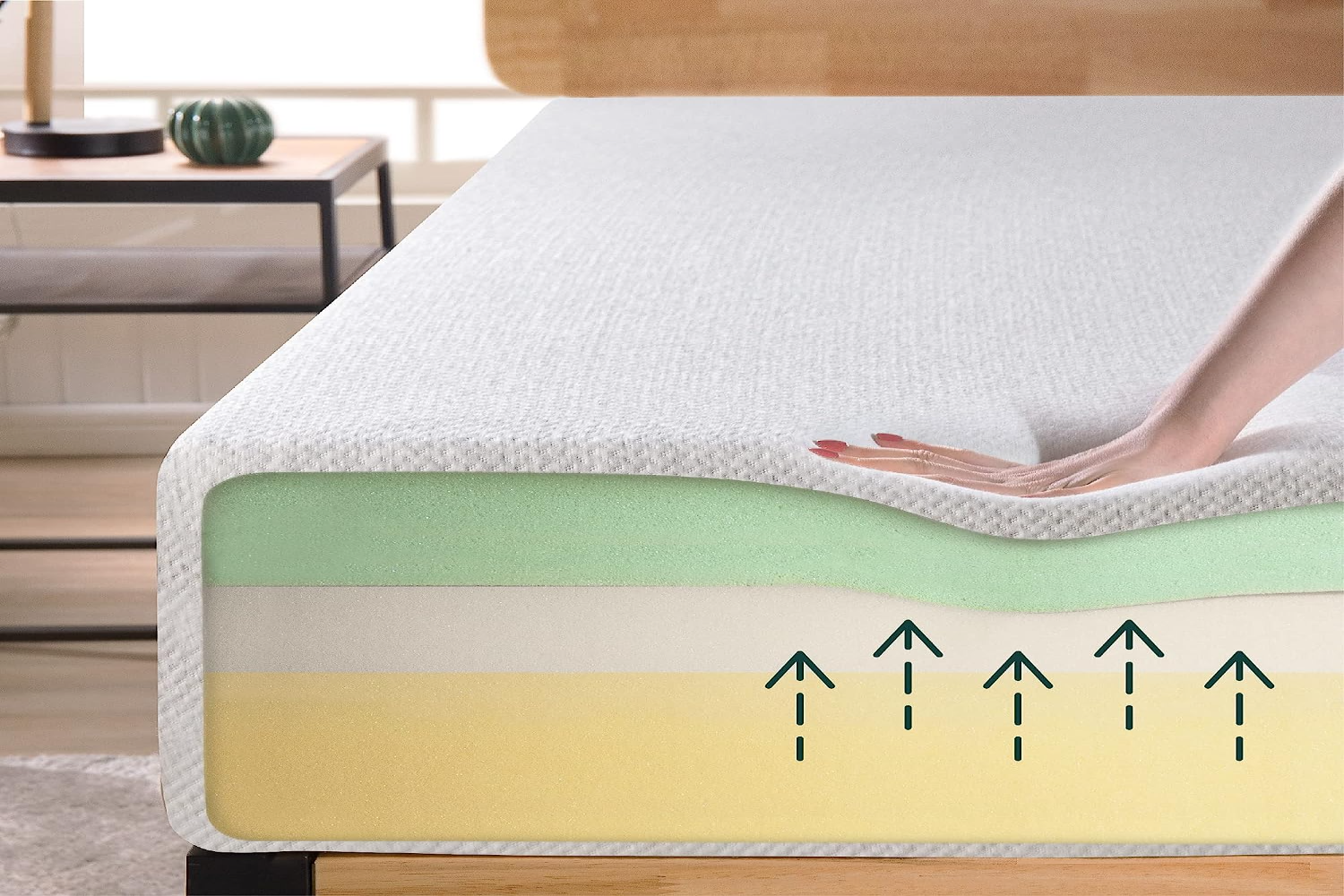 This short queen mattress is designed specifically for RVs and campers. This high-density foam mattress offers excellent support and pressure relief.
It contours the body curves to alleviate pain and provides a soothing feel for a relaxed and restful sleep. It is crafted with a special blend of high-quality foam layers. Thus, experience no more discomfort and pain as you get this comfortable mattress.
Most Preferable Types of Short Queen Mattresses
Let us give you an overview of the different types of short queen mattresses that will help you make the most appropriate selection for your needs:
1. Innerspring Short Queen Mattresses
Innerspring mattresses are ideal choices for a budget-minded RV mattress shopper. These mattresses are constructed with metal coins to offer comfort and durability. They feature a layer of memory foam on the top of the coil system.
2. Memory Foam Short Queen Mattresses
These mattresses have garnered immense popularity due to their ability to adapt to body weight and shape, thereby providing proper spinal alignment.
3. Hybrid Short Queen Mattresses
The hybrid short queen mattresses feature a blend of innerspring mattresses along with a memory foam mattress. They are designed using a coil support system with multiple layers of foam, latex, or gel-infused memory foam. These mattresses offer the best of both worlds.
Difference Between Short Queen and Queen Mattresses
When we speak particularly about short queen mattresses, they are just as similar to the standard queen ones but are slightly different in terms of the overall dimensions.
The short queen mattress, also known as the RV(Recreational Vehicle) queen or Camper queen mattress, is 75" long and 60" wide, while the standard queen mattress is 80" long and 60" wide.
Short queen mattresses are ideal for cozy and smaller rooms. They are an ultimate favorite amongst campers and travelers staying in RVs over weekends or all year round. Short queen mattresses weigh around 75 lbs as against 100 lbs for the regular queen versions.
Pros and Cons of a Short Queen Mattress
Pros
Short queen mattresses are space-saving, thereby making them an ideal choice for RVs, tight spaces, and small bedrooms.
Despite their smaller size as compared to the standard queen mattresses, they offer immense comfort and support to ensure uninterrupted sleep.
They are budget-friendly, thereby being a cost-effective choice.
They are lighter in weight, thereby being easily movable.
Related: 9 Most Popular and Comfortable Pull-Out Sofa Beds
Cons
Finding the right fitted sheets, mattress protectors, and other bedding accessories suitable for short queen mattresses is relatively challenging. The size is usually less common, and thus, you might need to have custom bedding made.
Short queen mattresses are usually not advisable for taller individuals as your feet might hang off the ends, thereby resulting in discomfort.
There are limited options available as compared to the standard queen mattresses. Also, if the warranty is one of the key concerns while you invest in a mattress, you will find restricted warranty coverage from many popular bedding companies.
Conclusion
All in all, queen-size mattresses are ideal for taller-than-average individuals and offer more comfort than the short queen versions.
If you are a camping or RV enthusiast, short queen mattresses will be the ideal pick. However, if space is not a constraint for you, it is highly recommended to go for the standard queen mattresses as they provide more room and are 5 inches longer than the short versions.
Short queen mattresses are cost-effective as compared to other larger mattresses. However, finding the right bedding, furnishings, and accessories suitable for them is slightly difficult.
This will require you to go for custom bedding which would result in spending more indirectly. Thus, it is crucial to be clear on your space dimensions, budget, and comfort preferences before finalizing the mattress.
Frequently Asked Questions
What Are the Dimensions of a Short Queen Mattress?
The dimensions of a short queen mattress typically vary, but the common size is 60 inches in width with 75 inches in height. This makes them 5 inches shorter in length as compared to a standard queen mattress which measures 60 inches by 80 inches.
Is a Regular Queen Size Bed Compatible with a Short Queen Mattress?
A standard queen-size bed will typically be too large for a short queen mattress. You will need to have the exact size of the bed as the short queen mattress to ensure a snug fit and uninterrupted comfort.
Who Can Benefit the Most from Short Queen Mattresses?
Short queen mattresses are ideal for RVs and smaller bedrooms. They are not suitable for taller individuals and are designed to fit in tighter spaces. These mattresses are also preferable for children and teenagers who have outgrown their twin or single beds.
Check This Next: 28 Places Where You Can Buy Inexpensive Furniture