Don't you think it's important to design your bathroom very well? Of course, the first thing in the mind hits while entering there is a sense of relaxation, and obviously, you don't want to compromise on that note.
It's crucial to know how much space the shower and other fixtures will take up to design a bathroom effectively. It is essential to design a shower that is both aesthetically pleasing and useful.
You probably pay more attention to the shower's dimensions while taking a shower. A shower head should typically be positioned around 80 inches from the ground. If you worry about every time you turn around and bump your elbow against the wall in the shower, it could be too little. On the other hand, if you enjoy taking long showers, it's just because you have enough room to be at ease.
So, here's an ultimate guide telling about what things should be kept in mind for shower head design.
Standard Shower Dimensions
The usual shower head height for an average human is 80 inches, as was already indicated. However, your demands and the available space in the bathroom will determine the height of your shower. Additionally, it needs to be higher than the tallest person in your house.
Shop a conventional shark with a traditional configuration that comprises covered panels and the shower door in its most basic form. A typical shower should be at least three to five feet in size, while it is possible than to be as little as 32 by 32 inches.
If there are different heights in your family and adjustable shower head height ensures that everyone enjoys their sharing experience, multiple shower heads might also be practical options to suit different heights. A multi-head shower system with a hand shower might be positioned on a higher wall so it can be accessible to shorter family members.
Still, a normal wall-mounted shower head may need to be situated lower than an overhead rain shower. Shower kits come in a range of shower sizes with square share measurements ranging from 36 to 42 inches.
Similar Post: 22 Stunning Doorless Walk in Shower Ideas
Types of Shower Heads
There are varieties of shower heads from which you can choose. Choosing the type of showerhead will obviously affect the placement.
So, let's roll into different types of showers to choose from.
1. Rain Shower: 85"- 90"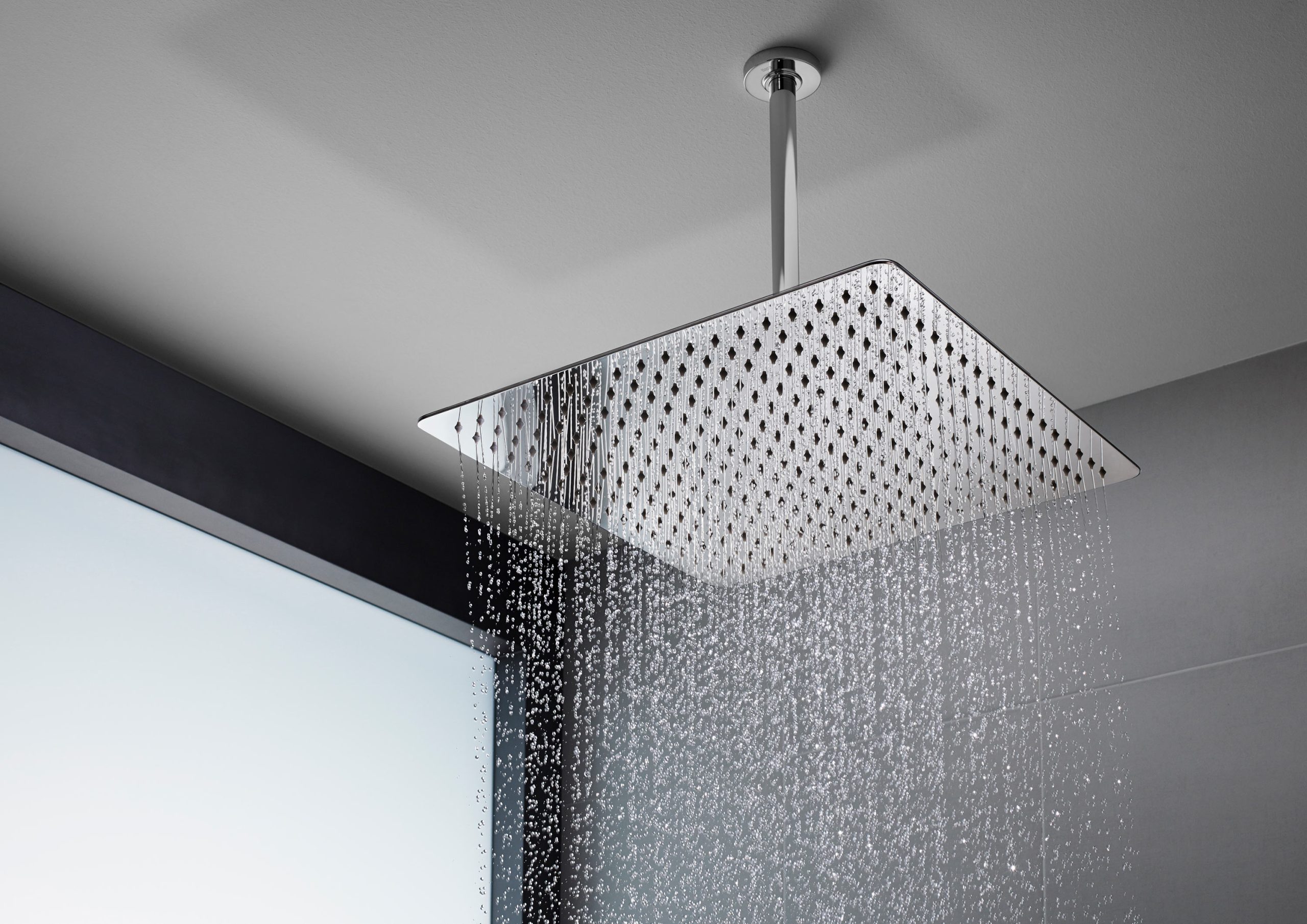 Showering in a rain shower is a wonderful experience that simulates watching a genuine downpour. You have the impression that it is raining when using these shower heads. The water streams are straight over your head with these models to accommodate for the downpour sensation.
Rain shower heads are the best choice for families with members of different heights. Because of the number of water distributed before the existing shower head, it is also a perfect match for showers with low ceilings.
Rain showers, which are often positioned 85 to 90 inches above the shower floor but may need special installation, are perfect for people who need a higher shower.
2. Handheld Showers: 72″ – 78"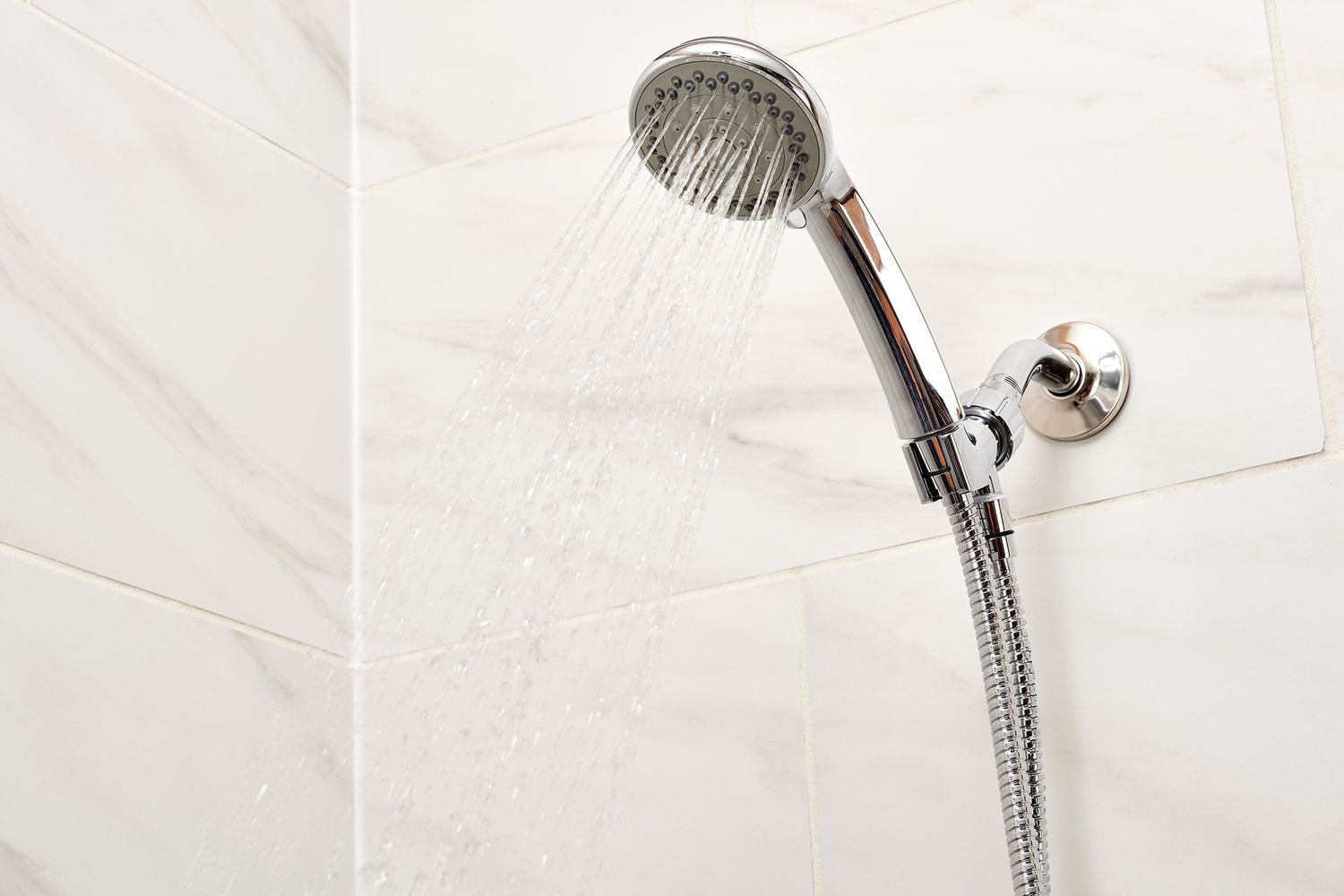 For complete cleaning functionality, hand showers or handheld showers, heads can be removed from their wall brackets. Whether you are looking for a straightforward bathing gadget or a pulsing massager, both are available in single and multi-spray varieties.
Although this sort of shower head's typical length falls within the range described above, you may use the connected handlebar to change the shower head's height to suit your needs.
They not only make excellent choices for individual share requirements but also simplify pet bathing and shark cleaning. Typically, hand shots are placed between 72 to 78 inches. If you want to buy a handheld shower, pick a flexible hose that is at least 60 inches long.
Also Read: 22 Doorless Walk-In Shower Ideas for Your Bathroom
Things to Keep in Mind Before Installing Shower Heads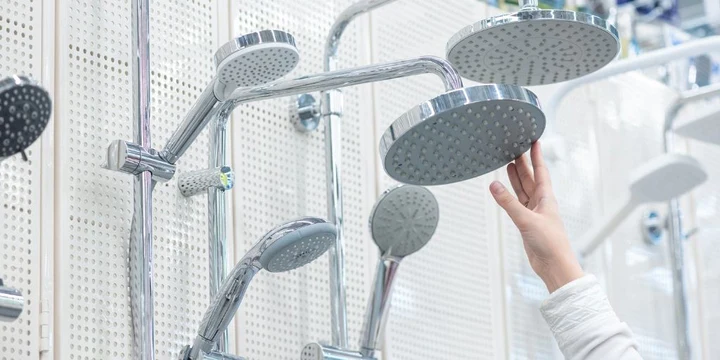 Since many people will use showers, generally people living with family, it is important to make everyone comfortable. It would be best if you were considering shower heads that suit all the members.
For that, here's what you need to keep in focus.
Ideal Height
Make careful to cover the wall above the shower pan with waterproof material when installing a new shower. Between 72 and 78 inches should separate this closer from the bathroom floor.
However, you may create or buy them at heights up to 96 inches. Use a shower head height that measures 80 inches off the floor or 6 to 8 inches if you are thinking Of employing a normal wall-mounted shower head.
When utilizing A handheld shower head, it is advisable to use a 36 to 72-inch hose pipe that may also be installed. Arrange shower head requires a height of 4 to 5 or 8 inches.
Shower Curbs
No matter if it is a single or double shower, every standard shower needs a shower curb. The curb stops water from leaking onto the bathroom floor from the shower escaping into the air.
The United States building code stipulates that the sharp banker must extend at least two inches above the top of the train. According to industry standards, a Shower curb should not rise more than 9 inches over the top of the drain.
Shower Doors
Showers that are regarded as conventional often include a glass panel shower door. To Provide sufficient tempering and physical support during the production process, panels must be at least 5 to 12 inches wide.
You need an additional door panel if the diameter of your shower entrance is larger than 36 inches. Alternatively, a custom door designed to accommodate wide holes would be required. There is an option for larger sliding doors with a width of 57 to 59 inches.
The majority of shower doors, regardless of the style you select, are between 72 and 79 inches tall. For rooms with higher ceilings, you probably need to have a custom door created.
See More: 30 Budget-Friendly Small Bathroom Ideas to Refresh Your Space
Building an Ideal Shower Head
Regular shower heads are directly applicable to the fundamental idea outlined above. The optimal shower size is 36 by 36 inches, says experts. With these measurements, washing your hair shouldn't result in your hands slamming against the shower closer.
But, because there are several cubicles, inclusive and space types and sizes, selecting the best shower size for your house necessities and some guidance. The choice for either radius of water flow pressure should be used to determine the Shower head height.
However, a family seldom ever has even one member. It may be challenging to adhere to preferences because everyone has their own preferences.
By comparing the user side, it is possible to calculate the height of the shower head control valve for private and customized usage: the elbow joint and the shower control valve line up perfectly.
Typically, shower arms maximize the roughness and radius to ensure that the shower head covers a greater floor area. Additionally, it is typically more prevalent in large restrooms.
A shower stall, as indicated before, should have a 48-inch valve, whereas a head installed in a bathtub should ideally have a 28-inch wall. According to the standard plumbing guide for showers.
If the shower head is 80 inches high, the ceiling must be 86 inches high. On the highest end of the scale, the height might reach 100 inches.
Tools to Give a Touch-Up to Your Shower Head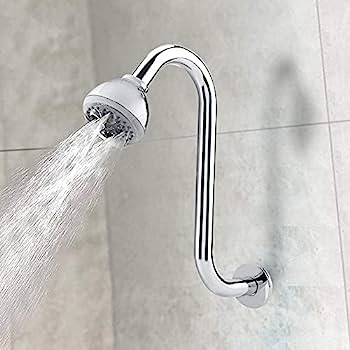 Wear and tear won't harm this instrument. The present shower arm on your bathroom wall must be removed, though.
Although technical expertise is not necessary for this procedure, you will need to use force to remove the attachment from the wall.
The S shower arm is a terrific tool if you decide to overlook these little drawbacks because it provides height and durability.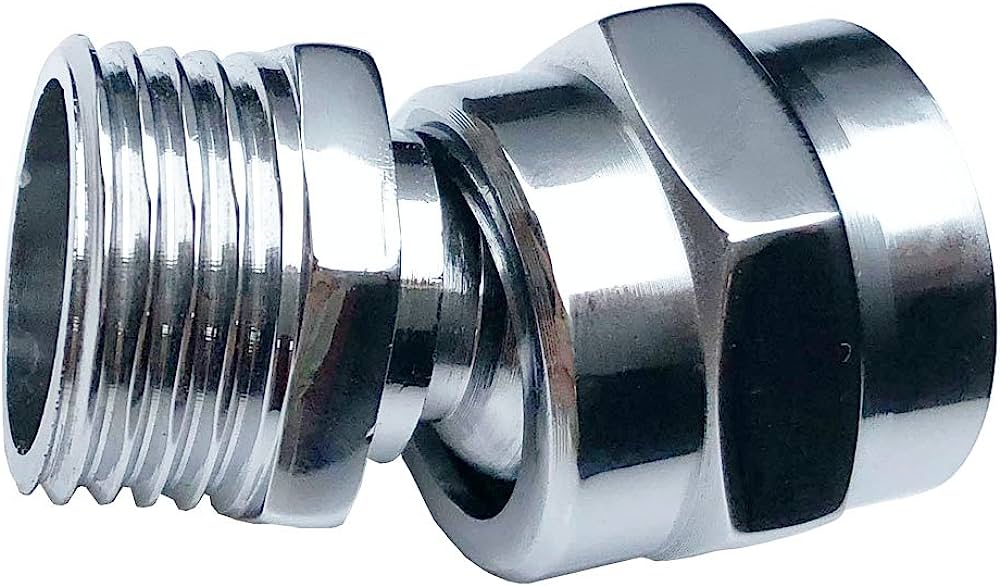 As previously noted, the shower arm makes it raising your shower head height simple. You may make your shower head lower in height by using the swivel ball adapter. Put it in there by simply screwing it into the pipe of your shower arm.
Related: 31 Unique and Fascinating Bathroom Door Ideas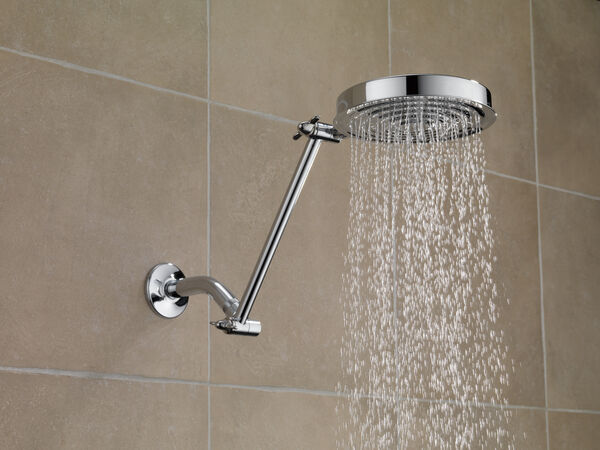 An adjustable shower arm acts as an extension for your current shower arm, after which you can connect your current shower head. You must fasten this item to your shower arm and connect it to your present shower head in order to utilize it. This option's lack of tool requirements is even another reason to adore it.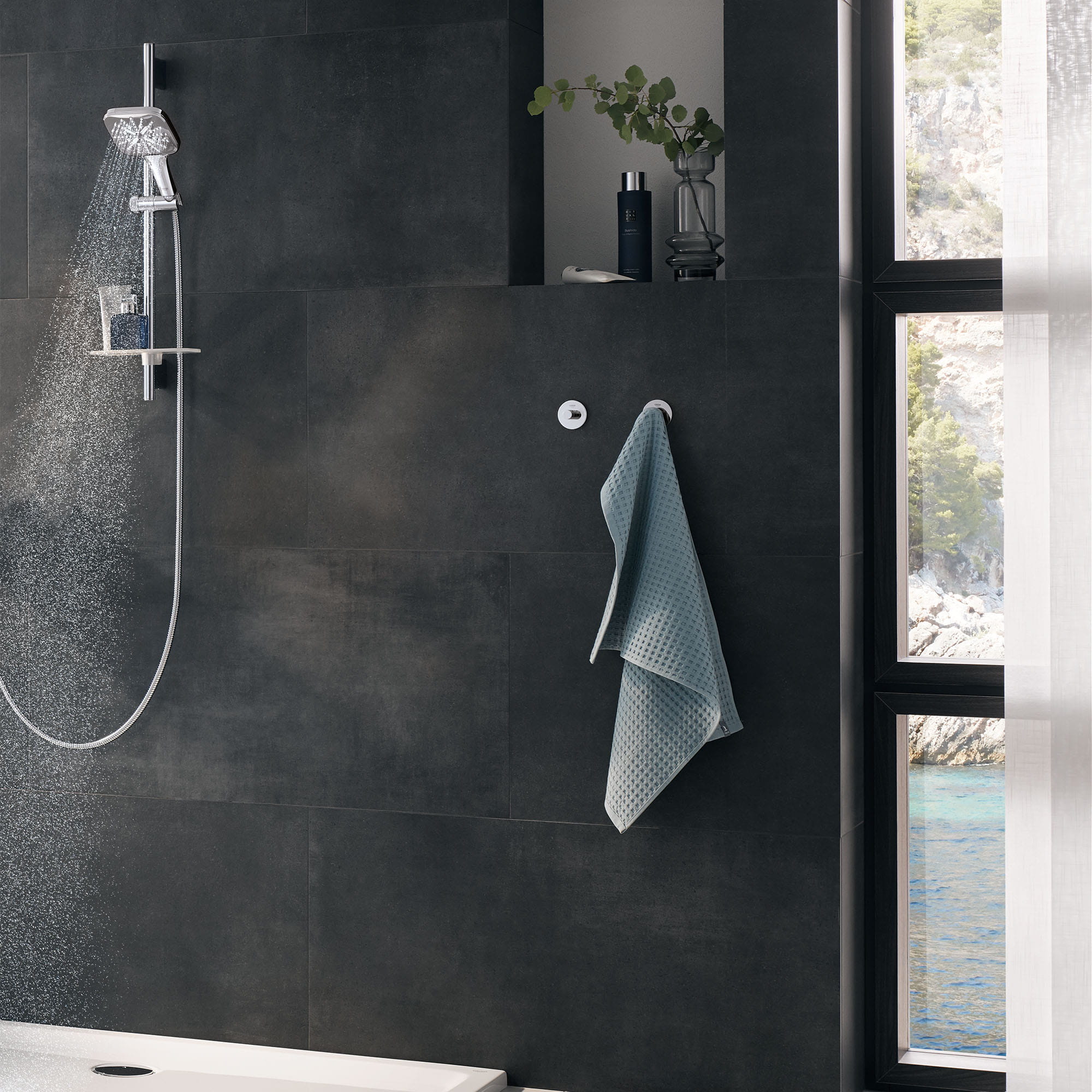 The trickiest method for obtaining the conventional shower head height of your choice is the shower slide bar. It is mounted to the wall and then supports the handheld shower head.
Conclusion
All in all, it will function properly regardless of whether the user base is greater or smaller than the typical choice. The use of a shower head that is of proper height is one of the most important methods to enjoy a shower. Be it the beginning of your day or coming after a long, tiring day, a good shower is what your body craves.
Choosing the right shower height is quite important. You should measure the height of the tallest person in your family before placing a showerhead because people of different sizes will use it.
Correct shower head height may have a significant effect. It may impact how cozy the shower is to use. By wrapping things up, we call it a deal and understand that the article was helpful for all your queries relating to putting a shower head.
As you redesign your bathroom, we hope the information in this article will assist you in choosing the location of the shower head.
Check This Next: What is the Standard Height of a Garage: Measurements & Guide