Garages are important parts of our homes, serving as storage spaces, workshops, and shelters for our vehicles. A really important part of planning or redoing a garage is ensuring its height is perfect.
Knowing the correct height for your garage is important to ensure it meets your needs easily. We will find everything you need to know.
We'll learn about why garage height matters, how to measure it accurately, and what the typical standards are in 2023.
Learn about practical measurements and guidance, so if you're planning to build a new garage or renovate an existing one, you'll have the necessary knowledge.
We'll find the standard height requirements for different types of garages, including single-car and double-car garages.
By the end, you'll have a clear understanding of height garage standards, ensuring that your garage suits your needs perfectly.
So, let's get started with the well-measured and useful garage.
Why Garage Height Matters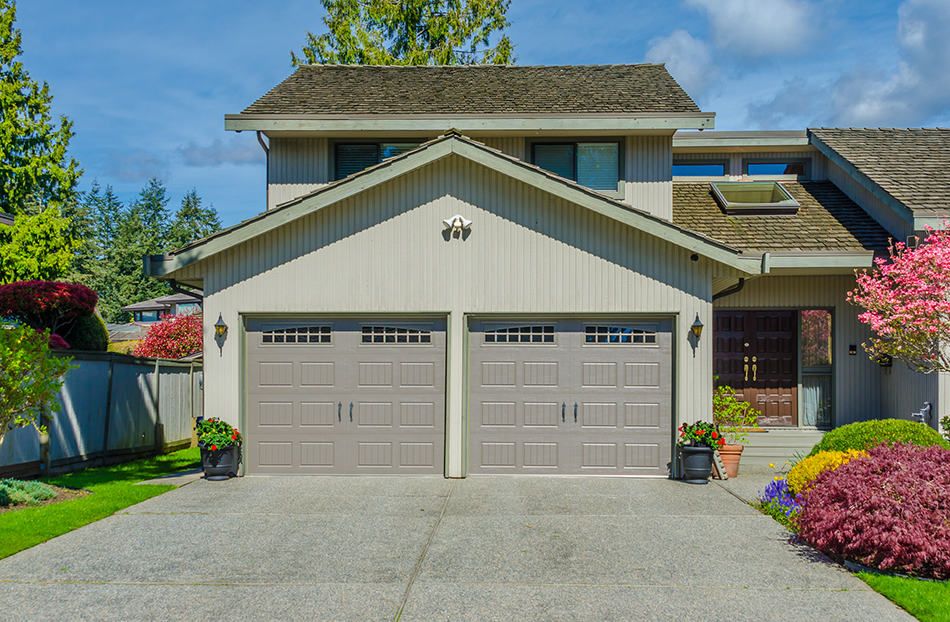 The garage's height is important for a few main reasons.
1. Vehicle Clearance
Try a garage as a big shelter for your vehicles, whether they're small cars, big SUVs, or massive trucks and RVs. The garage's height should match your vehicle's height.
If the garage isn't tall enough, your vehicles might get scratched or dented, and parking them could be a real hassle.
Therefore, it's important to ensure enough space above for your vehicles to stay safe and easily park.
Don't forget that the main job of a height garage is to ensure your wheels stay in good shape and are easy to use. That way, you can avoid bumps, scrapes, or parking headaches. Your vehicles will thank you for it.
Similar Post: Shower Head Height: Complete Guide
2. Storage Space
Many homeowners use their garages for more than just parking cars. They also serve as storage areas for tools, equipment, bicycles, and other items.
When your garage is taller, it means it's higher up, letting you store more things. You can put shelves on the ceiling, hang up racks, and use metal storage cabinets to keep your things.
Having enough height means you can use the space better and keep things in order. So, if you want to tidy up your home and keep things, a taller-height garage might be the answer.
It helps you use your storage area well, making it easier to find what you need.
3. Workshop or DIY Projects
When you want to use your garage for making things or doing DIY projects, consider the area above your head. Having high ceilings is great because it gives you more room to do cool things.
With tall ceilings, you can hang your tools, set up a big work table, and even put in those big machines you've always wanted. It makes your garage much more useful.
You can build, fix, and create all sorts of things without feeling cramped. It's just more comfy to work in a garage with lots of room above you.
If you're trying to use your garage for more than just parking cars, go for those higher ceilings. You'll have a height garage that's not just for cars but for your fun projects, too.
4. Future Needs
When you're deciding how tall to build your garage, think about what you might need down the road. Maybe you'll get a bigger vehicle or want more storage or a living area upstairs later.
So, it's a good idea to start with a taller garage. This way, you won't have to spend much time on changes. Building a taller-height garage upfront can save you time and money in the long run.
So, expect your future requirements when constructing.
Standard Garage Height Measurements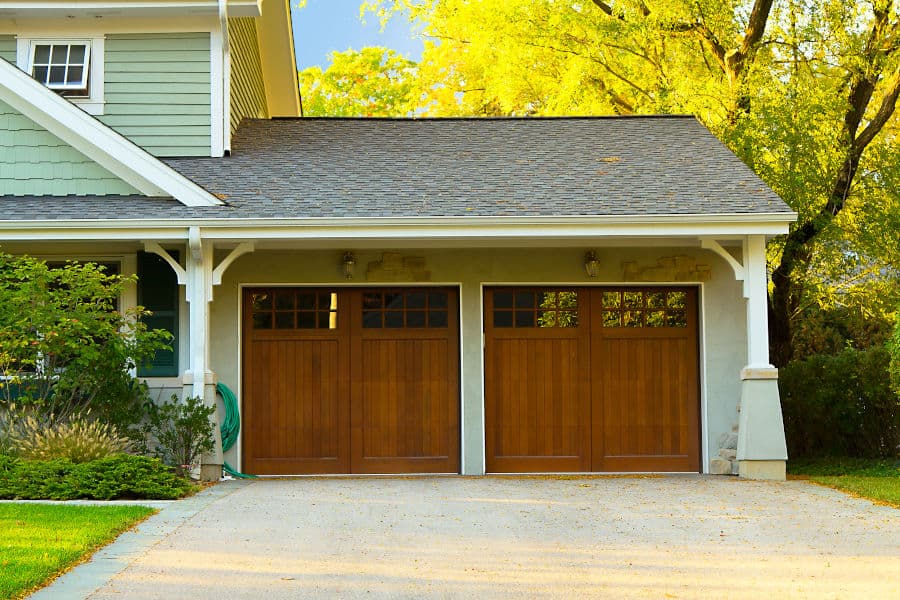 Garage heights can be different because of the cars you have and how you want to use them—here are some easy rules to help you figure out how tall it should be.
1. Minimum Height
For a typical one-car garage, you should have a ceiling that's at least 7 feet high. This height works fine for most small and medium-sized cars, giving them enough room without hitting the roof.
However, if you have bigger vehicles such as trucks or SUVs, it's better to have a bit more area above. For those larger vehicles, it's best to have a height garage with a height of 8 to 9 feet.
This extra height ensures that your taller vehicles can easily go in and out without any issues. It also helps prevent accidental bumps or scratches on the roof of your vehicles.
So, 7 feet is the minimum for regular cars, while 8 to 9 feet is better for bigger vehicles. Having the right ceiling height in your garage keeps your vehicles safe and makes parking and storage easier.
2. Two-Car Garage
For a two-car garage, it's best to have a ceiling that's at least 7-8 feet high. This way, you'll have enough room for regular cars.
If you have bigger vehicles such as SUVs or trucks, aim for a taller ceiling, around 8-9 feet. This helps make sure your bigger vehicles fit comfortably without any problems.
To improve the convenience of parking, consider adding a Garage Door Openerto your garage.
So if you have small or big cars, having the right height garage makes parking them easy and stress-free.
Also Read: 8 Faux Olive Trees to Give Your Space a Natural Touch in 2023
3. Workshop or Multipurpose Garage
If you want to use your garage for DIY things or as a flexible space, it's great to have a high ceiling, like 10 feet or more.
Having that extra area up top means you can put up shelves andworkbenches and use power tools without feeling crowded. It's making it handy for all your projects and hobbies.
If you're into fixing things, working on cars, or need a good storage spot, a high ceiling makes a big difference.
So, if you plan to make your height garage more useful, aim for a 10-foot or higher ceiling. It'll make life easier.
4. High-Ceiling Garages
Some people like having tall garages, ones with ceilings that are 12 feet or higher. This tall-height garage gives you lots of space up and down to do cool things.
You can put in lifts to stack your cars, make extra floors inside, or even turn a part into a comfy loft. Think about having room to park cars on top of each other or making a fun hangout spot above your garage.
If you want more area to play with in your garage, going high might be the answer.
Customizing Garage Height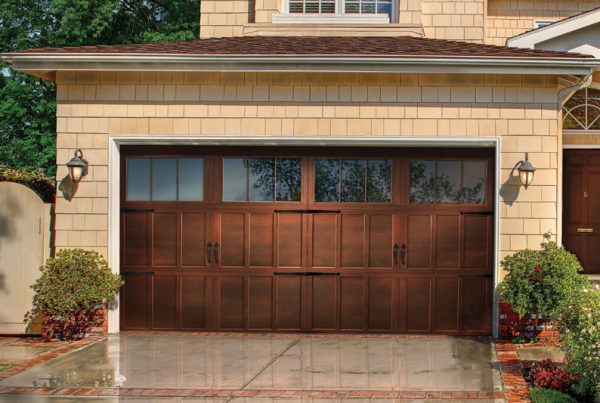 When you're making or fixing your garage, it's basic to make sure the height is right for what you need now and what you might need later.
Getting help from a pro architect or builder can help you make a garage that works for you. Here are some things to select when you're deciding how tall your height garage should be.
1. Vehicle Types
When you're selecting your cars, both the ones you have now and any you might want to buy in the future. It's important to know how tall they are.
Just grab a tape measure and find out from the ground to the highest point on the car. Why? Well, this measurement is handy because it helps you plan for things like roof racks or other things you might want to add.
Try a situation where you're going camping, and you need to carry some extra gear on the roof of your car. If you didn't measure the car's height right, you might have trouble fitting it in your garage, or you could hit low-hanging branches on the road.
That's why it's a good idea to know how tall your car is. So, measure your car's height accurately. And if you're looking to buy a new one, look intoits height garage space.
This way, you can make sure you've got enough room for all your adventures without any unexpected problems.
2. Intended Use
Choose how you want to use your garage. If you're looking for more than a parking spot, it's basic to give extra height some thought. Choose to turn your garage into a workshop, gym, or even a storage space.
For any of these ideas to work, you'll need enough room overhead. So, when planning your height garage, ensure it's tall enough to take your plans.
Maybe you want to create a cool DIY workshop where you can build and fix things. Or perhaps you dream of a home gym to stay fit and healthy.
You might even want to store some big items, such as kayaks or bikes up high. Whatever your garage dreams are, don't forget about the height. It's the key to making those dreams a reality.
So, when you're working on your garage plans, keep in mind what you want to do with the space. That extra height could make all the difference.
Related: 12 Prepossessing Shades of Haint Blue Paint for Porch Ceiling
3. Local Codes and Regulations
Before you start building your garage, it's prime to check the local rules. Different places have specific guidelines about how tall your garage can be, and it's useful to follow them.
These rules are there to make sure that all buildings in your neighborhood are safe and look nice. By following these rules, you help keep your area looking good and your property safe.
To find out how tall your garage can be, contact your local building department or check their website. They'll give you the information you need and help you make sure your garage follows the rules.
If you ignore these rules, you might be fined or have to change your garage plans, which can be expensive. So, always make sure to do your research and be sure your height garage plans fit with your local building rules.
4. Consult Professionals
If you're thinking about building a garage and you need help figuring out where to start. You can get some really helpful advice from professionals who know all about it.
These professionals could be architects, builders, or garage experts. They have much knowledge and can guide you in the right direction.
The best part is that they'll consider your specific needs and the rules in your area. So you won't have to figure everything out on your own.
They can help you plan and design your garage to ensure it's just what you want and follows all the local rules. Talking to these experts is a smart move because they have the experience to make your garage project a success.
So, don't hesitate to ask for their guidance. They'll make the process easier and ensure that your height garage turns out just how you want it to.
5. Budget
When you want to build a garage, these taller garages can cost more. Why? Well, they need extra things and more workers. So, when you're figuring out your budget, keep this in mind.
Planning and ensuring you've got enough money for a taller garage will make things go smoothly. That way, you'll get the height garage you want without any money surprises.
Conclusion
Knowing the standard height of a garage is important for anyone planning to build or renovate one in 2023. This simple guide has provided you with measurements and tips to make the process smoother.
The typical garage height should be around 7 to 8 feet for a single-story garage and around 12 to 16 feet for a two-story garage.
These measurements will ensure that you can comfortably park your cars, store your things, and even work on DIY projects.
Always check your local building codes and regulations, as they might have specific requirements for garage heights in your area.
Safety is major, so don't forget to consider your vehicle's height and any future needs when deciding on your garage's height. It'll make your life easier and your garage more useful.
So, measure twice, build once, and enjoy your perfectly sized height garage for years to come.
Check This Next: 75-Inch TV Dimensions with Drawings and Tips to Follow