Are you looking for new ways to renovate your kitchen? Create your dream kitchen today by checking out the most unique layouts available today! Designing your dream kitchen can become an easy task by understanding how to apply different elements to a single design. By looking at the different kitchen layout ideas, you can decide on the kitchen that will reflect you and your preferences best.
Kitchen layout ideas can inspire styles and designs that will provide durability, convenience, and aesthetic value simultaneously. Keep reading and explore these trendy kitchen styles to find your favorite!
1. U-shaped kitchen with Counter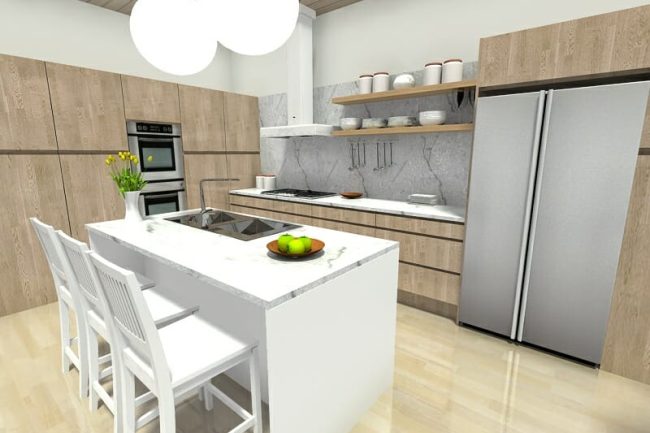 The U-shape is created by adding a kitchen counter or eating area, which has to be walked around to enter the cooking space. This kitchen layout idea encourages interaction with friends and family, being able to keep the chef company throughout the cooking process.
Tall bar stools can be found online and would be an aesthetic addition to the modern home, and features such as in-built ceiling lights over the cooking space may transform the mood of the kitchen.
2. Light Fixtures in The Kitchen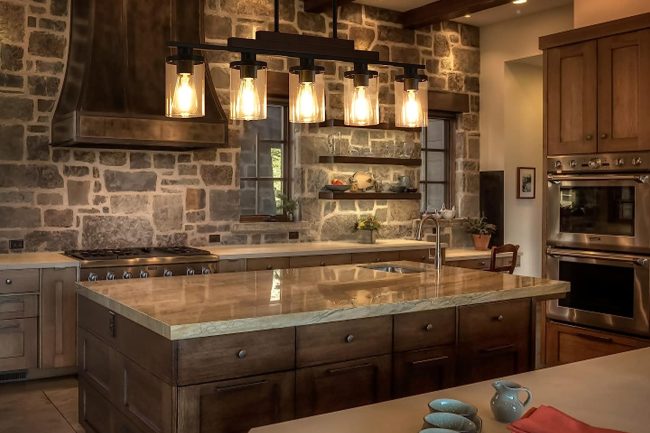 Unique light fixtures can make all the difference in the kitchen and create a restaurant look in your own home. It's just a simple addition to any kitchen layout ideas. From traditional lanterns to hanging cylinders, light can be featured in a number of ways depending on the preferred style.
They also change the amount of light available in the kitchen, as some lamps are more luminescent and disperse the light more widely than others, especially over a kitchen island.
3. L-Shaped Layout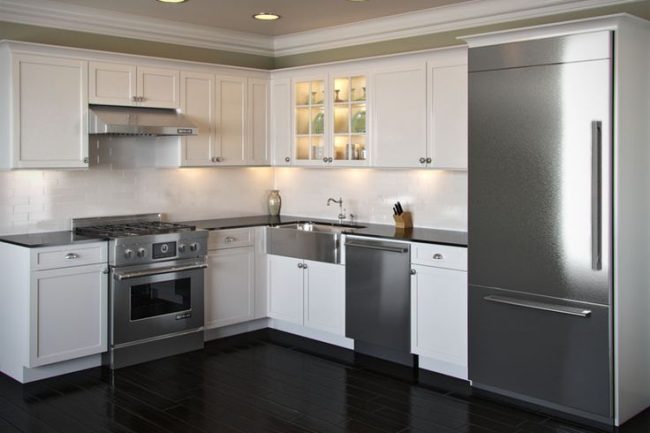 As a common layout, this design allows for a lengthened space for cooking with a small area after the bend. The entire layout requires two adjoining walls for the continuous placing of appliances and cabinets.
Since the central area is free, a kitchen island or dining table can be added to the space, and the open floor space can be entered in different directions. However, refrigerators and ovens can be placed at the ends, with other appliances alternating with the cabinets at the bottom.
4. Kitchen Islands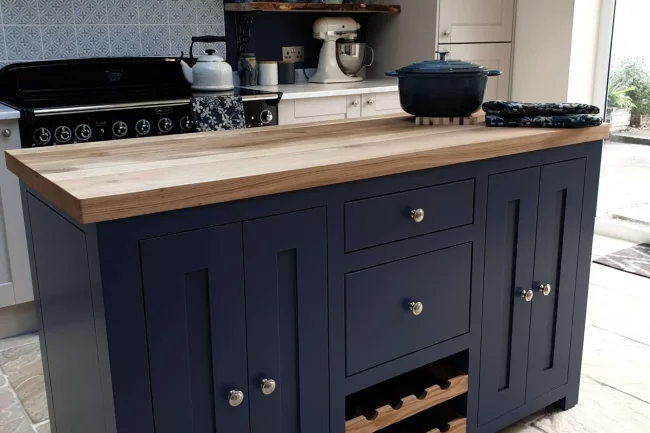 A sophisticated kitchen can be created by either placing larger kitchen islands from furniture stores with an in-built look or by ordering a kitchen island online, which offers portability and functional features such as a spice rack, towel stand, as well as drawers and cabinets for extra storage space.
Kitchen islands can enrich the style of the kitchen through their colors and appearance, as wood is a common material.
5. Kitchen Zone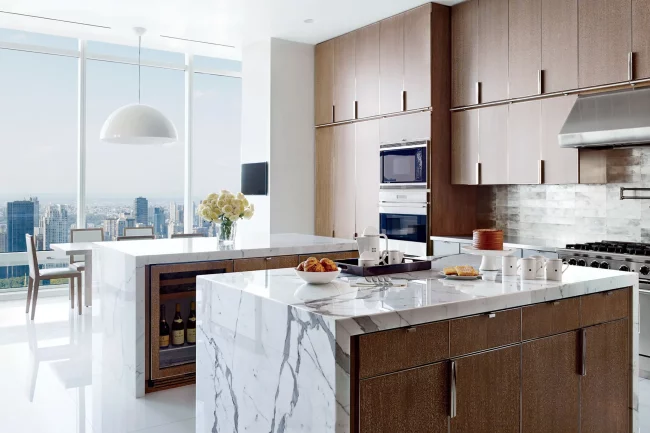 For penthouses and others with expansive spaces, a separate zone can be set for the kitchen next to a patio or outdoor space view.
This spacious arrangement allows for greater storage and more space for food preparation, and kitchen islands can be set in such a way that kids can perform their regular activities, a workspace is available, or the perfect socializing setting is created.
The open nature of the space provides a freeness in the kitchen and a great view of the outside, whether on the ground floor or above.
6. Personalized Spaces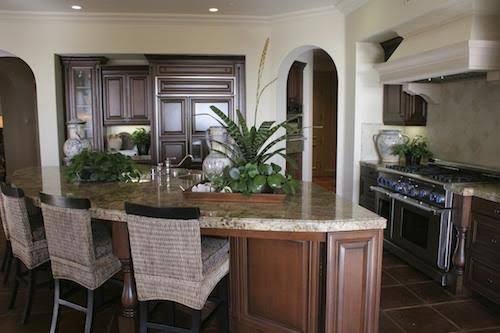 For those who want their kitchen to reflect their personalities, incorporating plants into the space at different sites in the kitchen can add value through their positions.
Additional features like vines can be added in plastic around the entrance to the kitchen to complete the look. This idea is all about accessorizing, which will make the kitchen a haven for cooking.
Other themes, such as classical or traditional, can be created by including lamps and small figurines.
Similar Post: 10 Stylish and Functional Couch with Storage in 2023
7. Adding Cabinets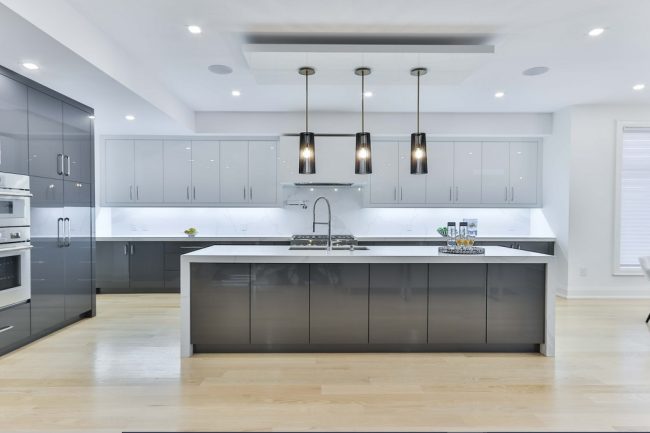 Adding kitchen islands and counters to a kitchen space increases both aesthetic value and storage space around it. The more common solution is adding cabinets around the kitchen.
After deciding on a favorite design or material, such as cherry wood or chestnut, the cabinets can be built above or below the preparation spaces. These spaces are priceless for storing dishes, an extra waste basket, or glassware.
8. Galley Kitchen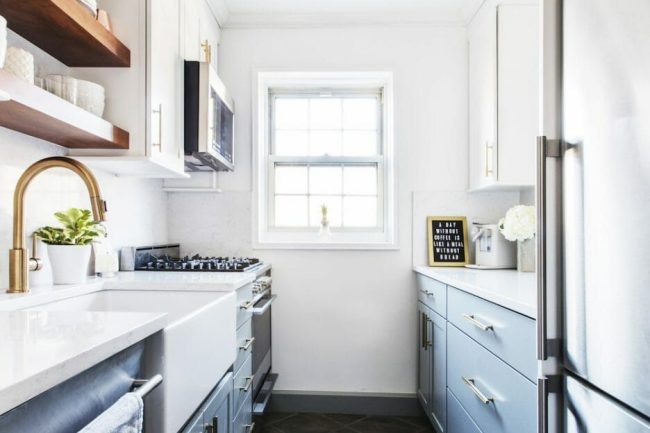 The galley kitchen layout idea refers to a narrow one-way design that tries to make the most of minimal space. For this, the functionality of the space is essential, and chefs with experience in space limitations may thrive in such an environment.
To incorporate a number of cabinets and running countertops, the kitchen has shelves lining the walls in height and cabinets beneath the countertops, with a wide sink. This layout is ideal for smaller and older houses.
9. Natural Lighting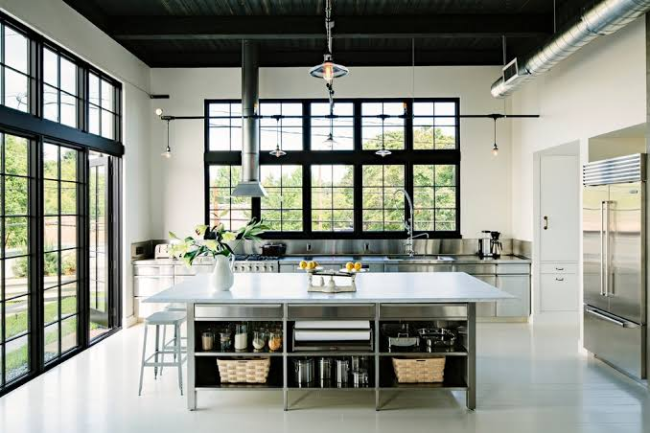 When the kitchen space is next to a window or balcony, the opportunity to have a life-size window as a wall is great for a kitchen space, especially when its above the first floor.
For a smaller galley kitchen, the narrow nature of the space can be overcome by including a tall window at the end of the galley, extending from the floor to the ceiling. More windows will create a lighter mood within the kitchen and offer sunlight therapy throughout the day.
10. Range Hoods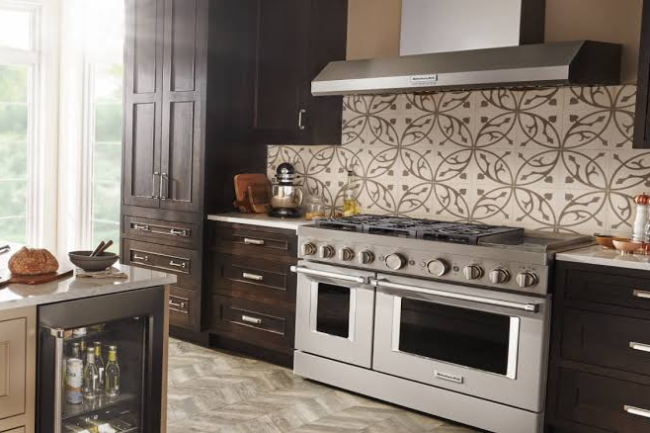 The air quality of a kitchen can be transformed by adding a range hood over the stove and improving the entire kitchen environment.
Quality hoods can be used to remove odors and excessive heat generated while boiling or frying, as well as prevent grime from building up, which makes the clean-up much easier.
When the hood is attached to the ceiling, the indoor air quality is enhanced, and the kitchen's longevity is extended. It's the best way to create durability in kitchen layout ideas.
11. Creating Extra Space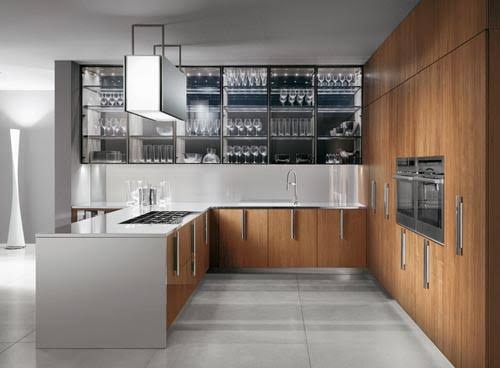 For homes where kitchens must be passed by to enter the house, it may require a broad empty space to avoid interfering with the house dynamic.
For this, the layout could be made more efficient by keeping cabinets and appliances lined against the wall and avoiding islands in the kitchen.
This will keep those walking by safe from bumping into any fixed or placed furniture while going to another room and will provide enough space for several chefs to cook simultaneously.
12. Peninsula Counters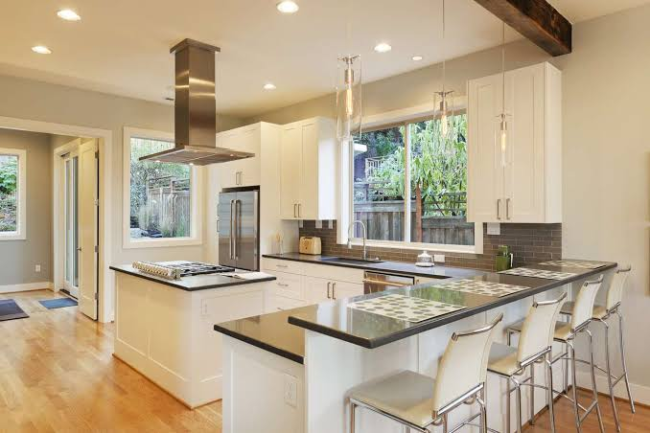 When the kitchen space does not offer an ideal place for islands, peninsula counters may be a suitable choice. They project from the wall and provide a counter to sit at.
Peninsula counters can distinguish the kitchen space from the remaining living space when walls do not already accomplish this separation. They can be useful for placing vases and phones and for those keeping an eye on their kid's activities.
Also Read: 24 Modern Basement Bar Ideas and Designs at Home
13. Kitchen Backgrounds
For those who do not have a distinct theme in mind, such as nature or traditional classic style, wallpapers or backsplashes may be the option they seek.
From coffee cups and food designs to create abstract patterns, these designs make the walls more engaging. Several wallpapers are able to add a smooth surface to the kitchen, which is easy to clean when grease accumulates.
Another alternative is smooth white lacquer, and white plaster paint gives an unfussy look.
14. Customized Ceiling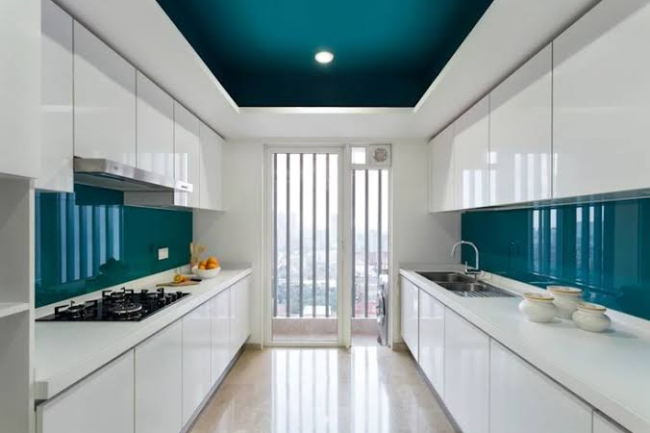 The kitchen ceiling is often neglected while designing or renovating the entire kitchen. For ranch houses, the ceiling can include wooden braces to support the roof and give a barn-like appearance in the kitchen itself.
A skylight in the middle of the wooden bars allows natural light to enter, and the remaining kitchen is made to match the ceiling. The ceiling can also be high or low, depending on the house's parameters.
15. Mixing and Matching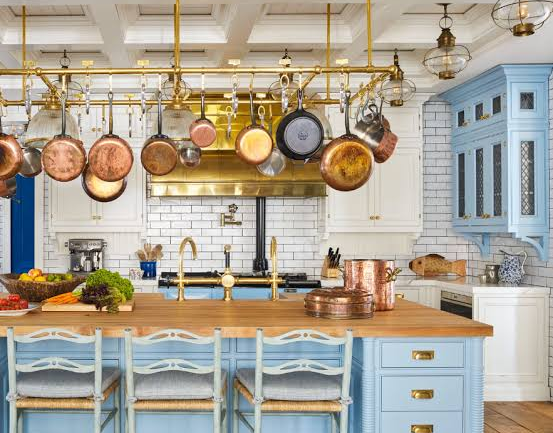 Whether there are cabinets or islands, the painting step involves several decisions in color and pattern. Although some prefer plain granite countertops, the cabinets on an island and the remaining shelves in the kitchen are matched by choosing different shades of the same color.
The upper cabinets alone are painted light or dark shades, and the bottom cabinets are painted a different shade for contrast. Handles are either included in gold color or stainless steel with an option for different designs.
16. Bar Cart
For those who socialize often, adding a bar cart can be a sound investment. Either a set of glass cabinets or a bar cart can be used to store the liquor and serve it with class.
Glassware can be kept in a transparent cabinet as well. The top of the bar cart can be decorated with a plant or flowers to make it blend in with the room. Like light fixtures, bar carts are a useful addition to a number of kitchen layout ideas.
17. Playing Around with The Space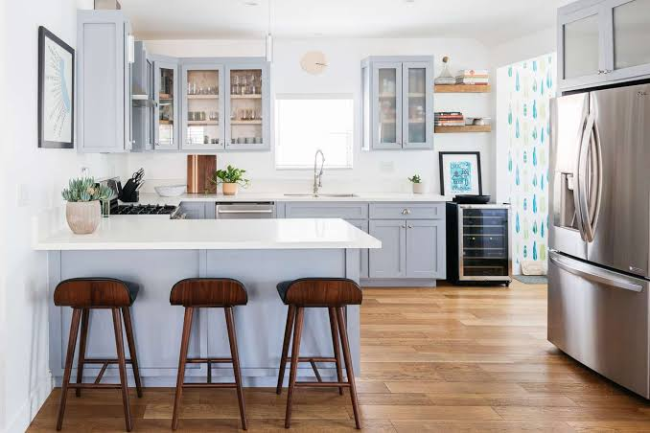 A kitchen may include a lot of traditional elements, but when renovating or choosing a new kitchen layout, certain features can be made unique.
If the space allows, adding a set of contrasting or matching chairs is one idea, whereas adding an entire table is another. Doing either will make the layout special and new as the kitchen does not have only to include appliances.
18. Adding Artwork and Accents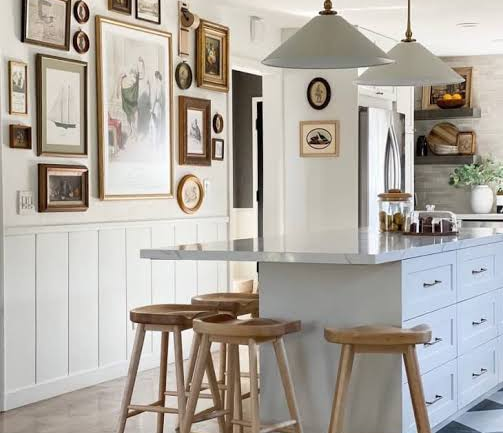 The kitchen space can be incorporated with the remainder of the house by including custom art pieces that reflect the taste of the owner, offering relaxation while cooking and making the kitchen more peaceful.
Accent pieces can be found for both furniture and other accessories to turn the kitchen into another living space through its features. From antique pieces to distinct color patterns, accent pieces will offer an awe factor for guests who visit.
See More: 17 Black Kitchen Cabinets Ideas for Small Kitchen
19. Special Glass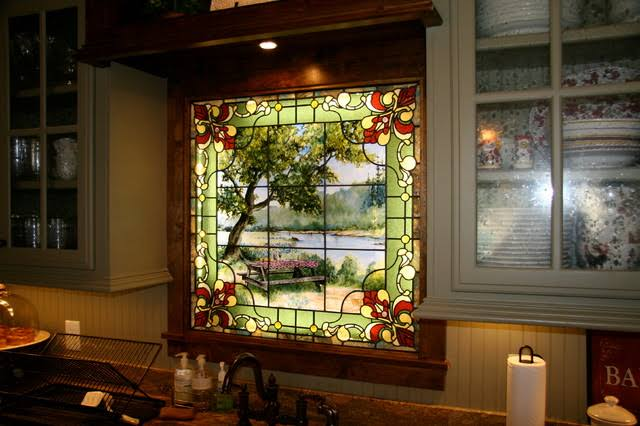 Stained glass or textured glass can change the dynamic of a kitchen by making it more colorful and interesting, as well as offering privacy compared to normal glass panes.
Trying a combination of windows with natural light and incorporating one with stained glass pieces may be a welcome change to the kitchen space. Faux floor tiles are another alternative for the backsplash, which can be a different background for the kitchen space instead of the ones matching the countertops themselves.
20. Incorporating a Pantry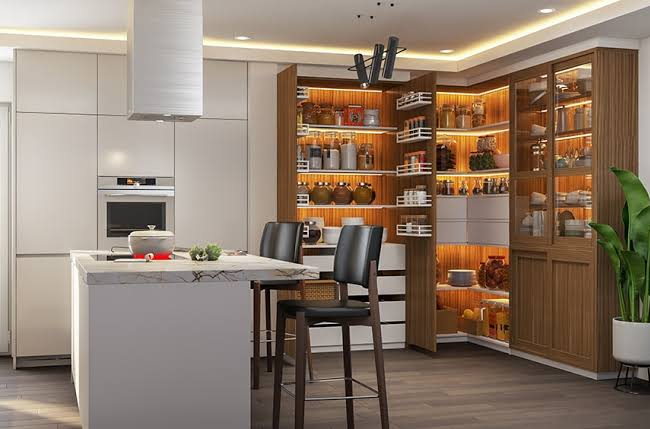 The pantry may be an additional part of the kitchen space, and keeping it between the dining area and kitchen may be another option. The pantry offers another chance to choose a color scheme for the cabinet and drawers.
Historically, pantries were meant to store baked goods, but today, they can store extra china, glassware, and even wine bottles.
21. Faux Floor Tiles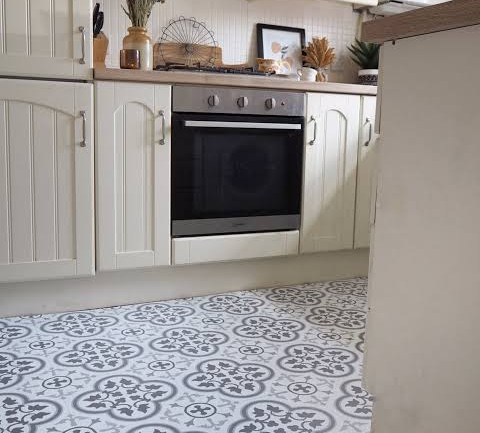 Faux floor tiles are another alternative for the backsplash, which can be a different background for the kitchen space instead of the ones matching the countertops themselves.
These tiles can be patterned in fun colors, and the color scheme can be special for the kitchen itself, unlike conventional light or dark tile patterns. Choosing different colors can make the kitchen more lively to enter and spend more time in.
22. Choosing a Glassy Theme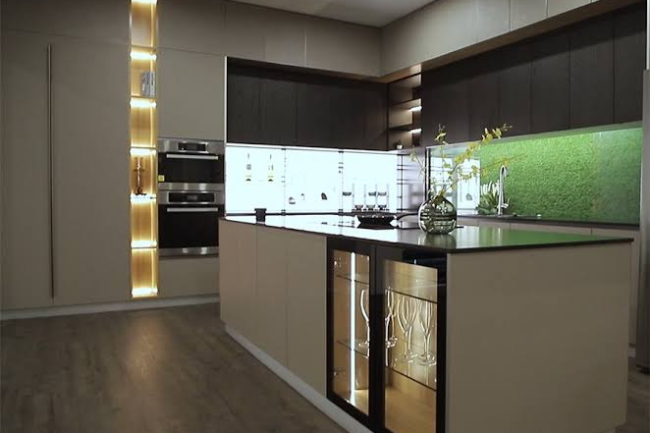 Kitchen themes often experiment with colors, but another option is adding cabinets and backsplashes with glass surfaces. They can be of different materials or colors but have a smooth and reflective nature, which is easy to clean and appreciate.
The glassy surface also allows for light to fill the room in most cases. Mirror surfaces are also incorporated in some layouts for cabinets and other kitchen features.
23. Open Shelves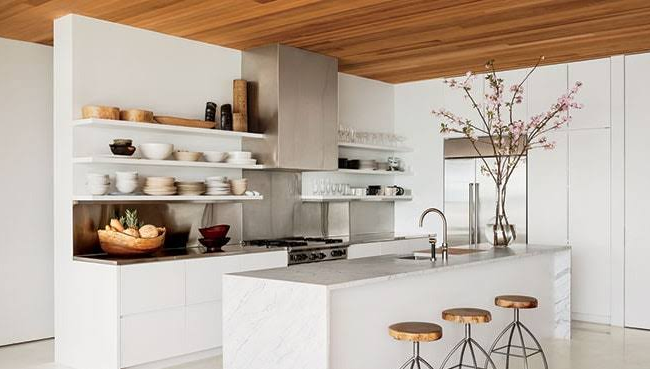 For those who like older layouts that resemble a cabin, the open shelves may be a helpful suggestion. Unlike the numerous cabinets with painted doors for storage space, attaching long slabs on the wall is sufficient for storing stacks of plates and glassware with ease if the open layout is the preferable one.
This layout offers easy access when organized and a very simple, transparent personality to the kitchen, especially when small accent pieces or photos are also added.
24. Pet Accommodations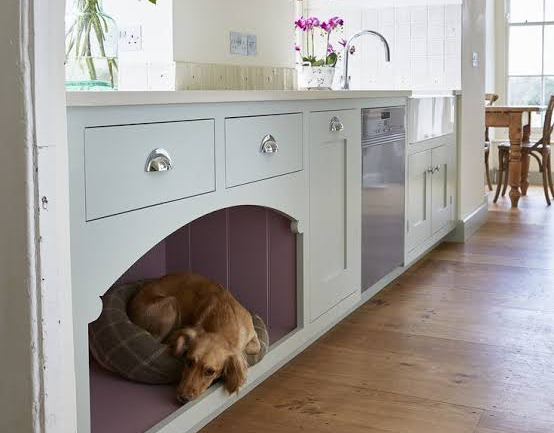 When designing an ideal kitchen for everyone, it may be worthwhile to consider pets as well. Adding kitchen islands with custom pet beds can be a great option to keep the pets close and engaged.
Other features, such as a low-hanging toy, can be included to keep the pets busy and in or near the kitchen. Ensure that the pets can be close enough for comfort at the convenience of your own kitchen.
Related: 15 Best Kitchen Cabinet Colours
25. Appliance Additions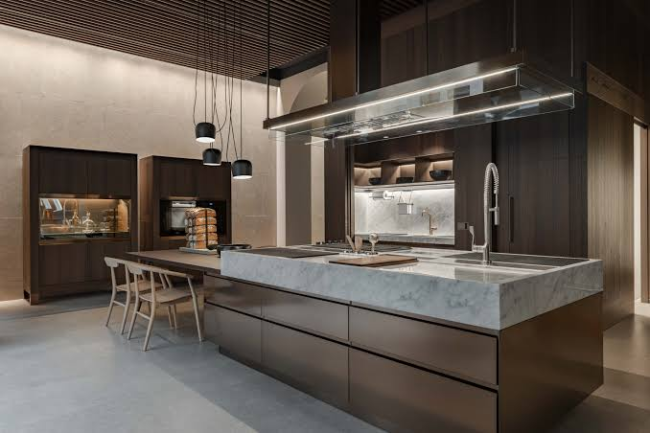 Some kitchens are enhanced by adding constructions with distinct color schemes or accent pieces, whereas others add appliances to impress.
Going beyond the conventional oven and refrigerator, adding built-in beverage makers or bar-like machines may be worth it to impress the guests.
Appliances create a new and efficient kitchen space with the various functions that they have to offer and the shorter preparation times involved.
26. Wood Stains and Metal Grates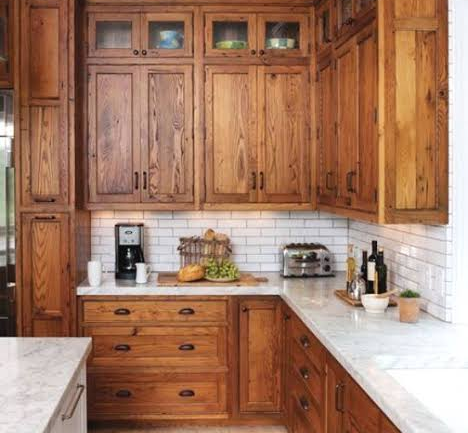 For kitchens with pillars or cabinets, the wooden designs can include stains that form designs and even cabinet doors with metal grates that create a pristine design that shines and allows for seeing into the cabinets. Dyeing the wood can be a great way to add color to a new light and make normal wood extra special.
27. Colorful Features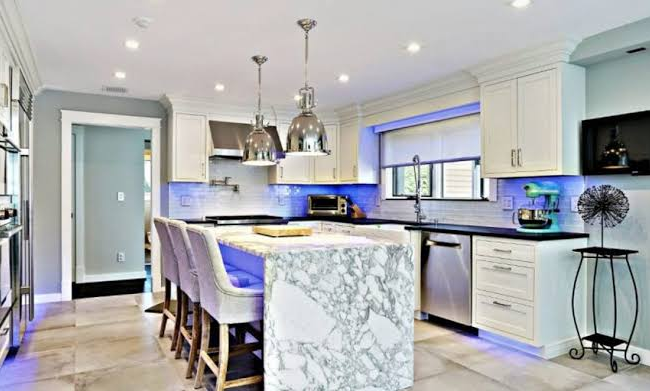 An open shelf can be lined with glassware or shot glasses of different colors. Another option is adding colored lights in the kitchen or combined dining area for a new liveliness in the space.
When they coincide with the kitchen island, the colored lights will provide a great socializing area, especially when combined with bar space
28. Glass Interiors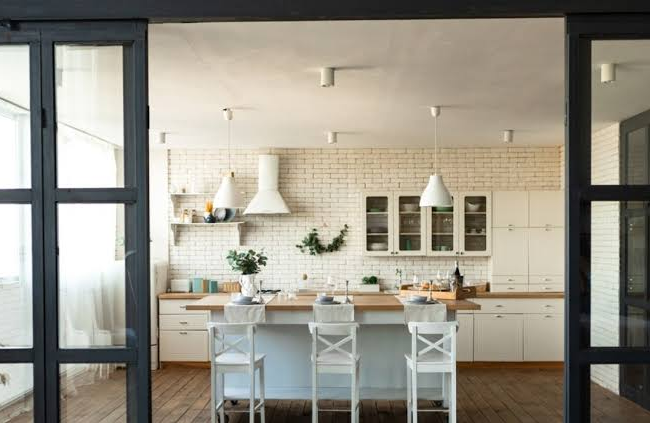 Adding a glass frame to walk through when entering the kitchen or a glass entrance separating the dining area from the kitchen is an innovative way to let light penetrate the kitchen and enter multiple rooms at once.
It creates an open space through transparency, and windows with natural light are able to embellish the kitchen.
29. Greater Heights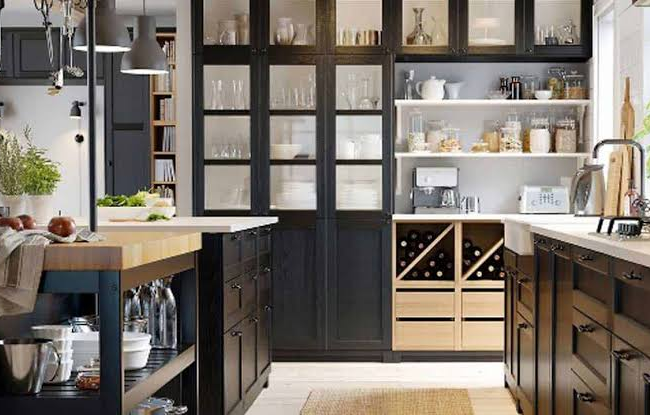 For kitchens with higher ceilings, including a second set of kitchen storage above the main cabinets may be a great option for storing extra china and other dishes.
Using a ladder may be necessary, but the plus is being able to separate the daily ware from the glassware used once a year. Storing cheeses and wine bottles for long-term storage is also an option.
30. Using Textures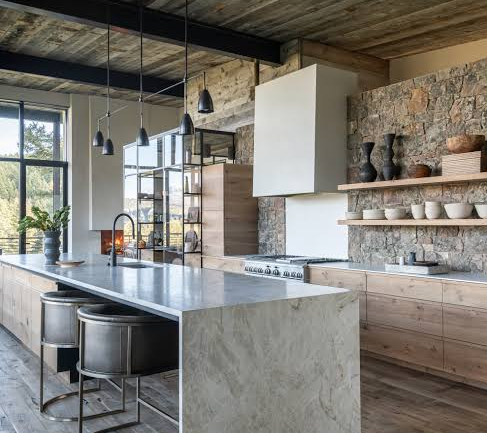 For a fairytale cabin-like look, using a large stone can create a very special kitchen that looks old and classic at once, with all surrounding new appliances.
The rocky wall can then flow into a special ceiling of wooden bars, which highlight the boldness of the overall look without bright colors. For those feeling adventurous, bright cabinet colors can create a sharp contrast.
31. Indoor-Outdoor Kitchens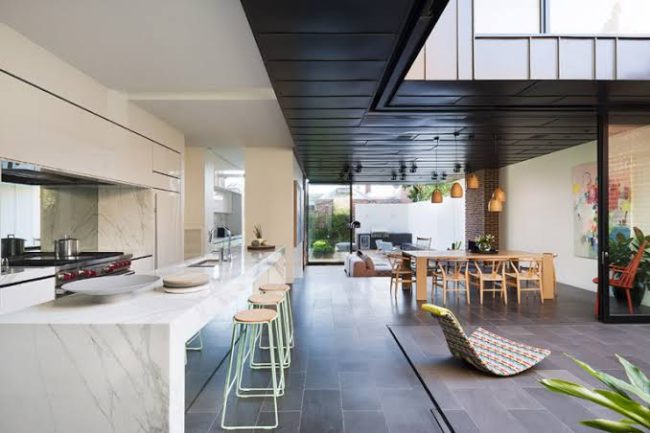 If you look forward to hosting a number of guests, try incorporating a large window for easy interaction with the outdoor table you set. This sort of kitchen layout idea is ideal for barbeques and large gatherings, where passing dishes from the kitchen to the outside becomes a breeze.
Some kitchens are built partly indoors and outdoors for changes in season and to host both types of events.
32. Monochrome Kitchen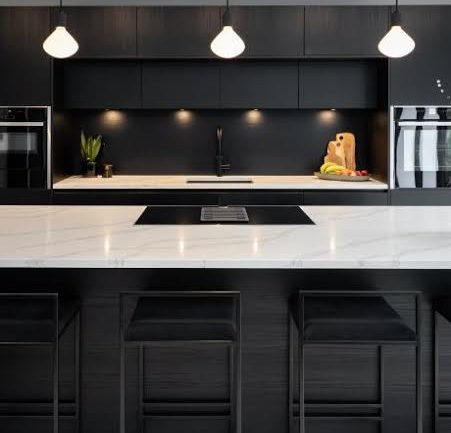 Black and white are often the statement colors for outfits, and incorporating them into the kitchen reflects class and style. Choosing cabinets and countertops in one uniform color and trims with another can be a simple way to enhance the kitchen view and give it a moody appearance. Professional kitchens can also be sought for inspiration.
Conclusion
Overall, designing your dream kitchen can now become a reality with simple layout ideas and inspiration. Choosing bold designs and colors for furniture and accessories is a key part of kitchen design since they create the signature of your kitchen. Color contrasts can be simple but express personality and soul.
Moreover, newer ideas involve painting the ceiling and tiles to go above and beyond in creating a colorful space. If you want an expressive style, try out monotone kitchen layout ideas. Adding a couple of vases or kitchen islands can make entering the kitchen a new experience.
Transform your kitchen into an amazing space with these simple layout ideas!
Check This Next: 16 Best Joanna Gaines Modern Farmhouse Kitchen Ideas