Stonington Gray (SG) is considered to be the best neutral color by Benjamin Moore, the reason being this color is refined and elegant.
It carries the charm that makes it stand different from the crowd of other shades of hues.
Even grey has various shades in it; some say it looks cool, while some may provide you with a warm feeling but at the end of the day, it is still beautiful and soothing.
It moreover provides a feeling of tranquillity and that too in a modern way. Not only does this color soothe your eyes, but it also enhances the look of your walls.
Just take a single step at a time, and you will feel that the inculcation of such shades is an unforgettable experience and an enjoyable mission to complete.
Additionally, you can also include these refined shades of grey in both spaces, i.e., contemporary as well as traditional. It never goes out of trend.
Similar Post: A Complete Review of Sherwin Williams Modern Gray Paint Color
What Type of Shade is Stonington Gray by Benjamin Moore?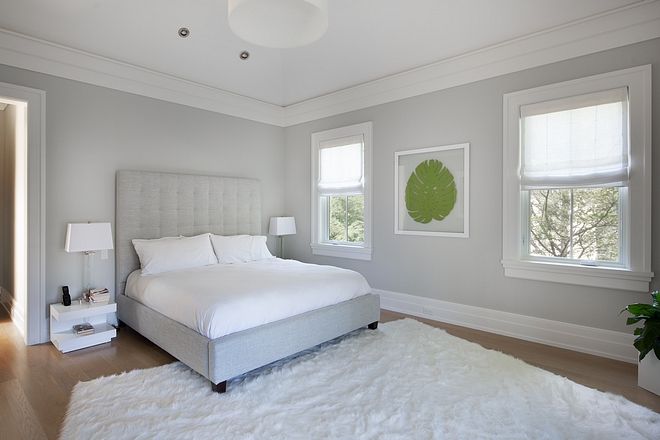 SG is a shade that could be bright and moderately light. It is favorably lighter, which makes it soothing and elegant at the same time. In addition, it has a light reflection value of 59.
This further indicates the amount of light a particular shade or hue reflects. The more the value of LRV, the more the amount of reflection in your room.
The point to remember here is how much light reflection you need in your room and accordingly decide the paint color for the same.
In addition to the above context, this shade of SG reflects a small amount of blue tone, which makes it usable enough to use on your whole wall.
Moreover, in a brighter daylight view, the blue tone would disappear automatically and, in turn, would give a neutral shade of light gray only.
It gives a very beautiful contrasting view if used with complete white or even black background accents.
If you want to enhance your blue tone of Stonington Gray, you can pair this tone with the help of dark shades of blue. It always looks beautiful when paired with an extremely contrasting color.
How Does Stonington Gray Inspire a Modern Interior Painting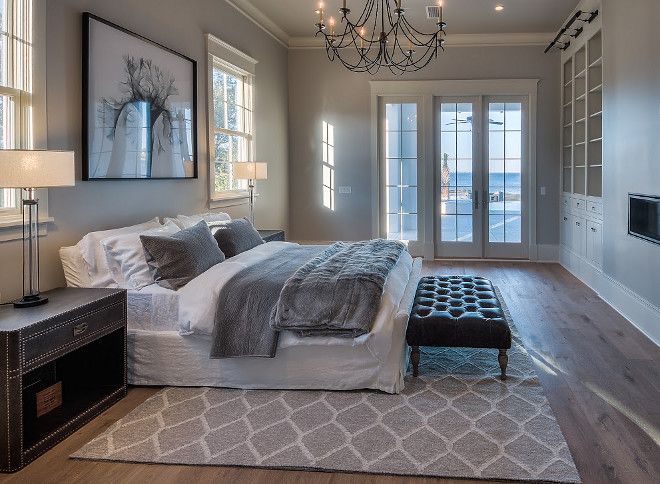 For contemporary family homes, Stonington Gray is a sorted color option.
The cool neutral tone perfectly blends itself with your bedroom, bathroom, kitchen, etc., by creating a cozy and soothing atmosphere for you.
Being a timeless color and a style to be on top of the trend, this is a color that can withstand the test of time.
The SG color remains at the top of the choices when choosing a color for your living room, especially if paired with white or black accents.
The color in a room with expansive windows takes on a lighter and refined appearance. To add more touch of a cool toned combination, pink ceilings can beautifully compliment this color.
Also Read: A Complete Review of Repose Gray Sherwin Williams
How Does the Light Play a Vital Role in Stonington Gray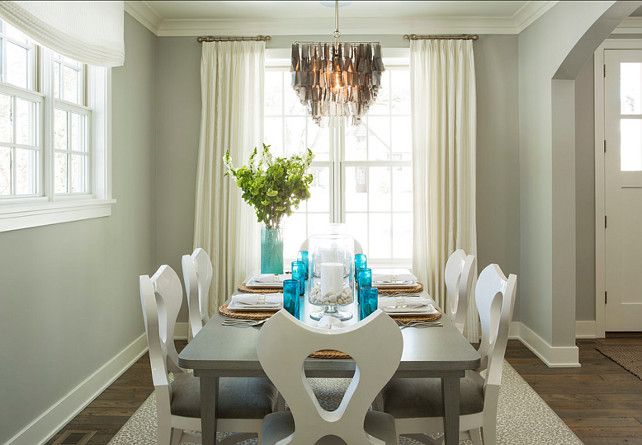 When it comes to light, it plays a significant role in the reflection of Stonington Gray shade.
You have to maintain a perfect balance between both artificial as well as natural daylight since this shade has a medium amount of reflectivity.
Consider the space of your room; if it is medium or large, you can move forward with the shade to paint your room.
If you have incoming natural light in abundance, then you need not worry about the reflectivity of the color.
Also, if there is a lesser amount of natural light, you can use artificial ones like Chandeliers or Pendants. It is a versatile color so you can paint your house or any room with this Gray.
Whether it is a hallway, staircase, bathroom, bedroom, playroom, kitchen, etc., you can use it because it would give you a traditional look as well as a modern look.
Let's understand how this color acts in different lighting in your home.
1. East Facing Lightings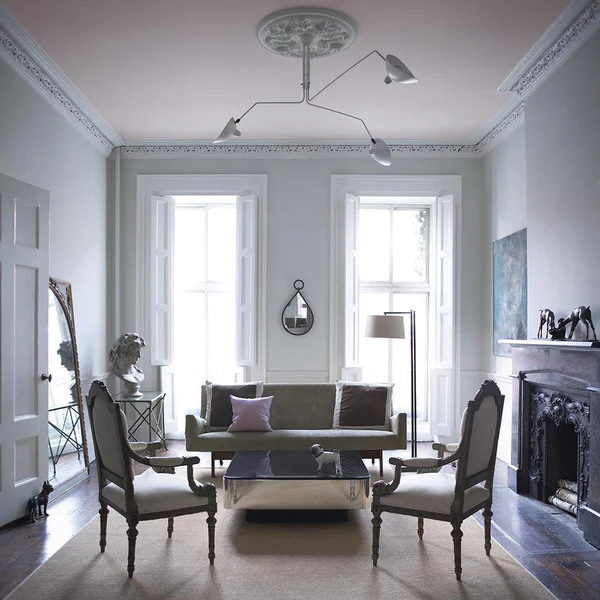 Eastern lighting has warm yellow tones, so here, the SG hue would appear neutral and light. As the days proceed further, light becomes cooler, giving Gray a grayer appearance.
The significant shift in the lighting influences a perceived color throughout the day.
2. West Facing Lightings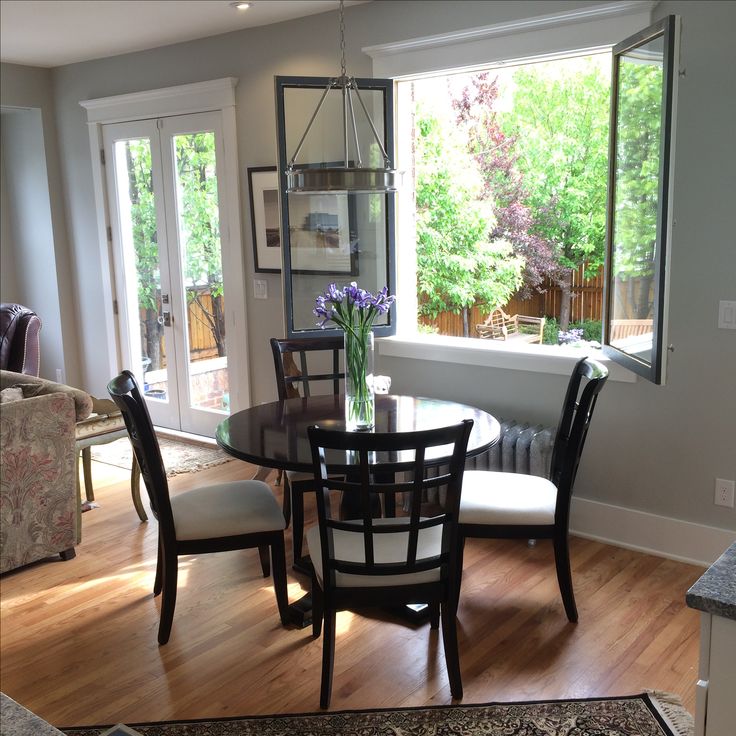 During the end of the day, light becomes ultra warmer. This changing light later during the day affects the appearance of Stonington Gray, where it takes a more neutral and balanced look.
This shift in lighting contributes to the various visual perceptions.
3. North Facing Lightings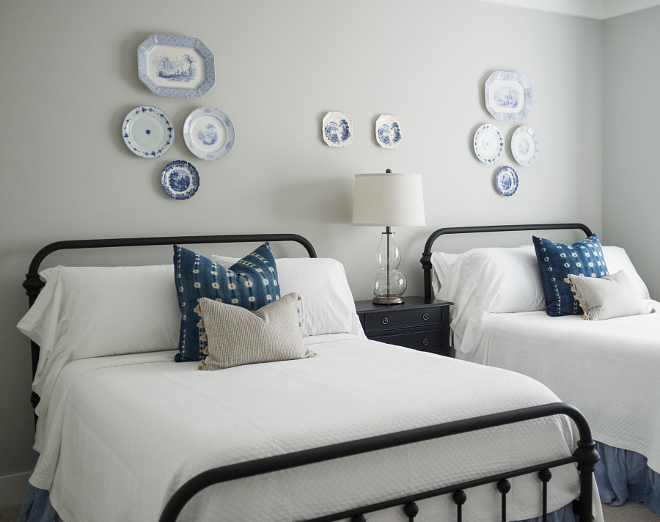 Northern lighting gives the reflection of more cool and tinted blue. It causes the Gray color to appear darker and grayer than usual and, sometimes, bluer as well.
You can consider using this paint color on your house walls for the northern light reflection.
4. South Facing Lightings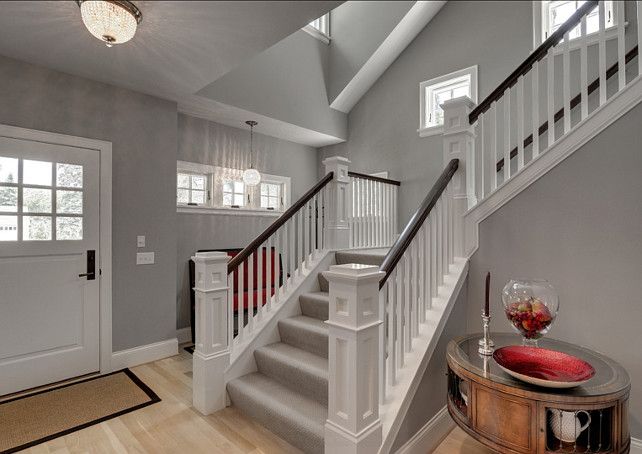 The continuously warm and yellow-tinted southern lights bring a beautiful elegance to Stonington Gray. It helps in lightening the shade and also its overall appearance.
This makes it more worth using the paint color at your home without any hesitation.
See More: The Ultimate Review of Sherwin Williams Repose Gray
What are the Other Tones of Stonington Gray?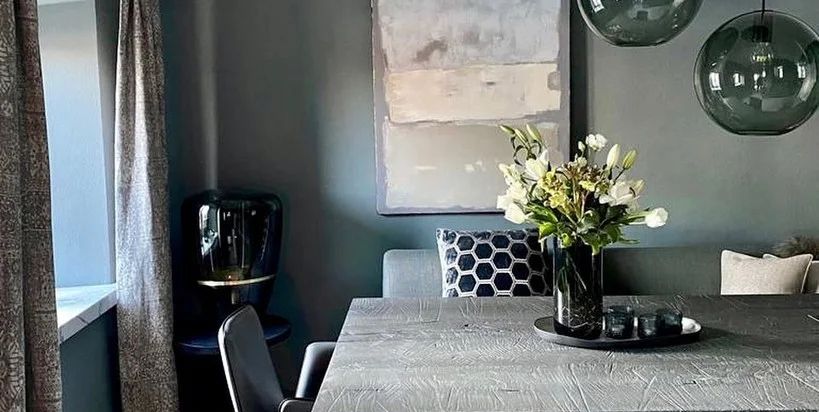 You also have the option of selecting a color palette, either contrasting or monochromatic. It depends on your personal preferences when it comes to interior design.
It has a subtle hint of blue undertones, and under cool lighting conditions, the presence of blue becomes more noticeable.
Stonington Gray can also be paired with a warm and soft white, like either cloud white or simple white.
White shades are considered to be the most pure ones that provide a clean and sharp contrast with the walls that are painted gray.
The blue undertones can interact strongly with the yellow tones present in most of the warm white shades. This, in turn, results in mutual enhancement effects.
As a result, both yellow and blue will enhance each other, making both of them prominent enough.
Finding an exact color match is one of the challenging tasks because there will always be a variation in undertones, temperature, and depths.
Tips to Use Sample Paint of Stonington Gray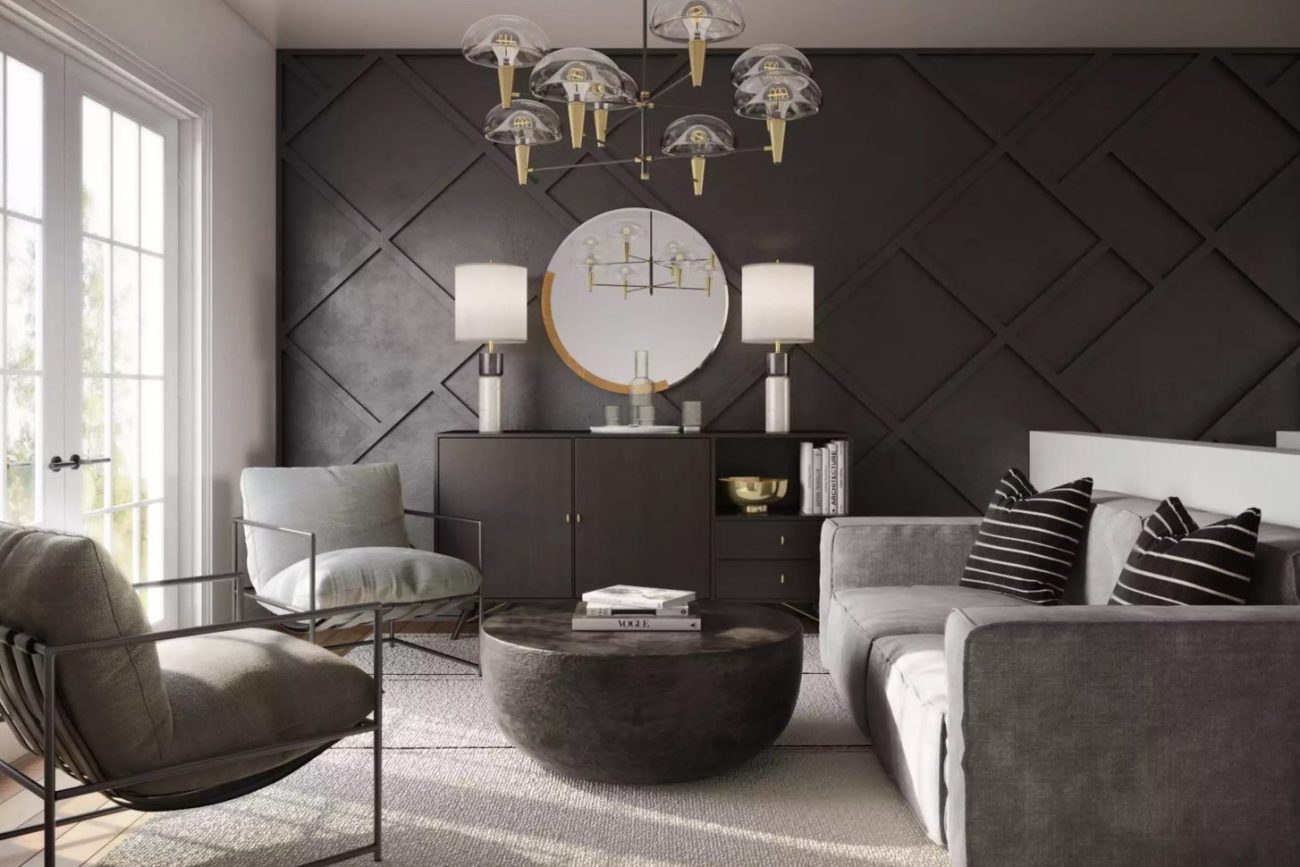 Before applying paint in your home, it makes you confused about whether or not to pick this color. To remove such confusion, it is recommended to use sample paint like peel and stick.
Instead of directly applying wet paint, consider applying peel-and-stick samples of general square size.
This is a convenient option that shows you to temporarily try the Stonington Gray color inside or outside your house. It is a very affordable manner of experimenting with various paint colors.
Coordinating Colours with Stonington Gray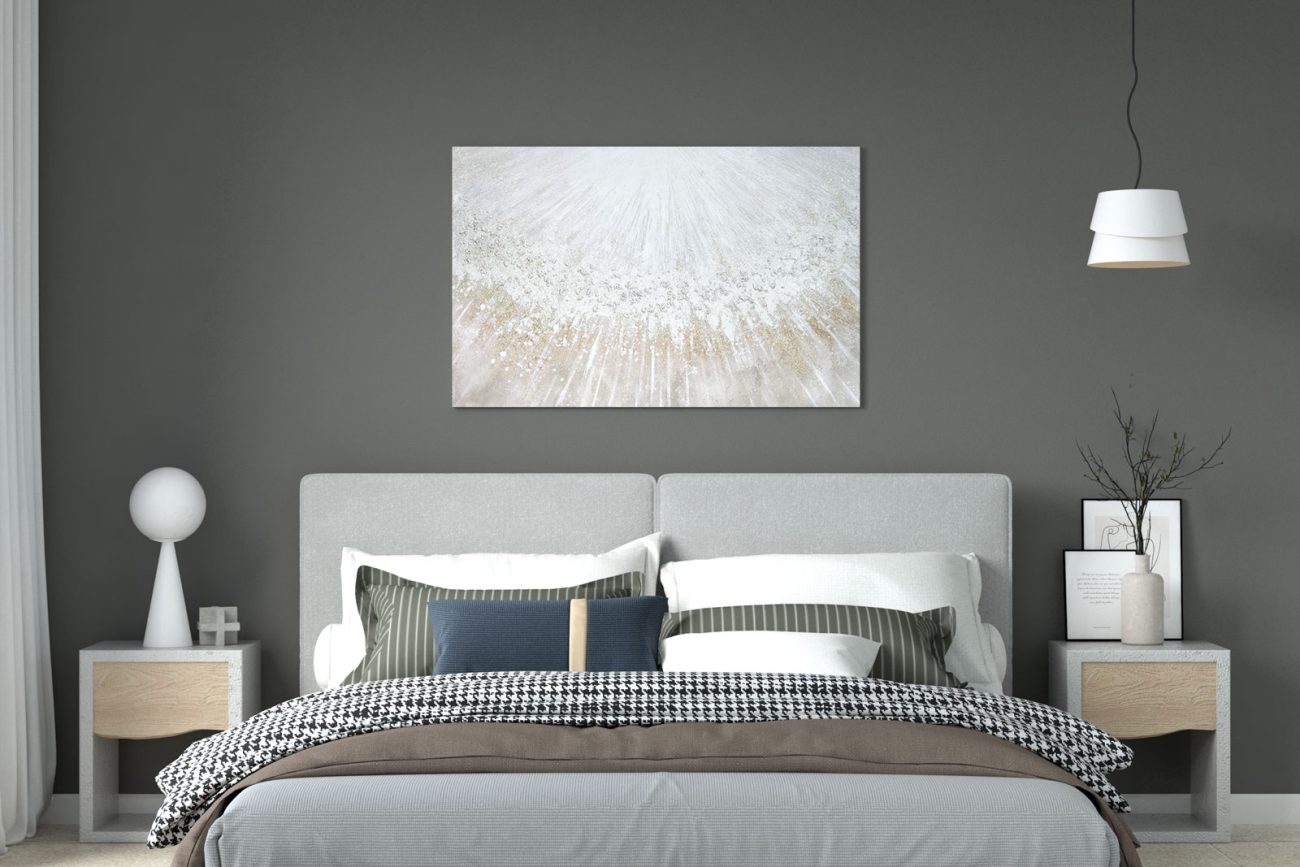 Stonington Gray is such a versatile color that it can go with every color you choose.
To enhance this color, you could mix it with some excellent colors such as BM Horizon, BM Boothbay Gray, etc. These colors compliment the shade of SG effectively.
Another option of color is Beach Glass which has a captivating bluish-green shade that adds depth to the overall color palette.
For those trying to find darker colors, consider exploring Coventry Gray HC 169, Black HC 190, Newburg Green HC 158, Hale Navy HC 154, and Amherst Gray HC 167.
Summing It Up
All in all, Stonington Gray is a modern, soothing, and captivating choice for a family home.
Its neutral tones blend well with the hallways, bedrooms, kitchens, etc., making itself a striking color in such spaces. It can mix up various finishes, particularly with marble and stone.
This color always adds a touch of sophistication to your areas.
In addition, the effect of natural light as well as artificial light plays a significant role in the reflectivity of this color.
Each side of the wall, painted with Gray, reflects light, like east, west, north, or south.
Even if you do not have much availability of natural light, you can also use artificial lights such as chandeliers or pendants that could enhance the reflection capacity of SG.
Related: 11 Gray Blue Paint Shades for a Relaxing Room Decor
Frequently Asked Questions
What Type of Color is HC 170?
This HC 170 is code of a color which is a historical collection of Benjamin Moore's.
His collection encompasses a range of classic and timeless colors inspired by various historical periods and architectural styles, offering a diverse palette to choose from.
What Color Looks Good with Stonington Gray?
Stonington Gray work well with various range of colors. Soft whites, like simple white or cloudy white, give a clean and pure look.
Code blues such as BM Horizon and Beach Glass offer a calming combination. Warm neutrals create a cozy atmosphere. Bold accents like coral or teal create a striking contrast. Metallics add elegance.
Is Stonington Gray good for the bedroom?
It is an excellent choice for the bedroom. Its cool neutral tone creates a serene and calming ambiance, perfect for creating a peaceful retreat.
The subtle blue undertones add depth and sophistication to the space. Stonington Gray is versatile and pairs well with various accent colors and decor styles, making it a versatile option for any bedroom design.
What is the Difference Between Stonington Gray and Gray Owl?
The main difference between Stonington Gray and Gray Owl lies in their undertones and overall appearance.
The former one has mild blue undertones, giving it a cooler and slightly bluish-gray hue. In contrast, the gray owl has green undertones, resulting in a softer, more neutral gray with a touch of warmth.
Check This Next: Best Neutral Paint Colors (15+ Colors to Choose from)