The deck railing is one of the most important things to consider when building a modern outdoor area. It improves the overall appearance of your house and serves as a fashionable focal point.
You can transform your outdoor space into a chic retreat where you can host and unwind events with the help of a well-designed deck railing. The era of boring railings and old style is over.
Today, homeowners and designers are embracing innovation and creativity to differentiate their decks from others, as several alternatives are available in the market.
Whether you want elegant stainless steel or translucent glass panels, you have all the options of decks matching your space's vibe and aesthetic.
Let's look at 25 railing for deck ideas that can inspire you to design a modern yet welcoming outdoor space.
Amazing Railing Designs for Deck Ideas
Here are some creative and eye-catching deck railing design ideas you need to explore to upgrade your outdoor living space.
In this article, let's look at 25 gorgeous deck railing ideas that can give your deck a modern and fashionable look.
Similar Post: 10 Amazing Outdoor Couch and Sofa Sets to Try in 2023
1. Install Railing of Stainless Steel Cable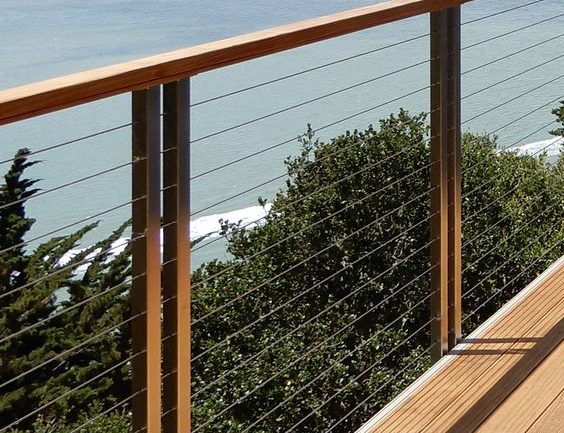 This Railing for Deck idea is perfect for a contemporary and streamlined appearance. The slender stainless steel wires allow you to protect your surroundings and offer a high level of security.
This kind of deck gives modern flair and refinement to the basic design.
2. Railing Made with Glass Panels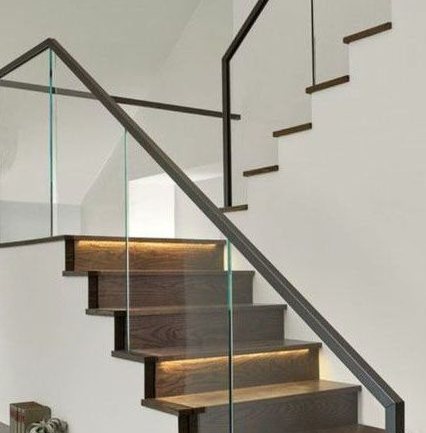 You create an attractive and soothing appearance by opting for glass panel railings. These translucent panels give your outdoor space a more airy and contemporary vibe and give you unobstructed views.
For people who wish to enhance their visibility and create a visually appealing deck, this is perfectly ideal for them.
3. Choose a Horizontal Wood Railing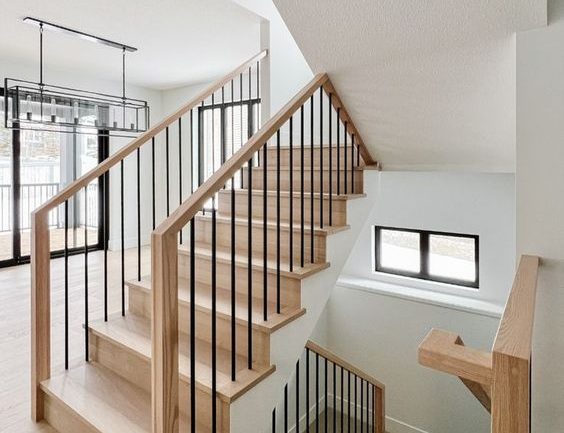 Horizontal wood railing is perfect for adding a unique twist to traditional vertical balusters. Your deck can look more distinctive and visually appealing with this modern design.
It is an ideal option for people trying to design a striking deck.
4. Geometric Design on Metal Railing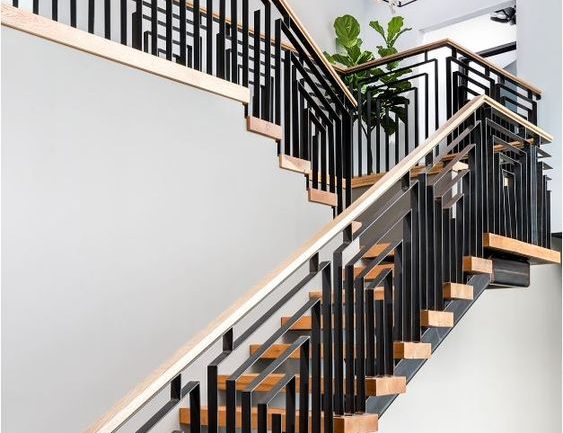 To create a statement piece, use the geometric design on a metal railing. These quirky patterns can be adjusted per your requirements and style to create a remarkable visual effect.
This kind of Railing is ideal for giving your deck flair and aesthetics.
5. LED Light Aluminium Railing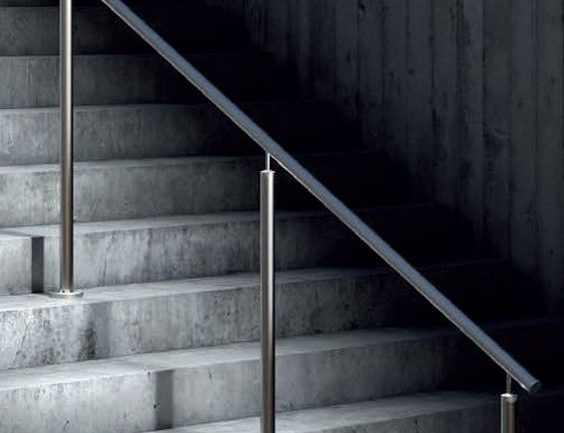 Aluminum rails with LED lights are in trend as they illuminate your deck and produce a warm atmosphere. Your deck can stand out during night parties with this fashionable combination.
These railings are ideal for cost-effective methods and modern aesthetics.
6. Wrought Iron Railing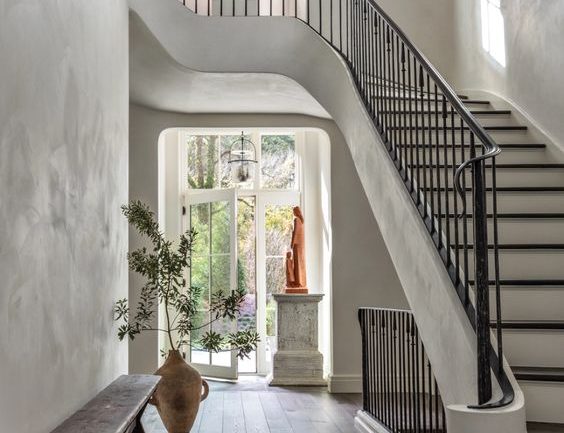 Wrought Iron railings can be decorated with elaborate scrollwork and other elements to create a sense of beauty and timelessness.They give your outdoor space a dash of style and refinement.
The elegant and classic appearance of these railings is a variety of architectural types.
7. Wood Post Cable Railing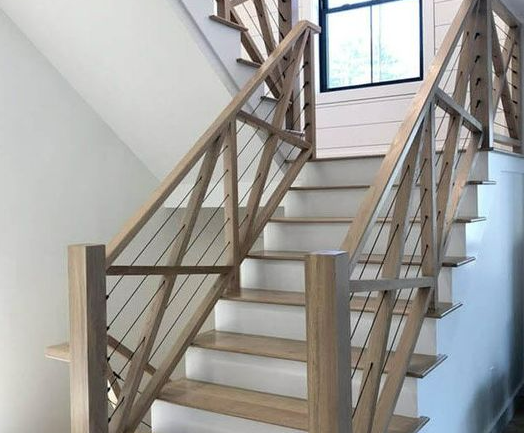 Using wood post steel cables, you can get the combination of the coziness of wood and the sleekness of cable railing.
This style gives your deck aesthetic appeal and warmth by fusing modern and natural elements in a balanced way. It is the perfect option for those who want a well-balanced outdoor space.
Also Read: 18 Timeless Mid Century Modern Dining Tables
8. Railing with Mesh Panel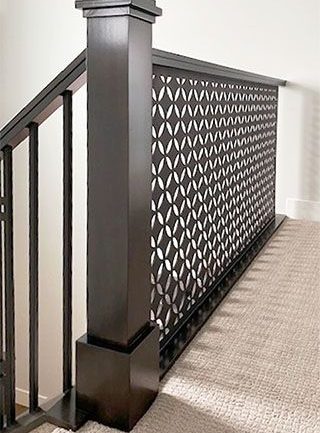 Mesh Panel Railing is an excellent option for industrial and modern aesthetics. It adds protection and safety while giving a contemporary and airy vibe.
It provides all the necessary detailing and eye-catching choices for an edgy deck design.
9. Use Vertical Metal Railing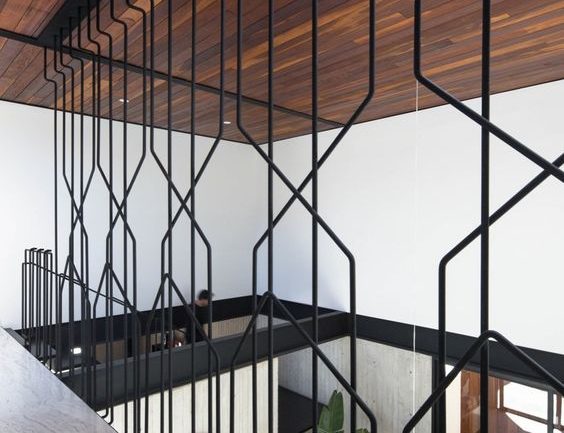 The simple and sleek style of vertical metal railing complements modern architecture and design. One can attain the ideal appearance by selecting metals, including aluminum and stainless steel.
This kind of Railing gives a modern touch with its streamlined and crisp lines.
10. Railing with Wooden Handrails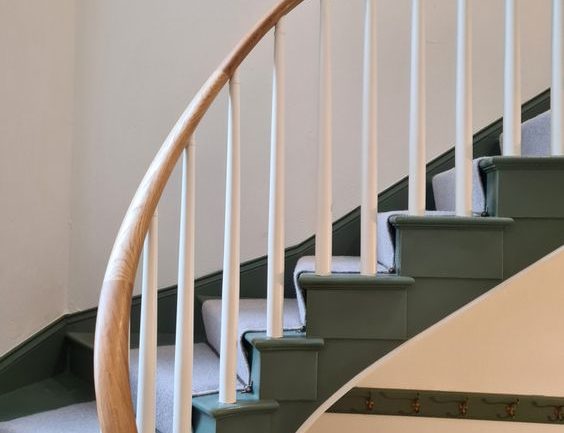 Combining wooden handrails and cable railing can get the ideal mix of rustic and modern aesthetics. The sleek stainless and warm wood contrast gives your deck lovely detailing.
It is an excellent option for people who value natural and contemporary features.
11. Metal and Wood Combination Railing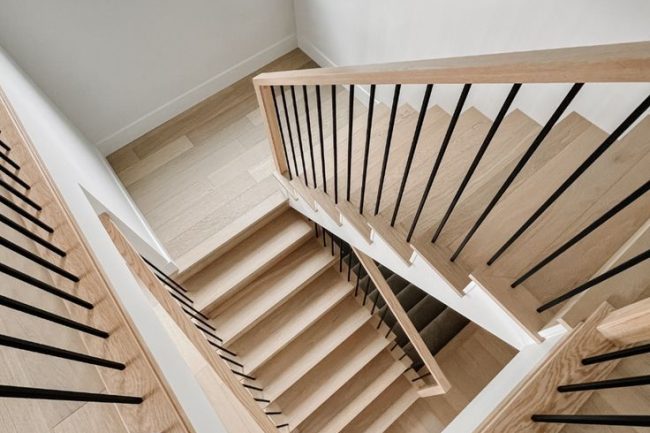 Create a deck that looks good and has a rustic charm of wood with the sleekness of metal. With the help of this Railing, your outdoor space gives textures and visual intrigue.
It also produces a strong contrast that improves the overall appeal of the outdoor space.
12. Railing Made with Tempered Glass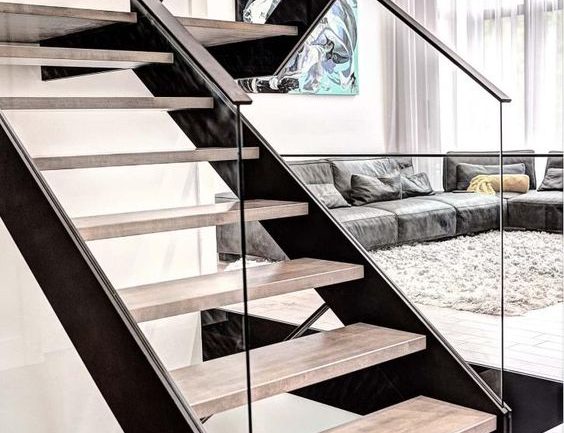 This kind of Railing is an excellent alternative if you're searching for a temporary and low-maintenance option. It gives you durability, clear vision, ease of cleaning, and durability.
It also provides a clean, modern appearance that is secure and useful.
13. Curved Railing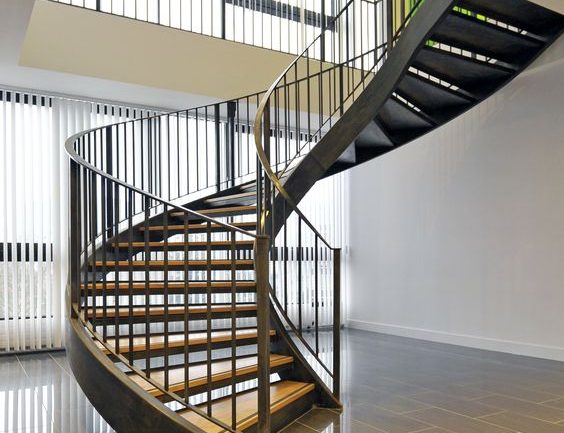 This Railing for deck ideas is a perfect option as it gives a sense of individuality. Whether constructed of wood or metal, it has a softer and more natural feel than others.
It also adds a rustic charm and artistic element to your outdoor space, making it more appealing and memorable.
14. Floating Metal Railing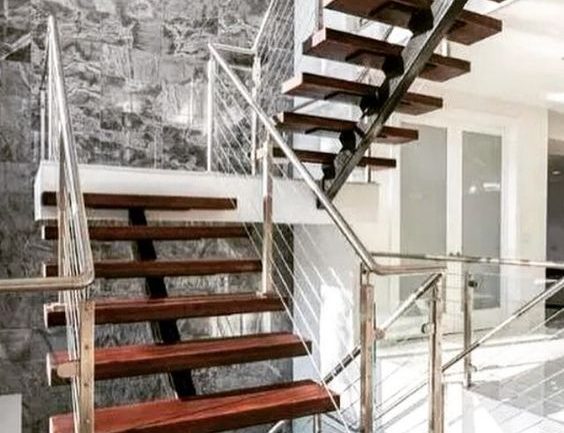 Metal rails firmly created to create an illusion on the deck are known as floating rails. They provide an airy appearance and contemporary look that makes the fence appear floating.
It also gives your outdoor space a unique and sophisticated environment.
See More: The Ultimate Allform Sofa Review: Make the Best Purchase
15. Consider Rope Railing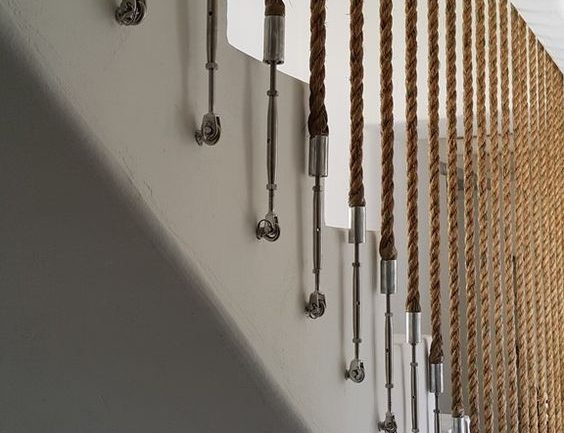 Rope railing gives your outdoor space a nautical and contemporary look. If you are looking for aesthetically pleasant and solid barriers that match your waterfront and coastal deck, use strong ropes like marine grade.
This type of deck idea railing is perfect for adding texture and a sense of adventure.
16. Railing with Lattice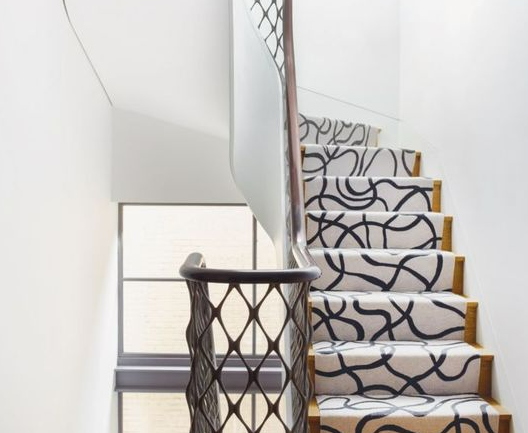 Lattice railing provides privacy and a dash of modern design. You can quickly adapt these to your aesthetic appeal by selecting from various materials like wood, vinyl, etc.
Lattice railings are valuable and appealing to the eyes, and this railing for deck idea is perfect.
17. Railings Made of Stainless Steel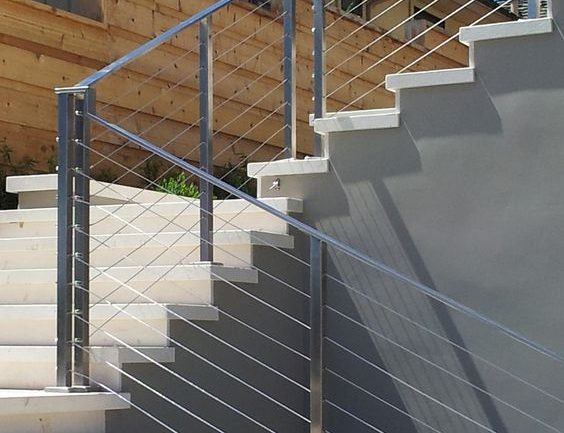 Stainless steel rod railings can give a room a sleek look and modern appearance. In addition to keeping your deck safe, these thin rods give it more openness and airiness.
These railings for decks are perfect as they are simple to use and give you a modern design.
18. Metal Slat Railing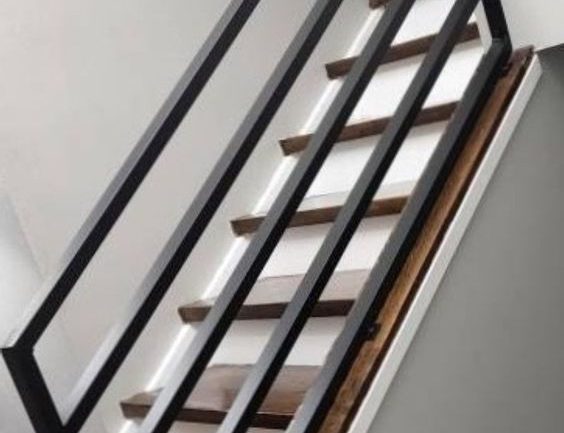 Metal Salt Railing with a horizontal design is the perfect kind of railing for the deck as it holds a modern industrial look. Its striking design and sleek lines stand out in your outdoor space.
For people who are looking for a deck railing that can stand out and offer a distinctive visual element, then it is perfect for them.
19. Use Metal Grid Railing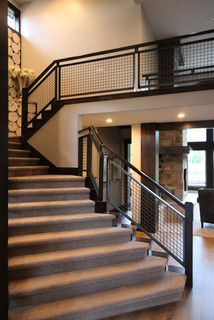 Metal grid railing gives a more contemporary look to your space, and railing for deck ideas is highly suitable. Their layout offers safety and security with a beautiful, elegant environment.
It also provides an innovative and attractive solution, making it perfect for users looking forward to contemporary style decks.
20. Combine Wood Handrails with Cable Railing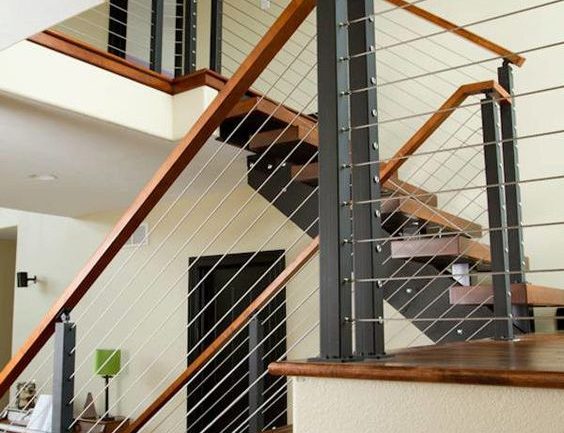 This combination of wood handrails and cable railing will create a modern and contemporary deck look. Cable rails are transparent, while wood handrails are elegant.
By choosing suitable materials, you can create your outdoor space warmer and more stylish. Just make sure to use a balance of natural components and modernism.
21. Vertical Panel Railing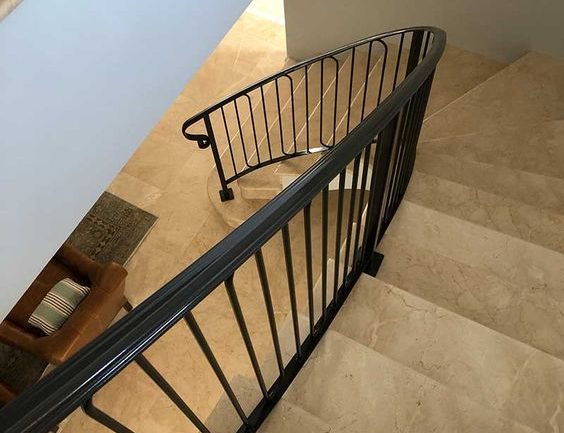 Vertical glass panel railing gives your space a more modern look. The vertical arrangement and distinctive touch offer your space clear views and beautiful surroundings.
These railing for desk ideas provides a contemporary look that can maximize both usability and aesthetics.
Related: 5 Stylish Wicker Patio Furniture to Glam Your Outdoor Space
22. Customised Metal Railing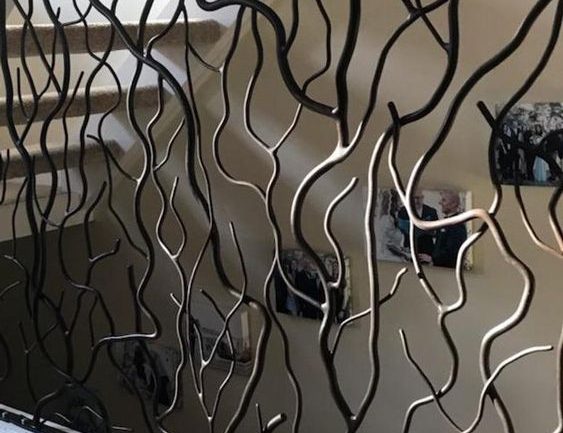 These types of railings are a great way to display your artistic side. You can make unique railings that are works of art with distinctive shapes and new designs.
With these kinds of railings, you can play around easily by using your imagination to make a striking artistic statement.
23. Bent Metal Railing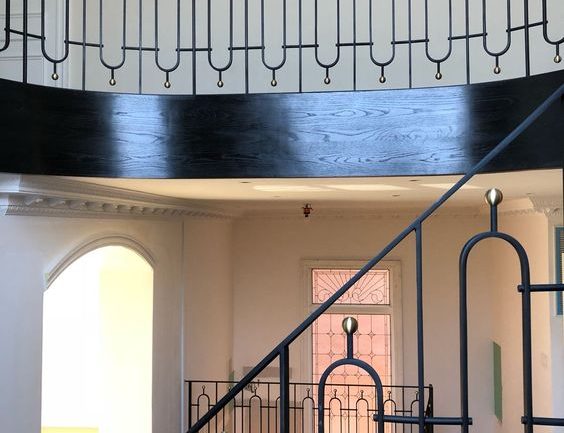 A bent metal railing or curved metal railing adds a sense of elegance and class to your outdoor space. These types of railings are aesthetically appealing and have slender lines and delicate curves.
These railing for deck ideas are ideal as they can elevate the overall look and design of the space bringing a feeling of elegance.
24. Use a Railing Made of Bamboo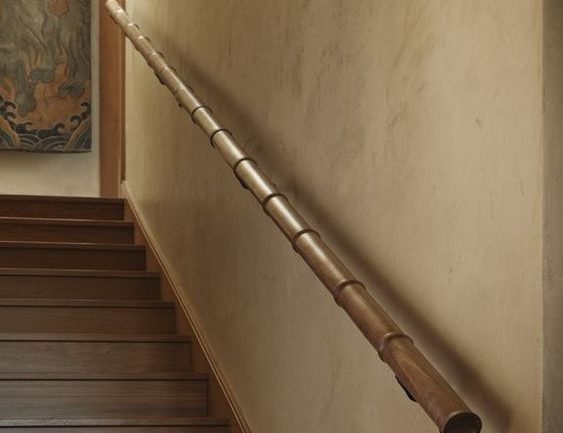 Currently, bamboo is a stylish and environmentally friendly choice of material for deck railing. Railing like these gives your outdoor space a sustainable design made with natural elements and has a zen feel to it.
People who love nature can ideally use these railings for deck ideas.
25. Fusion of Stone Post and Cable Railing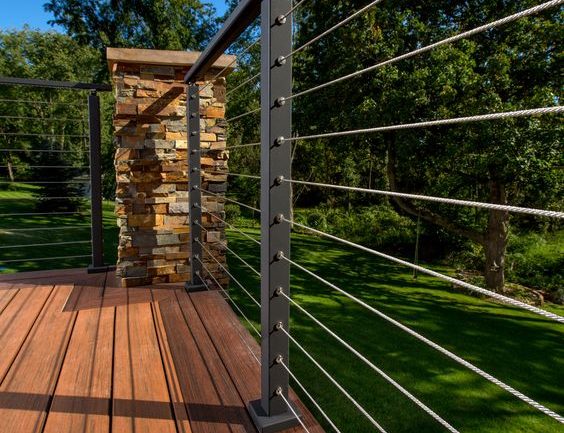 Combining these two things results in a luxurious and contemporary deck design. The contrast of the natural stone gives a solid visual effect; meanwhile, the stainless steel gives it a chic look.
You can quickly transform your outdoor space by adding stone posts and cable railing.
You can start your journey to transform your deck into a modern paradise that is both useful and aesthetically pleasing by using these 25 railings for deck ideas.
Enjoy the process and let your creativity shine while constructing the deck railing.
Conclusion
All in all, deck railings are an essential part of designing while creating a contemporary outdoor space that is secure and aesthetically beautiful. Several features can fit your preferences and taste in styling.
Whether you like the transparency of glass, the coziness of wood, or the attractiveness of metal, there are countless options.
Make sure to consider your preferences, architectural style, and surrounding areas. Do not hesitate to experiment!
Try and think outside the box; keep in mind that a well-designed deck railing improves the practicality and look of the outdoor space. It should create an environment suitable for you, your family, and your friends.
So decide on a deck style from these and start re-creating your space. So what are you still waiting for?
Let your inner creativity come out and pick the right deck railing for your beautiful home that oozes your style, comfort, and preferences.
Frequently Asked Questions
Does Deck Railing Require Safety Purposes?
Absolutely Yes! If your deck is high, deck railings are extremely important. They help with unintentional falls and offer safety and space for you, your family, and your friends.
Your deck railing should adhere to particular space and height restrictions created by the building rules to protect public safety.
Do We Require a Professional to Set the Deck Railings?
It is advisable to get help from professionals while settling the deck railing so that if you're unaware of building codes or appropriate abilities, they can help you.
Some designers and homeowners with carpentry knowledge decide to install the deck railing themselves.
What Type of Materials Can Be Used for Deck Railings?
Several materials can be used to create deck railings, each with its own benefits and visual appeal. Some common examples of such materials are wood, metal, glass, etc.
The choice of material you pick should depend on budget, style, maintenance, and durability.
How Can We Maintain Deck Railings for Long-Term Care?
Deck railing may require cleaning and maintenance depending on their materials. To prevent sun damage and rot, you must regularly care for wood railings.
Daily cleaning can also be an option to eliminate dirt from your space. Make sure you use a proper glass cleaner to retain its transparency. Stick to your manufacturer's guidelines; this is best
Can We Customise the Deck Railing Design to Our Choice?
Yes, we can easily customize deck railings as per our choice, as there are many options available in the market, including various patterns, colors, and types of customization available.
A professional railing installer can help you pick the best choice for your room's design.
Check This Next: 13 Trendy Curved Sofas to Transform Your Living Space in 2023