Ottoman brings comfort, function, and style to your living room, and that is why they are now very widely used as coffee tables. They are one of the most exceptionally versatile furniture pieces you can add to your living room. An ottoman serves as extra seating, comes with storage space, and works as a table to set coffee and snacks for your guests.
When you place an ottoman in the center of your living room, it ties up your whole interior to make it look complete. They are fashionable trendy and look perfect in your modern-style urban homes.
In that case, we have curated a collection of 13 stylish ottoman coffee tables for your living room, which may take your designing game to the next level.
Top Stylish Ottoman Coffee Tables for Your Living Room
1. Bon Pouf – The Cube Version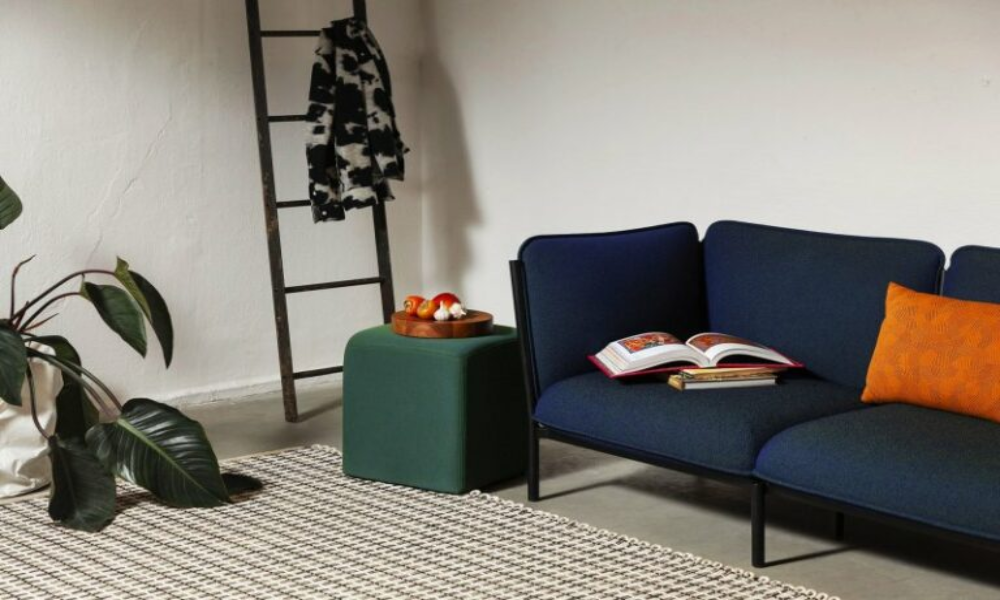 A Bon Pouf cube looks really cute in your living room. It can be used as an extra seat or as a coffee table. They come in various sizes and patterns and work as a great companion for your sofa. You can place it in the center or as a side coffee table at the end of the sofa.
You can even group up several poufs in the middle of the living room instead of a typical coffee table, which then can be pulled up for sitting or to serve several trays at once. These compact poufs come in round shapes and also have a removable top for storage.
2. Grand Leather Ottoman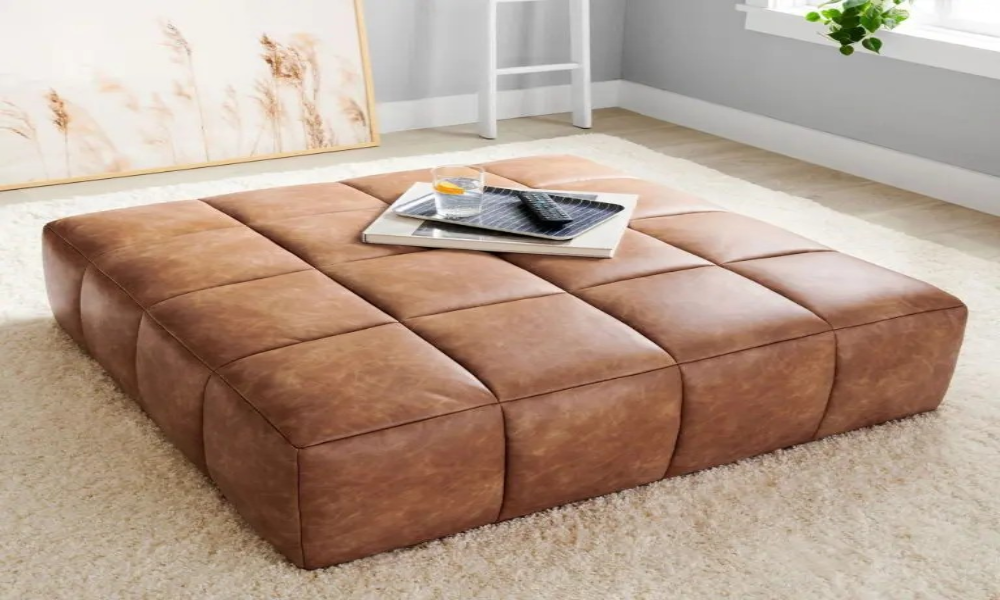 A grand leather ottoman with a fine and smooth finish looks inviting and sophisticated in your living room. Durable faux leather is very much suitable for your regular home use, but you can get an ottoman customized in the fabric of your choice.
This is perfect for sitting and relaxing, storing your stuff, or serving your drinks and snacks in the living room. The storage especially comes in handy to store your magazines, remotes, board games, and whatnot. The big size is perfect for a large sitting area and makes it look warm and comfortable.
Similar Post: 18 Timeless Mid Century Modern Dining Tables
3. Round Cocktail Ottoman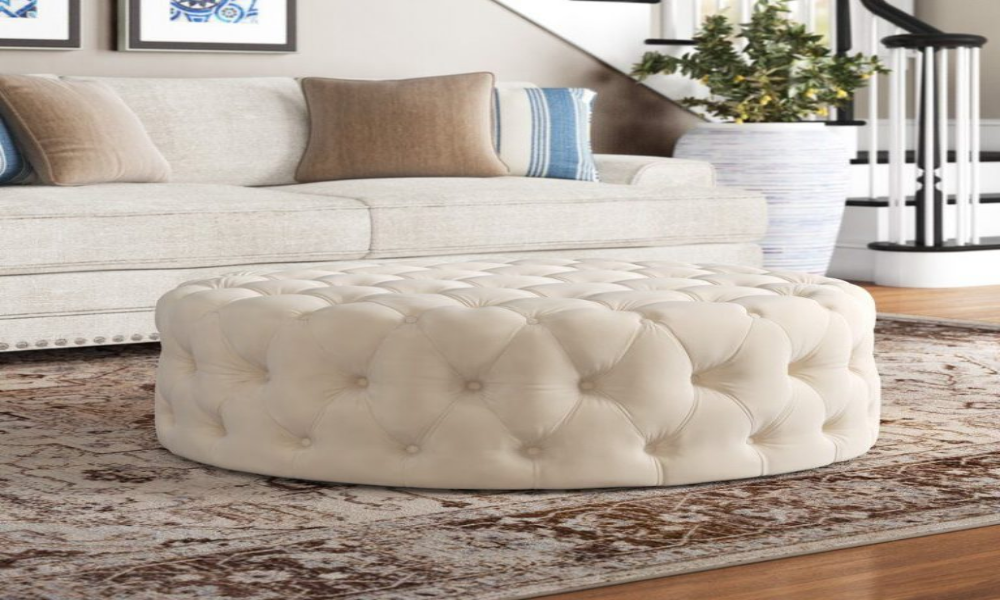 Round ottomans look like round coffee tables; they look the best in any setting and make the living room more inviting and cozy. This round white ottoman looks very elegant and classy to be placed in any living room against a sofa or an L-shaped sectional.
The buttoned-up tufted top is not flat, so make sure to use trays while serving snacks and drinks. You can get these in any color with a fabric of your choice. Pair it with a patterned carpet to create a complete look.
4. Printed Fabric Ottoman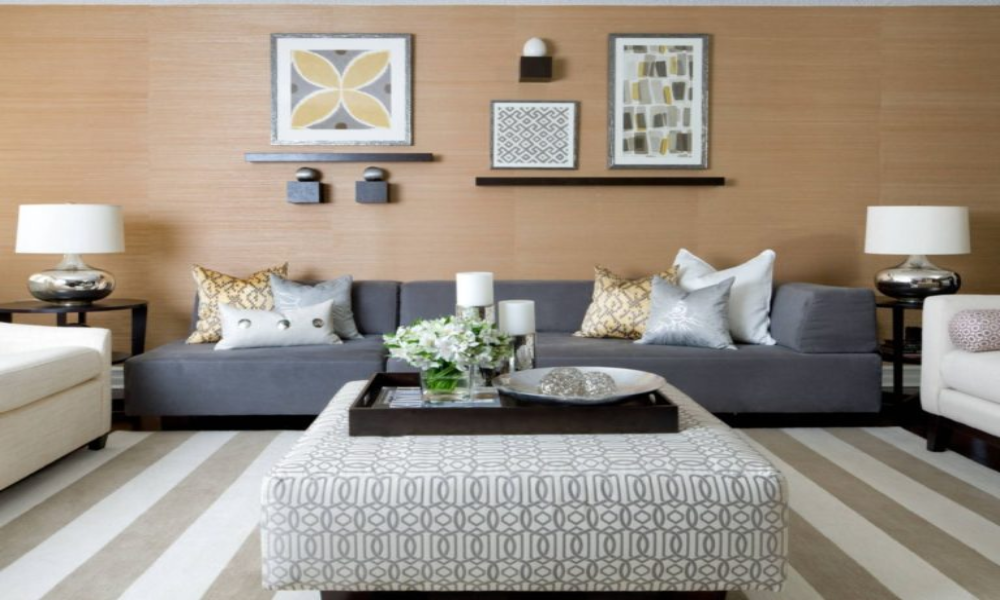 Usually, ottomans come in one color and never with printed fabric, but now, the beautiful print fabric, is so much in trend. The color and patterns bring a pop of color and fun to your living room.
You can coordinate the prints with your curtains or your sofa sitting or go bold with a beautiful patterned ottoman fabric to make your coffee table a center of attention by making it pop. This is a very trendy idea and is something different from the same old boring uni-colored ottomans.
5. A Woven Designed Ottoman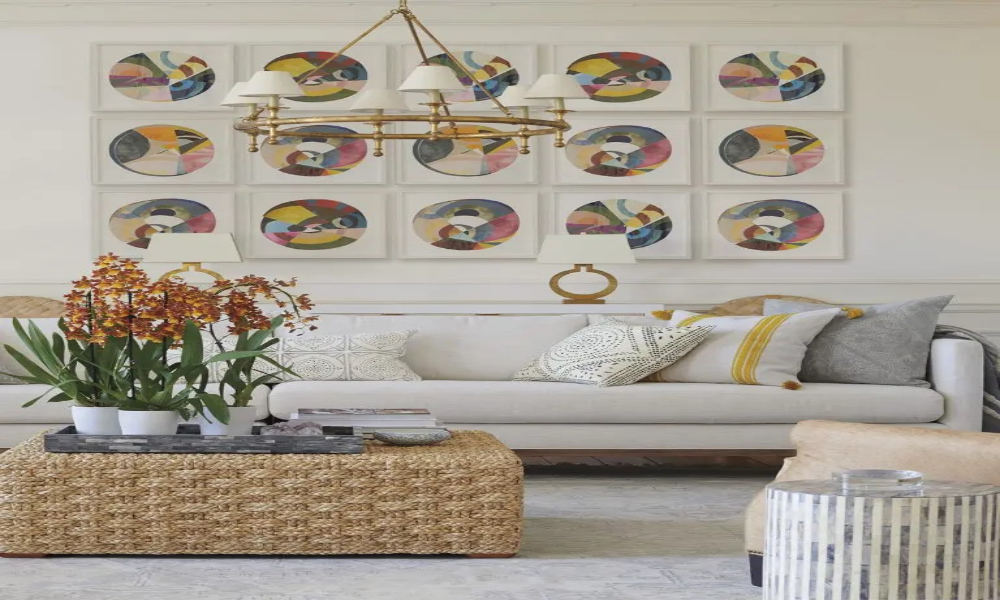 If you are designing a bohemian or beach-themed living room to keep the vibe breezy and cool around your space, a woven designed ottoman is a perfect fit.
The hand-braided texture and wooden frame give it a very adorable, laid-back sophistication. You can incorporate these ottomans in your living room of any shape and size.
They are light in weight and usually not that sturdy; if you want something to sit on, make sure it has a solid wooden structure beneath. These are so much in trend for contemporary-styled homes, and you can get them from your local handicraft market, too.
Also Read: 13 Best and Unique Drop Leaf Tables for The Year 2023
6. A Contemporary Ottoman Coffee Table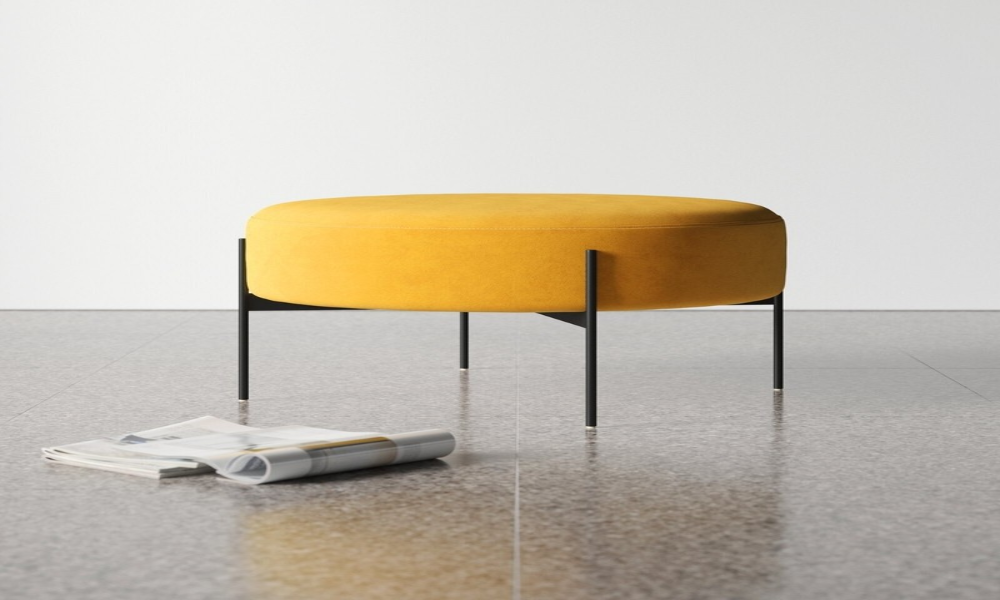 A contemporary ottoman does not look bulky and yet, is very stylish. They can be built of metal or wooden frames and do not take up a lot of space.
When you place this ottoman coffee table in your living room, it looks very minimalistic and brings a very mid-century modern vibe to the space, which makes it a perfect fit for urban homes.
You can imagine yourself having a nice cup of coffee by yourself or with a friend on this ottoman. It is compact, sweet, very easy to move, and does the job right.
7. Ottoman with Built-In Tray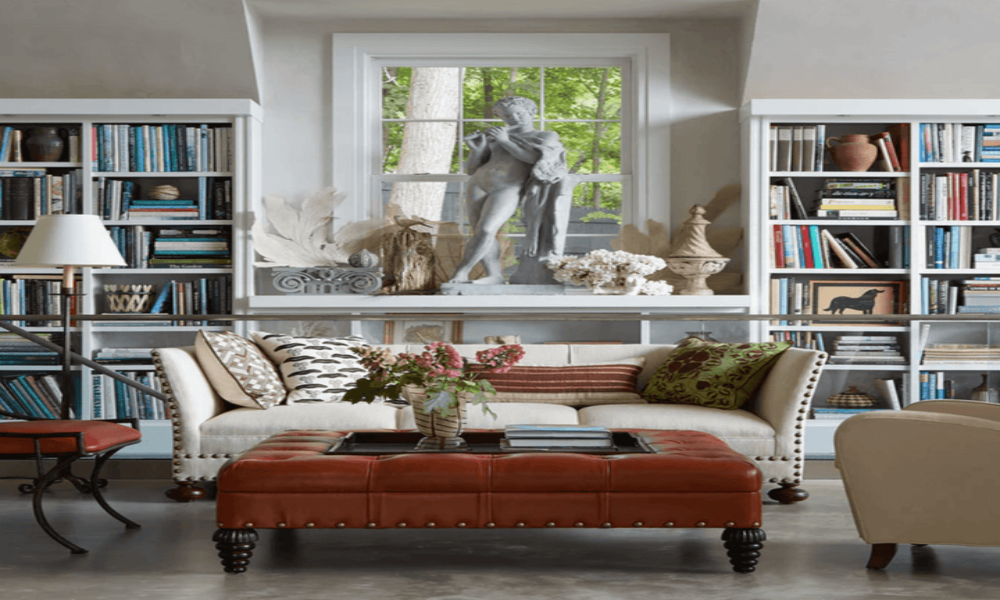 Ottomans looks really good as a coffee table, but sometimes they are not as comfortable to serve drinks and snack on, and that is where Ottomans with built-in tray.
It gives a look of plushy comfort to your living room while also being functional with the tray. Detailed with buttoned tufted upholstery with French trim and handcrafted wooden feet, this ottoman looks very aesthetically pleasing in your living room.
You can use the tray not just to serve but also to decorate your pretty vase or an art piece. In some ottomans, this tray also opens up to a storage box.
8. Leather Sectional Ottoman Coffee Table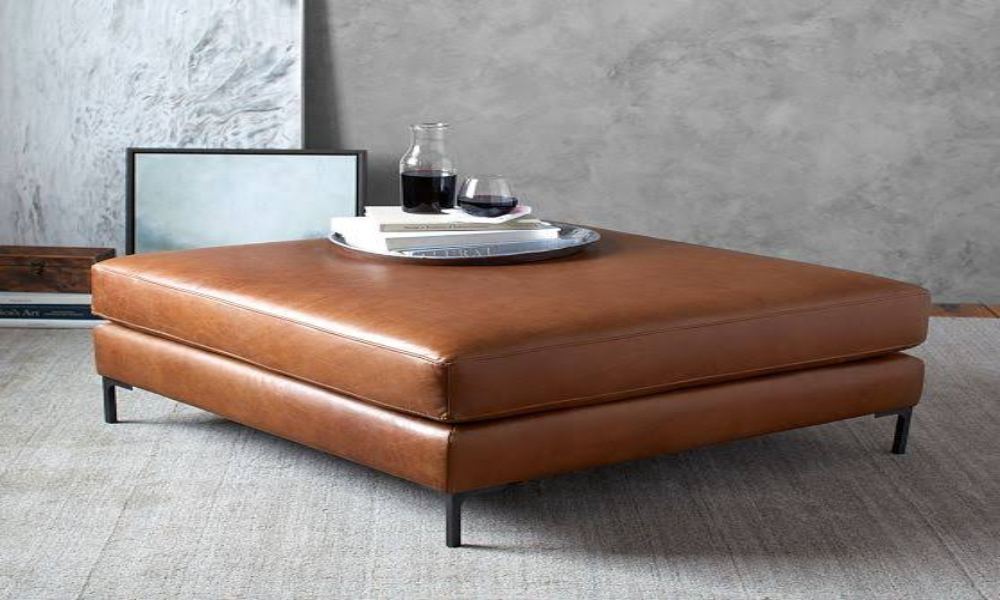 This sectional ottoman coffee table is a perfect combination of contemporary and approachable. It looks classic and versatile enough to go along with any home decor theme or style.
This ottoman is incredibly comfortable, making your living room warm and inviting. This is a piece to make a style statement with its bronzed legs and sleek design.
Though it is big, its presence doesn't feel overwhelming and crowded in your living space. The solid build of this sectional ottoman makes it a perfect place to lounge on or to serve your party platter for your guests.
See More: 22 Stunning Extendable Dining Table Designs for Every Home
9. Vintage Style Ottoman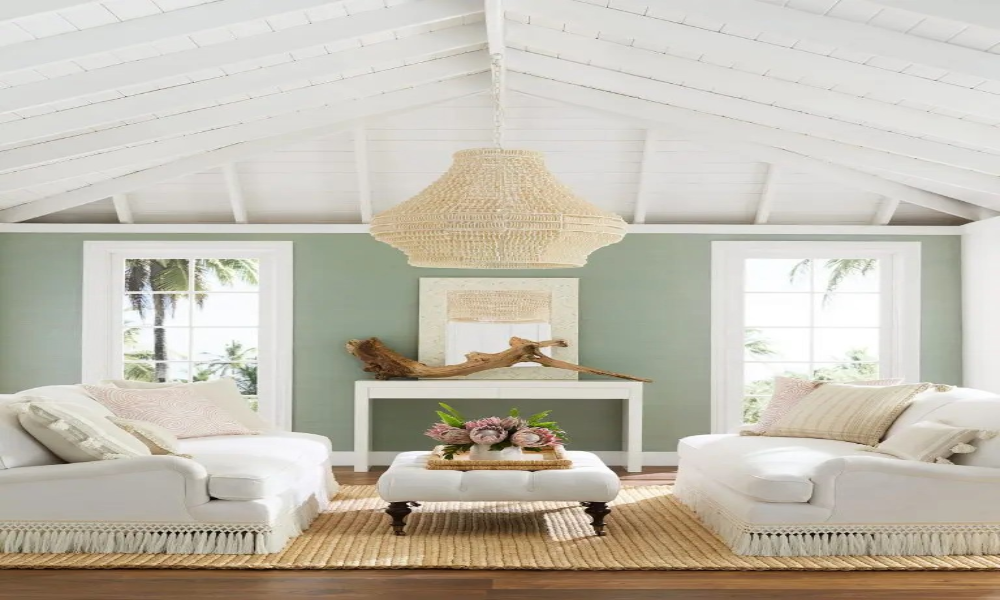 If you want to bring luxury to your living room, a Victorian-style vintage ottoman is for you. This ottoman features a beautiful silhouette and the finest craftsmanship that makes it look like a piece of art.
The wooden crafted legs and tufted button top gives a very classy vibe and upscales your living room atmosphere. The best thing is this ottoman comes with sliding wheels, which makes it very easy to move around your house, even on carpets and hardwood floors.
The rectangular formation of this ottoman also works best as a coffee table because of its width along the side sitting.
10. Lift the Top Ottoman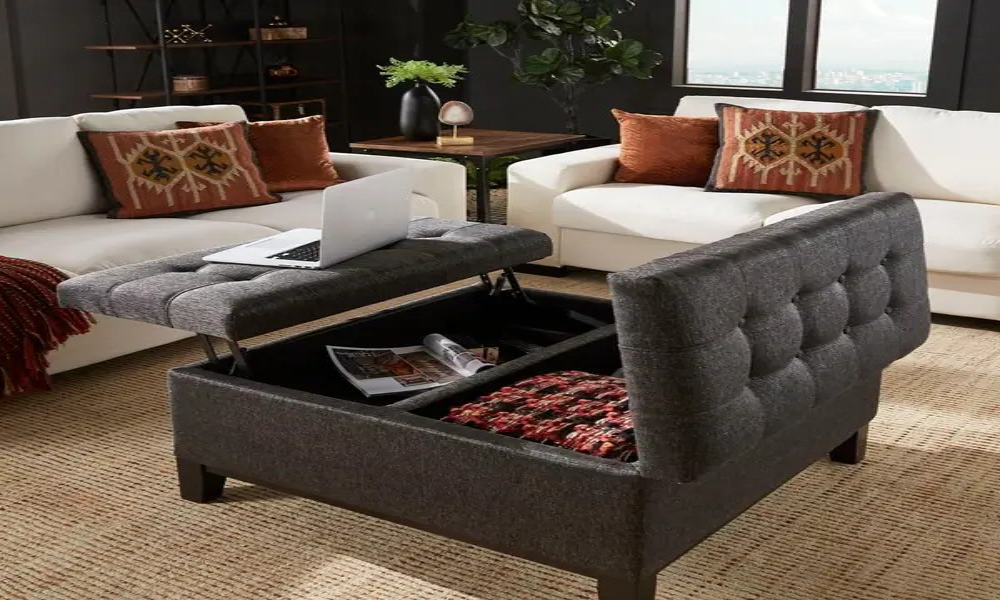 This versatile ottoman comes with a lift-up top that opens up to a full-sized storage compartment. It looks like just a regular ottoman but is full of surprises.
These lifted top ottomans are so trendy and very much in demand because these lifted tops are widely used as a work table or food serving table. The tops are also very soft with foam that feels good to work on.
The storage compartments are big enough to accommodate your extra pillows and throw blankets. This multifunctional piece of furniture works smoothly with a very simple mechanism.
11. Nesting Ottoman Tables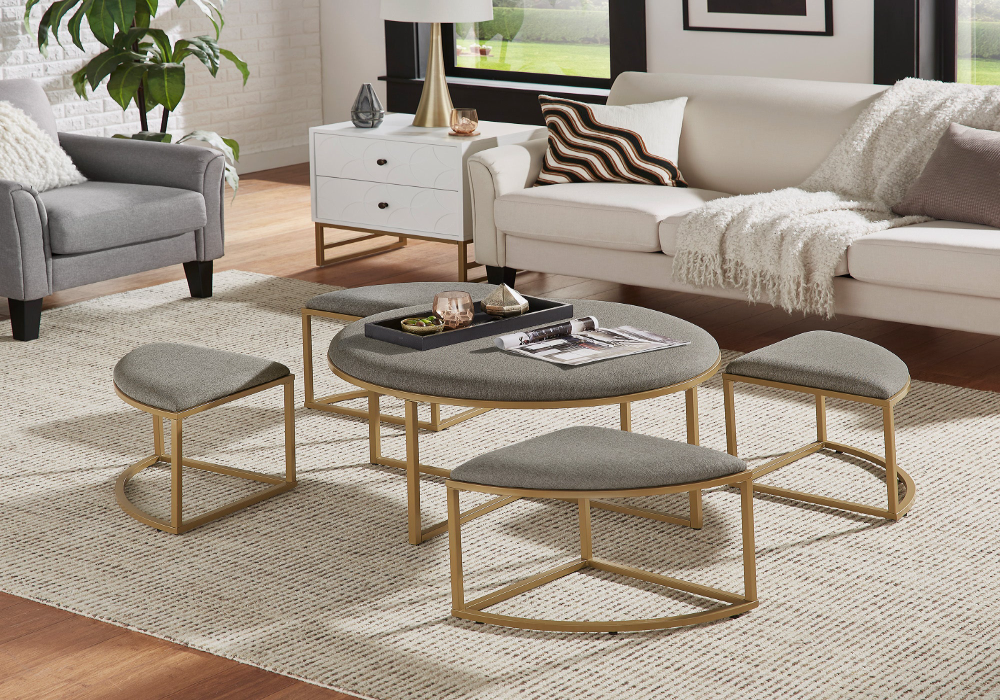 A nesting ottoman coffee table comes with two or four smaller stool ottoman tables that can be used separately. This multifunctional coffee table brings so much versatility to your everyday coffee table.
The nesting stools are designed in a sleek, modern way with metal legs that provide stability and glam. This table looks equally gorgeous when put together or when used individually.
Related: 10 Amazing Outdoor Couch and Sofa Sets to Try in 2023
The smaller ottomans can be used as extra seating when guests come over or when everyone needs to assemble around the center table while playing board games. Nesting ottomans comes in two, three pieces, or five pieces.
12. Tufted Square Ottoman with Storage Shelf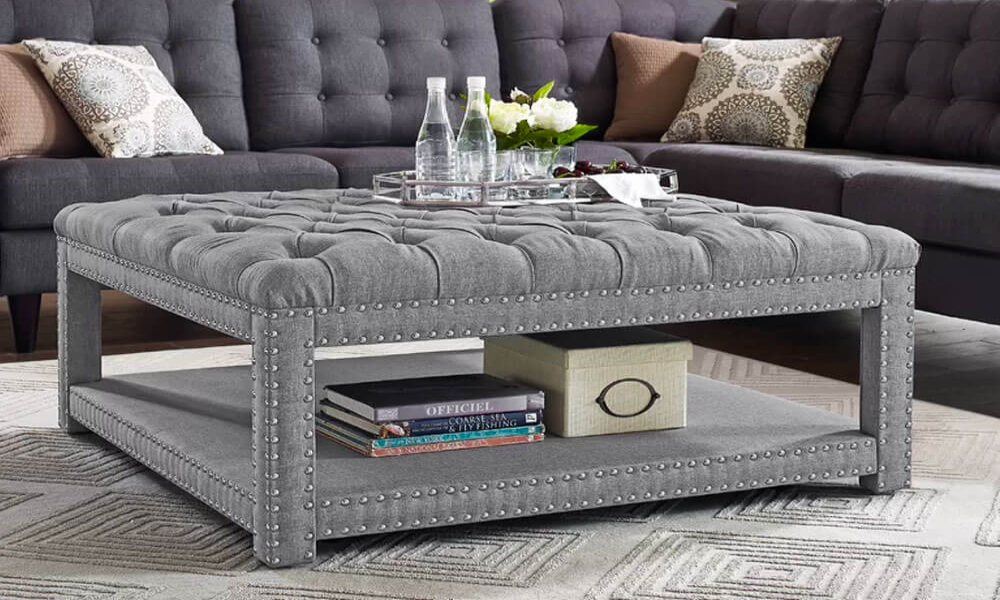 A tufted square ottoman gives a beautiful structure to your living room by sitting solidly in its center. A plush foam surface covered in sleek polyester, which is tufted in a delightful diamond pattern, makes this ottoman look gorgeous.
It is big enough to accommodate two people or your cocktail trays, coffees, and board games. The bottom shelf is perfect for storing your art decor to put your baskets filled with magazines.
Though you can get these in many colors, This beige-colored one goes very well with most living room designs by adding a flair of fineness to it.
13. Ottoman with a Wooden Frame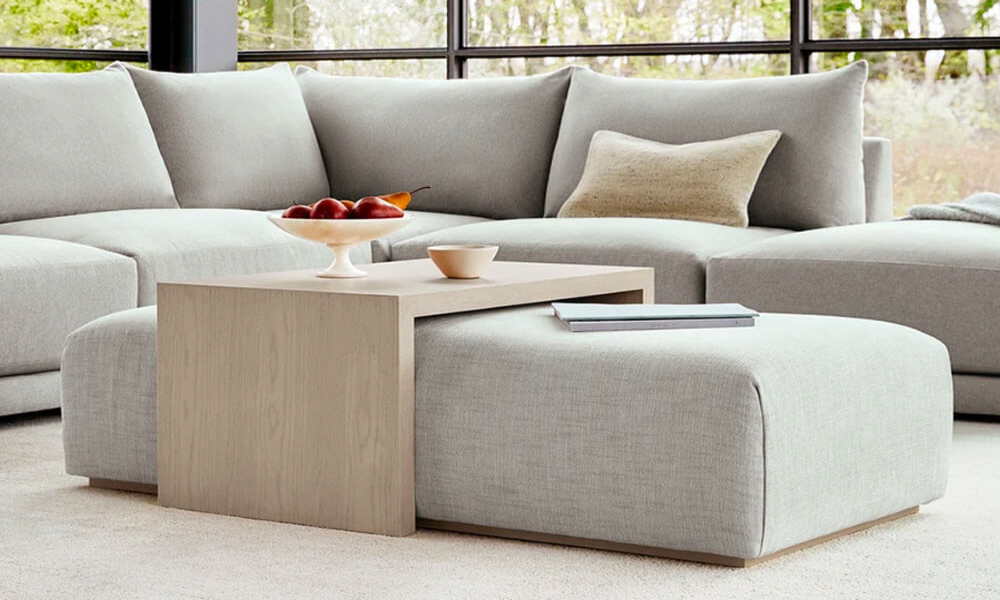 An ottoman designed with a movable wooden frame is both functional and stylish. This is a creative concept where you get the best of both worlds: a solid wooden surface and a plushy ottoman top.
This is a solid piece that is long-lasting due to its better construction. If storage is not a concern for you, this ottoman coffee table is the best option. This ottoman gives a flair of modern elegance to your living room and is quite different from the old-designed ones.
The best thing is this sturdy surface can be used to serve coffee and cocktails without worrying about spilling things up.
How to Choose a Perfect Ottoman for Your Living Room?
When picking an ottoman coffee table for your living room, first select the size and shape you want to go with. There is no ideal size or shape for an ottoman; it highly depends on the space you have in your living room, the purpose, and the look you want to create.
It is recommended to keep one and a half to two feet of clearance space on all sides of the ottoman to let you move around through the room, so select a shape and size accordingly.
Conclusion
All in all, Ottoman coffee tables tie up the look and design of your living room. It looks very comfortable and yet very elegant and sophisticated, which is a rare combination.
Get an ottoman that matches your style and the theme of your living room because the options are limitless, and there are no rules to be followed while designing your living space.
We hope this beautiful collection of 13 ottoman coffee tables will help you transform your living space. Each of these pieces is unique and comes with its distinctive qualities.
Pick your preference of shape, size, and style, and you will be able to select that perfect ottoman coffee table for your living room. An ottoman coffee table is a living room staple; get it now to transform your space!
Check This Next: 10 Stylish and Functional Couch with Storage in 2023