Did you hear the endless talk about the Sherwin-Williams Agreeable Gray? The paint has won a million hearts for its soft and charismatic shade. The beautiful warm tone of neutral grey is an excellent paint that helps bring Pinterest-worthy neutral and minimalist interiors to life.
Therefore, if you want to give your home a fresh, neutral makeover, SW 7029 might be the paint for you. It has the reputation of being the best greige, which transforms any interior with its warm undertones. Well, there is much more to uncover about the beauty of this color, as it is not leaving us anywhere soon.
So, let's dive deep into the allure of the SW Agreeable Gray paint that screams elegance!
What Makes Agreeable Gray a Popular Paint in 2023?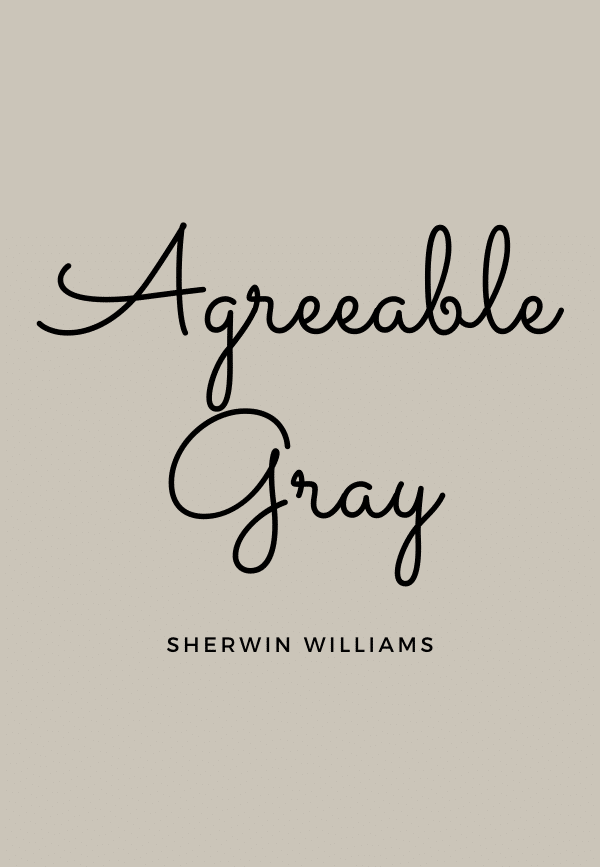 The agreeable gray is a warm-toned paint finding its roots in warm beige. The former hit, true grey paint that was mostly cool-toned, contributed to making a room look more spacious.
However, changing times have revealed an increasing preference for warm, rustic, and relaxed-cozy interiors. Ever since, the Sherwin-Williams Agreeable Gray has gained popularity, which continues to this day.
The SW shade of warm-toned grey is exceptional. This paint breaks the monotony of a white color that washes away the depth and decoration of any room.
The SW 7029 is versatile and complements a variety of interior decorations that were impossible with cold grey paints. Its compatibility with natural and artificial lights also increases popularity, even in 2023.
Similar Post: A Complete Review of Repose Gray Sherwin Williams
What is the Undertone of Sherwin William Agreeable Gray Paint?
Irrespective of their cool or warm base, grey paints have three undertones. These three are blue, green, and purple. It is necessary to note that these undertones will reflect under the correct lighting in the case of every grey paint.
Sherwin Williams Agreeable Gray is the perfect neutral grey shade because it retains the best of both cool and warm worlds. Therefore, we can conclude that this warm color will reflect cooler undertones in certain lighting.
Shall We Consider SW7029 as Greige?
The term Greige is used for a grey shade that inclines towards warm beige. As the SW7029 also bends towards a warm beige, it is the most loved greige shade. The versatility of this paint and perfectly balanced undertones successfully add elegance and neutrality to any interior.
Is SW7029 a Warm Color or Cool Color?
Unlike other cool-toned grey paints, the agreeable gray's inclination towards beige makes it a warm shade. However, when a room glows up with cool lights, the warmth of SW7029 tends to disappear. That is when the cool undertones peek out from an otherwise warm grey.
What is the Light Reflectance Value of SW Agreeable Gray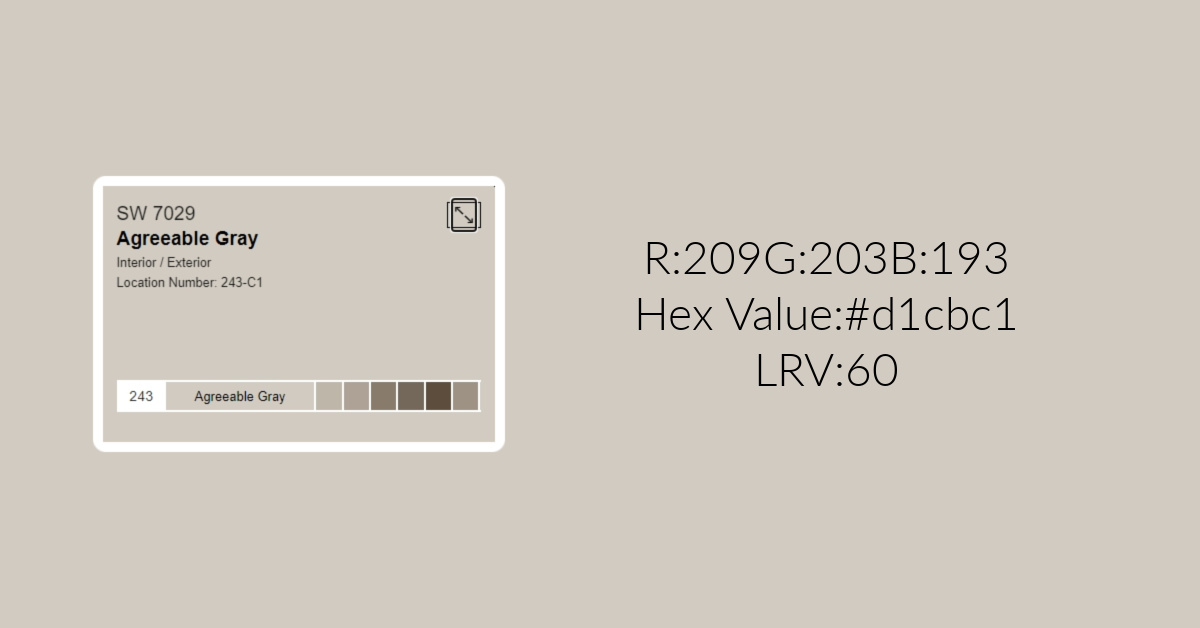 The Light Reflectance Value, or LRV, is the amount of light reflected from an Agreeable Gray painted wall surface. Professional designers often use LRV to check the lightness or darkness of paint. You can check the LRV of any color on the backside of an AG paint chip card.
In this case, the light-reflective factor of SW 7029 is 60. The scale of LRV ranges from zero to one hundred. On this scale, zero means black, and 100 means white. Hence, agreeable grey at 60 is predominantly a light color. An LRV of 60 is what makes SW 7029 the most sensible paint for residential rooms.
Also Read: A Complete Review of Sherwin Williams Modern Gray Paint Color
How Does SW7029 Gray Behave in Different Room Lighting?
A very common challenge that most people encounter is the change of shade after painting the interior of a room. For example, the swatch of SW7029 on the color card looks different from the color on the freshly AG-painted walls of your bedroom. Lighting is the contributing factor in such scenarios.
Therefore, it is better to be aware of how lighting affects the paint color of a room.
1. Northward Positioned Room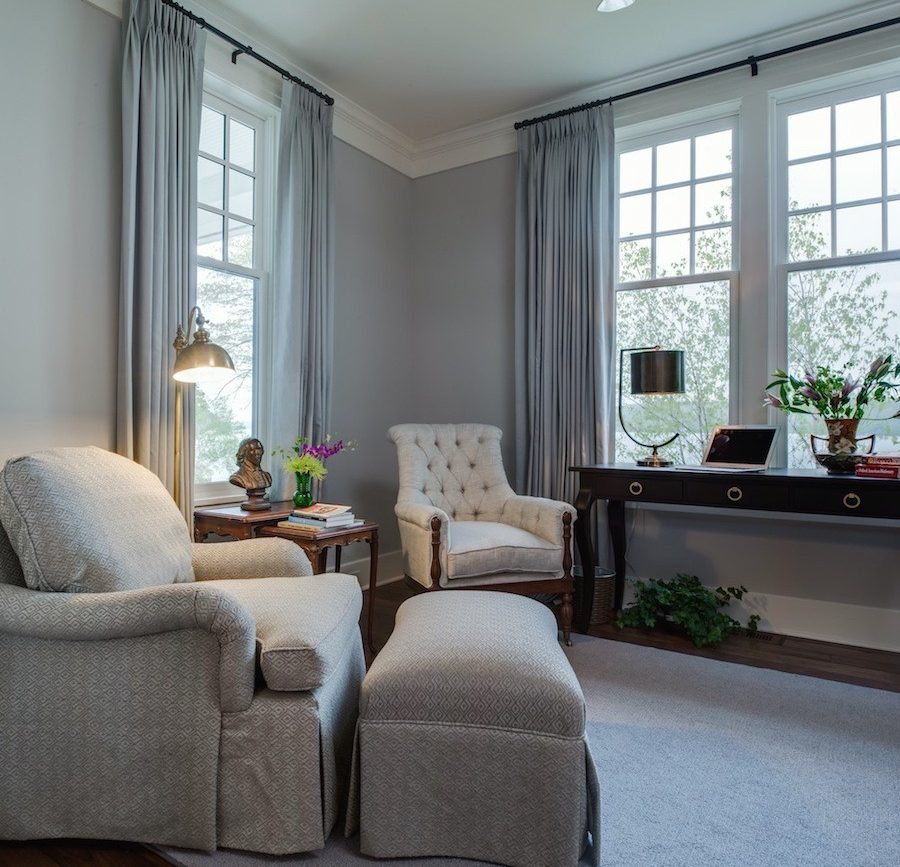 Any north-facing room is likely to have less natural light throughout the day. Besides, the natural light adds a cool tone or blueish effect. Henceforth, the softness charm, and warmth of the Agreeable Gray will appear muted and dull.
The paint often loses its elegance in a north-facing room. The solution is to color the north-facing rooms with dark paints that embrace the cool-tone lighting.
2. Southward Positioned Room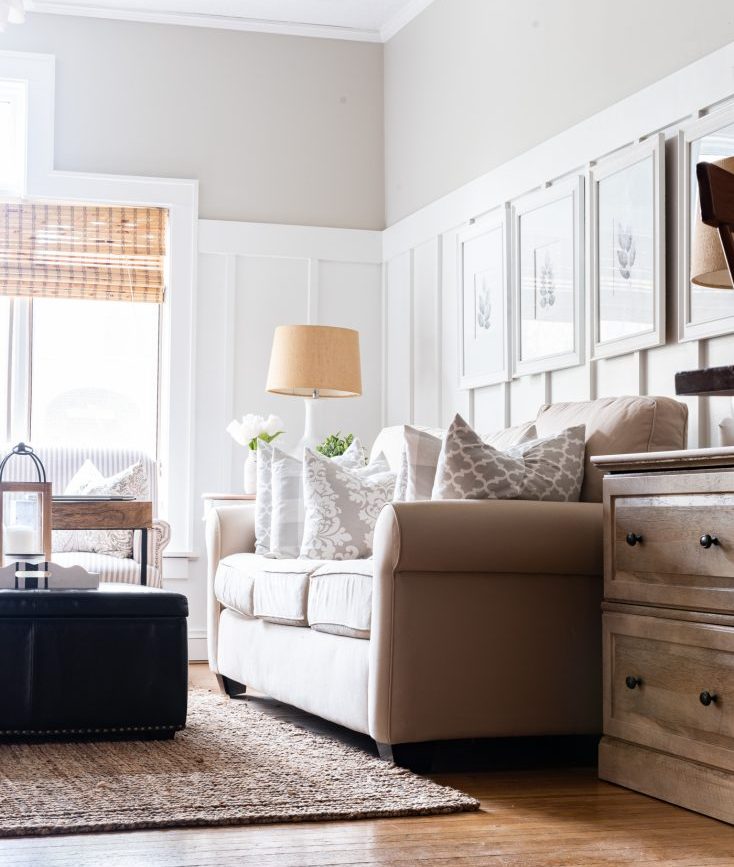 Southward-positioned rooms are most interior designers' favorites. The reason is the abundance of bright light throughout the day. Soft and warm tone paints like Sherwin Williams Agreeable Grey look brighter and glow beautifully in south-facing rooms.
Darker colors also intensify due to the warmth of the natural light in the interiors. Therefore, we can conclude that south-facing rooms enhance cool and warm undertones equally.
3. Eastward Positioned Room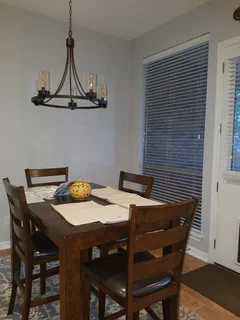 The behavior of a warm tone soft greige like the AG in the eastward positioned room is similar to that of the north-facing room. The fact that an eastward room lacks the warmth of natural light, SW7029 looks dull and faded.
The overall vibe of a room intensifies with creative and complementary decorations and furnishings. The innovative color play on decorative accessories also boosts the otherwise faded paint.
4. Westward Positioned Room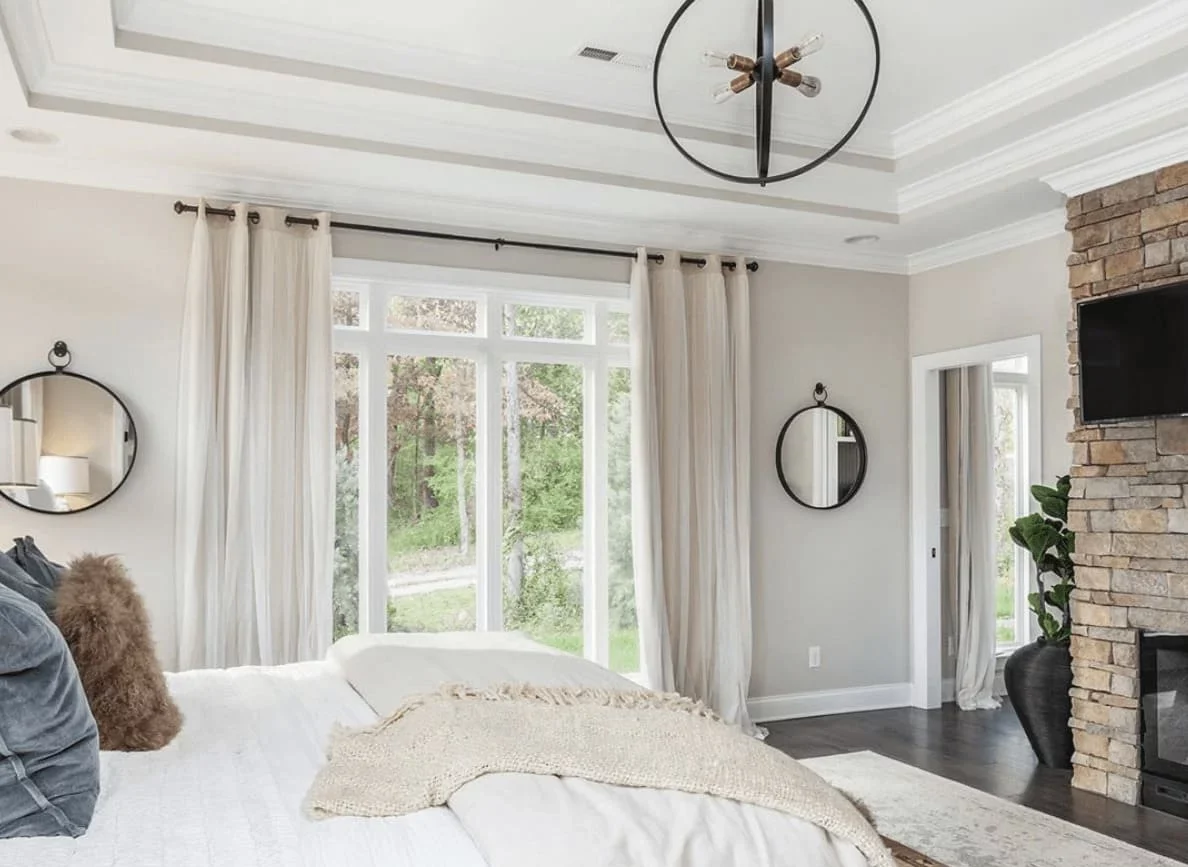 Westward-facing rooms experience a change of natural light throughout the day. During the morning, the sunlight feels blueish or cooler. However, as the day unfolds, the light turns warmer in the afternoons and early evenings in a west-facing room.
You can expect the transition of the paint along with the changes in natural light. As the sunlight is glowing yellow and orange during midday, warm colors like the SW7029 shine their best in respective hours.
As natural light plays its part in changing the shades of Agreeable Grey, there are a few other contributing factors.
See More: The Ultimate Review of Sherwin Williams Repose Gray
What Can I Paint with The SW 7029?
1. Living Room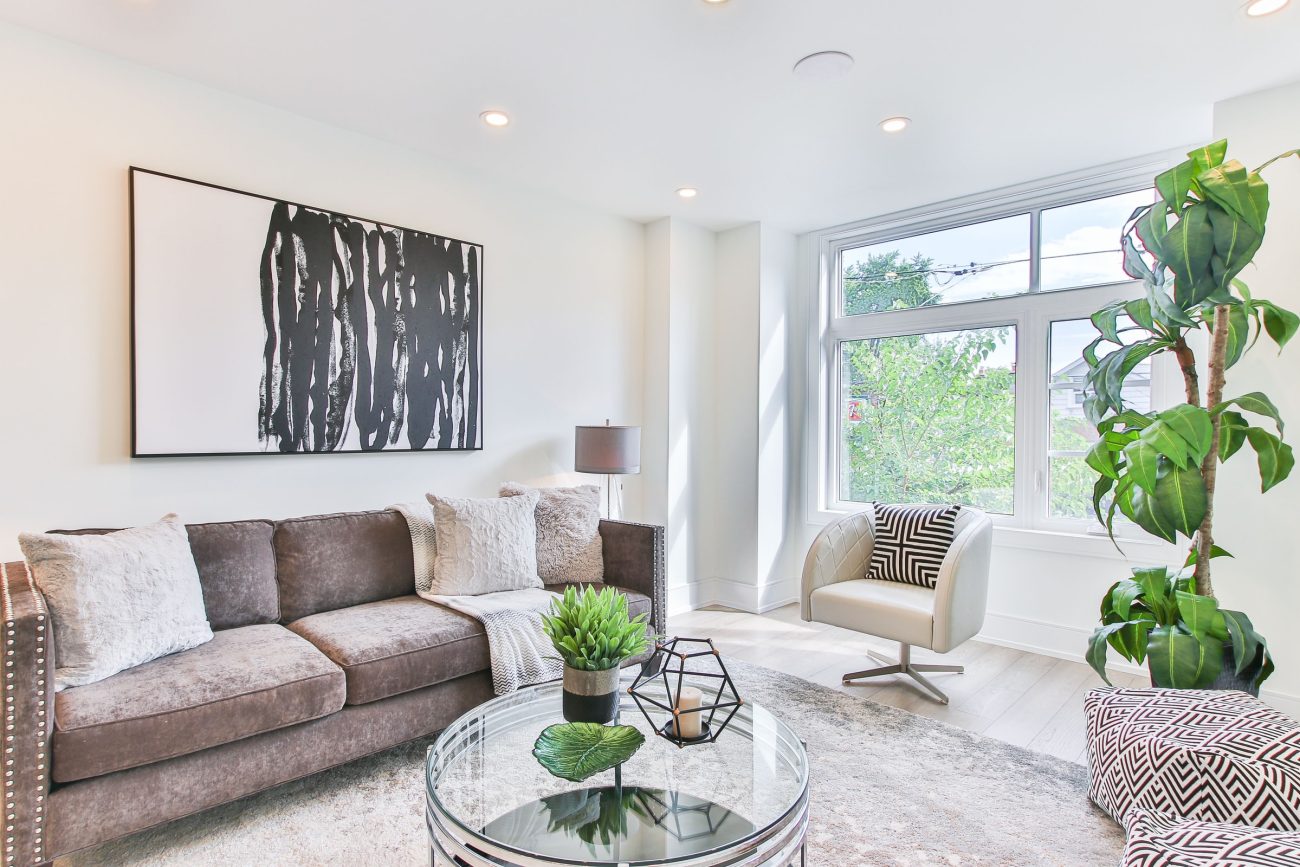 As mentioned earlier, the Sherwin Williams Agreeable Gray is a perfectly soft, warm greige. SW 7029 thus enhances the living room area with warmth and a welcoming vibe, unlike other cool grey paints. Decorating the living space with warm lighting increases the warmth of this shade.
2. Bathroom Interiors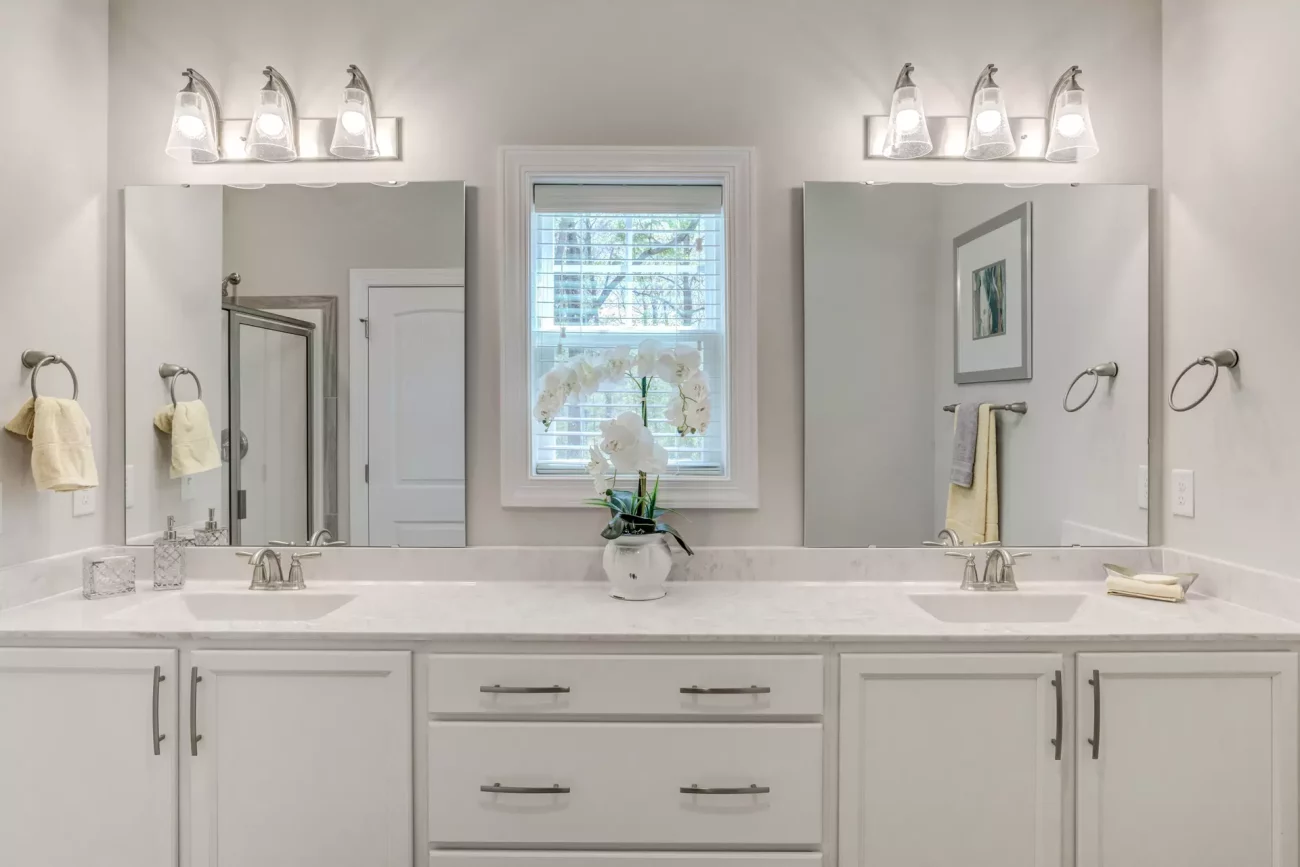 Styling a minimalist, neutral, and aesthetically pleasing look for your bathroom gets easier with the SW 7029 paint color. Adding gold handles and knobs splits the monochromatic effect. A clean, organized, and neutral bathroom is all set in style.
3. Kitchen Cabinets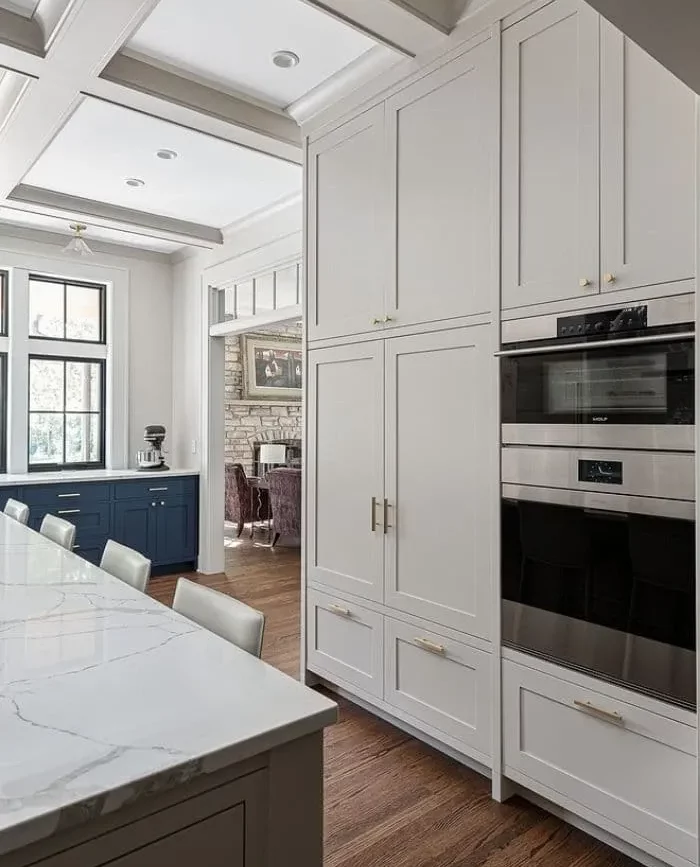 Sherwin Williams Agreeable Gray breaks the monotony of whitewashed kitchen cabinets and adds zest for warmth. This soft greige paint looks beautiful on cabinets and drawers and often balances out a dark stone kitchen table top.
4. Home Exteriors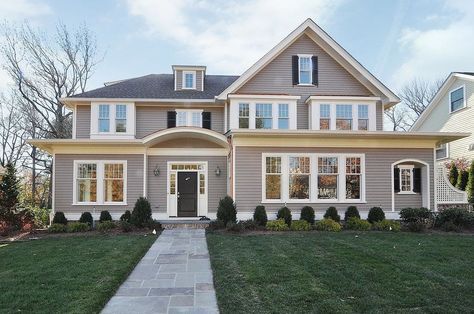 The beautiful SW 7029 grey paint looks incredible on the exterior walls. Natural light reduces the LRV of the paint by 5 to 10 throughout the day. The Agreeable Gray paint looks even more versatile when paired with white trims. This neutral paint also complements the wooden accents and natural stones in an outdoor area.
SW 7029 Comparison with Competitive Colors
The current trend of creating a relaxed and warm interior with neutral grey paints has flooded the market with similar color swatches. Creating a Pinterest-inspired rustic, cozy interior could be challenging if you cannot differentiate between similar paint colors. It might all look the same, but varying undertones alter the entire mood of an interior.
Here are the top three comparisons that will help you choose wisely.
1. Agreeable Gray Compared to Repose Gray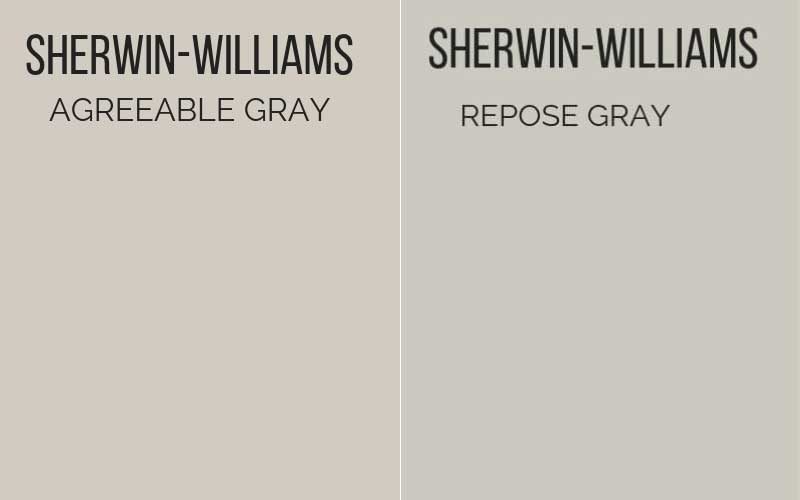 Agreeable Grey and Repose Grey are two popular paints from Sherwin Williams. As mentioned earlier, SWAG is a warm grey paint. The paint has cool and warm undertones; hence, it glows in warm lighting but looks muted and dull in dim lighting.
However, Repose Grey is more of a cooler grey paint with a violet undertone. This feature makes Repose Grey a perfect match for a north-facing room. The LRV of this color is two shades darker than AG, that is, 58.
Related: The Ultimate Sherwin Williams Antique White Paint Color Guide
2. Agreeable Gray Compared to Accessible Beige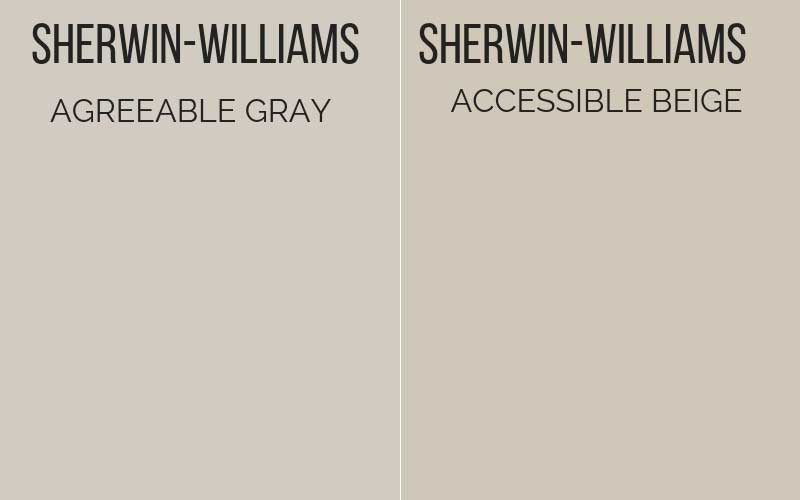 AG and Accessible Beige are other popular colors from Sherwin Williams. These shades are very similar, with a slight distinction in their undertones. Accessible Beige paint is a little darker as compared to Agreeable Grey.
The light reflectance value of Accessible Beige is also 58. However, as both colors are considered warm, they look best in ample lighting in the south-facing rooms.
3. Agreeable Gray Compared to Edgecomb Gray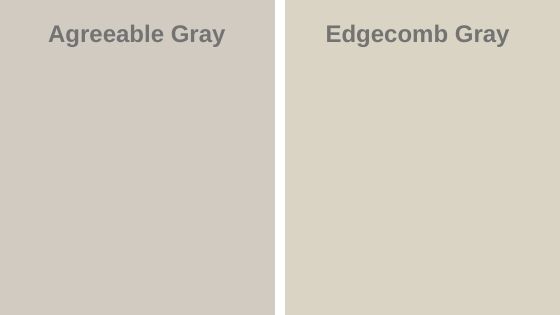 Edgecomb Grey by Benjamin Moore gives tough competition to the Sherwin-Williams 7029 paint color. Edgecomb Grey and Accessible Beige share the same green undertone. However, the Edgecomb Grey is warmer, lighter, and cleaner than the almighty Agreeable Grey. The LRV of Benjamin Moore Edgecomb Grey is 64.
When Shall I Ditch the Soft, Agreeable Gray?
Countless features make SW 7029 a beautiful, warm, and inviting paint. These features help the color rule as the best soft-warm grey. However, besides all the pros outweighing the cons, it is crucial to understand where and when this paint should be avoided.
Agreeable grey looks dull in north-facing rooms, where there is limited natural light or cool light. Sherwin Williams Agreeable Gray tends to lose its charm in a room styled with cool, artificial lighting.
It is also not advisable to pair this soft, warm grey with cool grey paints. The undertones of both shades clash and create a dirty, dark grey look.
Wrapping Up
All in all, the beauty and charisma of Agreeable Gray are undeniable. It is titled the Perfect Greige because there is no other soft, warm, and welcoming paint color similar to this one.
The SW7029 complements ample natural and artificial light that brings out its warmth and glow. As Agreeable Gray leans towards beige, it breaks the monotony and harshness of cooler grey paints. The only downside of SW7029 is its muted and dull undertone that sneaks out in low-light rooms.
However, as the pros undoubtedly outweigh the cons of AG, it is a near-perfect greige you can use anywhere you want.
Don't forget to comment below and tell us what you loved the most about the almighty Sherwin Williams Agreeable Gray.
Check This Next: Best Neutral Paint Colors (15+ Colors to Choose from)